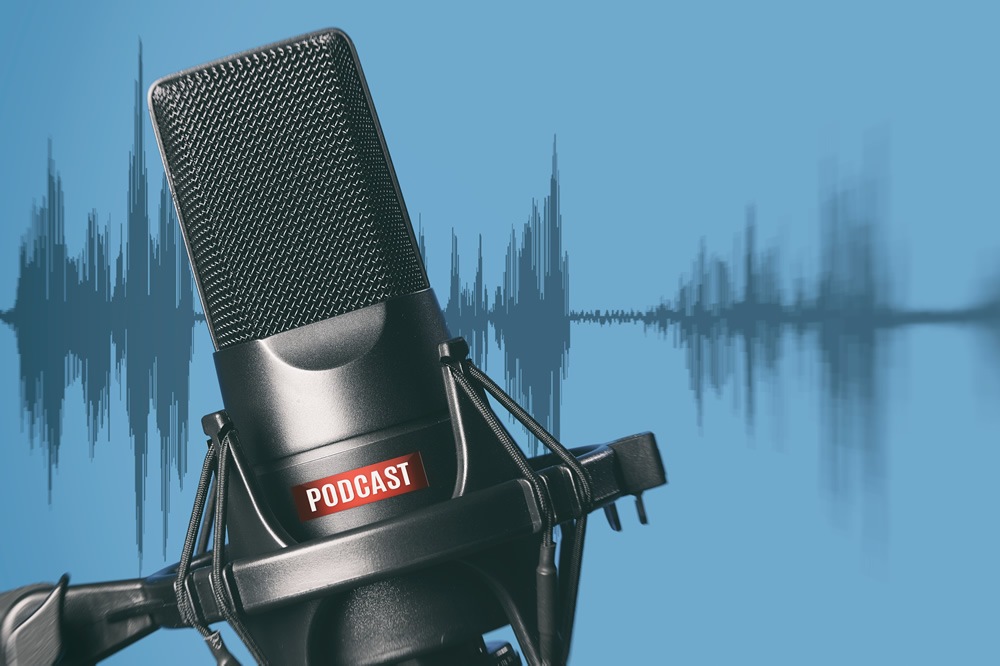 Best Condenser Mic for Vocals of 2019 – Complete Reviews With Comparisons
For anyone who is interested in the studio recording, there is one critical thing you should know – a good microphone is everything. Without a professional mic, you shouldn't expect that the recordings you come out with, or the sound quality will be on point. If you don't invest in the best, you shouldn't expect much of a return.
There are two main types of microphones – dynamic and condenser. The condenser microphone is the one you should be looking at when it comes to professional use, and while it stands at a somewhat higher price, you should see it as a long-term investment that will pay off in the long run.
The market is huge, and if you want to find the best one, we recommend searching through e-commerce sites such as Amazon. We did our digging and came up with a top 5 list. Let's take a look at best condenser mic for vocals, and what the highlighted features are.
Comparison Chart
AKG Vocal Condenser Microphone Black 6.00 x 8.00 x 12.00″ 3101H00420
MXL Mics 770 Cardioid Condenser Microphone
THRONMAX MDRILL ZERO USB Condenser Microphone for Laptop MAC or Windows Cardioid Studio Recording Vocals, Voice Overs,Streaming Broadcastand YouTube Videos PC Microphone (BLACK)
ZINGYOU Condenser Microphone Bundle, ZY-007 Professional Cardioid Studio Condenser Mic include Adjustable Suspension Scissor Arm Stand, Shock Mount and Pop Filter, Studio Recording & Broadcasting
Marantz Professional MPM-2000U | Studio Condenser USB Microphone with Shock Mount, USB Cable & Carry Case (USB Out)
Best Condenser Mics For Vocals Reviews
AKG Vocal Condenser Microphone P220
Condenser microphones are on the pricier side (compared to dynamic ones), but there is a good reason for it. This AKG mic is a great example that a somewhat higher price can get you higher quality. It comes with a number of innovative features and a great frequency range. On top of all that, it is easy to use the microphone as it is suitable for experts and beginners.
Review
The P220 is a sturdy condenser microphone manufactured by a well-known music tech company – AKG. They have been in the industry for a few decades and that's the first sign of the good quality they provide.
As we already mentioned, the main advantage of condenser over dynamic mics is the wide frequency range that they allow – this one can pick up 20Hz to 20kHz which perfectly covers all vocal recording demands. With the P220, you will not have to worry about background noise, and the cardioid pattern assures it will provide clean and warm sound.
With the maximum sound level pressure being at 155 dB and the sensitivity standing at 20mV/Pa, it is an excellent choice for both home and studio recording.
Looking at the design, this is a lightweight microphone with a sturdy construction and stable shock mount. An important factor is that this microphone is adequate for beginners because there are no complex settings, and everything comes down to a few adjustments.
Apart from the microphone, you are getting a sturdy travel case and the above-mentioned shock mount which is great if you want to place your P220 upside down.
The lack of complex settings is good for beginners, while experts may be a bit limited. Although AKG is a good company, the customer service needs to improve as numerous customers have claimed that their refund or replacement cases are yet to be resolved.
MXL Mics 770 Cardioid Condenser Microphone
If you are looking for a multi-purpose condenser microphone that is designed by a reliable company, and is adequate for beginners and experts, you should search no further as the MXL 770 is the right choice. Supporting stringed and percussion instruments, but being perfect for vocal recordings, it is a great microphone if you are looking to start your music career, or you do regular live streams and need a good mic to support your business.
Review
MXL 770 mic is a multipurpose and compact small-diaphragm condenser microphone that will ensure the best sound quality in a studio environment. A critical feature of this microphone is the strong bass that can easily compete with higher-priced models. The main reason for the good bass performance is the 150 ohms impedance, as well as the Max SPL of 137 dB.
While the microphone is somewhat smaller, it is still a sturdy choice and you should expect to get many years use out of it. It is internally wired with a Moragami cable and can be easily connected to a PC using a preamp such as the Xenyx 302 USB.
Much like the P220, this one has a cardioid pickup pattern as well, and with a weight of 1 lb., it is transportable and perfectly fits both home and studio settings. The MXL 770 covers a frequency range of 30Hz to 20kHz and with a sensitivity of 15mV/Pa, you can be sure that you will get nothing but clean and crunch-free sound, full of low and high notes.
When connected to a 48V phantom power supply it becomes one of the best vocal recording mics on the market, and certainly the leader when it comes to professional use.
There are two major flaws. First, for some, the background noise is still an issue, as this microphone doesn't isolate as well as the P220 does. Along with that, the shock mount is quite flimsy and is not as stable as you would expect. Still, an excellent product for its price.
THRONMAX MDRILL ZERO USB Condenser Microphone
A condenser microphone that is not too pricey and still includes great features for professional use, the MDrill might be your best choice. The MDrill Zero is a high-tech condenser microphone that is excellent for live streaming or broadcasting podcasts. This doesn't make it inadequate for vocal music recording as it is still a pretty good multi-purpose mic.
Review
The MDrill Zero is a simple and compact condenser microphone that is becoming more popular. With the YouTube profession becoming a trend, thousands of people are interested in this model as it provides excellent performance for a low price.
The main thing about the MDrill Zero is that you put almost no effort in setting it up – it comes with a USB cable that you need to connect to a PS4 or any PC (Windows, Mac, Linux) and enjoy the clean and professional studio-grade sound. It has an innovative patented design, and the Vertigain technology ensures excellent broadcast audio.
It has a frequency range of up to 48kHz with a 16 bit resolution and provides a 15-20% cleaner sound than any other USB condenser microphone on the market. One of the most entertaining things about it is the 3-mood lighting that is constantly on and changing. Still, this can prove to be a flaw as the light can be distracting if you are trying to focus on lyrics or anything similar. In addition, while it has a knob controller, a major disadvantage is that you can't adjust this microphone vertically (only backward and forward tilting is available). Still, a sturdy and efficient microphone for the low price you are getting it at.
ZINGYOU Condenser Microphone ZY-007
If you are on a tight budget and you don't want your podcasts or streams to suffer, the ZY-007 microphone is an excellent choice. While the brand is a mid-end model and might not be as popular as AKG or Audio Technica, you are still looking at a good-quality condenser mic that comes with a USB cable, shock mount, arm stand, power cord, sound cord, and even a pop filter.
Review
This mic is the extremely affordable ZY-007 that is excellent for broadcasting and live streaming. As vocals are the most important when it comes to podcasts, a sensitive condenser mic is a must, and this one has been updated (from previous versions), now standing at 34 dB sensitivity, with the max sound pressure level being 132 dB.
It covers a wide frequency range from 20Hz to 20kHz and you can expect a clean sound. Still, given its price, you should know that it is not the best if you want to record songs as it doesn't cover the background noise that well.
What is so great about this mic is that it comes in three color variations (matte black, aurora red, and sunrise gold) and is pretty lightweight, so any transportation will be easy – it is only 0.46 lbs. Along with that, this microphone is extremely simple to use, and as it is a USB mic, you need nothing else to connect it with a PC or PS4. If you want to get better sound, investing in a phantom power interface is a good option.
Marantz Professional MPM-2000U
The MPM-2000U mic is a great choice for anyone who respects a recording studio-grade sound and knows the benefits of a USB connection. While it is not the cheapest product, this condenser microphone is still affordable and a good choice for both beginners and experts.
Review
The MPM-2000U is good for home and studio recording, and while it is adequate for vocals and instruments, it is a great device if you are doing podcasts or live streams. It has a frequency response ranging from 20Hz to 18kHz and, with a resolution of 48kHz and 16 bit resolution, you will get a clean and crunch-free sound. It is a lightweight product and perfectly performs when hung upside down.
The main concern about this product is the fact that the shock mount is not as sturdy and the microphone doesn't seem to mask the background noise very well when you are in an outdoor environment, for example, recording gameplay in your backyard. Apart from that, the shock mount is quite flimsy. Still, we are talking about a good-value product that is a great investment for beginners and a proper choice for vocals.
FINAL VERDICT
Investing in a proper condenser microphone is a must if you are a singer who plans to do song recording, or you are a gamer or YouTuber invested in live streaming and podcasts. The AKG P220 is our favorite as it is not complex, but still provides great frequency range and sensitivity. Plus, it is adequate for both beginner and expert use.