Quick-Access To the Top 11 and Best Budget CB Mics in 2021👇
Today, we're talking to all you drivers, truckers, motorcyclists, and long-haulers out there — anyone who uses a CB radio on a regular basis.
The best CB mic on the market will help you travel in style and communicate with ease wherever your travels happen to take you.
Everyone knows that truckers, long haulers, and delivery drivers are the backbone of everyday life.
And it's not an easy job, that's for sure. Things are about to get a little bit easier, though,
Top Pick Best CB Mic
Some Features You'll Need: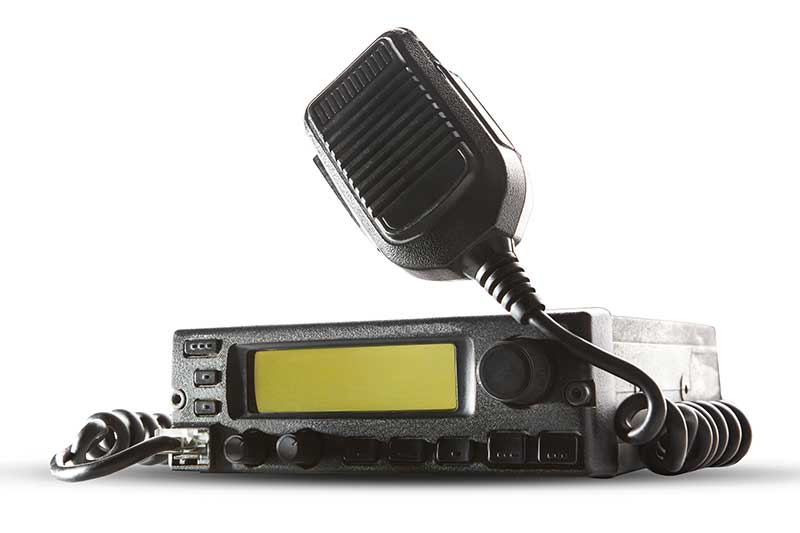 There are several features you're going to want your CB microphone to have. While not every driver has the same needs, there are some that are universal.
For example, whichever CB mic you select, it's vital that you check the connector pins to ensure that the mic will match your current setup. Most mics come with 4 pin connectors.
Each microphone on our list has a 4 pin connector. But don't despair if your CB radio uses something else.
It's possible to get an adaptor to make it work with your equipment.
If you drive something very loud, you're also going to want a mic that has noise canceling capabilities.
In addition to that, some mics will say they are "close talk." That means you have to hold them very close to your mouth for them to work. So, if that's not something that appeals to you, keep that in mind as you shop.
The Top CB Mics to Help You Communicate with Ease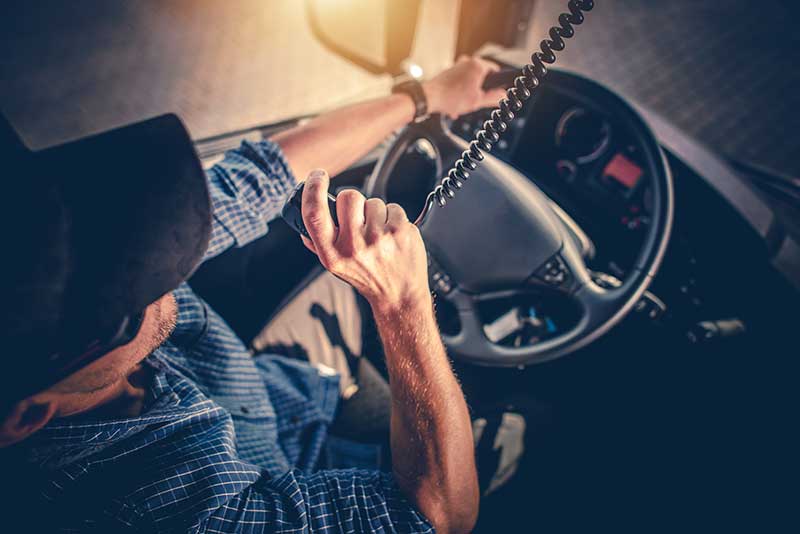 Best CB Mic: Astatic 302-636LB1
The top choice on our list today is super affordable, and it's one of the most popular CB mics on the market right now. The Astatic 302-636LB1 will work for a traditional CB radio or an amateur radio, as well as single-sideband (SSB) communications.
First of all, it is one of the most affordable CB mics on this list.
And if you're hard on your equipment, don't worry. The 302-636LB1 comes with a rugged housing, polyurethane-coated steel grill, and a coiled cord to keep everything safe and secure.
It's also an ultra-lightweight device that is easy on your hands, no matter how long you plan to chat.
The 636LB1 is world-famous for a reason. On top of the amazing price point and design, it contains low impedance dynamic elements. What that means for you is that this bad boy is great for canceling out all that background noise.
Known as the "CB'ers choice" the 636LB1 could be the CB microphone for you. This is a great option for anyone driving a loud truck who doesn't mind using a close-talking handheld device.
Keep in mind that this is a 4-pin CB mic. So, if you're running with some gear that requires a 3 pin or something even more different, you may want to select another item from this list or grab an adapter.
Astatic 302-363LB1 Key Features:
4 pin connector
One-year warranty
Impedance: 200 ohms
Rugged housing and design
Frequency response: 100Hz to 5kHz
Noise canceling low impedance dynamic mic
Designed for close-talking handheld applications
Runner Up: Ranger SRA-198
The Ranger SRA-198 is a 4 pin CB microphone in a very affordable price-point that will change the way you communicate while you're on the road.
The SRA-198 mic is a rugged piece of equipment designed to work for the most hard-handed truckers. This noise canceling microphone contains a special active filter that will block out all those unwanted sounds, such as wind and engine noise.
The wired 4 pin CB connector will work perfectly for those of you with an RCI, Cobra, Connex, Galaxy, Stryker, or Magnum CB radio — and then some. As long as your CB has four pins, this microphone will be compatible.
This mic also has excellent voice response characteristics. What that means for you is that even if you use it in a quiet environment, you're going to love how effectively it works.
And if you're getting tired of holding onto heavy, difficult to use handheld radios — this microphone only weighs 0.8 pounds. So it's going to be simple to hold and talk with just as long as you want.
Ranger SRA-198 Key Features:
Rugged and durable
4 pin CB microphone
Sensitivity: -74dB±3dB
Frequency response: 50Hz to 15kHz
True Trucker noise canceling technology
Designed to work best when you hold it close to your mouth
Best Budget: Uniden BC645
If you're working with a really tight budget, as many of us are these days, the Uniden BC645 could be the CB radio microphone you're looking for.
With a super-reasonable price tag, this bad boy will fit perfectly into nearly any budget — but you won't lose out on functionality either.
This CB microphone will be easy on your wallet, but it has features that will knock your socks off nonetheless. For example, it boasts an 8-foot cord that's coiled and extra flexible, so you have all sorts of extra wiggle room.
This CB microphone comes wired with a 4 pin connector. And like the other mics on our list, it is incredibly well built and rugged enough for some bumps and bruises.
And if sound quality is your thing, the BC645 comes with an Electret condenser capsule. That's one of the most popular types of capsules on the market because of the exceptional sound quality you get from one, even in a budget-friendly CB mic.
While Uniden designed this microphone specifically for the PRO505XL, it will work with any CB radio with a 4 pin connector.
And since it has an omnidirectional pickup pattern, it won't matter where you hold it when you talk, the person on the other end will hear you regardless.
Uniden BC645 Key Features:
Built trucker tough
4 pin standard connector
Omnidirectional polar pattern
Electret condenser microphone
Frequency response: 150Hz to 4kHz
Extra-long and super flexible 8-foot coiled cord
Best Wireless CB Mic: Uniden BC906
If you want to be able to communicate from your sleeper, any location inside your truck, or even outside of it completely — the Uniden BC906W Wireless CB Microphone is for you.
While the price point on this one is a little bit higher, this power mic comes with everything you're going to need.
This is the best CB mic on this list for any of you drivers out there using a Bearcat radio.
However, it will also work on other CB radios provided they have a 4 pin plug. Check the manufacturer's website if you want to check compatibility with your particular radio.
This mic is wireless — which means you can get up to 100 meters away from your radio, and it will still work. And on top of that, the wireless feature means no more cables will block your view.
This durable CB microphone is battery powered, with up to 8 hours of use per charge. It comes with a handy power-saving function, though, and will shut down after two minutes of sitting idle or if you go out of range.
And if you often misplace things like your phone, that won't be an issue with this device. It comes with both a belt clip as well as a call button on the cradle, which will cause the microphone to emit a loud beep so you can locate it easily.
This wireless mic also has noise canceling features. In addition to those, it has a convenient on-board push-to-talk button, volume control, and LED lights to show you how much battery you have left.
Uniden BC906W Key Features:
4 pin connector
Auto power off
Range of up to 100 meters
Noise canceling power mic
Up to 8 hours of battery life
Locator button and belt clip
Onboard secure sync, push-to-talk, and volume control
Honorable Mentions
Obviously, there are hundreds of different types of CB radios out there… and as such there are also hundreds of different CB microphones too. In case you didn't like the results so far — there are several more options for you below.
If you're rocking a tight budget, and you often find yourself in extreme climates, the Cobra HG M73 microphone could be the best CB mic for you. And with an affordable price point, you can't go wrong.
This device is a power mic — which means you need a 9-volt battery to use it. This microphone works with CB radios that use a 4 pin connector.
Cobra HG M73 Key Features:
4 pin connector
Heavy-duty shell
9-foot coiled cord
Power mic that requires a 9-volt battery
Dynamic voice coil diaphragm ideal in high noise situations as well as extreme temps
If you have the budget, the RoadKing RK56B is one of the hardiest selections on this list. It gives you a CB mic that works with any CB radio with a 4 pin connector.
The RK56B is a noise canceling mic designed to make any 4 pin CB radio sound better. This selection is ideal in locations with a lot of background noise and in quiet environments.
RoadKing RK56B Key Features:
Super durable
Frequency response: 100Hz to 8kHz
Dynamic noise canceling microphone
Awesome chrome housing
A coiled ultra-strong cord with 4 pin connector
If you're one of those drivers really into a lot of chrome, the Astatic 636LSE could be the best microphone for you on this list today.
This anniversary edition mic looks like it belongs back in the good old days, but performs like a modern miracle.
The 636LSE is a noise cancelling microphone, and will work on any CB radio with a 4 pin connector.
Astatic 636LSE Key Features:
Close talk mic
Chrome covered cord with a 4 pin connection
For CB and amateur radio as well as SSB communications
Low impedance dynamic element for excellent sound quality
Microphone for CB and amateur radio as well as SSB communication
The Stryker SR-65BC is one of the 4 pin CB microphones on this list made for those of you who tend to be hard on your equipment. On top of that, this microphone contains a premium noise cancelling cartridge.
So if you have to deal with a lot of background noise — this could be the ideal microphone for you. And with a decent price point, it's actually a great deal.
Stryker SR-65BC Key Features:
Extra-long coiled 9-foot cable
Excellent noise cancelling capabilities
Minimum noise and maximum talk power
Microphone built to last with rugged ABS housing
Super rugged military-grade push-to-talk button with a protective limiter
The Aries 50043 is both affordable and universal.
It gives you a heavy-duty cord, amazing sound quality, and noise cancelling capabilities.
This is a powered microphone, so you're going to need a 9-volt battery to make it work properly.
Aries 50043 Key Features:
Requires a 9-volt battery
Super heavy-duty coiled cord
Noise canceling microphone
Ergonomic design for ultimate comfort
4 pin connection works with Cobra, Galaxy, Uniden, Connex, and many more
If you're into comfort and elegance, the ergonomic design and special wood grain finish on the Cobra HG-M84W is going to appeal to you.
This rugged mic contains premium noise canceling construction, as well as a 9-foot long coiled cord.
So no matter where you go in your cab, you will be able to speak comfortably… regardless of how noisy it gets.
Cobra HG-M84W Key Features:
Mark-free lip guard
Coiled 9′ high-flex cord
Special ergonomic wood grain design
Multi-port differential noise canceling features
Super heavy-duty construction without looking like it
Finally, we round out this list with a chrome beast called the Workman SS56C microphone.
This wired 4-pin CB microphone works as a close-talk device, but you won't mind so much because it looks so darn good.
Plus, the special noise-canceling technology will keep you going no matter how much noise your vehicle might make.
Workman SS56C Key Features:
4-pin connection
Universal microphone
Special chrome finishing
Noise-canceling technology
Designed for close-talk applications
Now You're Trucking in Style
And there you have it, folks. Long-haul drivers don't have an easy job to be sure.
But with a CB microphone from this list, you can certainly make communication a little easier and a whole lot more fun.