Finding the best DAW (digital audio workstation) can be a challenge.
There are dozens of them on the market, ranging all across the board in price, function, and performance.
Today, you're going to learn the 'straight facts' about the best DAWs for serious musicians and artists.
If you want the best bang for your buck, and you want to know that your DAW purchase is going to actually help you to fulfill your requirements as an artist, musician, or content creator, then you need your info straight from the source.
In this post, you're going to hear firsthand accounts and reviews of the 11 best DAW software options from actual musicians and sound engineers… creators on the front-lines of the current DIY sound-engineering meta.
These DAWs have been thoroughly tested, and they absolutely come out on top.
If you're looking for the best DAW for you, begin your search here.
Let's dive in.
Audacity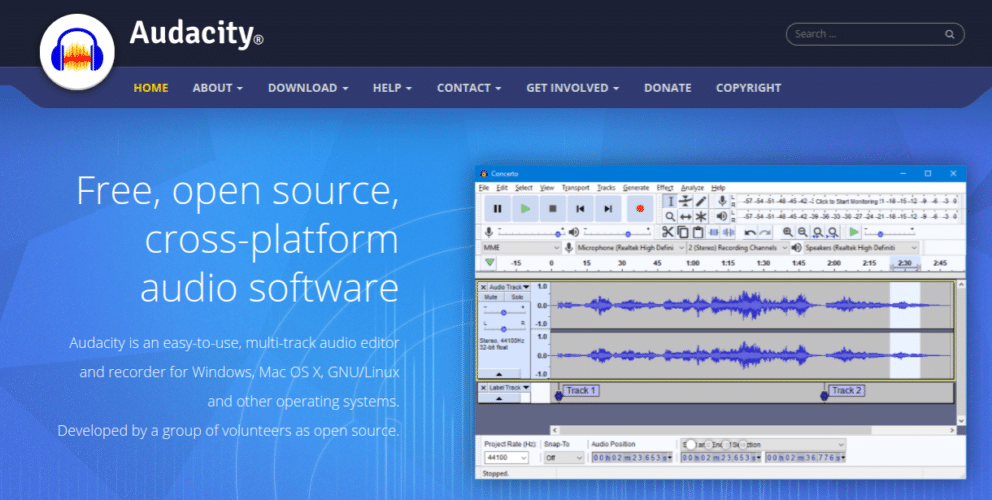 Operating Systems: Windows, macOS, Linux, and other Unix-like systems
Get it here.
Let's not beat around the bush, the initial draw to Audacity is its price tag. When I say price tag, I mean it costs absolutely nothing.
When I set about self-producing music, Audacity was the first port of call for that very reason.
The Good: What's To Like About Audacity
During the demo stages of a music project, it was certainly fit for purpose. If you're seeking a DAW to get your ideas locked down, Audacity is more than capable.
It is also a great tool for the beginner looking to experiment. You can use multiple tracks, try panning your instruments, and even apply processing tools with their audio effects library. As an introduction to music production, it will help you find your feet.
beginner looking to experiment
It's limitations come when you require more advanced recording and editing. All editing cannot be reverted once the project has been saved.
If you're using high-quality VST's, they may not be compatible… and you cannot use processing chains to treat your tracks.
Overview: Final Thoughts On Audacity
While it will not replace a proper DAW, Audacity is the perfect first step for your creative needs.
If you're looking to demo music, it is a great starting point. For recording and editing podcasts, it could be all you need.
GarageBand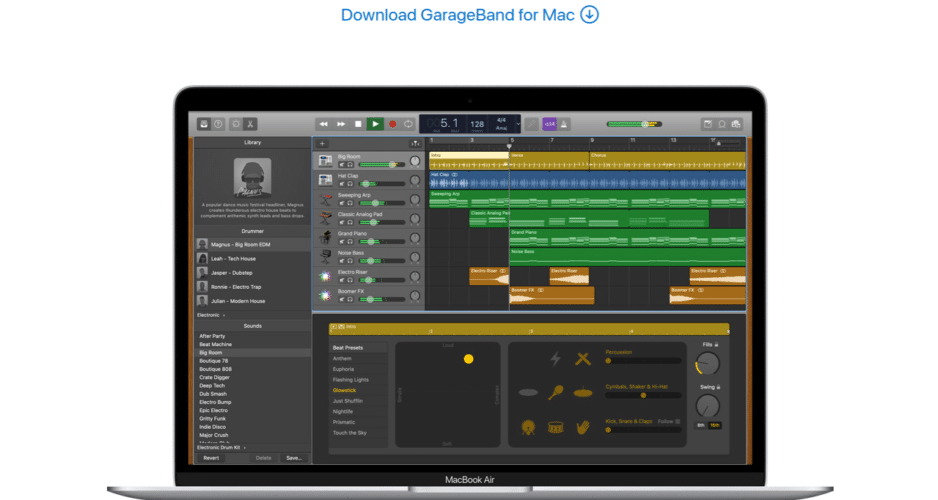 Operating System: MacOS
Get it here:
In a world of freemium gaming and in-app purchases, it seems a dream that a megalith like Apple would offer a free digital audio workstation to every Mac user.
Granted, it's not the most in-depth of DAWs.
(That's left up to GarageBand's big brother Logic Pro X.)
But, she does the trick for most users.
The Good: What's To Like About GarageBand
I'm a Logic user myself, but I've played around a fair bit in GarageBand, both on the desktop as well as on the iOS app.
I think the thing users love most about GarageBand is just how easy it is to get started. You don't have to have a fancy audio interface or studio monitors. Hell, you don't even have to have any instruments.
With everything from keyboards, to guitars, to drum kits (and even a virtual drummer), you can literally fire up the app and have a full song laid out within a couple of hours without even having to pick up an instrument.
But that doesn't mean you can't record if you want to. There are a number of third party iOS compatible devices that allow you to record instruments such as guitar literally on your iPhone, or plug your mic and interface into your MacBook and lay down some smooth vocal tracks.
You can even apply some decent effects such as EQ, compression, and reverb for a professional quality track.
The Not So Good: Where GarageBand Struggles
Though GarageBand is an awesome DAW, it is a free one, which means of course it has some limitations when compared with its more elegant brothers.
Compared to other DAWs, GarageBand doesn't have the greatest mixing functionality.
This makes sense, given it is built for music producers as opposed to sound engineers, but there is no dedicated mixing window where you can apply level and pan changes, manipulate plugins, and route auxiliary/bus tracks.
This makes it difficult for those looking to achieve a comprehensive mix result.
Overview: Final Thoughts On GarageBand
A solid starter for anyone using Apple devices, GarageBand is definitely a good jumping off point.
Plus, it shares a lot of similarities with Logic Pro X, so if you do upgrade in the future, you won't have a steep learning curve to face!
Reaper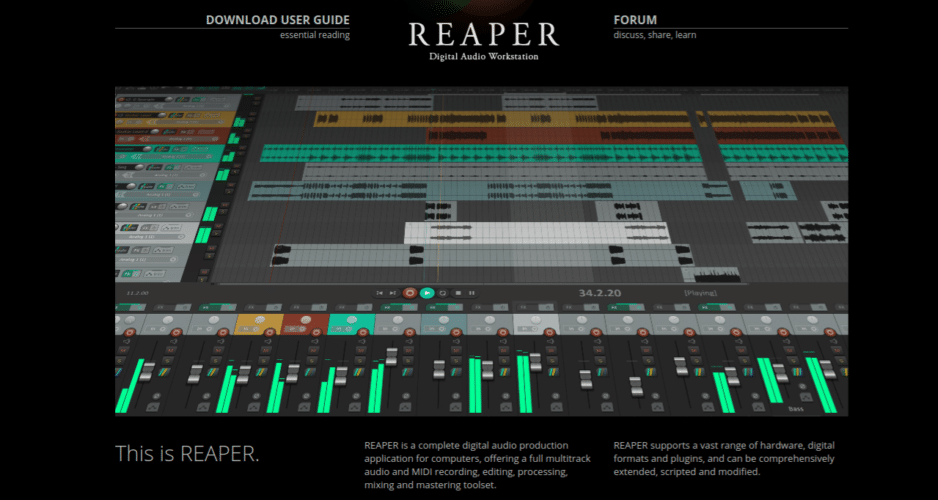 Operating Systems: Windows, MacOS, and beta versions for Linux.
Get it here.
Reaper is my go-to DAW and has been for a few years. I moved over to it through a recommendation from a friend who worked at a studio.
I was running a very low spec-machine at the time and he told me to check Reaper out.
The Good: What's To Like About Reaper?
I really love the fact that it's open source. You can make it do whatever you want it to do. You can get skins to make it look like any other DAW, or you can build your own skin from the ground up.
It also has fantastic grouping and routing options. I do a lot of mixing, sometimes on some pretty big projects, and the way you can group and route audio makes it a breeze to work with.
The Not So Good: Where Reaper Struggles
It might fall a little short on the MIDI side, but as a rock solid DAW for working with audio I can accept the MIDI not being perfect.
That's not to say the MIDI in Reaper is bad. But it is certainly an audio focused DAW.
I probably wouldn't recommend Reaper for total beginners to audio production. However, if you've tried out a few other DAWs and you have a bit of an idea what you want to achieve, then Reaper is a good choice.
Overview: Final Thoughts On Reaper
I like that I can make it whatever I want it to be.
I'd recommend Reaper to anyone who is looking for a high quality DAW with lots of functionality for recording and mixing.
Logic Pro X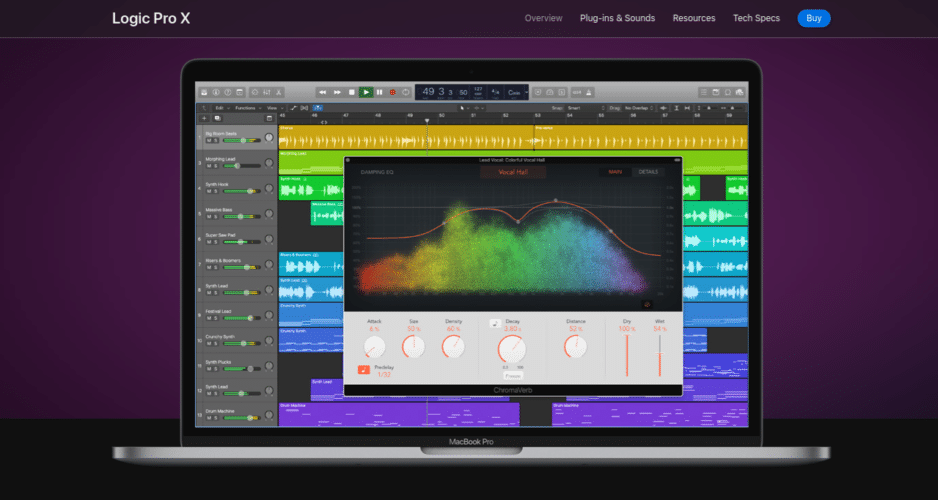 Operating System: MacOS
Get it here:
Full disclosure: I may be a bit biased here; I'm a bit of an Apple fanboy. Not a camp-outside-an-Apple-store-all-night-waiting-for-the-new-iPhone level fanboy, but I'd be lying if I said I didn't own more than three Apple products right now.
For me, the appeal of Logic Pro X is the same as any other Apple product, it just effing works. It's sleek as hell, it's user friendly, it's intuitive, and it offers unbeatable value for the money.
The Good: What's To Like About Logic Pro X
I use Logic for both electronic music production, and for recording, editing, and mixing tasks. And I have to say, it does both brilliantly.
Most impressive are the included plugins, both in quantity and quality. I particularly like the built-in compressor, which has 7 different designs which model vintage compressor types. Not only is the interface easy to use, it looks amazing and sounds even better.
The Not So Good: Where Logic Pro X Struggles
There was a bit of uproar in the audio community when Apple released Logic Pro X. The GUI underwent some massive changes between Logic 9 and the current version, bringing it more in line with the look and feel of GarageBand and other Apple products.
Some accused Apple of reducing what was a pro-grade DAW to a consumer-oriented beat-maker.
In my mind, the only real drawback is that it's only available on Mac. So, for PC users, it may be time to come over to the dark side… (cough, cough, Pro Tools…)
Overview: Final Thoughts On Logic Pro X
To hell with the purists, I say. If I'm going to be staring at a screen all day working on a track, I'll choose the sexy, modern layout offered by Logic Pro X, over the clunky, outdated GUI of Logic 9 any day.
Whether you're a pro audio engineer or bedroom music producer, I would highly recommend looking into Logic Pro X.
FL Studio 20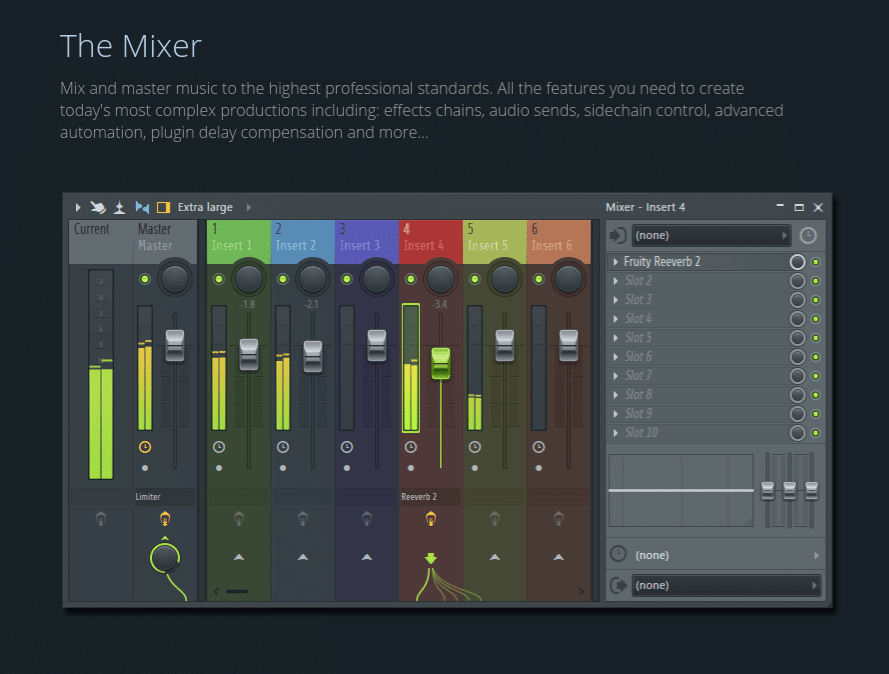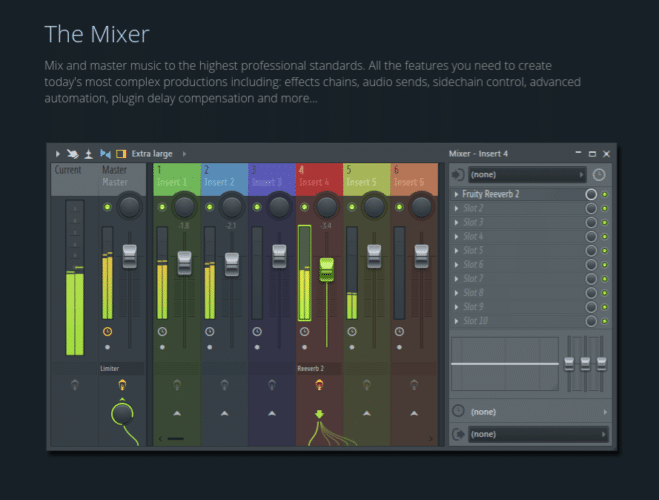 Operating System: Windows, MacOS
Get it here.
FL Studio gives you a free trial that you can test… and I recommend making use of it before buying the full version.
FL Studio made great strides with their 20.6 update, which came out in November of 2019. A lot of producers started switching back to the program during this time because they added some essential features (i.e., third-party VST plugin support, as well as the ability to burn to midi from them).
If you're still mixing bangers with FL 11… Let's just say that you're really missing out!
FL Studio 20.6 is a complete software production environment, and it is truly a work of art.
Whether you want to compose, arrange, record, mix, edit, master, etc. FL Studio will get it done, in true FL style… but with newer, better features' especially if you're creating EDM, electronic, or beat-centric music.
The Good: What's To Like About FL Studio?
FL Studio 20 really does it all, especially in version 20.6. One thing that I really like about it is that you can burn to midi now, which is obviously a feature that was long overdue in FL Studio.
Another really cool thing about Image Line as a company is that you get free updates… which is not something that you get with other DAWs.
The Not So Good: Where FL Studio Struggles
One thing to note about FL Studio is that it is fairly resource-intensive.
You need a capable machine to keep working in long sessions, because it's actually pretty taxing on your system… especially if you have a bunch of VSTis open in the background.
Doing a total track mix is also a challenge in FL Studio, though this can be overcome by learning the program.
Overview: Final Thoughts On FL Studio
FL Studio is often a go-to DAW for artists making electronic, EDM, hip hop, etc. And as such, it does a great job.
You can get the Fruity Edition for $99… but the full package will cost you quite a bit more.
Overall, FL Studio is one of the best… especially with the 20.6 update. It's a tough DAW to beat.
Presonus Studio One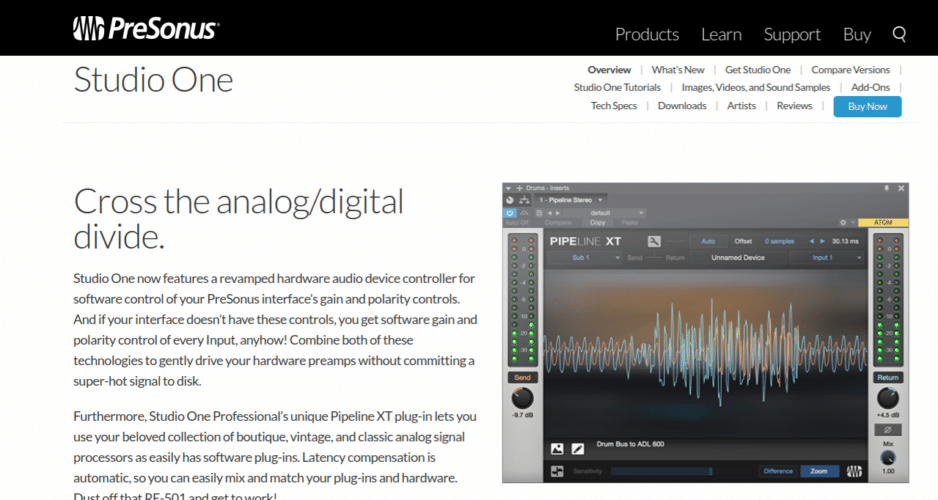 Operating System: Windows, MacOS
Get it here.
My first experience in a recording studio was with Pro Tools 7 in my Dad's studio… way back in the day, when that was a thing. I also worked in a friend's studio, where we ran GarageBand, Pro Tools 8, and then Logic.
So when I put together my first home studio, I started shopping around. I was building a Windows system, so GarageBand and Logic were out. And Pro Tools just felt too expensive and sophisticated for my rather basic singer/songwriter DAW needs.
And so, I went with Presonus Studio One. And wow… Am I glad I did!
You can try out Studio One 4 Artist for just $70, which is a great way to test drive it and see if it might be the DAW for you.
The Good: What's To Like About Studio One
For me, Studio One felt like a throwback to Pro Tools 7. I sat right down and got to work. There was barely any learning curve.
The plugins and effects that ship with Studio One give you virtually everything you need to produce pro-level tracks, and then some.
Even today, Studio One continues to be smarter than I am in the studio… and I have yet to outgrow it. It is truly a workhorse DAW that does a super-good job for both electronic and audio recording and mixing.
The Not So Good: Where Studio One Struggles
The cheaper versions of Studio One are very limited. If you want to make full use of it, you're going to need to upgrade.
The good news about this, however, is that the upgrade is worth it. The newest release is a bit more expensive than version 3 was… but it rocks, and makes Studio One an even more viable option than it used to be.
Overview: Final Thoughts On Studio One
For me, Studio One is a Pro Tools alternative at a cheaper cost. It's bulletproof, it's intuitive, it comes loaded with awesome plugins and effects… and it will give you what you need to take your home-studio from startup to pro-level quickly and easily.
Want to write songs, throw some midi drums over them… throw on some effects, and release a fantastic sounding, well-mixed track… all in one place?
For me, Studio One shines in this sort of environment.
Reason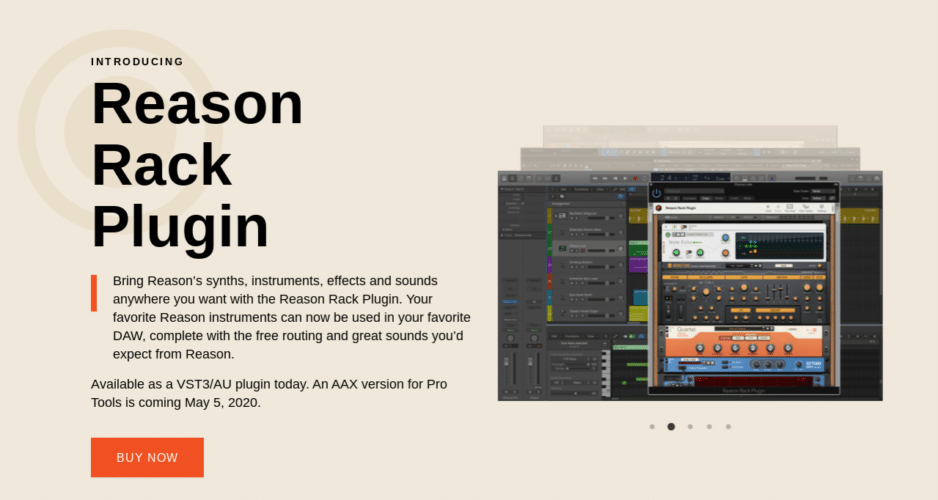 Operating Systems: Windows, MacOS
Get it here.
The first thing to understand about Reason 11 is that you can actually try it free for 30 days.
So that's awesome.
Now, let's talk about the DAW itself.
Reason has the look and feel of a classic DAW. The Mixer view throws back to the earlier days of Pro Tools, in my opinion… while the Rack view lets you adjust all of your effects and lay them out as if they were rack mounted.
This is probably the coolest aesthetic thing I've seen in a DAW in a long time. It really throws back to an 'analog' feel. It reminds me of studios I used to hang out in back in the early 90s!
The Sequencer view/audio editor on Reason, in my opinion, is a little weird looking… but that's easy to get past. Plus, they did a great job making all of your tools accessible.
The Good: What's To Like About Reason?
Working in Reason is quick and easy. But perhaps even beyond this, the DAW is known for its fantastic suite of instruments.
Even in the intro version, you get a fairly dynamic range of instruments and some pretty awesome synths… giving you the power to cover a wide range of sounds for all kinds of styles of music.
You also get a few drum plug ins, some samplers, and a really decent range of plugins!
And if you love Reason plugins, but don't really want to edit within the DAW… you can simply use the Reason Rack plugin, throw it into your DAW of choice, and use Reason's awesome rack-mount software within your project… which is super, super cool.
The Not So Good: Where Reason Struggles
The major downsides to Reason 11 are that the Rack Plugin can't host VSTs or load Reason projects. Another downside is that the Rack Plugin is currently VST3 only! (Though AU is on the way…so fingers crossed!)
Also, Rewire is now discontinued, and will no longer be supported by Reason 11… which is a bit on the sad side.
Overview: Final Thoughts On Reason
All things considered, Reason 11 is an awesome update to an awesome DAW.
If you have been a Reason user in the past, and liked it, then this update is a no-brainer, and will make you love it even more.
If you've never used Reason before, then Reason 11 gives you two really cool ways to enjoy the DAW… as its own stand-alone program, or in your DAW of choice via the Reason Rack Plugin.
Reason is a keeper, and it's here to stay. It's a solid DAW with a lot of good things to offer.
Cubase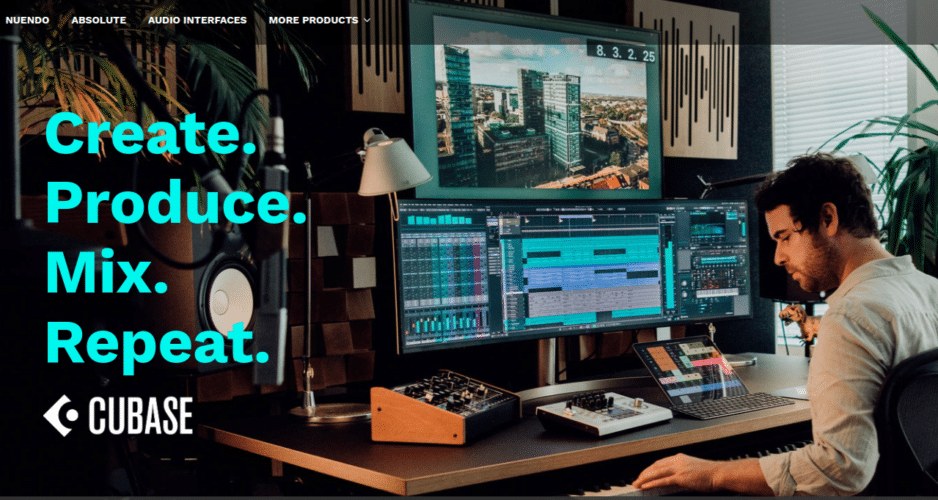 Operating Systems: Windows, MacOS
Get it here.
I started my journey into the world of audio recording with an old college copy of Cubase SX3. It was my introduction to DAWs, and it's where I cut my teeth. I upgraded to Cubase 5 after a few years and dug a little deeper.
I even got my first paid work mixing and recording in Cubase.
The Good: What's To Like About Cubase
I'd recommend Cubase to anyone looking to get a fully functioning DAW that is easy to learn. It's a very straight forward DAW to get to grips with, and the visual interface is easy on the eye.
I always liked how easy it was to work with MIDI in Cubase. The MIDI interface is very intuitive and doesn't require too much hard work to figure out. I've never been one for reading manuals, so a DAW that I can learn in a hands-on manner is always good for me.
The Not So Good: Where Cubase Struggles
As a DAW, there aren't many things that Cubase struggles with, but the main thing that causes a bug bear for many producers is the need to have a physical iLok for authorising the software.
While many plugin manufacturers have moved to the cloud based dongle, Steinberg still insists on a physical USB dongle. For laptop producers on the go, this takes up valuable USB port real estate.
Overview: Final Thoughts On Cubase
For me, Cubase works very well as a songwriters DAW. If you want to lay down ideas, build songs and take a project from start to finish, then Cubase is a good fit. Especially if you're new to recording.
Each channel on the mixer window has its own channel strip window with a global EQ, and plugin inserts and sends. It's so easy to work out that you probably don't even need to read the manual.
Pro Tools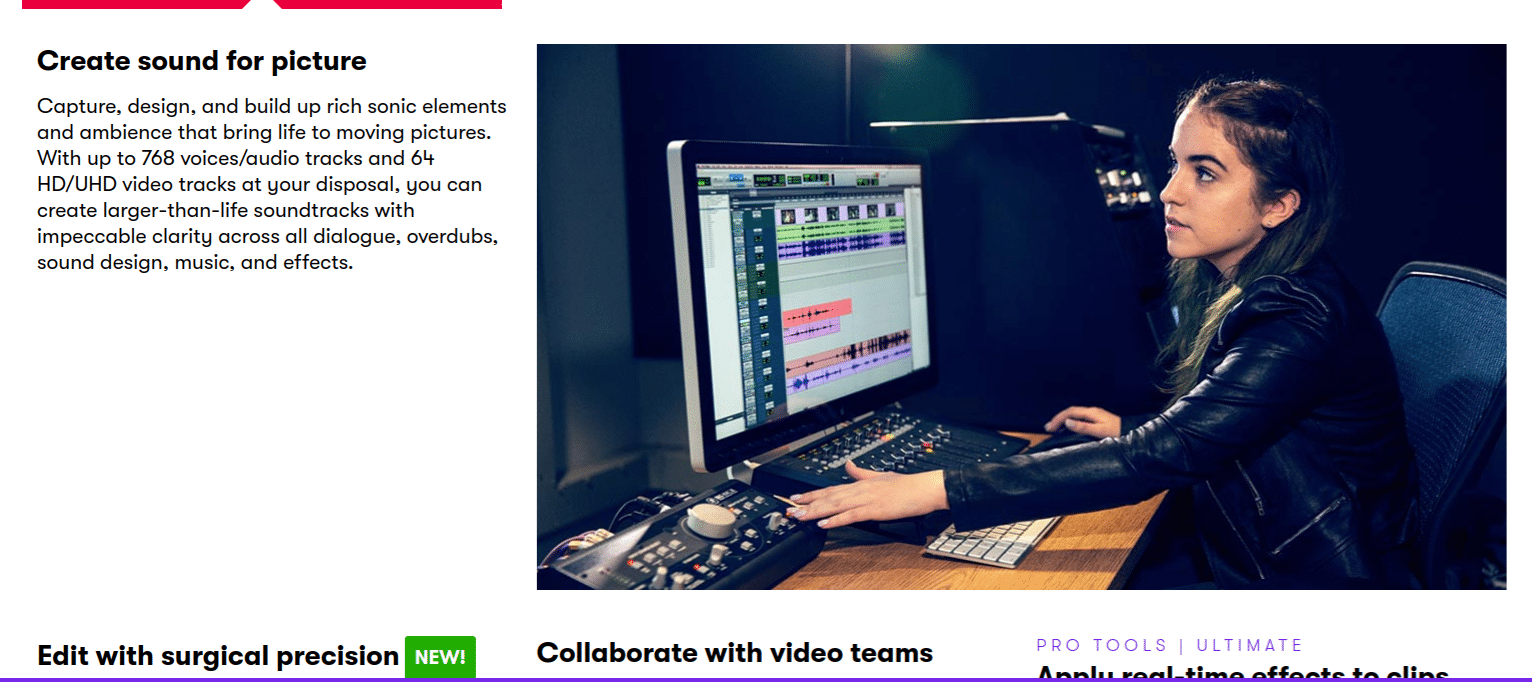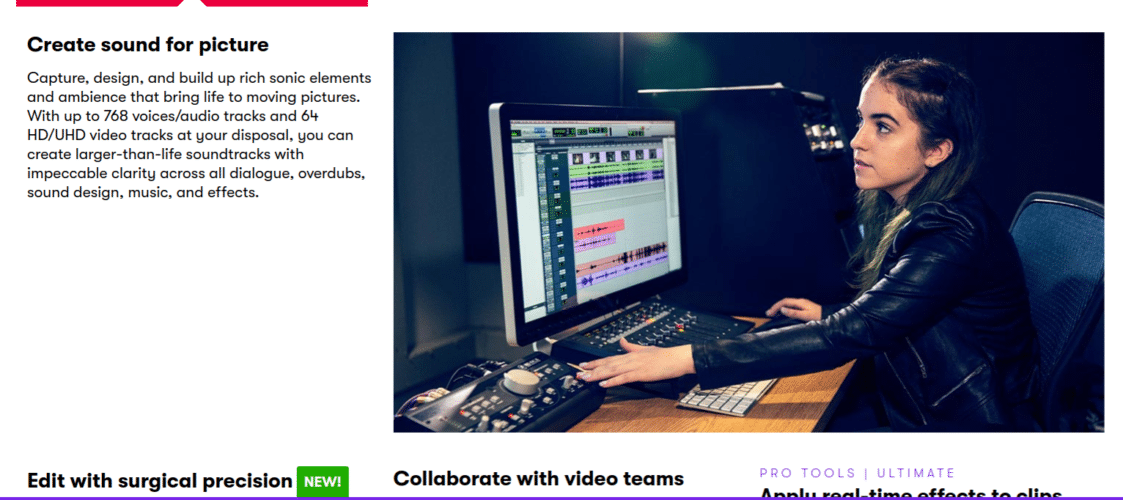 Operating Systems: Windows, MacOS
Get it here.
First off, one important thing to understand is that you can download the ProTools | First version and use it absolutely for free! Which is awesome!
So to fully understand if this DAW may or may not be right for you, I would seriously consider doing that.
I have to admit, I have a bit of a love/hate relationship with Pro Tools.
We can't deny that ProTools is one of the biggest names in the game.
But it is also important to understand who is and isn't going to benefit from the big, extra features you get out of it, versus its price, usability, affordability, and accessibility.
The Good: What's To Like About Pro Tools
Some days, I fire up a session, see that familiar purple/green GUI (seriously who designed that, Barney the dinosaur?) and everything flows smoothly. Those are the days I love Pro Tools.
There's just something about it that does feel 'pro'. Maybe it's the fact that you have to know a fair bit about how to use the software before you can really get into it (read: not the most user friendly).
Maybe it's the array of editing tools that beat out almost any other DAW. Maybe it's Maybelline.
The Not So Good: Where Pro Tools Struggles
Then there are the days where I can't seem to do anything right (ask your dad if he's familiar with the feeling).
These are the days full of endless updates, crashes, incorrect key commands that lead to deleting entire tracks of audio, and compressors that just don't do the trick. These are the days I hate.
Overview: Final Thoughts On Protools
The thing about Pro Tools is that it's like a bad relationship: you can't live with it, but you can't live without it. Pro Tools has basically become the industry standard of DAWs, so if you're working in the professional world, it's a piece of software you're gonna want to master.
Plus… there are certain levels of the recording game where nothing can compete with some of the higher-level features that ProTools gives you.
If you're looking for a DAW to produce some music for yourself or your band though, there are a heap of other DAWs that are easier on the wallet, with sexier GUIs, better stock plugins and a more 'user-friendly' approach.
Ableton Live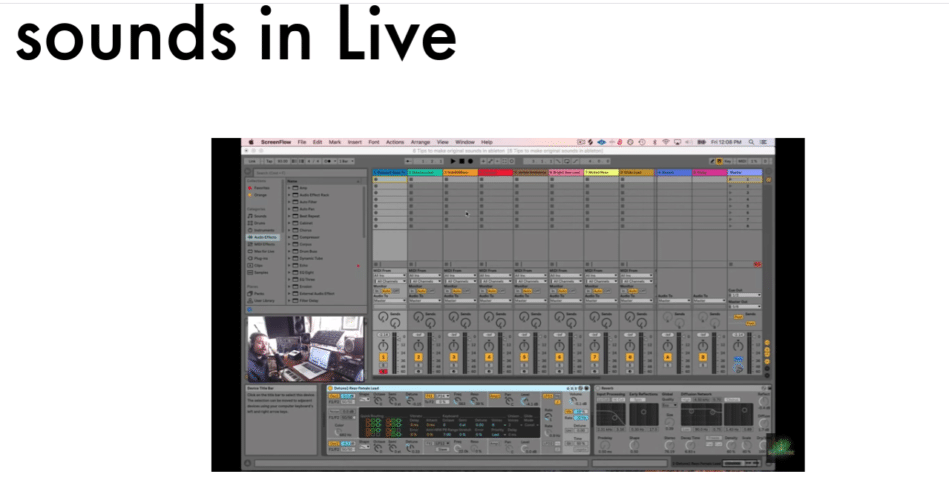 Operating Systems: Windows, MacOS
Get it here.
Ableton Live is an easy to use DAW that will help create and release quality material. Don't get me wrong, if you're a beginner, you'll need a little time to get accustomed to the layout and features.
However, it won't be long until you're up and running.
It is a go-to DAW for Dance, Hip-Hop, House, and EDM. However, while some might say otherwise, I can say from personal experience that there are no genre restrictions for music production in Ableton.
The Good: What's To Like About Ableton Live
Firstly, the recording capabilities are slick regardless of what instrument you are capturing.
When recording and editing MIDI, efficiency is sharp. MIDI is an all-important feature in modern music production and Ableton absolutely kills it.
The drum rack feature is available on even the cheapest version of Live. This is perfect for programming beats with precision and accuracy.
High-end VSTs can also be integrated, so there are no limitations in terms of virtual instruments or mixing tools.
The Not So Good: Where Ableton Live Struggles
You have to pick at the bones of Ableton Live to find it's shortcomings.
While the processing effects will certainly do a job, if you're looking for more sophisticated audio effects you might have to seek alternative plugins.
The sound packs can also be very current… and while you might see this as a positive, you may find they fall out of fashion as trends in music change.
Overview: Final Thoughts On Ableton Live
While simple to use, Ableton Live is a sophisticated and professional DAW. It offers a fast and organized workstation.
It is likely to propel your creativity, whether that is creating Hip-Hop beats or recording distorted guitars is up to you.
Nuendo
Operating System: Windows, MacOS
Get it here.
I found Nuendo really straightforward to get to grips with. For anyone else who has used it before, you'll know it's basically the same as Cubase.
The main differences lie under the hood with its focus.
Nuendo is more focused towards post production work. I've used it a lot in the past for mastering projects. It looks like Cubase on the surface, but the audio engine inside is a lot more powerful for processing audio.
The Good: What's To Like About Nuendo
When I've used it for mastering, I feel like I've barely scratched the surface of the powerful engine it has.
It's audio rendering abilities are incredible. It offers up to 384kHz resolution compared to the top end of 192kHz many pro packages offer.
The Not So Good: Where Nuendo Struggles
I wouldn't recommend Nuendo for beginners to the recording world. It's sophisticated, high-end, and deep.
If you're a singer songwriter who needs something simple, Nuendo is serious overkill.
Overview: Final Thoughts On Nuendo
I've never used it personally as a DAW in the conventional sense for tracking and arranging.
But for mastering and post production uses, for me, there aren't many DAW's that can come close to the power of Nuendo.
Nuendo is fully capable of being a one stop shop for anyone looking for an all in one production suite where you could take a song idea and take it from a sketch to a fully mastered piece.