Quick-Access To the 101+ Best Gifts for Gamers👇
It's no secret that gamers love a bit of new gear.
Whether it's the latest and greatest console, a new game release, or some sleek gaming accessories like headphones and gaming chairs, the variety of available gifts for gamers is pretty much endless.
Browsing through stores looking for that perfect gift for that gamer in your life is enough to make anyone dizzy.
That's why we've curated this list: 135 of the best gifts for gamers in 2021.
Whether your gamer is a PC-addict, an Xbox fan, or swears by their Switch, there's something in here for everyone.
101+ Best Gifts for Gamers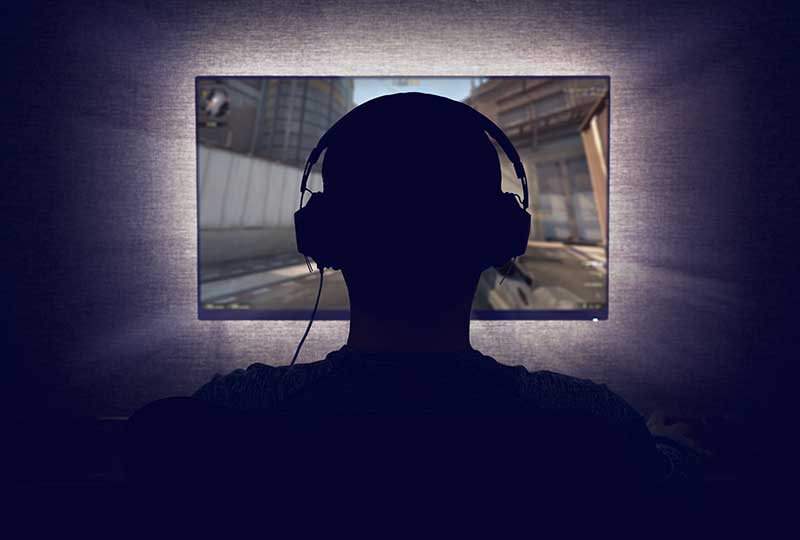 Top Pick Gift – Omen by HP
Every good gamer needs a solid PC.
Even gamers who play primarily on consoles such as the PlayStation can benefit from the wide variety of games available in the PC world, and it's never too late to get amongst.
The Omen by HP is one of the most powerful consumer PCs out there, and it's designed specifically for the gamer in your life.
It's got a crazy fast Intel Core i9 processor, an epic graphics card with 8GB of dedicated RAM, and a massive 1TB of solid-state storage on board.
For those of you who are perhaps a little experienced in the PC tech world, that basically means the Omen by HP is super fast, has plenty of room for downloading and storing new games, and maximizes the in-game experience by making gameplay look super sharp.
One of the greatest features of this PC is that it's VR ready, meaning its compatible with virtual reality games like Skyworld.
The Omen by HP doesn't come with a virtual reality headset though, nor does it include a monitor, so you'll need to BYO.
Key Features of the Omen by HP:
VR ready
1TB solid-state storage drive
32GB HyperX Ram – MASSIVE
NVIDIA RTX 2080 Super Graphics Card
Speed of light Intel Core i9 8-core processor
Runner Up – MSI GS65 Stealth
Gaming laptops are all the rage at the moment, with full-spec PCs being fairly costly, and obviously not very portable.
The MSI GS65 Stealth is the pick of the bunch; it's got a 15.6″ full-HD screen for immersive gameplay, and it's got everything under the hood that you need from a fast gaming laptop.
That includes an epic graphics card from NVIDIA, and a 512GB SSD storage drive.
Back to that display though.
It's designed specifically to reduce glare, and for viewing at wide angles. Speaking of angles, you can tilt the screen all the way back so that the laptop is entirely flat.
Not that you'd need to go that far, but it's good to know you've got a lot of flexibility for when your gamer is gaming in weird spots, like on a plane or train.
The MSI GS65 Stealth comes with Windows 10, and it's even VR ready, if you've got a compatible virtual reality headset. It even comes with a set of gaming headphones and a sleek multi-colored gaming mouse, making it a plug-and-play gaming solution.
Key Features of the MSI GS65 Stealth:
Huge 16GB of DDR4 Ram
Decent 512GB SSD hard drive
Graphics Card from NVIDIA GeForce
6-core 9th Gen Intel Core i7 processor for ultra-fast gaming
Comes with a gaming headset, mouse, and mouse pad, so your gamer can get straight into it
Best Gamer Gift under $150 – PHEANOO Sound Bar with Subwoofer
Let's face it:
Gaming equipment can be pretty expensive.
From high-tech gaming equipment to the latest and greatest games, you can definitely pour a lot of money into it.
The good news is, it doesn't have to be.
Sound is one aspect of modern gaming that is necessary for creating a fantastic gameplay experience, and the gamer in your life will thank you no end for gifting them the PHEANOO Sound Bar with Subwoofer, which will transform their games without destroying your bank account.
This soundbar has two 2.75 inch treble drivers, which are bigger than most drivers found in typical soundbars, and it also comes with a bone-rattling 5.25-inch sub.
Essentially what this means is big impact sounds and low rumbly noises within a game become really pronounced, and beautifully reproduced.
The PHEANOO Sound Bar with Subwoofer is Bluetooth compatible, but can also connect via HDMI, optical, aux input, and USB, meaning your gamer can connect to this device in whichever way they choose, and can hook up pretty much any piece of gaming equipment.
Key Features of the PHEANOO Sound Bar with Subwoofer:
5.25″ sub driver
Bluetooth compatible
2x 2.75″ treble drivers
Includes smart remote
Dimensions: 76mm x 78mm x 860mm
Sub dimensions: 115mm x 420mm x 250mm
Best Gamer Gift Under $100 – Logitech G533
Many games are now incorporating some seriously immersive audio experiences.
Gone are the days where a simple stereo setup worked for gameplay, with game designers increasingly making use of surround sound capabilities.
The Logitech G533 is an awesome gaming headset that incorporates DTS 7.1 surround sound, meaning gamers can hear their enemies coming from any direction!
It's a wireless headset with a massive 15-hour battery life and a connection range of up to 15m. That means if you need to get up to go to the bathroom with them on, they won't disconnect!
Comfort is incredibly important as well when it comes to finding a quality gaming headset.
That's why the Logitech G533 has some incredibly plush earcups which are made of a nice mesh material (which tend to be better for long gaming session than their faux-leather counterparts), and there's even a nice bit of padding on the headband.
All of this means wearing the G533 headset for hours on end not only sounds great, it's not fatiguing on the head!
Key Features of the Logitech G533:
DTS 7.1 surround sound
15-hour rechargeable battery
Incredibly comfortable mesh earpads
Compatible with Windows 7 or later, or Mac OS 10.11 or later
Runner Up under $100 – Vitesse Gaming Chair
If the gamer in your life is into PC gaming, then they need a quality gaming chair.
Despite coming in under a hundred bucks, the Vitesse Gaming Chair is one of the best on the market and makes for the perfect gift for PC gamers.
In addition to the incredibly sturdy frame and ultra-comfortable cushioning, this features neck, spine, and lumbar support modules to ensure are not only comfortable, but they're protecting their health and safety and the same time.
You can set the chair to be completely locked, or it can have two levels of rocking movement: 10 or 20 degrees.
It can even recline up to 180 degrees, which is essentially flat!
That means PC gamers can sit forward for action sections, or sit back and relax when watching cut scenes or YouTube walkthroughs.
The finish of the chair is a nice faux leather material, which not only keeps the user cool, but makes it easy to clean up when you spill your Red Bull.
Key Features of the Vitesse Gaming Chair:
360-degree swivel
180-degree recline
Big and Wide Seat and Back
Neck, spine, and lumbar support
Best Gamer Gift Under $50 – HyperX Cloud Stinger
There is a whole list of reasons video game players will love the HyperX Cloud Stinger as a gift.
First of all, it's the best selling headset in the US, so their friends probably already have a pair!
Secondly, the Cloud Stinger is incredibly lightweight, meaning you can play for extended periods of time without fatiguing your ears.
The sound quality is fantastic, with the 50mm drivers pumping out an epic representation of gameplay audio, though they are a little bit light on the low end.
One awesome feature of the HyperX Cloud Stinger gaming headphones is the flip to mute mic stem, which you can position perfectly in front of your mouth, and then flip it back when you need to mute your signal.
There's even a dedicated volume control on the side for getting the perfect sound level!
The earpads are nice and soft, and they're finished in a standard leatherette material, which to be fair gets a little sticky over extended periods of play, but are otherwise pretty damn nice.
Key Features of the HyperX Cloud Stinger:
Flip to mute mic
50mm speaker drivers
Comfortable and adjustable
Number 1 selling gaming headset in the US
Runner Up under $50 – Mpow H5
There's nothing worse than sitting down to play your new game and being distracted by the noise your siblings are making in the next room.
This is exactly why many gamers like to play games using noise-canceling headphones, which actively cut out sound from outside and allow them to focus on the game at hand.
The Mpow H5 uses an active noise-canceling technology to achieve this isolation, and I have to say, it's pretty damn effective.
It is switchable though, so you can use the headphones as standard cans if you want to.
The battery life on the Mpow H5 is amazing. Where most sets of wireless noise-canceling headphones give you around 15-hours of battery life, the H5 takes this up to a massive 30 hours!
That means you can use the headphones for several days in a row without needing to recharge (assuming of course that you sleep for a few hours).
The earcups swivel up to 90-degrees for maximum comfort, and the padding is a nice soft protein material which makes them incredibly wearable when it comes to long gaming sessions.
Key Features of the Mpow H5:
Swiveling earcups
30-hour battery life
Fantastic bass response
Active Noise Cancelling Technology
Best Cheap Gamer Gift – Modi Animal Crossing New Leaf 3 Pack
After a solid stocking stuffer? Then we've found the perfect gift for you.
The Modi Animal Crossing New Leaf 3 Pack is a pack of cute little plush toys featuring three of your favorite Animal Crossing characters.
These can be used as key rings, bag pendants, or simply as little plush toys. They're a decent size (5″-ish), so they're about the size of the average mobile phone.
If you're really trying to be thrifty, you could even turn this cool little three-pack into three separate gifts!
Key Features of the Modi Animal Crossing New Leaf 3 Pack:
About 5-inches (height)
Plush toys with cotton filling
Use as keyring or bag pendant
Runner up Cheap Gift – PlayStation Console Shaped Bifold Wallet
This is a pretty cool gift, and one of the best gifts for gamers that you could buy this holiday season.
The PlayStation Console Shaped Bifold Wallet looks just like the original PlayStation, but it's also super functional.
It opens up in the middle and has a cash sleeve, and coin pocket, and several slots for EFTPOS and credit cards.
Plus, it's just a super cool little idea, so even if it doesn't get used as an actual wallet, it will still be appreciated by any dedicated gamer.
Key Features of the PlayStation Console Shaped Bifold Wallet:
Officially licensed
Ideal collectible for video game fans
Sony Playstation Console Bifold Wallet
Features the iconic console design with button fastener
Includes note and card slots, zip-up coin pocket, and Playstation logo
Best Gamer Gift under $500 – Oculus Quest 2
It's no secret that VR headsets are at the top of many gamers' wishlists, and the Oculus Quest 2 is an incredibly powerful yet ultimately pretty affordable example of this.
The Quest 2 (released October 13 2020) features completely redesigned hardware with a lightning-fast processor and incredible motion detection for immersive gameplay.
If your gamer already has the Quest 1, don't worry, they won't be losing out on all those old games. The Quest 2 is backward compatible, meaning they can carry on with their old games or even download more classics.
Of course, there is also plenty of fun to be had on the new games coming out the make use of the Quest 2's extensive upgrades and 5.46-inch display.
What's more, the Quest 2 is compatible with the PC-powered Oculus Rift titles, by connecting to your computer via an Oculus Link cable. With this simple little add on, gamers can go from a full-on wireless gaming VR experience to an incredible high-tech, PC-powered virtual world.
Key Features of the Oculus Quest 2:
5.46″ display
Backward compatible with older games
Compatible with Oculus Rift titles via Oculus Link cable
Massive hardware upgrades compared to the previous model
Runner up under $500 – R ASTRO Gaming A50
Gaming headsets are an essential part of gameplay today. It's no longer just about the visuals, and you simply can't get immersed in a game in the same way without a quality audio system.
Big surround sound speaker setups tend to be pretty expensive, and they definitely aren't portable, which is why most gamers turn to an epic gaming headset like the R ASTRO Gaming A50.
This seriously competent gaming headset gives users complete control over the balance between game audio and in-game chat levels, and has a massive 15-hour battery life for fully wireless gaming audio.
There are two options available, PlayStation and Xbox, denoting their compatibility. Either option works perfectly with PC gaming systems though.
Both options feature Dolby Audio for a high-resolution, cinematic gaming experience, but the Xbox model is also compatible with Dolby Atmos (by way of the fact that Xbox supports this), which provides the most accurate and immersive experience for all types of games.
The flip-to-mute microphone is clear and intelligible, and makes it easy for gamers to instantly cut their mic audio when needed.
All in all, it's a seriously cool gaming gift.
Key Features of the R ASTRO Gaming A50:
Dolby Audio
Flip-to-mute microphone
15-hour rechargeable battery
Dolby Atmos on the Xbox model
Best Gamer Gift under 1k: Skytech Archangel Gaming Computer
Let's face it:
Gaming PCs can be damn expensive.
And when you're searching for the best gifts for that gamer in your life, and you've decided to buy them a new PC, it can often be disheartening to see just how much you might need to spend.
But it doesn't have to be like that.
The Skytech Archangel Gaming Computer is a fantastically capable gaming PC, and it comes in a fair bit under $1000 too.
So, what makes this one of the best gifts out there for PC gamers?
Well, it's got a super-fast 6-core processor, so it can run even the most CPU-intensive of games. Speaking of speed, its got a 500GB SSD drive, which can achieve speeds up to 30x faster than a traditional hard drive!
The graphics card in this baby is fantastic as well, making the Skytech Archangel Gaming Computer ready for 60FPS gameplay and a crisp 1080 full-HD visual resolution.
Oh, and it comes with a free keyboard and mouse!
Give them the SKytech Archangel Gaming Computer and they'll be lost in the digital world for days. Well, the might come back to the real world for snacks.
Key Features of the Skytech Archangel Gaming Computer:
1-year warranty
Crazy fast 6-core processor
16GB ram designed for a real gaming experience
Beautiful GTX graphics card delivers exceptional performance
Runner Up under 1K: Bose Soundbar 700
Looking for a sub-$1000 gift for the gamer in your life, but they've already got an epic gaming PC?
Well then, the Bose Soundbar 700 is the best gaming gift for you.
It's the world's best-performing soundbar, meaning it's going to completely transform your gamer's gameplay experience and bring them right into the game they're playing.
Being a Bose unit, the sound is second to none, with a crisp high end and deep, thunderous lows.
Connectivity is no issue; the Bose Soundbar 700 comes with Apple Airplay 2, HDMI input, Bluetooth, and WiFi. It's even Alexa enabled!
If your gamer is less-inclined to use the Bose Soundbar 700's voice control capabilities, don't worry. It comes with a universal remote control which can be used to control other devices as well!
Oh, and this unit looks damn good, with a sleek black exterior and tempered glass top.
Key Features of the Bose Soundbar 700:
Comes in black or white
Included Bose Music app
Alexa and Google Assistant voice control enabled
Connect via HDMI, WiFi, Bluetooth, or Apple Airplay 2
2021 Gamer Gift Guide – Brilliant Gift Ideas for Gamers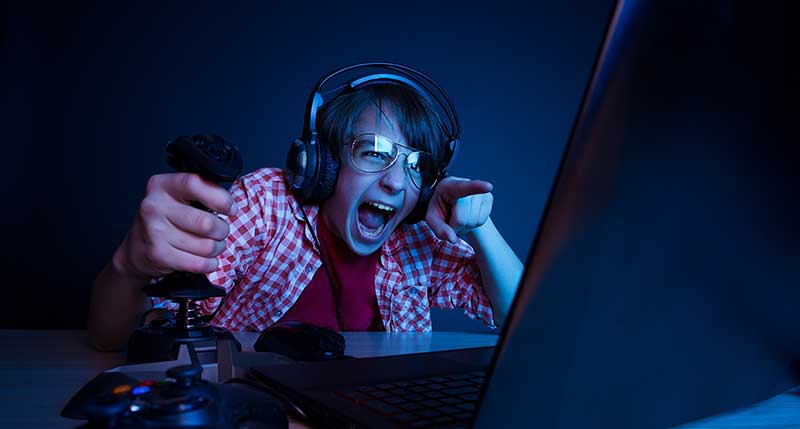 Didn't the perfect gift in our top 13? We've got 122 more great gifts to give to gamers right here!
10 Most Anticipated Games For Holidays 2021
Ideal for gamers who:
Already have a console or PC setup
Are looking forward to some extensive gameplay
Like to keep up with the latest trends in gaming
10 – Pikmin 3 Deluxe
Originally released for the Wii U, the precursor to the massively popular Nintendo Switch, Pikmin 3 is a real-time strategy game characterized by adorable little characters.
The new version, Pikmin 3 Deluxe, is coming out on the Nintendo Switch at the end of October, featuring new side stories and the ability to play Story mode with a friend!
9 – Dirt 5
Gamers have loved the Dirt series ever since the first edition came out back in 2007. It's a rally racing style game that's set to be available on PlayStation, Xbox, and PC.
One cool feature of the game is its dynamic weather system and seasons, such that you can only play winter tracks in certain areas during actual winter months!
8 – Hyrule Warriors: Age of Calamity
If the gamer in your life is more into fantasy action gameplay, then get them Hyrule Warriors: Age of Calamity.
A spinoff of the famous Legend of Zelda series, Age of Calamity is set 100 years prior to Legend of Zelda: Breath of the Wild and features realistic gameplay and fantastic cut scenes.
7 – FIFA 21
There is perhaps no game more likely to see your gamer sat in their room for hours on end playing online with their friends than FIFA 21.
An interactive football video game, FIFA 21 is available on all major platforms and features 100 iconic real-life players, 11 of which are new additions.
6 – Watch Dogs: Legion
Watch Dogs: Legion is an action-adventure game set in an open-world representation of London, focusing on hacker group DedSec who are trying to save London from excessive surveillance.
This is the perfect gift for the gamer who likes to play alone or with friends, as it's playable in single or multiplayer modes.
5 – Crash Bandicoot 4: It's About Time
Despite being called Crash Bandicoot 4, this is actually the eighth main installment in the series, though it's the fourth game chronologically.
Long-time gamers will know the legendary Crash Bandicoot series, and will no doubt find themselves locked into this virtual world for hours more.
4 – Assassin's Creed: Valhalla
One of the best gaming gifts out there for the boy gamer, Assassin's Creed: Valhalla is an action-adventure game set in the world of Vikings.
Players have a choice of two characters (male or female), and will lead raids against Anglo-Saxon kingdoms.
3 – Star Wars: Squadrons
Nothing screamers gamer gift like a video game that allows players to engage in cosmic warfare and starfighter combat.
Star Wars: Squadrons sees players gearing up in fighter ships and fighting for freedom (or order, depending on who you side with).
2 – Spiderman: Miles Morales
A great choice for the kid gamer, Spiderman: Miles Morales is the second installment in the Marvel's Spiderman game series, which sees Mile Morales don the famous spidey suit, not Peter Parker.
It comes out in November and is available exclusively on PS4 and PS5. Sorry Xbox fans.
1 – Cyberpunk 2077
Set in a future dystopian world known as Night City, Cyberpunk 2077 is an open-world role-playing game with six gameplay regions.
Players can fully customize the appearance of their user profile, and their choices during gameplay lead to different game endings, meaning they can play over and over with different experiences!
6 Best Consoles
These consoles are ideal gifts for gamers who are:
Not really into PC gaming
Looking to upgrade from an older console
Like something a little more portable
6 – Nintendo Switch Lite
The Nintendo Switch is one of the most popular handheld gaming consoles right now, and the Switch Lite is out to make this console more affordable and accessible.
It's essentially the same as the normal version, except the Nintendo Switch Lite is only able to used as a handheld unit. Which is pretty much why you want one anyway!
5 – PS4 Pro 1TB console
With a massive 1TB of storage and high-resolution, 4K compatibility the PS4 Pro is a gaming paradise.
Plus, it comes with Boost Mode, which gives games access to the superior processing powers that the PS4 Pro holds over the standard version.
4 – Xbox One X 1TB console
If your gamer is more of a Microsoft fan than a Sony supporter, then the Xbox One X 1TB is the perfect console for them this holiday season.
And with the new model just around the corner, it's become incredibly affordable.
3 – Nintendo Switch (Neon Red/Neon Blue)
There's a reason the Nintendo Switch has become so popular is because it's able to be used in so many different formats.
It can be used as a standard handheld device, or you can remove the screen from the middle and use it separately. Or, connect it to your TV for a full-on console gaming experience.
2 – New PlayStation – Out Nov. 12
One of the biggest anticipations of this holiday season is the release of the PlayStation: PS5.
There are two versions on the way: the PS5 and the PS5 Digital Edition.
Both models feature incredible CPU and GPU speeds, top of the line console gaming, 3D audio, and some seriously incredibly games.
The core difference between the two models is that the PS5 Digital Edition doesn't have a physical disk drive, meaning it can only play games having downloaded them from the PlayStation Store.
Many choose to game this way anyway, so it's a matter of preference really. Plus, the Digital Edition is slightly cheaper!
1 – New Xbox – Out Nov. 10
The second big console coming out in November is new the Xbox models: Xbox Series X and Xbox Series S.
Like the Sony counterparts, the difference is that the Xbox Series X has an optical drive for playing disc-games and Blu-rays, and the Series S does not, being a digital-only edition.
Other than that, gamers will be getting the same stuff in both packages: the fastest Xbox ever, massive storage capabilities, and some epic games coming out on the same day such as the new Halo installation.
Best VR
Ideal gift for gamers who:
well-featured model
Are keen to get into virtual reality gaming
Already have an older headset and are looking to upgrade to a newer or more
Oculus Quest 2
Oculus (owned by Facebook) are pretty much the kings of VR units.
The Quest is Oculus' fully wireless gaming system, and the Quest 2 is 2021's upgrade to the widely-used headset, featuring some epic hardware upgrades and up to 256GB of storage.
PC powered Oculus Rift S
The truth is that the top end of virtual reality gaming requires some pretty intensive processing power, like the kind offered by hardcore gaming PCs.
The Oculus Rift S is the company's flagship VR gaming headset, with hundreds of available games, incredible optics, and some of the most advanced controllers on the market.
All in one Oculus Quest All-In-One 64GB
The OG virtual reality gaming headset the Oculus Quest is an all-in-one unit that allows gamers to pack it up and head anywhere!
The controllers are incredibly responsive, the optics are super immersive, and even the sound output from the headset is pretty damn nice.
Room-scale VR HTC Vive Virtual Reality System
Virtual gamers love the HTC Vive system because of its scalability.
You can play the virtual reality games sitting down, standing up, or in a space up to 11 ft by 11ft, making it one of the most versatile gifts for gamers out there.
10 Best Xbox games to buy right now
Ideal gift for:
Gamers who already have an Xbox
People who want to buy a gift NOW, not wait for a new game to come out
10 – Mortal Kombat 11
Out now for Xbox one, Mortal Kombat 11 is the latest and greatest in the side-scroll fighter series.
With a new graphics engine, it's more bloody and gory than ever!
9 – Rainbow Six: Siege
An online tactical shooter game, Rainbox Six: Siege but's a huge emphasis on environmental destruction and player cooperation, with gamers engaging in activities like rescuing a hostage or defusing a bomb.
8 – PGA Tour 2K21
Does the gamer in your life fancy a little bit of Sunday golf?
We're not talking real-life golf, of course not! Virtual golf! If the answer is yes, then PGA Tour 2K21 is the game for them.
6 – Call of Duty: Black Ops III
There is no first-person shooter franchise more famous than Call of Duty
Black Ops III is touted as one of the greatest in the series, with a new breed of Black Ops soldier being added for the release.
5 – Minecraft: Xbox One Edition
Minecraft has seen increasing popularity over the years, to the point where an Xbox One editing has been created for Microsoft console players.
Gamers can explore a virtual world, build, destroy, and develop for hours on end.
4 – Forza Horizon 4
For the ultimate in racing games, you can't go past Forza Horizon 4.
The graphics engine is incredible, it can play in 4K, and there are a wide range of epic races available, ensuring hours of game time.
3 – UFC 4
From backyard brawls to full-on, crowd-roaring fighting events, UFC 4 sees players create their own player and guide them through an epic fighting career.
The choices you make and the style you fight in determines character development, so it's incredibly realistic.
2 – Call Of Duty: Modern Warfare
If the gamer in your life is into first-person shooter games but is more into something a little more here and now, then Modern Warfare is the Call of Duty game for them.
With several gameplay types, including campaign, multiplayer, and spec-ops, Call of Duty: Modern Warfare will have them playing right into the night.
1 – Madden NFL 21
Our top pick for Xbox games you can get as a gift right now is Madden NFL 21, a classic American football game.
With a bunch of new features, fresh gameplay dynamics, and a new mode called The Yard, Madden NFL 21 is a beast of a game.
10 Best PlayStation Games To Buy Right Now
These game gifts are ideal for:
Gamers who already own a PlayStation
People who don't want to wait for a new game to come out to buy the perfect gift
10 PGA Tour 2K21
PGA is one of the longest-lasting game series on the PlayStation platform, and PGA Tour 2K21 takes it to the next level.
The golfing game features real-life players, and customizable characters and equipment.
9 Marvel's Spider-Man Sony
Spider-Man is the superhero that just won't quit, and Marvel's latest version of the game for PlayStation has proven one of the best gifts for gamers for a while now.
Players roam a virtual city, fight crime, and defeat baddies, just like the comics.
8 MLB: The Show 20
A PlayStation platform exclusive, MLB: The Show 20 is based around Major League Baseball, and can be played in single-player or multiplayer modes.
In fact, the multiplayer mode can support up to 8 different players!
7 Final Fantasy VII: Remake
Though it's obviously the seventh installation in the series, Final Fantasy VII is often regarded as the OG Final Fantasy game, being the first to feature 3D-style graphics and to be released on the PlayStation platform.
This version has been remade for the PS4 with upgraded graphics and in-depth gameplay.
6 Minecraft: PlayStation 4 Edition
This is one of the best gifts for gamers who love creating, destroying, and rebuilding.
Minecraft is a virtual world where players can start from scratch and create their own physical environments, as well as interact with others'.
5 The Last of Us: Part II
The Last of Us follows the main character, Ellie's, pursuit of vengeance, challenging game players' sense of morals and right vs. wrong.
It's an action & survival adventure game, with multiple challenges for the brave gamer.
4 Call of Duty: Modern Warfare
Call of Duty is one of the biggest and longest-running series of games for PlayStation, and Modern Warfare is often reviewed as one of the best games among them.
Gamers can play in several modes, including Campaign, Multiplayer, and Spec-Ops.
3 UFC 4
If your gamer is fond of a little physical violence (virtual of course), then get them this game.
UFC 4 allows gamers to create a virtual character, build their career and fighting style, and eventually become the ultimate fighting champion.
2 Ghost of Tsushima
An open-world adventure game, Ghost of Tsushima is a Japanese Samurai-based game, with players following Jin in his question to reclaim Tsushima.
Like all good adventure games, you'll roam, you'll fight, and you'll kill.
1 Madden NFL 21
NFL captivates the hearts of Americans all over, and now you can create your own team and play for yourself.
Save yourself the knocks and bumps, and develop your own virtual NFL team with Madden NFL 21.
10 Best Nintendo Switch Games To Buy Right Now
These gamer gifts are ideal for:
Gamers who already own a Nintendo Switch
Gamers who might be getting a Nintendo Switch as a gift soon
Gift givers who don't want to wait for a new release
10 Legend of Zelda: Link's Awakening
Playing as Link, gamers explore a reimagined island known as Koholint in search of awakening the Wind Fish to take them home.
Great gift gamers of all ages, Legend of Zelda: Link's Awakening even includes some crossover characters from the Super Mario series!
9 Celeste
A classic side scroll adventure game, Celeste is essentially a reimagined version of Super Mario style games.
Players can even access an Assist Mode, which changes some of the gameplay physics characteristics.
8 Untitled Goose Game
A 'puzzle stealth' video game, Untitled Goose Game is a little bit tongue in cheek and allows gamers to play as a goose, wandering around, honking, and avoiding being killed.
7 Luigi's Mansion 3
Luigi's Mansion 3 is part of the Super Mario franchise, where gamers play as Luigi in a series of puzzles based in a haunted hotel.
There's a gooey version of Luigi, called Gooigi, which players can switch between. Or, team up for multiplayer mode and be one of each!
6 Super Smash Bros: Ultimate
Super Smash Bros is the side scroll fighter offering in the Super Mario universe, and this latest releases for Nintendo Switch takes things up a few notches.
There are new stages and fighters, as well as everything from every previous Smash Bros game, making it literally the ultimate Mario fight game.
5 Super Mario Odyssey
Yet another Super Mario game for Nintendo Switch, Odyssey is all about adventure in 3D kingdoms.
You'll meet Mario's new friend, Cappy, and master skills that are new to this world such as cap jump and cap throw.
5 Mario Kart 8 Deluxe
After a Super Mario universe racing game? Look no further than Mario Kart 8 Deluxe.
Nintendo Switch players can access the Super Mario Kart universe from anywhere and everywhere, with 5 exclusive new characters and support for multiplayer modes.
4 Pokemon Sword and Shield
Launched exclusively for the Nintendo Switch, Pokemon Sword and Shield is actually a 2-pack of games (Pokemon Sword and Pokemon Shield), which are similar games with a few unique features.
Players will battle different specific Pokemon, and different gym leaders in the two video games, so it's worth having both if you want the ultimate Nintendo Switch Pokemon experience.
3 Legend of Zelda: Breath of the Wild
There is no shortage of Legend of Zelda games about, and this one for the Nintendo Switch mobile gaming platform features more than 100 puzzle-filled shrines, plus a bunch of new weapons and collectible gear.
2 Paper Mario: The Origami King
Oh hey look, another Super Mario game for the Nintendo Switch.
In Paper Mario: The Origami King, you'll play as a paper version of Mario, battling paper versions of all the classic Super Mario villains and characters.
1 Animal Crossing: New Horizons
Animal Crossing is one of the most popular video games for the Nintendo Switch wireless gaming system, so much so that they've released a few different versions.
New Horizons allows gamers to build their kingdom from the ground up on a deserted island, collecting materials to make everything from tools to furniture.
Best Gifts For Sim Racers
One of the best gifts for gamers who are into racing simulations is some quality simulation gaming accessories.
These gifts are ideal for gamers who:
Want to get into simulation racing
Having the physical room for larger gaming accessories such as these
Best Chair – Playseat
For the ultimate racing simulation experience, you need a quality racing chair.
The Playseat Challenge is the best of the best for sim gaming, it's comfortable and realistic, and you can pack it down or set it up in a matter of seconds.
Best Wheel and Pedals – Logitech wheel and pedals
Logitech is one of the big boys in gaming accessories, and their dual-motor simulation driving set is hands down one of the best gifts for gamers who are after a realistic driving experience.
It's available in Xbox or PlayStation compatible versions and features accessible gaming controls and a hand-stitched leather finish.
Best Gaming Monitor
For PC gamers there is perhaps no better gift than an awesome new gaming monitor.
Perfect for:
Gamers who already have a gaming PC
Those that need a better, upgraded display
Best Gaming Monitor – Acer Nitro XV340CK
The Acer Nitro is one of the best gaming accessories around. Everything about it screams that it's ready for gameplay.
From the sleek, narrow bevels to its super-wide aspect ratio (3440 x 1440), this baby allows gamers to see more than they've ever seen before.
Best Budget Gaming Monitor: MSI Optix G27C2
The MSI Optix G27C2 is a curved monitor designed specifically for PC gamers who need a high-resolution display for the perfect image.
It's a full-HD, 1920×1080 IPS display, with ultra-wide-angle viewing and anti-glare tech.
Basically, it looks bloody awesome.
Best Gaming Computer Laptop
Gaming PCs are awesome, but it can be difficult to know which one to get.
These are our top picks for gifts for PC gamers who need the best of the best.
These gifts are perfect for:
Gamers who already have a keyboard, mouse, and monitor
Gamers who are keen to get into PC gaming
Best Gaming Computer: Omen by HP
Hands down, the Omen by HP is pretty much the best gaming computer around.
It's fast, it's powerful, it's got some epic cooling fans, and it's just damn sexy. Being a standalone tower, gamers can add their own gaming keyboard, mouse, monitor, and controller.
Best Budget Gaming Computer: Skytech Archangel
With a 6-core processor and an epic graphics card with 16GB of dedicated video ram, the Skytech Archangel is an amazing PC for playing video games.
It's perfect for those who aren't so much into console gaming and can bring their own monitor and keyboard.
Best Gaming Laptop: MSI GS65 Stealth
PCs are awesome, but they aren't very conducive to mobile gaming, given that they are massive and need to be plugged into the wall.
That's why so many gamers are moving over to gaming laptops, which are pretty damn powerful these days.
The MSI GS65 Stealth is super fast, has a gorgeous backlit keyboard, and is perfect for PC gamers who need something more portable or who need a system that they can also use for work or study.
Best Retro Gifts For Gamers
Looking for something a little fun?
These retro and arcade gifts for gamers are ideal for:
Older gamers who can appreciate the novelty
Hardcore game enthusiasts who know the history of video games inside and out
Retro Gift For PlayStation: Playstation Classic Console w/ 20 games preinstalled
This is a seriously cool classic gift for the retro gamer.
A couple of years back, Sony released the PlayStation Classic Console, which is a rerelease of the original PlayStation, though it's a fair bit smaller.
The cool thing is, it comes with 20 retro games preinstalled including Final Fantasy VII and Grand Theft Auto!
Retro Gift For Nintendo: NES Classic Edition
There is perhaps nothing more retro than the Nintendo Entertainment System, pretty much the quintessential retro console.
It comes with 30 games and that classic retro arcade controller we know and love!
Get this and you'll make your gamers day for sure!
Retro Gift For Sega: Retro-Bit Sega Genesis Mini Bundle
Any retro gamers remember the Sega consoles?
This baby is a release of the Sega Genesis, including 40 retro Sega games, two of the classic Sega Genesis controller, and two of the 8-button arcade pad controller.
So yeah, it's packed with accessories, and even comes with an HDMI cable!
Retro Gift For Old School Gamer: Evercade Premium Pack
Evercade is an interesting take retro handheld gaming consoles.
The Evercade Premium Pack includes the mobile gaming console, as well as games from the likes of Data East, Atari, and Interplay.
A truly retro gaming experience for the old school arcade and console gamer. Plus, the controller is sleek and sexy as heck.
Best Gaming Accessories
Getting a new console or handheld device is awesome, but not every one of these products comes with all of the accessories needed to deliver the optimal gaming experience.
These gaming accessories are the best gifts for gamers who:
Already have a console and are looking for some epic accessories to improve gameplay
Love investing in gaming-related products
For Playstation RLSOCO Hard Shell Carrying Case For Playstation 4
One of the greatest benefits of consoles like the PS4 is that you can easily and quickly unplug everything and take it over to your friend's house to play.
Gamers need to keep their equipment safe though, which is where the RLSOCO Hard Shell Carrying Case comes in.
It's strong, it's sturdy, and it has specifically designed compartments for the console and for each controller.
For Xbox Turtle Beach Headset Audio Controller Plus
Gaming headsets are one of the most desired gaming accessories, and the Turtle Beach Headset Audio Controller Plus takes that audio experience to a new level.
This handy little audio controller features Superhuman hearing mode to pinpoint quiet cues, and individual mic and headphone level presets.
For Nintendo Switch 8Bitdo Arcade Stick For Switch
One of the greatest things about the Nintendo Switch is that it's one of the only consoles that allows you to play in several different modes.
The 8Bitdo Arcade Stick for Switch is a dedicated external controller for Nintendo Switch gamers, featuring classic arcade-style buttons and a sweet little joystick
For PC Red Thunder One-Handed Mechanical Gaming Keyboard
This is one of the best gifts for gamers who are hardcore into PC gaming.
Rather than using the entire keyboard, most games only require the left-hand side, leaving the right hand free for mouse duties.
The Red Thunder One-Handed Mechanical Gaming Keyboard is designed specifically for games that use this functionality, cutting the standard keyboard in half and creating an epic PC controller for the hardcore gamer.
Best Show Off Merch For Gamers
Being part of the gaming community isn't just about playing games, it's also about representing what you love!
These gifts are perfect for gamers who:
Love to represent their favorite console
Like to show off a bit of merch
For PlayStation: Sony Playstation Console Shaped Bifold Wallet
This is an epic retro-themed gift for gamers.
It's based on the classic PS1 console, and though it might look awesome, it's actually entirely functional as a proper wallet. The hardcore classic gamer will keep this by their side at all times.
For Xbox: NERF Halo MA40 motorized dart blaster
Even adults can't resist a good NERF fight, and the NERF Halo MA40 motorized dart blaster takes the classic NERF gun into Halo territory with a sleek orange, green, and white look.
The gun comes with a 10-dart clip and 10 NERF bullets, and is compatible with your standard NERF bullets as well.
For Nintendo Switch: Modi Animal Crossing New Leaf 3 Pack
The Modi Animal Crossing New Leaf 3 Pack is one of the best gifts for gamers who love little plush toys.
This 3-pack of plush animals can be used as keyrings, attached to your handbag, or can even dangle from your phone!
Best Tabletop Collectables For Gamers
If you're looking for the best gifts for gamers who like to collect things, be they console-related, or simply referencing a classic retro game, then we've got the gifts for you.
Get these gifts for gamers who:
Love to collect game merch
Enjoy representing their favorite console
For PlayStation: Paladone PlayStation Icons Light
This awesome little bedside table light makes use of the four buttons found on the PlayStation console controller.
It not only looks epic, but it's also super practical!
For Xbox: Fallout Pip-Boy Bluetooth Speaker
If your gamer is more of an Xbox fan, get them this sick Bluetooth speaker.
Including several different components, this cool little gift allows your gamer to actually construct the speaker itself!
For Nintendo Switch: Paladone The Legend of Zelda Triforce Night Light
This is a super cool night light that is based on the Legend of Zelda game for Nintendo Switch. It can be powered via USB, or the light runs on 3x AAA batteries for a full-on wireless night light.
Best T-shirts
T-shirts are always great products to buy for gamers because every committed gamer loves representing their consoles!
It's time to buy one of these great gifts if:
You know your gamer's size
You're looking for something that will pretty much always go down well
For Playstation: Playstation Classic Logo Tee
This is an absolute classic. Feature the original PlayStation logo on a distressed, vintage-looking tee, pretty much every person you meet will know which of the two major consoles you side with if you're rocking this look.
For Xbox: Pixelated Rainbow Master Chief Tee
Halo is pretty much the classic Xbox game, and this Master Chief tee with its pixelated look is a great gift for any Xbox gamer, including those that have been playing on the console since day one.
For Nintendo Switch: Zelda Breath of the Wild Tee
Legend of Zelda is one of the most classic Nintendo games there is, and the fact that it's available in many different forms on Nintendo Switch is no surprise.
This is one of those products that distinguish the newbs from the pros, letting every person you might meet know that you're all about that Nintendo life.
Best Gift Cards
Gift cards are a truly great way to get an easy and versatile gift for that gamer in your life.
Every console gamer needs some credit for their given store, including mobile gaming players. These gifts are great for those who
Have an Xbox of PlayStation
Enjoying buying DLCs or new games from their console's store
For PlayStation: Playstation Store Gift Card
Let's face it, playing on consoles can get fairly expensive.
Especially if you want to own every one of the new products that might be released for a given game. Gamers can keep up with the latest trends with a PlayStation Store gift card like this, making it a great gift to get for anyone who loves spending hours in front of the TV screen.
For Xbox: Xbox Gift Card
If you want to play with the big boys, you'll need to keep up with the new products that get released on the Xbox store.
This gift card is a great gift for any Microsoft gamer, as they'll always have room for something interesting to add to their look or gameplay.
For Computer: Steam Gift Card
For PC gamers, Steam is pretty much where every one of these gamers get their games.
A Steam Gift Card is a great gift to get for a PC gamer, as they can choose any product they like for the store, making sure it's something that will have them playing for hours on end.
Best External Hard Drives For Gamers
Despite consoles including bigger hard drives every time a new one comes out, storage seems to just keep running out.
It's probably because games themselves keep getting more intense with every new release, require a high amount of storage space to keep up with the performance people are asking for.
These external hard drives are great gifts for:
Gamers who are running out of space
Gamers who love to download content from the internet
For Console: Seagate Expansion 4 TB
For console gamers, this Seagate hard drive might be one of the best products out there.
Not only does it have a pretty cool look, it's massive storage space and epic performance gives gamers way more room for games, hours of audio, and video, basically whatever they like to enjoy!
Best Budget: Toshiba 1TB Canvio Advance
If you'd like to get your gamer a new hard drive but you're finding the price of many products too high, then check out the Toshiba 1TB Canvio Advance.
1TB is a decent amount of room to store games, and there's even a 2TB model available if you want to get them something a little bit bigger.
For PC: WD Black 5TB Game Drive
PC games can take up even more room than console games, which is why, if you're buying something for a PC gamer to enjoy, then you'll want to get them a massive drive like this.
5TB is tonnes of room, and the performance from this WD drive is high enough for any gaming pro!
Best Budget: WD 2TB Elements
Don't spend hours searching for a great gift for PC gamers on a budget; get them the WD 2TB Elements hard drive.
Every one of the products in this line of hard drive offers incredibly high-performance specs for the cost, making them a great gift for gamers without breaking the bank. 2TB is plenty of room as well, so this might keep them sorted for a couple of years yet.
Best Sound Systems For Gamers
Game designers have been including epic sound design in their games since some time back, so if you really want to get that immersive gaming experience, you need a decent sound system.
These sound systems make for the best gifts for gamers who:
Prefer not to use wireless gaming headsets
Have the room for a setup like this
For Console: Bose Soundbar 700
The Bose Soundbar 700 boasts incredible audio performance, pro-level wireless connectivity, and a sleek, low-profile look, making it high up on any pro gamers list.
Including WiFi, Bluetooth, and Apple Airplay, you connect any console, phone, or wireless device with ease, and enjoy game sound the way it was meant to be heard.
Best budget: PHEANOO Sound Bar with Subwoofer
You don't have to have an endless budget to enjoy epic sound performance and a great deal of wireless connectivity.
The PHEANOO Sound Bar with Subwoofer is a wireless soundbar with incredible low-end performance thanks to the included mini subwoofer.
For computer: Logitech Z906 5.1 Surround Sound
PC gamers spent hours in front of their keyboard and screen, and if they really want to enjoy their video games the way they were meant to be played, the need a 5.1 surround sound system.
The Logitech Z906 should be at the top of any gamer's list, with pro-level performance, and a sleek and versatile control unit, allowing you to dial in the sound just the way you like it, from the front, back, and sides.
Best budget: Creative Stage 2.1 Channel Under-Monitor Soundbar
This is a cool little soundbar that sits just underneath your computer screen, with the included sub sitting under your desk allowing you to sit back and enjoy the rumbling low end of whichever game you might be playing.
The connectivity list is endless, including wireless options like Bluetooth, and classic wired connections like USB and 3.5mm aux input.
Best Controllers For Consoles
Every console these days comes with a controller or two, but you tend to just get the basic model, meaning there's always room for improvement.
These gifts should make the top of your list if:
Your gamer doesn't love the way their current controller feels
They need a new one because theirs is broken, or the back has fallen off
For Xbox: Elite Series 2 Controller
The Elite Series 2 Controller is the ultimate wireless controller for Xbox players.
Featuring a redesigned joypad (getting away from the 4-way arcade version), and a massive 40-hour wireless battery life, this great little gift should definitely make your list this holiday season.
Xbox budget: Xbox Wireless Controller – Red
This controller is hands down one of the best gifts to get for gamers who love to customize their wireless gaming experience.
It's essentially the same as the standard Xbox controller, but with a cool fully red look!
For PlayStation: Astro Gaming C40 Tr Controller
Astro Gaming makes some of the best accessories for PlayStation gaming, and the C40 Tr is no exception.
One look at this controller might tell you it's a serious unit, with a classic arcade look about it, and adjustable throw on the triggers.
PlayStation budget: DualShock 4 Wireless Controller
When Sony decided to make a new wireless controller for the PS4, the resounding answer was: about time!
This blue version of the PS4 controller is nice and light, making it create for mobile gamers who might want to pack everything up and head over to a friend's place!
For Nintendo Switch: Nintendo Switch Pro Controller
If there's one criticism the Nintendo Switch faces, it's that the mini controller doesn't make for the greatest gameplay, and it might even get a little uncomfortable after significant time in front of the screen.
This makes sense, considering the focus of the Nintendo Switch is on mobile gaming, but players can enjoy the best of both worlds with this epic dedicated controller which models the Xbox controllers.
Switch budget: Power A Wireless GameCube Style Controller
With the Power A Wireless GameCube Style Controller, retro gaming meets mobile gaming.
This is a great gift for those old enough to remember the old arcade games available on the GameCube, allowing Nintendo Switch players to enjoy a great on-screen experience with a comfortable controller.
Best Gaming Keyboard For PC
If you're hardcore into PC gaming, then a standard computer keyboard simply doesn't make for a great gaming experience.
These gifts should top your list for gamers who:
Might be getting a gaming PC as a gift also
Are in need of an upgrade
Best Razer Huntsman Elite Gaming Keyboard
Razer are pretty much the kings of gaming peripherals, whether it's a gaming mouse or an epic keyboard like this,
This baby from Razer is a full-sized gaming keyboard, no mini keys here, including an RGB light behind every key, a multi-function digital dial, and four dedicated media keys.
Under $100: Razer Huntsman Gaming Keyboard
Looking for an epic gaming keyboard on a budget? The Razer Huntsman looks epic in front of a computer screen, including a wide range of light colors and a beautifully tactile key response.
It's no wonder this keyboard is on pretty much every PC gamers list this year.
Under $50 Redragon K552 Mechanical Gaming Keyboard
If the Razer keyboards are a little on the expensive side, then the Redragon K552 might make you smile.
Each LED light shines through the individual dustproof mechanical keys on this guy, making it great for adding to that gaming experience.
Best Gaming Mouse For PC
You simply cannot get into PC gaming with a standard computer mouse. Not only does a standard mouse feel uncomfortable after a long period of time, they tend to miss out on the additional mini buttons that a proper gaming mouse offers.
Any one of these will make for a great gift for gamers who:
Have thrashed their old gaming mouse to death
Are currently using a standard computer mouse, and want to enjoy the benefits of a proper gaming mouse
Best: Razer Death Adder v2 Gaming Mouse
There is no better gaming mouse than the Razer Deather Adder V2.
Razer makes some of the greatest gaming equipment around, and this mouse is just plain dope. Its got a sleek green LED light in it, 4 mini buttons for additional functionality, and optical mousing switching for gameplay at the speed of light. Nice one Razer!
Best Budget: Razer Viper Mini Ultralight Gaming Mouse
Razer not only make some of the most luxurious gaming equipment on the market, they also have some pretty affordable stuff, like this Viper Mini Ultralight Gaming Mouse.
Razer definitely knows their stuff, and so the Razer Viper Mini includes optical tracking for speed-of-light gameplay, and ultra-light design, and a truly great customizable RGB light.
Best Cheapest: PICTEK Gaming mouse Wired
Budget shouldn't prevent any gamer from being able to enjoy a great quality gaming mouse.
This unit from PICTEK has an endless list of functionality, including 4 mini buttons on the top and sides, a super-fast optical light sensor, and instantly customizable DPI for the ideal mouse speed!
Best Gaming Headset
A quality gaming headset will be at the top of any gamers list, every time. Whether they're a mobile gamer, a PC gamer, or a phone or console gamer, these accessories are essential if you really want to enjoy everything a game has to offer.
Ideal for:
Mobile gamers who want to truly immerse themselves in a game
Gamers who are due for a headset upgrade
Best: SteelSeries Arctis Pro
If there's ever a list of gaming headsets, this guy is at the top of the list.
With a hi-res audio system and an external controller for volume and mix, plus a super light and cozy design, gamers will be comfortable in front of their screen for hours!
Under $100: HyperX Cloud II
HyperX makes some of the most affordable yet accurate headsets around.
The Cloud II is designed for comfort with luxurious memory foam ear cups and a padding headband, but these don't stop the headset from being incredibly light!
Under $50: HyperX Cloud Stinger
If you've got 50 bucks to spend on a game gift that anyone will enjoy, you don't even need to make a list.
This incredibly light yet endlessly capable headset features a flip-to-mute mic, dedicated volume control, and comfortable design for maximum screen time.
Best Wireless Gaming Headsets
If there's one problem with standard headsets, it's that they don't allow you to be very mobile.
These gifts are great for gamers who:
Need to be a little more mobile
Don't mind charging their headset every few days
Best: ASTRO Gaming A50
An epic wireless headset for gamers, the ASTRO A50 comes ready for mod kits, features a 15-hour battery life for long run mobile gameplay, and a dedicated charging dock and amplifier.
Best Under $100: Logitech G533
This set of headphones of Logitech is so light you'll forget you're even wearing them!
With 7.1 surround sound, Pro G drivers, and a massive 15m range, the list of possible uses is endless with the Logitech G533.
Under $50: Mpow H5
If you're a little light on cash but you still want to purchase an epic set of wireless headphones that will allow for truly mobile gaming, then check out the Mpow H5.
They're soft, they're comfortable, and they feature a massive 30-hour battery life. Perfect for mobile gameplay or even for connecting to your mobile phone for on the go listening.
Best Gaming Chair
Gone are the days of standing in front of an arcade machine, mashing mini-buttons while fostering a sore back. Relax and game in style with these awesome gaming chairs.
The ideal for gift for:
Gamers who play a lot, and need to be comfortable while they're at it
Those who are more a fan of PC and console games as opposed to more mobile forms
Best: RESPAWN OMEGA-Xi
This beast of a chair is not only incredibly comfortable, it's endlessly adjustable and features a retractable mini leg rest.
The Fortnite inspired color theme will suit any fan of the now immensely popular game.
Under $100: Vitesse Gaming Chair
This chair for Vitesse features a luxurious faux leather design for maximum coolness (temperature-wise) while playing.
With a focus on back health, the Vitesse Gaming Chair includes neck, spine, and lumbar support modules!
Best Gaming Gloves
Hand health and safety is important for all gamers, whether you're playing on a mobile phone, a PC, or a console.
These gaming gloves are great gifts for:
Gamers who get sore hands from long gameplay sessions
Gamers who take their health and safety seriously
Best: Foamy Lizard
These fingerless gloves from Foamy Lizard are designed for maximum grip and superior comfort.
They're sweat-resistant, they're tactile, and they're extremely flexible.
Best cheap: Arthritis Compression Gloves
Save yourself the cost of expensive gaming gloves, and keep the budget light with these Arthritis Compression Gloves.
While they aren't specifically designed for gaming, they do more or less the same thing, reducing sweat and improving hand health overall.
Best LED Gaming Lights
Is the gamer in your life looking to kit out a full-on gaming room?
Then they need some epic LED gaming lights like this.
Perfect for:
Those who want to create a dope gaming environment
Gamers who have wall space for setting these up
Best: Nanoleaf Canvas Starter Kit
These modular squares from Nanoleaf come in packs of nine and are completely controllable via the Nanoleaf phone app.
You can even set them to change colors with the Pulse Pop Beats Rhythm Scene mode!
Under $100: LIFX Z LED Strip Starter Kit
LED lighting strips are great for many things: from decorating your home to creating an awesome gameplay environment.
Gamers will love this LED Strip Starter Kit from LIFX as the lights are dimmable, color adjustable, a zone customizable.
Under $50: Smart LED Strip Lights
Keep the costs low with these epic LED strip lights.
You can control the color and brightness from an app on your phone, and even make changes with Alexa or Google Home.
Best Accessories For The TV
These gifts are awesome for the TV, making them ideal for:
Console gamers
Those who want to create an interesting gaming environment
Give one of these gifts if you're looking to make a real difference to someones home.
Best: Philips Hue Play HDMI Sync Box
Hue lights are a massive deal these days, and this epic HDMI Sync Box allows you to sync them up to your devices (such as your console or TV), and allow them to automatically change depending on the content you're viewing!
Best Budget: Couchmaster CYCON
The Couchmaster CYCON is an epic gaming system that essentially allows you to take PC gaming into the living room!
There's a nice low-friction mousepad, room for your keyboard, and even a spot for your next energy drink!
Best Cheapest: GANA HDMI Switch, 3 Port 4K
With HDMI pretty much being the go-to format for TV connections, we often run out of room to plug stuff in!
The GANA HDMI Switch allows you to plug three different devices in, and then switch between them as required, with support for 4K HD viewing.
Conclusion
Shopping for gamers has never been easier; there's certainly a lot of products on the market.
Whether the gamer in your life is an Xbox, PlayStation, or PC fan, you've no doubt found something ideal for them in this exhaustive list of the best gifts for gamers in 2021.
Got one of these gifts for your gamer and they loved it? Let us know below!