Quick-Access To The Top Best Gifts for Streamers👇
Streamers love their tech and their studios… there's no getting around it!
It doesn't matter if they're die-hard gamers, specialists, or in real life (IRL) streamers… a streamer needs to look good and sound even better.
So, if you are going to get them an unforgettable gift, you'll need to pick something that will up their game and help them win more followers!
This definitive guide will hold your hand from start to finish in your quest for the perfect gift for that special streamer…
No matter the occasion, one of these 49 gifts (or a couple if you're feeling generous) will make your streamer as happy as a six-year-old on Christmas morning!
And, if by chance, you're a streamer looking to treat yourself, then you're also in the right place – we don't judge 🙂
What's the best streamer gift?
In this article:
The Winners: The Best Gifts for Streamers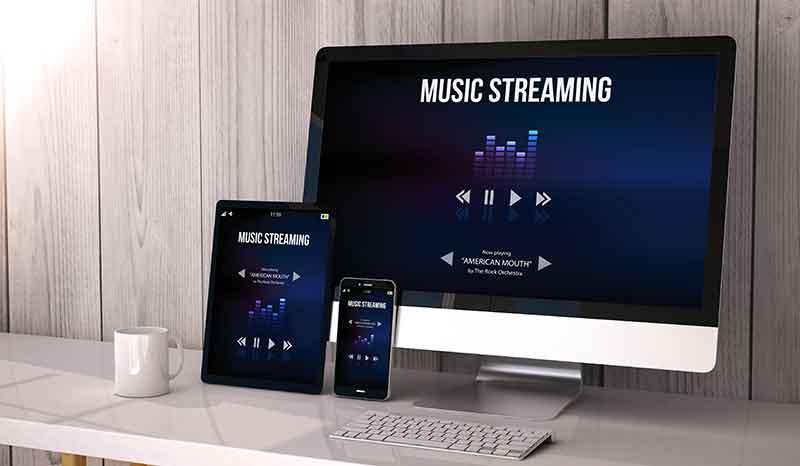 The Top Gift For Any Streamer – GoXLR Mini
The greatest gift you can give any streamer. Without a shadow of a doubt.
They will be jumping for joy when they unwrap a brand-new Go XLR Mini!
Why?
This simple and easy-to-use audio mixer will improve their stream's sound quality like MAD!
Not only will they sound like a pro, but they'll also be able to free up their studio from tons of cords and cables because this tiny all-in-one device will replace dozens of the audio products they're currently using. Win-win!
It is the GoXLR's cheaper little brother… but don't worry for even a second, you won't lose out if you pick this version!
Despite its lower price tag, the Mini has all of the same core features and stunning build quality as the original GoXLR. It even comes equipped with better sliders that'll make sound mixing a breeze. You simply cannot ask for more value!
Key Features of the GoXLR Mini:
Multiple inputs for microphones or headsets
Stereo outputs for the best possible audio experience in any studio
Easy to control and setup thanks to the GoXLR Mini App
Powered by an included USB cable
Runner Up – ASTRO Gaming A50
Coming in second place, we have a legendary headset… a product on almost every gamer's wishlist.
Nothing enhances the experience of online gaming more than this high-quality headset.
The ASTRO Gaming A50's excellent 7.1 simulated Surround Sound transports you directly into the heat of the battlefield, where you'll even hear bullets whizzing by your head! As you seek cover, you can talk tactics with your team via its great mic and reorganize on the fly.
A gamer's dream.
If you have the budget, then there is simply no better wireless headset money can buy!
Key Features of the ASTRO Gaming A50:
Is extremely comfortable.
Has built-in audio controls.
Boasts an impressive 15 hours of battery life.
Compatible with PC (Windows 7 or later), Mac, and Xbox One (it works with PS4 too, but you'll need to get this slightly different version).
The Best Streaming Gift Under $100 – Logitech G533
If you fell in love with the ASTRO Gaming A50, but couldn't quite handle the sticker shock, then the Logitech G533 wireless headset is the right choice for you!
It will make a phenomenal gift for any streamer with just one catch: its impressive 7.1 Surround Sound will only work on PCs. If you are planning on using it with consoles, then you're better off sticking to the ASTRO, it's well worth it!
Apart from this one inconvenience, the Logitech G533 is a truly impressive product. Pro-G audio drivers, 15-meter wireless range, 15-hour battery life, a noise-canceling microphone, and on-ear volume & mute controls.
All of this makes it the best bang for your buck when it comes to PC headsets.
Key Features of the Logitech G533:
DTS 7.1 Surround Sound (PCs only)
Pro-G audio drivers deliver incredible performance
Strong yet lightweight and comfortable design
Compatible with PC (Windows 7 or later) and Mac (OSX 10.11 or later)
Runner Up Under $100 – Vitesse Gaming Chair
Have you noticed that your giftee is sitting in an old, uncomfortable chair during their streams? Or maybe they've been complaining about back pain after their 10-hour marathon sessions?
Then it's right about time to get them sat in the right chair: the Vitesse Gaming Chair.
Despite having gaming in its product name, this chair is perfect for any streamer that spends the majority of their broadcast sitting down.
It has a strong metal frame and a soft padded headrest, armrest, and lumbar support. Combine these features with an ergonomic design and premium rubber caster wheels, and you have one of the most comfortable desk chairs available on the market.
And when we say it's comfortable, we mean it… we've already fallen asleep twice in it 🙂
So go ahead and order this chair, you're streamer will never dread sitting down for a long time again!
Key Features of the Vitesse Gaming Chair:
Racing car seat design with a deep seat and a wide backrest
Full 360-degree swivel
Adjustable backrest with a 90°-180° movement
Supports your entire spine thanks to removable headrest and lumbar pillows
The Best Streaming Gift Under $50 – HyperX Cloud Stinger
On a strict budget and not impressed by wireless headsets? Then our fifth-place product is the choice for you!
The HyperX Cloud Stinger offers incredible value for money and the gaming community has taken notice. It is consistently the #1 selling PC gaming headset in the U.S. and for good reason!
It's a lightweight headset that takes a user's comfort seriously thanks to 90-degree rotating ear cups and memory foam padding. But it doesn't just fit snuggly, it also delivers where it matters most by effectively canceling out background noise and offering gaming-grade audio quality.
And one more thing, HyperX has also added a secret time-saving trick to this headset: you can mute the noise-canceling microphone by flipping it vertically.
Key Features of the HyperX Cloud Stinger:
50mm directional drivers
Adjustable, solid steel slider
Up to 3m (9.8ft) of cable length thanks to the included extension
Only weighs 275 grams
The Second Best Gift Under $50 For Streamers – Mpow H5
The last headset to make into our top 8 streamer gifts list is the Mpow H5 headset.
If your recipient isn't a hardcore gamer and you're looking to get them a fancy gift on the cheap, then this headset is a perfect idea!
The Mpow H5 is very well suited for IRL streamers, who enjoy broadcasting in noisy locations, and 'just chatting' streamers, who are fast becoming one of the hottest sensations on Twitch.
Another reason to buy is that this headset isn't just great for streaming, it also comes in handy for listening to music, watching movies, or simply drowning out the annoying noise of city traffic, a plane cabin, or a busy office.
Key Features of the Mpow H5:
Active noise cancellation (ANC) technology
10m of operation range thanks to Bluetooth 4.1
Up to 30 hours of battery life
Built-in CVC microphone
Dual 40mm large-aperture drivers
The Best Cheap Streaming Gift – Smart LED Strip Lights
If you are on a tight budget, you're probably worrying that you won't be able to afford anything nice for your streamer…
Thankfully you're wrong!
You can get them a roll of Smart LED Strip Lights for their streaming studio! These will add a ton of color to their background and make their room look cool.
Most people who stream underestimate the impact of having a decorated room behind them. It makes you look fun, interesting, and stand out in a competitive market.
A couple of ideas for spicing up a stream include: linking the LED lights to the streamer's brand colors, or using the LED lights' music mode so they flash and change color whilst gaming. Pretty cool!
Oh, and another plus, these lights are super easy to control, dim, or turn on/off via WiFi, Bluetooth, or a control box.
Key Features of the SMART LED Strip Lights:
3 kinds of LEDs: warm white, cool white, and 16 million color RGB beads
2m (6.6ft) long
Works with both Alexa and Google Home
Easily sticks to any dry, flat surface
The lights flash and change color in sync with music
The Alternative Cheap Gift For Streamers – AIXPI Ring Light
When it comes to looking good on camera, there's nothing quite as important as getting the lighting just right. Too little, or too much, and your audience will be wondering what's wrong.
It used to cost thousands of dollars to set up a professional lighting environment, but nowadays we can get it done for a fraction of the price.
Gift an AIXPI Ring Light to a streamer and their followers will thank you for it… and so will your wallet as this product offers unbelievable value!
It is easy-to-set-up, easy-to-use, and lightweight. The AIXPI doesn't take up much desk space, but it still packs incredible lighting power thanks to 120 LED bulbs – way more than enough for most streamers!
It also comes with a handy tripod, a mobile phone clip, and a pad-tilt for attaching cameras. No matter your preferred setup, AIXPI has planned for it to work straight out of the box.
Key Features of the AIXPI Ring Light:
10″ ring light with a 360° rotation angle
3 lighting modes (white, warm yellow, warm white)
10 adjustable brightness levels
USB powered
The Streamer Gift Guide – 41 More Gift Ideas for Friends and Family Who Stream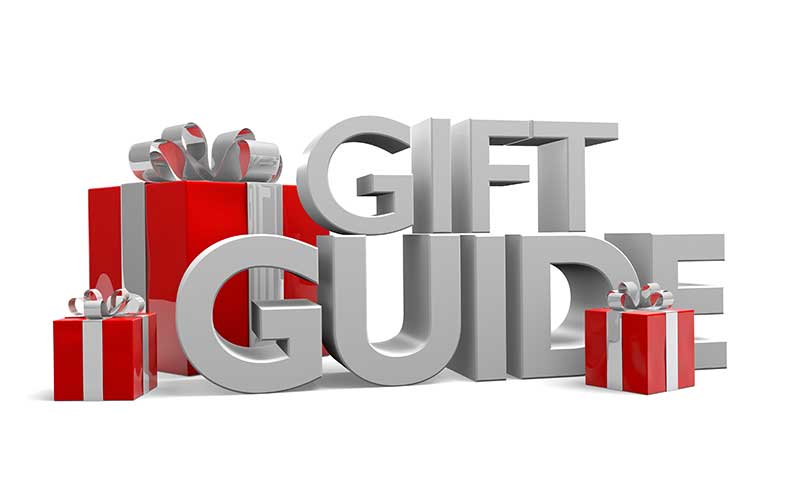 What gift should you get your streamer boyfriend, husband, girlfriend or couple streamers for their wedding?
Here's how to figure out which gift is best for your favorite streamer.
Best Streaming Headsets Gifts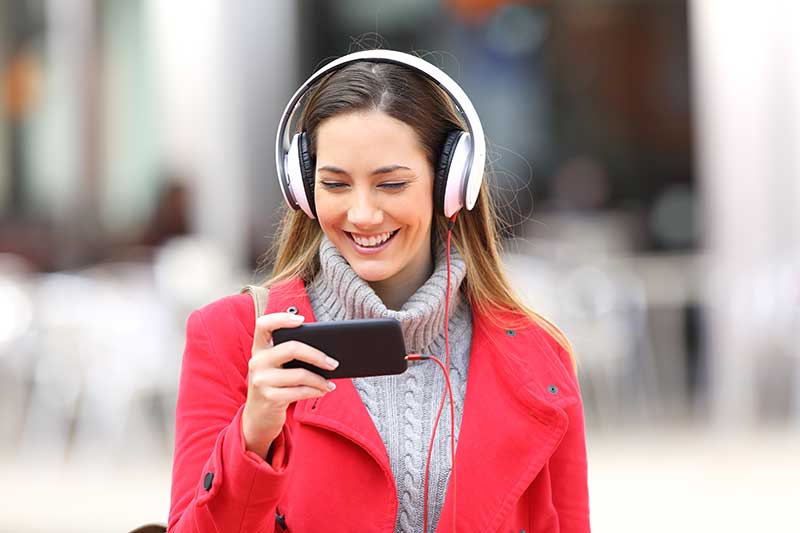 Ideal for streamers that:
Want a simple setup without an external mic
Spend all of their time in the same place during their stream
Don't struggle with cables
The Best Wired Headset: SteelSeries Arctis Pro
The SteelSeries Arctis Pro is the best wired headset on the market. It was designed with elite gamers in mind, making it a favorite amongst esports pros and top streamers.
It's made from sturdy luxury materials and it will guarantee you audiophile-grade sound quality, DTS Surround Sound, and a near studio-quality bidirectional microphone.
Our Wired Headset Choice For Less than $100: HyperX Cloud II
Our Favorite Wired Headset Gift Idea Under $50: HyperX Cloud Stinger
Best Wireless Headset Gifts
Best suited for people who stream that:
Are always on the move
Have terrible cable management
Want to connect to multiple devices at the same time
Use them for outdoor activities like IRL streaming
The Best Wireless Headset: ASTRO Gaming A50
If you are looking for the king of the wireless headset kingdom, then behold the ASTRO Gaming A50.
This headset is a legend in the online gaming community thanks to its ability to combine unimaginable sound quality with the convenience and freedom of wireless technology.
Our Pick For A Streaming Wireless Headset Under $100: Logitech G533
Amazed by the ASTRO, but just don't have that much lying around to spend on a gift? Get the Logitech G533.
This headset still delivers excellent wireless audio performance and 7.1 Surround Sound (on PCs only). It also has incredible battery life (15 hours) and a long operation range (15 meters).
The Best Wireless Headset Under $50: Mpow H5
If you aren't bothered with Surround Sound and want to spend even less on a reliable headset, then you'll want the Mpow H5.
Thanks to noise cancellation technology and high-quality stereo sound, you'll be able to use these even in the loudest live streams.
Mixers That Make the Perfect Present
Ideal for people who stream that:
Want to take their audio setup to the professional level
Have a ton of audio hardware clogging up their studio and want an all-in-one solution
The Absolute Best Mixer for Streamers: GoXLR
The GoXLR is an all-in-one audio mixer specifically made for streamers and online broadcasters. It combines the functionality of dozens of pieces of software and hardware into a single beautifully-designed product.
A few examples of what you can do: mix audio, change your voice, and playback samples in real-time.
The Best Gift For Any Streamer: GoXLR Mini
The Go XLR Mini is the ultimate gift for a streamer. Real value for money!
It's the GoXLR's little brother… but it packs all of the same core features and stunning build quality at a much lower price. The result: a simple, reasonably-priced audio mixer that will improve your sound quality like MAD!
Our Favorite Cheap Streaming Audio Mixer: ALPOWL Mini Sound Mixer
The ALPOWL Mini Sound Mixer is our entry-level audio mixer of choice.
It fits even the tightest of budgets and, despite not being professional-grade, it still provides beginners and amateurs with enough sound quality and funky effects to start growing their fan base.
Top Headphone Gifts
Recommended for a streamer that:
Is a sound buff and complains about current sound quality
Already has an external mic or plans to get one
Wants to use them for other activities like listening to music
The Best Streaming Headphones: beyerdynamic DT 990 PRO
Beyerdynamic DT 990 PRO studio headphones are a thing of beauty. Handcrafted in Germany from the finest materials, they are sure to turn heads.
And what to say about their sound quality? INCREDIBLE. That sums it up nicely. If you have (or plan to get) an external mic and funds aren't an issue, then buy these!
Our Favorite Headphones Under $100: Audio-Technica ATH-M40x
The Audio-Technica ATH-M40x is one of the best headphones on the market and at under a hundred bucks it's a steal!
You'll secure fantastic sound quality, reliable build quality, and superior comfort for any streamer lucky enough to receive these a gift.
Headphone Gift Idea For Less Than $50: AKG Pro Audio K72
AKG Pro Audio K72 headphones are an extremely stylish option if you're on a strict budget.
But they're not just beautiful, they're also durable, well-built and comfortable. And they deliver the clearest sound in this price category thanks to professional-grade drivers!
The Best Microphone Gifts
Great for streamers that:
Already have excellent headphones, but suffer from sound issues when they speak
Struggle with outside noise interference or loud mechanical keyboards
The Best XLR Mic For Streamers: Shure SM7B
The Shure SM7B is the best XLR microphone you'll be able to find anywhere on the market.
It'll upgrade your stream's voice recording quality to the level of a professional music studio… and it'll also make quick work of any annoying electromagnetic interference or background noise.
Our Favorite XLR Mic Under $100: sE Electronics X1 A
The sE Electronics X1 A is a cardioid condenser microphone that offers astounding voice recording capabilities and professional specifications for the price of an entry-level mic.
Huge bank for your buck especially when you consider its ability to eliminate low-frequency rumbles and background noise, its all-metal chassis, and its integrated windscreen.
The Best USB Mic For Streamers and Gamers: HyperX QuadCast
Not interested in going XLR compatible or unsure whether your giftee has this connection? Not a problem!
Pick a USB microphone, and specifically the nearly flawless HyperX QuadCast. This gaming favorite is an all-inclusive standalone condenser mic with ridiculously impressive sound quality and four polar patterns.
Our Favorite USB Mic Under $50: Samson Go Mic
The Samson Go Mic is another great option for those looking to gift a USB microphone. It is a plug-and-play studio mic that delivers broadcast quality sound directly to your PC or Mac.
It easily clips to any computer, stand, or desk, and it's been intelligently designed to compactly fold-up when not in use.
The Perfect Budget Gift: Streaming USB Hubs
You literally cannot go wrong if you get your favorite streamer a high-quality USB hub! Anyone with a serious setup will be drowning in USB cables, so this is your chance to throw them a lifeline.
The Best Streaming USB Hub: Anker USB 3.0
If your giftee is struggling to connect all their cool USB streaming gadgets to their computer, then the heavy-duty Anker USB 3.0 is the perfect gift to send their way.
This 10-port hub is sleekly designed and features one fast-charging port and a high-power 60W adapter to ensure fast stable data transfer.
The Best Price-Value USB Hub For Streamers: Sabrent 60W
The Sabrent 60W allows streamers to attach their full collection of USB devices to one super quick hub with 7 USB 3.0 ports and 3 smart ports for lighting fast charging.
This plug-and-play product also features individual power switches on each port.
Our Favorite Cheap Option: Anker 4-Port USB 3.0
The Anker 4-Port USB 3.0 is a compact 4-port USB data hub with high-speed data transfer and a long enough cable to work in any streamer's workspace. Ideal for those often on the go, as it adds a ton of connectivity whilst taking up the space of a pack of gum!
Look Sharp: The Best Camera Gifts
Awesome gift if:
You notice your streamer is looking a bit fuzzy or unclear on their streams – maybe they're still using their built-in webcam!
The Best Streaming Camera: Sony Alpha a6400
The Sony Alpha a6400 is the heavyweight champion of the world.
It is an advanced APS-C camera with a 24.2 MP Exmor CMOS sensor, internal 4K recording, and the World's fastest autofocus speed at 0.02 sec. Translated into plain English this means it is a dream come true!
Our Choice For A Streaming Camera Under $200: Razer Kiyo
The Sony a6400 carries a hefty price tag, and that's simply not for everyone.
This is where the Razer Kiyo swoops in. It offers a ton more value because it was specifically designed with streamers in mind. It features a powerful, multi-step ring light, and the ability to broadcast at 60 fps. Ideal for professional streaming!
Our Favorite Camera For Streamers Under $150: Logitech C920 Hd Pro
One price point below you can find the Logitech C920 Hd Pro.
Not quite as good as the market-leading Razer, but it's still an excellent piece of tech that streams in excellent quality Full HD 1080p video.
Our Streaming Camera Pick For Less Than $50: Gospace 1080P Webcam
For a fraction of the cost of our favorite market-leading cameras, you can get your hands on a good Full HD Gospace 1080P Webcam. A fantastic deal!
It's also really easy to use, making it a great entry-level gift for any streamer just getting started.
Best Lighting Gifts for Streamers
Best for streamers that:
Go live from low-light locations like a gaming studio
Don't look sharp or natural
Are using simple, DIY solutions for their current lighting
The Best Streaming Lights: Neewer 660
The Neewer 600 is our favorite choice when we need to create a professional lighting environment in a streaming studio.
For a reasonable price, you can secure a set of 3 standing LED video lights with a dimmable bi-color LED panel, an LCD Screen, and a 2.4G Wireless Remote.
Our Favorite Light For Streamers Under $100: Neewer Ring Light Kit 18″
The Neewer Ring Light Kit 18″ is another excellent gift idea for in-studio streamers without space for 3 large standing lights.
This compact light features a powerful 5500K dimmable LED ring light, an adapter for DSLR cameras, a smartphone holder, and an aluminum alloy stand.
Our Pick For A Streaming Light Under $50: AIXPI
An even smaller and cheaper alternative is the AIXPI Ring Light.
At only 10 inches, it won't take up much space on your desk, but it'll still pack incredible lighting power thanks to 120 bulbs!
Top 3 LED Background Lights
Awesome for:
Adding a ton of background color to a studio
Making a stream look more professional, personal, and on-brand
The Best LED Light For A Streaming Studio: Nanoleaf Canvas Starter Kit
If you are looking to create a lighting masterpiece in your stream's background, look no further than the Nanoleaf Canvas Starter Kit.
The Canvas is made up of touch-controllable LED light squares that can be used freely to create any shape or pattern. Whatever you do, it is sure to add flair to your online persona!
Our Favorite Under $100: LIFX Z LED Strip Starter Kit
Like the idea of LED lights, but think that the Nanoleaf Canvas is a bit too much?
Then get your favorite streamer a LIFX Z LED Strip Starter Kit! They'll have a 1m long strip with 8 uniquely addressable zones to create a flood of multicolor light in their stream's background.
Our Favorite Under $50: Smart LED Strip Lights
If you have an even tighter budget, then pick these Smart LED Strip Lights!
They won't be able to create multiple colors on just one strip like the LIFX, but they will add a ton of color to a streamer's background and make their room look really cool.
Chairs Fit For A Streamer
Best suited if a streamer is:
Using a simple chair
Complaining about back pain
The Best Streaming Chair On The Market: RESPAWN OMEGA-Xi
The RESPAWN OMEGA-Xi is a race car style gaming chair that provides both a sense of luxury and ultimate comfort to whoever sits in it.
It even has an extendable footrest and a 155-degree tilt… meaning you'll never stand up aching again!
Our Pick For Less Than $100: Vitesse Gaming Chair
The ergonomically designed Vitesse Gaming Chair is perfect for any streamer that spends the majority of their broadcast sitting down.
Coming in at half of the price of the RESPAWN for well over half the quality, this chair is both extremely comfortable and an excellent deal for bargain hunters.
Streaming Glove Gift Ideas
Recommended when a streamer suffers from:
Sweaty (and slippy) hands
Hand pain or inflammation
The Best Gloves For Streamers: Foamy Lizard
If the streamer in your life suffers from sweaty palms, then you need to give them a pair of Foamy Lizard gaming gloves.
Their exposed fingertip design means you won't need to sacrifice fidelity and comfort in order to improve controller grip. Win, win, win!
The Best Cheap Option: DISUPPO Arthritis Compression Gloves
DISUPPO Arthritis Compression Gloves are the right choice if you are looking for a pair of budget gloves that will help relieve joint and hand pains or alleviate the symptoms of diseases like rheumatoid arthritis.
Best Stream Deck Gifts
Great for serious or professional streamers that:
Want to save time by setting up one-click shortcut buttons for all their favorite actions, animations, and effects.
The Winner: Elgato Stream Deck
The Elgato Stream Deck is hands down the best deck you can buy.
It places 15 customizable LCD keys at your fingertips, so you can control your entire studio with the click of a single button: switch cameras, launch media, tweet, trigger transitions, and much, much more.
The Runner Up: Elgato Stream Deck Mini
The Elgato Stream Deck Mini is almost exactly like its bigger brother, but with one major difference: it only has 6 LCD keys.
This makes a cheaper gift that's great for most amateur streamers. But we'd rather stick to the larger setup if you can afford it, as you'll avoid quickly maxing out on your shortcut keys.
Capture Cards Gift Ideas
An essential for all gamers that use consoles and dual PC setups (one for gaming, one for streaming), but not necessary if they game and stream from a single PC. They're also used to connect a camera to a computer for other types of streaming.
The Best Capture Card For Gamers: Elgato Game Capture 4K60 Pro MK.2
The Elgato Game Capture 4K60 Pro MK.2 is a recording powerhouse for serious gaming streamers.
This capture card takes production quality to a new extreme by supporting 4K resolution, HDR imaging, and working flawlessly with the streamer's favorite tools and platforms.
The Best Price-Value Streaming Option: Elgato Cam Link 4K
The Elgato Cam Link 4K is the perfect compact tool for creating professional visual content.
A streamer can simply link their camera to their computer via this device, and then they're ready to broadcast live without lag thanks to its ultra-low latency technology.
Our Favorite Cheap Streaming Capture Card: LEADNOVO Audio Video Capture Card
Amateur streamers look no further!
If you're looking to start sharing your gameplay or content, this is all you need. The LEADNOVO Audio Video Capture Card is a stylish video recording device that is easy to install and carry, making it ideal for live streams.
Top 3 Green Screens For Streamers
Excellent for a streamer that:
Has an uninspiring or messy background that needs upgrading.
Would benefit from a more interactive stream – like appearing directly over their gameplay!
The Best Green Screen For A Streamer: Elgato Green Screen
The Elgato Green Screen is a rocksteady solution optimized even for the tightest streaming studios.
It sets the stage for truly immersive streaming in a matter of seconds thanks to its simple flip-open case and pneumatic x-frame.
Our Favorite Streaming Green Screen Under $100: Emart Photo Video Studio
The Emart Photo Video Studio is a background kit with great chromakey compatibility, which lets streamers set up whatever virtual background they can think of.
Durability and portability are Emart's priority: an aluminum frame and a machine-washable cotton screen arrive in a neat protective bag that can be used for storage.
Our Budget Choice Under $50: Emart 6 x 9 ft Photography Backdrop
For a lower-cost green screen alternative, Emart 6 x 9 ft Photography Backdrop is the way to go thanks to its seamless cotton fabric screen.
And no need to worry about stains ruining your stream's crease-free background, as you can just toss it in the washing machine and iron it flat to make it good as new.
Summing It All Up: The Best Gifts You Can Give A Streamer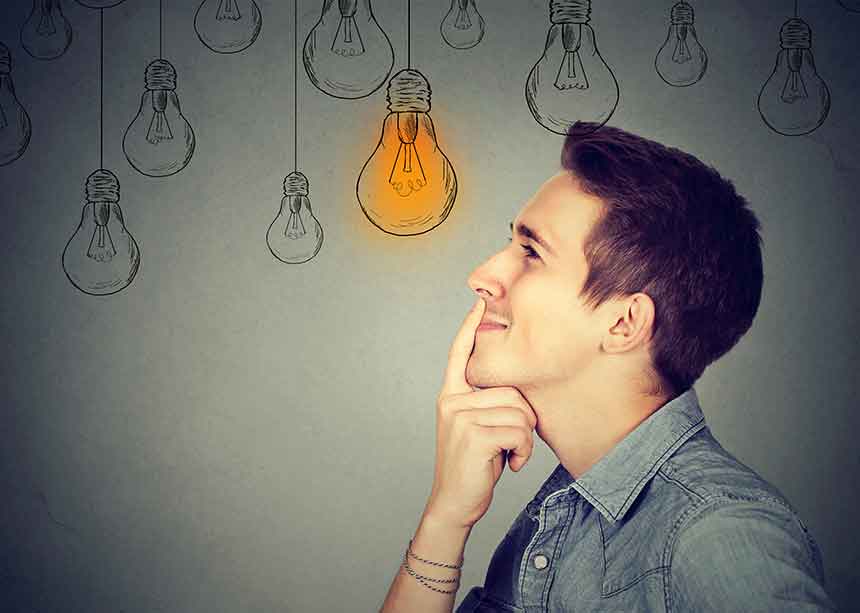 Well, that's it!
You now have all the information you need to pick the perfect gift for the streamer in your life… without getting lost in the confusing jargon and tech specifics of the million and one products streamers use to deliver a fantastic viewing experience.
Don't spend any more time researching, order your favorite product from the 41 options we've just shown you without hesitating!
Whichever gadget you pick is sure to bring a huge smile to your streamer's face 🙂