Quick-Access To the 13 Best Laptops for Streaming👇
If you're anything like me, you probably spend most of your free time gaming. In fact, you likely spend more than your fair share of free time gaming.
And, you've probably thought to yourself, "I should start a streaming channel."
Damn right you should. Your family is always on your case for the countless hours you spend in front of a computer screen.
Why not grow an audience and make a bit of cash out of the deal?
Then, you ask yourself, "Have I got the right gear for a streaming channel?"
Well, you're well on your way if you've already got
An account on a streaming platform like Twitch
A gaming headset with a microphone
Some games to play
Ticked those boxes? Then the next question you'll be asking is, "Which is the best laptop for streaming?"
Let's dive in.
Top Pick Best Laptop For Streaming: MSI GF63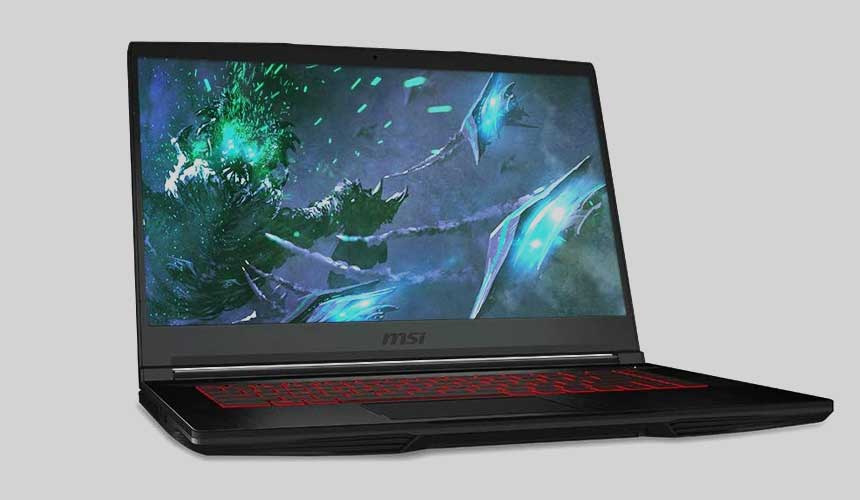 The Best Laptops For Streaming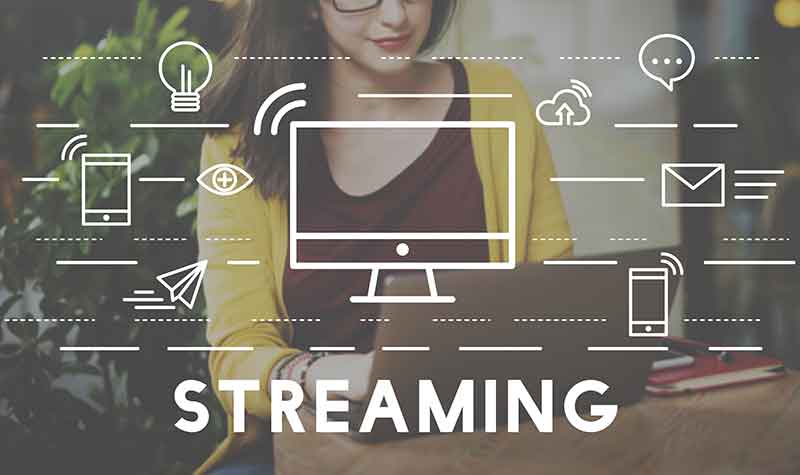 Top Pick Best Laptop For Streaming: MSI GF63
To be honest, God probably is a PC gamer. And we, his characters. Running around on this weird blue sphere blowing each other up. Conspiracy theories aside though, this is a seriously slick piece of machinery.
MSI is probably the biggest name in gaming laptops there is, having won a number of awards including Best Gaming Brand in 2018. It may not be the most creative name, being only one letter away from RSI, which is probably what you'll end up with from gaming all day. But it's the biggest name.
What's so special about the GF63 then?
Compared to its brothers in the GT and GS series, the GF63 offers an affordable entry into MSI's "Thin" range. (F for thin, obviously).
You'll struggle to find another gaming laptop that's this thin and lightweight (4.1 lbs), and offers the incredible specs that the GF63 does.
It wraps a 15.6", Full HD (1920 x 1080) screen in an incredibly thin bezel, and runs its gorgeous graphics off an NVIDIA GeForce GTX1650 [Max-Q] 4G GDDR5 card. The GTX1650 is one of the most widely used graphics cards in the price range, and it certainly delivers the goods.
When I say incredibly thin bezel, I mean incredibly then bezel. 82% thinner than standard, to be exact. Basically, that means you get a 15.6″ laptop in a 14″ frame.
On the storage side of things you're gifted with the NVMe SSD in 512GB guise, a decent bit of storage, but probably not enough if you plan on saving and editing HD video.
That said, you'll be hard-pressed to find a laptop that offers terabytes and terabytes of solid-state storage. If you're simply streaming, you should be sweet.
The MSI GF63 comes loaded with 16GB worth of DDR4, 2400 MHz RAM, though this can be lifted as far as 64GB if you want to get really heavy.
The battery life isn't amazing, but nothing to sniff at either; a reasonable 7 hours. Better than what's on offer from most gaming laptops that come in under the $1000 mark.
The Intel Core i7-9750h does a good job of keeping this laptop humming along nicely, offering 2.6GHz (4.5GHz turbo boost) of performance.
The connectivity is pretty decent too: three USB 3.2 Type A ports, one USB Type C port (doesn't support Thunderbolt 3), as well as Ethernet and HDMI ports.
Plus, the headphone output is separate from the mic input, in case you're planning on using two different units for these jobs.
Overall, the MSI GF63 stacks up pretty damn nicely for a low-profile gaming laptop under a grand!
Key Features Of The MSI GF63
Under $1000
Weight: 4.1 lbs
Reasonable battery life
Red backlit keyboard
Windows 10 included
15.6″ display in a 14″ frame
Can upgrade RAM to 64GB
16GB DDR4 , 2400 MHz RAM
Looks sharp in black with red accents
512GB NVMe solid-state drive, 5400rpm
Intel Core i7-9750h (2.6 – 4.5GHz) processor
15.6" Full HD (1920 x 1080), IPS 60Hz thin Bezel display
NVIDIA GeForce GTX1650 [Max-Q] 4G GDDR5 graphics card
Runner Up: MSI Alpha 15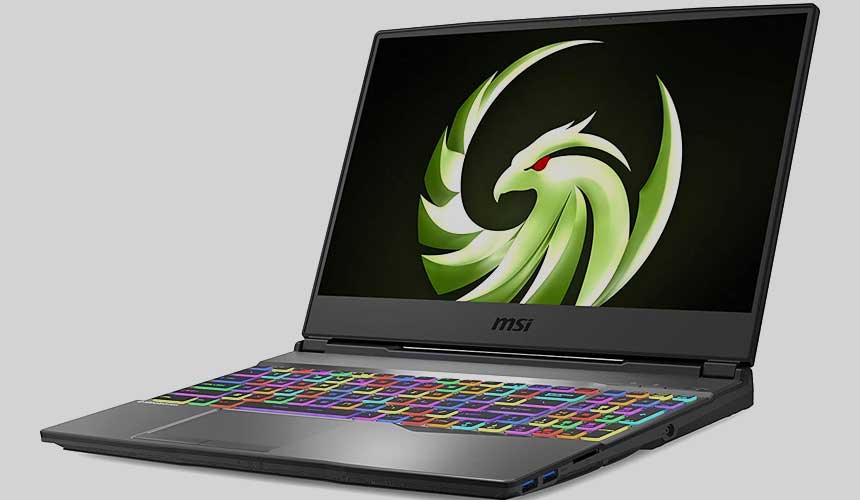 One look at the multi-colored keyboard and aggressive fan vents, and you'll know this baby is fit for gaming, streaming, and hosting late-night dance parties.
In comparison to the GF63, which runs on Intel and NVIDIA units, the Alpha 15 goes balls deep in AMD gear to bring you the world's first 7nm technology-equipped gaming laptop.
NM (nanometers) is the measurement of the tiny transistors the processor is made up of. 7nm was introduced in 2018 as the new and improved, smaller alternative to 10nm chips. The smaller transistors are less power-intensive, meaning they offer better performance.
Breaking out of the tech talk for a second, basically what that means for you is they can fit more transistors in the same sized processor, or drop the size of the CPU, making your laptop perform better and also giving MSI the ability to keep things on the slim side.
Said processor is AMD Ryzen 7-3750H unit which offers 2.3GHz (4.0GHz turbo boost) speeds.
So, not quite as quick as the MSI GF63, but more than enough performance for your streaming needs. It pumps things up on the graphics front though, plugging in another AMD unit, the Radeon RX5500M with 4GB GDDR6 RAM.
For all intents and purposes, the AMD card comes on top when pitted against the GF63s NVIDIA unit. The card in the Alpha 15 is faster in real-life tests, offers better lighting effects, and faster multi rendering. That means your games will run faster, and look better. Win win.
While we're talking looks, the Alpha 15 moves away from the brushed black with red look, and instead opts for a sort of dark grey livery with green accents.
The keyboard offers a programmable RGB LED functionality, that you can alter on a per-key basis. This means you can have different setups for FPS, MMO, and MOBA games.
The solid-state drive and RAM specs are the same as the GF63, so you know you're sorted in that region. All that performance comes at a cost though, and that ultimately means the battery drains pretty quickly on this guy.
Some reviews have noted not even being able to reach 5 hours of battery life.
If you're working from home and plugged in though, this won't be a problem, and you'll have no issue streaming videos all day and night. The touchpad is nice too, and works well with Windows 10 gestures such as two-finger scrolling.
If you need something a bit sharper in the graphics department, the Alpha 15 is a damn good laptop, as long as you can put up with the less than desirable battery life.
Key Features Of The MSI Alpha 15:
Weight: 5lbs
Windows 10
16GB DDR4 RAM
Incredible graphics
Standard connectivity
Below-average battery life
Display: 15.6-inch, 1080p, 144Hz
512GB PCIe NVMe SSD storage
World's first 7nm tech gaming laptop
Per-key programmable RBG backlit keyboard
AMD Ryzen 7-3750H (2.3GHz-4.0GHz) processor
AMD Radeon RX5500M 4GB GDDR6 graphics card
Best Budget: ASUS VivoBook S15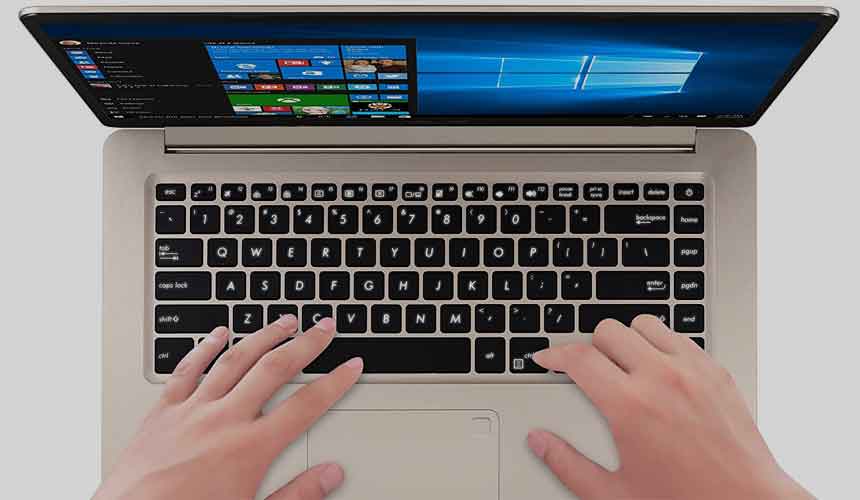 The problem with most gaming laptops is that they look like gaming laptops. They're big and bulky, with aggressive fan ports and multi-colored flashing lights.
It's hard to live that 'covert life' with a laptop like that.
So, if you need something that can survive the 9-5 without identifying you as an after-work game addict, you could do worse than the ASUS VivoBook S. It'll do that without a doubt, and still do a decent job of streaming videos late into the night once the tie is off.
15.6″ Full HD display? Check. High-performance SSD storage? Check (only 256GB though). Multi-port connectivity. How about 3 USB ports (1 USB C, 1 USB 3.0, 1 USB 2.0), SD, HDMI, and a headphone port? Check, check, and check.
So it does what you'd expect in those areas. But… what's the performance like?
The VivoBook S15 runs on the Intel Core i5-8250U processor, which is a 1.8 GHz processor with turbo boost speeds up to 4.0 GHz.
So, compared to the previous two laptops, it's not quite as fast. Being an i5 unit, it misses out on the hyper-threading capabilities of the Intel Core i7 models, which enable them to 'act' as if they have twice as many cores, which results in faster processing abilities.
You'll notice similar sacrifices on the graphics card front too. The VivoBook S15 plugs in an NVIDIA GeForce MX130 for graphics processing duties, with 2GB GDDR5 VRAM.
This is a noticeable performance drop from the graphics cards offered by the MSI laptops we've just discussed. Half the ram, and a much, much slower GPU. It will do a decent job of streaming videos, but there's a reason this one isn't strictly advertised as a gaming laptop.
The plus side is you get more battery life than the MSI units offer, around 7 hours worth. If you can afford to shell out a few hundred more, then the graphics cards in our two best laptops are definitely worth the money. If not, the ASUS VivoBook S15 does a damn fine job on a budget.
Key Features Of The ASUS VivoBook S15:
Weight: 3.3lbs
8GB DDR4 RAM
7 hours of battery life
256GB SSD storage
Not strictly a gaming laptop
15.6″ FHD display (1920 x 1080)
Misses out on an Intel Core i7 processor
Graphics not as good as the two best laptops
NVIDIA GeForce MX130 graphics card with 2GB GDDR5 VRAM
Makes light work of the 9-5, then bring it home for streaming videos
Intel Core i5-8250U Processor 1.8 GHz (Turbo boost up to 4.0 GHz) processor
Best Under $500: Lenovo Ideapad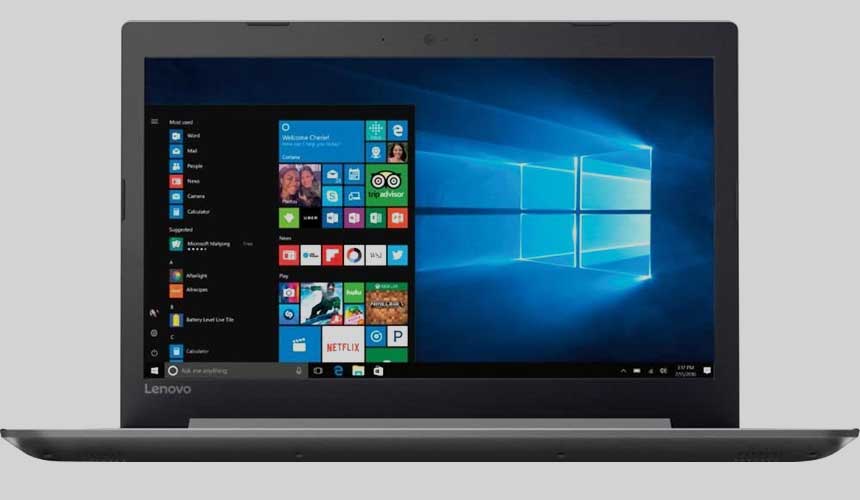 A 15.6″ notebook running Windows 10. Nothing the world hasn't seen before, right? Well, yes, but actually, no. You'll be hard-pressed to find a better laptop for streaming videos and gaming for under $500.
It's a low weight, slim-profile laptop in a sleek platinum grey livery, so it certainly looks the part. It doesn't have backlit keys though, so no fancy lights here. That said, it's called the Ideapad, not the Gamepad, so you get what you're expecting.
Probably the laptop's best feature is its quad-core processor from AMD, an A12-9720P unit with 2.7GHz of processing power. Nothing to sniff. Sure, it's no 8th generation Intel Core i9, but it's a decent processor for the price.
The battery life is average at around 3 hours.
So you won't be streaming videos on this bad boy without a power adaptor. On the hard drive front, you get a 1TB HDD @ 5400rpm. A decent bit of storage, but not overly fast. If you plan on editing any HD video, you might want to consider upgrading to an SSD in the future.
Luckily, the Ideapad's connectivity is excellent, giving you the ability to hook up whatever external drive you need.
So, you could swap out the internal drive for a small SSD to keep costs low, chuck the 1TB HDD in an external case, and plug it into one of the three USB ports (2x USB 3.0, 1x USB Type-C).
You also get the expected HDMI and SD slots, as well as an Ethernet port and, shock horror, a DVD drive.
Don't expect anything ultra-special in the graphics department though. The Lenovo Ideapad gets a relatively basic 1366 X 768 TN panel, which offers lower definition than many of the other laptops mentioned here, which feature a 1920 x 1080 display.
It also has narrower viewing angles compared with an HD IPS display. Still, if you're sitting directly in front of the laptop, you shouldn't encounter any issues.
Overall then, the Lenovo Ideapad ticks all the boxes, but it doesn't really blow any of them out of the water. Except for the price tag box. It smashes through that one like Crash Bandicoot.
Lenovo Ideapad Key Features:
8 Gigs of Ram
1 TB HardDrive
15.6 inch diagonal HD screen
Honorable Mentions
Though these four are what we consider to be the best laptops in their categories, they are far from representing the totality of gaming and streaming laptops. So, to help you make your decision, we've compiled a further 9 laptop options for you.
From HD IPS display machines, to budget Intel Core i5 laptops, to all-out beasts with an 8th generation Intel Core i7 processor, Thunderbolt 3, and more streaming capabilities than you can throw a controller at, there'll be something in here for you.
Dell G3 15
Dell is a widely known name in personal computing, but perhaps not the first brand you reach for when looking for a gaming laptop.
The G3 15 goes right on to shake that up though. Featuring a Full HD IPS display with NVIDIA GeForce GTX 1050 graphics card and a whopping 6GB of GDDR5 video RAM, this laptop is a solid choice for starting a streaming channel.
Processing is taken care of by an 8th generation Intel Core i5-8300H processor, which offers speeds up to 4.0GHz.
This baby sits squarely in the middle of the 8th generation Intel Core i5 range, so you aren't getting some bottom tier processor. This little green unit will keep your laptop running quickly, as will the 256GB SSD drive and the 8GB of DDR4 RAM.
Features of the Dell G3 15:
Sharp black & blue livery
8th gen Intel Core i5 processor
Decent battery life – over 6 hours
Full HD IPS display with the powerful graphics card
Great for day to day use, perfect for streaming and gaming
HP Omen 15
You don't need to take a second look to know this is a serious gaming laptop. With a dark black textured shell, backlit keys, and more flashing red lights than Nevada, this laptop is dead set on streaming.
The Omen 15 is a decent match-up for the Dell G3 15, running the same Intel Core i5 processor, the same graphics card (albeit with 2GB less VRAM), and just as much RAM.
Where the Omen 15 pulls ahead slightly is in its storage offering. This laptop comes with both a 128GB SSD and a 1TB 7,200 RPM hard drive. Presumably, the operating system (Windows 10) and installed programs run off the SSD, with the massive hard drive being dedicated to storage duties.
This is an excellent way to run things, keeping the costs low with a 1TB HDD (1TB solid-state drives aren't cheap), but also benefiting from the speed gains of running the OS from an SSD.
Features of the HP Omen 15:
Reasonably fast processor
Option to upgrade to a 4K display
Twin drives – 1TB HDD + 128GB SSD
All the connectivity you need and expect
Decent graphics card & a 1080p 60Hz screen
Acer Predator Helios 300
With a name like Predator Helios 300, this laptop from Acer couldn't be anything other than a gaming and streaming laptop. It has the looks to back it up too – sharp edges, an aggressive logo, and huge red and black fan vents on the rear.
It does tip over the $1000 mark a little bit, but it's one of the best laptops for streaming there is. With a 7th gen Intel Core i7 processor (turbo boost up to 3.8GHz), it has no issues running the included Windows 10 at speed.
Streaming videos should be a breeze; the Predator Helios 300 has a massive 16 GB of RAM, and a reasonably sized 256GB SSD drive. Plus, if you want to increase your storage size down the track, there is an extra expandable hard drive slot!
Key features of the Acer Predator Helios 300:
Red backlit keyboard
A huge 16 GB of RAM
Dual-drive functionality
15.6″ Full HD (1920 x 1080) widescreen IPS display
NVIDIA GeForce GTX 1060 with 6 GB of dedicated GDDR5 VRAM
Acer Aspire 7
Another entry from the Tawainese laptop powerhouse Acer, this time with a slightly more laid back name. In fact, the Aspire 7 is even branded as a 'casual gaming laptop', whatever that means.
My guess is that it means it's suitable for gaming and streaming, as well your day to day web browsing activities.
The specs seem to support that. Some of the features include a full-HD LED-backlist IPS display, 8GB of RAM, and an NVIDIA GeForce GTX 1050 Ti graphics card.
Depending on settings and how you use it, the Aspire 7 should deliver around 5 hours of battery life. The big draw point for this laptop is the 6-Core processor, and 8th gen Intel Core i7 8750G.
Not a bad little processor for a 'casual' laptop.
Key features of the Acer Aspire 7:
HD display
8GB DDR4 RAM
6-Core processor
Fingerprint reader
Best laptop for casual gaming
Eluktronics MECH-17
They might not be great at spelling, but Eluktronics sure know how to make a gaming and streaming laptop.
Start with the latest 9th gen Intel Core i7 processor (i7-9750H 6-Core), chuck in a massive 16GB of RAM, and top that off with a 512GB solid-state drive, and you've got one quick streaming laptop.
In fact, this is one of the best laptops you can get for gaming and streaming, without spending several thousand dollars.
You won't be left disappointed in the display region either, as the MECH-17 runs a Full-HD LG IPS display, and handles graphics processing duties with an NVIDIA GeForce RTX 2070 Max-Q Gaming Graphics Card with EluktroBoost Technology.
That's a mouthful and half… but you just need to know that it contains a stunning graphics card, and with 8GB GDDR6 video RAM, you shouldn't have any lag issues while you're streaming.
Key features of the Eluktronics MECH-17:
Decent battery
Stunning graphics
9th gen Intel Core i7 processor
RGB backlit keyboard with anti-ghosting tech
Includes 3389 Pixart Sensor RGB Gaming Mouse
HP Spectre x360
Here's something a little different, a laptop you can use for gaming and streaming, and then fold it in half for a 13″ tablet. Versatile for sure.
It might have a smaller screen then everything else we've reviewed so far, but the Spectre X360 has a trick or two up its sleeve. The first: a 10th gen Intel Core i7-1065G7 processor. This is the current generation Intel processor, so you know you're getting the latest tech.
The storage facilities are something a little special too, the new Intel Optane Memory H10. This baby has 512GB of solid-state storage, plus an additional 32GB of Intel's new Optane memory, which is designed to improve your experience with shorter boot times, faster app launches, responsive web browsing, and some of the best laptop gaming there is.
If you need a laptop for your streaming channel that can double as a personal tablet, then the Spectre X360 might just be the best laptop for you.
Key features of the HP Spectre X360
Fingerprint reader
Windows 10 Home
13.3″ touchscreen HD display
10th gen Intel Core i7 processor
512GB SSD + 32GB Intel Optane memory
Acer Nitro 5
Acer is no stranger to gaming, and the Nitro 5 does everything you expect in a gaming and streaming laptop.
Up to 5 hours worth of battery life, a high-def IPS display, and 1 TB hard drive are all standard equipment on the Nitro 5. It's got some pretty decent AMD gear in the graphics and processor departments too.
Key Features of the Acer Nitro 5:
1TB HDD
8GB RAM
Intel Core i5-7300HQ
NVIDIA GeForce GTX 1050 Ti processor
Sharp edges and red-on-black; a true gaming laptop
HP Pavilion Gaming
I mean, it literally has gaming in the name, which is a good sign that this could be one of the best laptops for gaming and streaming under $800. It throws out the standard black and red gaming laptop design in favor of green LEDs, which actually look pretty nice.
The display is decent (an anti-glare WLED backlit unit), but the laptop falls a little short in the processor department (Intel i5), and chooses a 1TB hard disk over the solid-state variety.
Key Features of the HP Pavilion Gaming Laptop:
1TB HDD
Good battery life
Green LED-backlit keyboard
Intel Core i5-8300H processor
Anti-glare WLED backlit screen
ASUS TUF FX505
Last on our list of honorable mentions is a black laptop with red LEDs. Seriously, another one. It's built using a lot of the same stuff as the rest of these black and red beasts too. At least you know it's going to do a good job.
The TUF FX505 is less than an inch thick, weighs just over 5 lbs, and has a 1TB hard drive with 16GB Intel Optane unit. Processing is taken care of by a fairly quick 8th generation Intel Core i5-8300H, which delivers up to 3.9GHz in turbo boost mode.
The HD display is sharp, thanks to the NVIDIA GeForce GTX1050 Ti. Battery performance is on par with many other laptops reviewed here, around four and a half hours.
Key Features of the ASUS TUF FX505:
Gorgeous display
16GB Intel Optane
Black and red livery
8th gen Intel Core i5 processor
Perhaps not the best laptop on the market, but far from the worst
Frequently Asked Questions
Can I Use My Laptop For Streaming?
Can your laptop deal with the rigors of modern gaming and streaming?
That really depends on what kind of laptop you have. There's nothing wrong with streaming from a laptop in itself. Though some desktop purists like to rag on laptop users, at the end of the day they are pretty much the same thing.
Desktop PCs are more likely to have the gear needed for serious gameplay, and that's why they are the pick of the purists.
That said, many modern laptops offer some pretty impressive specs, as you've seen. So, if you've got a modern laptop with a decently fast processor and a solid-state drive, you should be sweet.
You'll also want to consider your own experience too, especially when it comes to graphics. You should really be hunting for something with a Full-HD 1920×1080 IPS display for the best experience.
Your graphics card also has a huge influence on what things look like. If your laptop is a little dated, chances are it doesn't have a card that's capable of really delivering the goods associated with modern gaming. If that's the case, it might be time to look at an upgrade.
What Is A Good Computer For Streaming?
There are a tonne of good options available for streaming. If you stick with one of these brands, you typically can't go wrong.
MSI
Acer
HP
ASUS
Lenovo, etc
If you take a gamble on an unknown brand, you're doing just that, gambling. Here's some really good options.
Are Gaming Laptops Good For Streaming?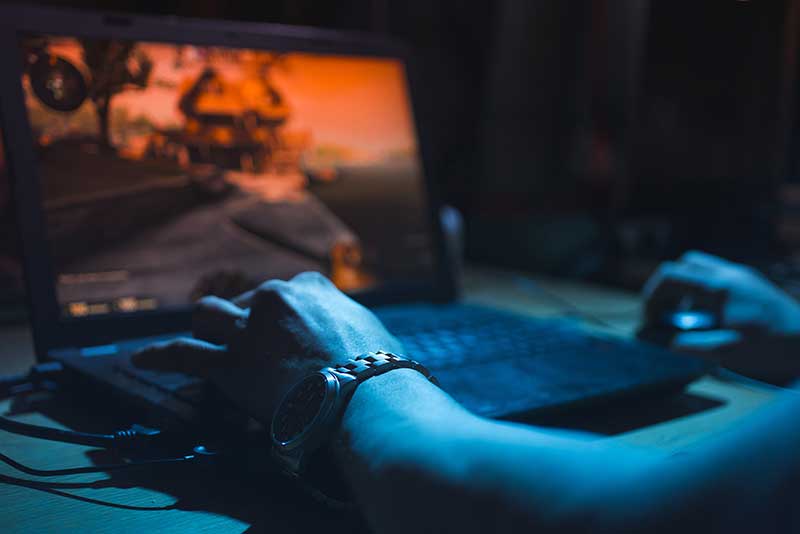 The only real difference between gaming and streaming is that you're putting your display up for everybody to see, and you're doing it live.
So if you've got a good gaming laptop, then you've got a machine that's going to get you 90% of the way, from there it's all about your internet connection.
Most modern laptops have pretty decent WiFi units in them, and a gaming laptop will usually have the best of the best.
Even if the laptop isn't specifically made for streaming, you still need a reliable and stable internet connection for online gaming, so you can trust that the best laptops for gaming are going to be perfect for streaming as well.
Does More RAM Help Streaming?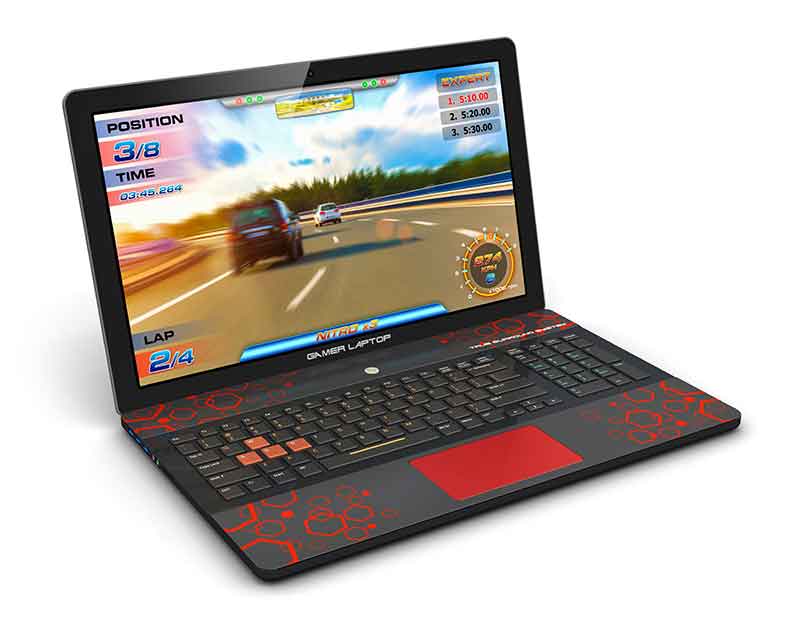 The short answer is yes.
RAM (random access memory) helps your laptop with short-term processing. Your processor only has so many hands, and so it can only carry so many bits of information at once.
When it needs to pick up a new bit of data, it puts one down in the RAM. 8GB of RAM means twice as much space to put things down as 4GB of RAM.
For streaming, you'll need at least 8GB. This should do the trick for most games. However, the quality of streams may start to suffer if you're playing particularly demanding games.
You should also consider future-proofing. Games are only getting more demanding with higher definition graphics and more going on at once. Pretty soon, 16GB will be the minimum amount of RAM you'll need.
The good news is, most laptops give you the ability to upgrade the RAM at a later date. So, you might start with 16GB, and upgrade that later to 32GB or even 64GB.
What Does A Microphone Website Know About Streaming Laptops?
Wow. Didn't expect to be personally attacked like that…
The thing is, audiophiles and gamers are looking for many of the same things in a laptop.
We Want It Big, And We Want It Fast
Get your mind out of the gutter. We're talking about hard drives. Or, preferably, solid-state drives. Though video takes up way more space than audio minute for minute, many recording sessions have hundreds (if not thousands) or audio tracks. That adds up.
We also want to access it pretty quickly, as it's often being played back in real-time.
Green Eggs And RAM
In this somewhat forced Dr. Seuss metaphor, the green eggs are the laptop's processor. Because the chips are often green.
(I told you it was forced.)
The point is, streamers and audio engineers alike are in need of fast, multi-core CPUs, and a generous handful of RAM.
Battery Life Is Life
These days, everything is done on the go. We're editing our latest track on the bus, you're playing Dota in the back of your parents' car on the way to the beach house. Neither of us want to see the little battery icon turn red.
The point is, we both need big, fast hard drives, tonnes of ram, and a decent battery life. Sure, we humble soundies may not be as desperate for a high def graphics card, but Pro Tools sure does look pretty in HD.
So, we've been doing some research in the name of an upgrade or two, and wanted to pass along what we've found…
Conclusion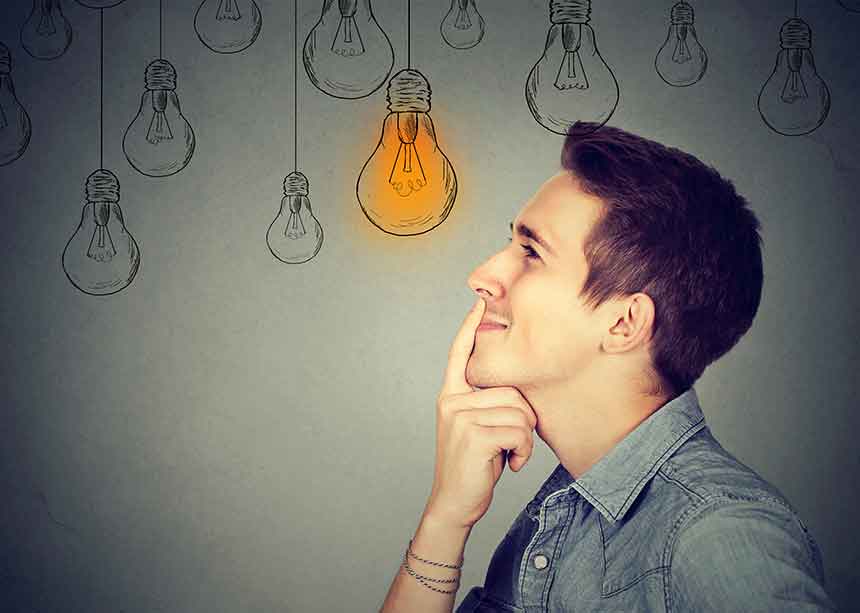 When it comes to gaming and streaming, the best laptop is the laptop that's best for you. As you've probably noticed, many of these laptops offer a lot of the same features: fast performance, beautiful displays, high-quality graphics cards, and tonnes of RAM.
From there, it really comes down to preference. Do you need that 1TB hard drive, or will a 256GB SSD do it for you? Do you need the latest and greatest 10th generation Intel processor, or will a fairly decent AMD CPU do the trick, as long as you have an HD display and luxury graphics processing unit?
Either way, if you go with any of the above, you won't be disappointed.