Quick-Access To The Top 5 Microphones For Discord 👇
Want more info? Our deep dive analysis continues below…
Discord is the modern way to chat with friends… It's the new-school AOL Instant Messenger and it goes way beyond text chat!
Although discord mainly started out for gamers and then quickly adopted by the crypto world… Today, mainstream businesses, software support teams and paid communities around specific teachers or topics all leverage discord because it blends text and chat so well.
But this means you are being judged on the sound of your voice and the quality of your audio by everyone in the discord server… If you have a lot of background noise or you are using your laptop's stock microphone, it's going to be hard for people on the other end of the line to hear you or worse, to hear each other.
This is why having a proper microphone is essential for any Discord user.
For discord, what is best… A microphone or a headset?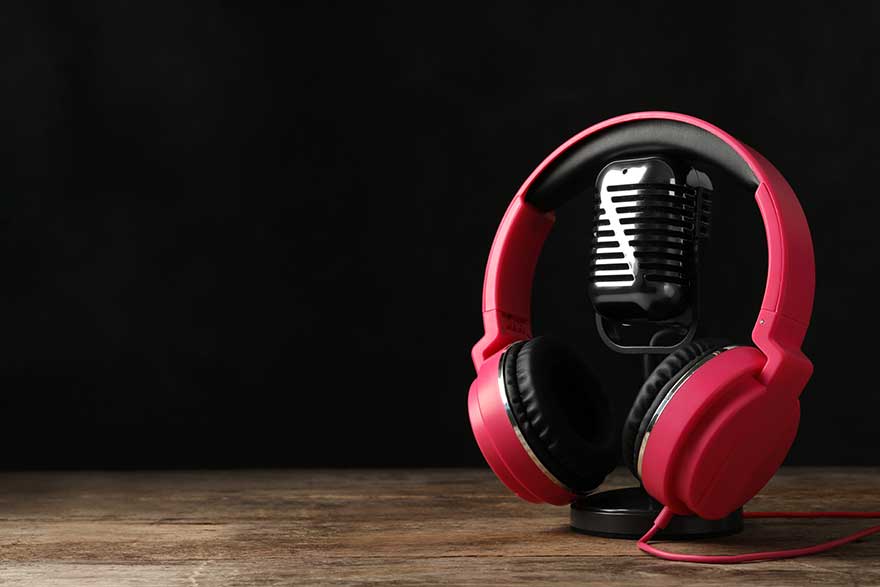 If you have bluetooth headphones you love and they don't have a headphone, you can consider getting a standalone microphone, but most people would be better served by a proper headset.
If you want to use your microphone for pro-level podcasting or for professional vocals on audio… You may want to get a stand alone microphone.
But, I can't stress this enough:
Most people would be best served with a headset and microphone combo for Discord!.
First of all the ease of set up and configuration with a combined headphone and microphone combo is far superior.
You've got one USB cable, plug it in and your computer will automatically pick it up and you are ready to chat.
If you are wanting to use a separate set of headphones and a separate microphone, your computer may very well get confused at the different settings and you will end up having to go inside of your control panel regularly to make sure that the speakers or configure it separately from the microphone.
This is annoying, to say the least and sometimes it can even create conflicts and the computer may not pick up your headphones with microphone is selected.
The other reason that a headset is usually the best option for gamers and Discorders both is what's known as the "Microphone Sweet Spot"
With a standalone microphone if you are to close you will overwhelm the microphone and blow everyone else's eardrums out…
If you are too far away people will not be able to hear you. If you constantly move or turn your head left to right your vocals will go in and out and it will frustrate everyone.
With a headset the microphone is going to be a constant distance from your mouth and you will be in that microphone's sweet spot at all times no matter if you're moving, looking around or whatever…
It is easier to get a consistent sound of high quality with a headset.
What makes a great discord microphone and headset?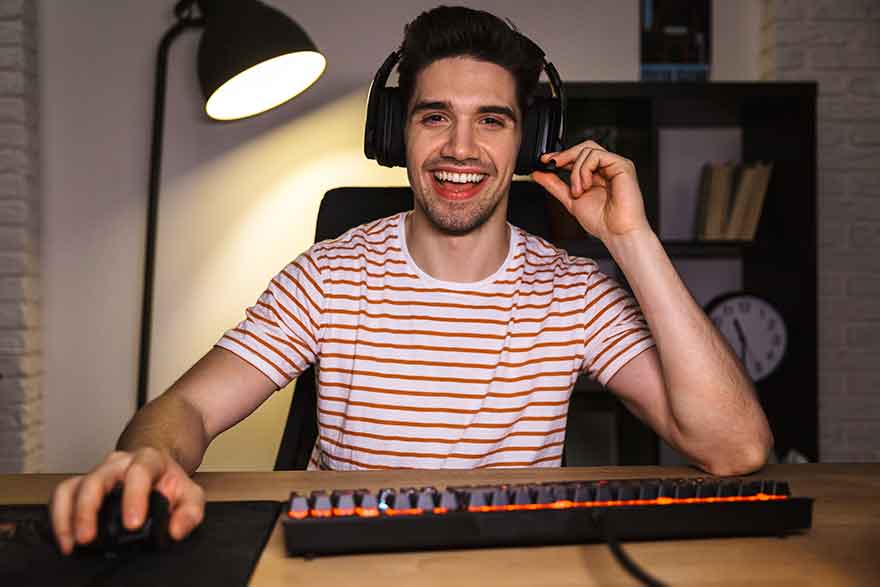 The biggest option you want to look for is one that has a noise cancelling mic that eliminates background noise.
The stock microphone in your laptop is designed to pick up all sounds within a room…
This means it can even pick up a conversation in the kitchen if you are in the living room and this is going to create a poor experience for everyone on the server.
A good discord headset will only pick up sounds within a few inches of the microphone itself. This is why you want a headset that has an actual mic that extends out toward your mouth.
From hours of testing, we recommend avoiding Bluetooth headsets that have a microphone embedded in the ear… They sound terrible as the microphone is too far away from your mouth and there is often a tiny lag in the sound which often leads to people talking over each other on discord.
A Bluetooth headset that has a microphone bar that extends out toward your mouth is acceptable, but I still personally prefer a USB corded option as Bluetooth can sometimes pick up a hissing noise in the background that is not actually coming from the room itself.
You will get the cleanest sound from a USB cable.
Finally, let's talk comfort…
If you have a headset on for hours at a time you need to make sure that it has comfortable over here patting that is light and sits effortlessly on your head.
There is nothing worth than a small headset that inches on your ear or puts pressure on your head making you uncomfortable after an hour or two of wearing.
Luckily, every mic on our list is ergonomically designed and extremely comfortable.
That's enough of the audiophile geekery… Let's get into the top pics!
The Best Microphones For Discord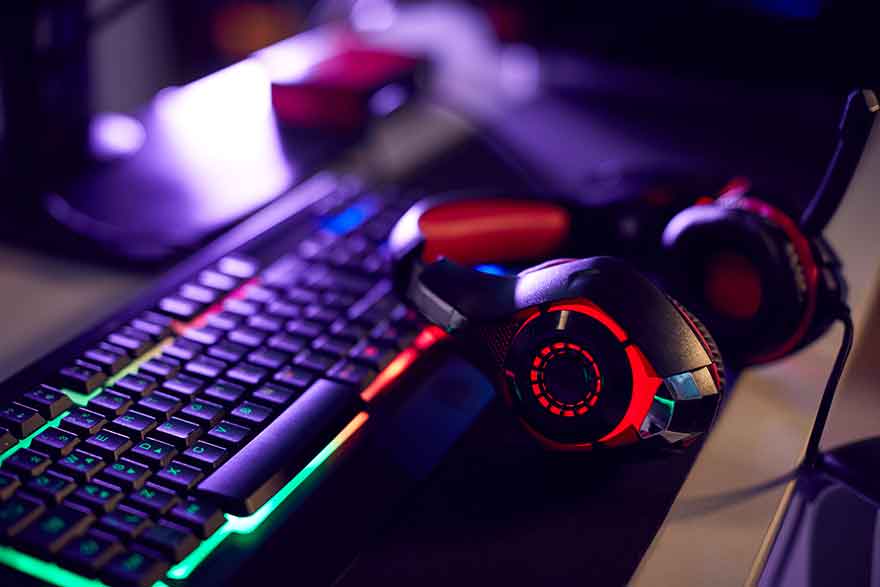 The #1 Best value –
The speakers offer a fantastic sound that will allow you to join in the chat at a lower listening volume while still hearing all of the conversation. The clarity of audio makes it easier on your ears long-term.
Microphone swings out and is completely adjustable so you can set the proper distance to get in the microphone sweet spot so your friends or collaborators on discord will hear you loud and clear without having to project your voice.
It also has a noise cancellation system built-in so your roommates or family at home can go about their business and no one on the discord server will hear.
The one potential negative about this particular headset is the look…
It definitely has a gamer style which many people would love… but if you want to use this same headset for your Zoom calls for work or to stream on Twitch or YouTube you might not want a large and overbearing headset…
Which leads us to #2 on the list below.
The best low profile design
This headset and microphone comes from a company that has a long pedigree in making audio/video devices for computers.
Logitech is a well-respected brand known and loved by gamers and call-center professionals alike.
They pioneered their technology in the early VOIP days and the styling is sleek and simple for those that don't want a bulky headset or something that will appear minimalist on video.
With that said, if you've got a 14-year-old who is all about gaming, this is definitely not the headset for them. They will want the bigger design because that's the style that gamers love.
Edgy gamer design / Futuristic
Since we were just talking about a minimalist look and a low-profile style, it's probably great to show off the number one gamer style as well.
This headset has all of the right tech in the microphone and the speakers… You get noise cancellation, great ergonomics and a wonderful sound…
Where these ones really shine is in the look and styling as they have a very edgy and futuristic design and even incorporate some LED lights into the headsets.
For the hard-core gamers who have built their own gaming rigs that have lights and strobes in the fan…
For those who want LED backlit mechanical keyboards and love rocking their bright and colorful gamer chairs in their specifically designed desk-turned-battlestation…
These are the coolest ones on the list, no doubt.
And they come in a variety of colors to match or contrast your current set up.
Runner up –
Hi quality internals in a well-built frame that is both comfortable and durable.
It doesn't stand out significantly for its design and the quality is on pace with our top pick above, but it doesn't outperform.
It is a fantastic option, but it's not the leader in any of the categories…
Compared to using your laptop's stock speakers or a crappy USB microphone that picks up EVERY sound in the room…
But it is usually a few dollars more expensive than our topic and it really doesn't offer any additional value for the added cost.
That said, you may just like the look of this one better and that's fine.
It's a great headset that would last you a long time.
The Premium Quality Option –
You will undoubtably get a better sound quality with a larger range of frequencies delivered by the speakers.
The microphone is of a higher quality as well offering an overall better sound for you and for your friends on the server…
But the truth is…
Most people will not notice the difference in sound quality.
If you are a complete audio geek and you value incremental improvement even though it increases the cost significantly, we feel you…
I want to hear the basy'est lows and those crisp treble'y highs from my games and music…
It adds to the experience and for me it's worth the extra cost…
But I'm an audio geek and not everyone is.
Best Wireless Headset: SteelSeries Arctis 7
A lossless wireless gaming headset that crushes it on Discord, the Arctis 7 brings dynamic vocal reproduction and incredible sound to your gaming station.
If you're looking for a step up from an intro headset, consider the SteelSeries Arctis 7.
The Arctis 7 will cost upwards of a Benjamin, but this wireless headset offers a lot for gamers and Discord users. The ClearCast microphone is not only certified by Discord, but largely considered one of the best mics in the gaming world today, with its incredible clarity and noise-cancelling capabilities.
SteelSeries Arctis 7 Key Features:
24 hours of battery life for long campaigns
Compatible only with PC, Mac, and Playstation via USB cord
Compatible with Switch and XBox One via 35mm converter
On-ear controls allow you to adjust between chat and game volume, input volume, and mute
Design inspired by athletic gear, with AirWeave earpieces and ski goggle suspension headband
2.4 G audio connection means no lag, no interference, no loss
Includes audio customization options and pre-loaded with Discord, Spotify, and more
Wireless means you're not tied to a keyboard, console, or even a room- share from anywhere
Best Budget Headset:
This isn't the first time the AmazonBasics headset has caught our eye. It's sleek, simple, to the point, and effective… all offered at a budget that even a new gamer can afford.
Again, we understand that everyone starts somewhere, and if you're reading this in anticipation of buying a gift, you might want to be wary of spending a lot on something your intended recipient might not fully enjoy. No problem.
Check out the AmazonBasics Gaming Headset. It's not going to break the bank, but it offers all the best features that you need for Discord and other gaming applications. This headset can be used with any device that includes a 3.5mm jack, including your PC, gaming consoles like Xbox and PS4, and more. It also includes a flexible microphone with volume and mute controls on the cord, for adjustments right next to the keyboard or controller.
AmazonBasics Gaming Headset Key Features:
Soft, breathable earpieces
Noise cancelling
Excellent sound quality for the price
The Best Stand Alone Microphone option
The HyperX Quadcast is an extremely versatile mic that can handle a lot of different scenarios and situations. But it is also unparalleled in the gaming context.
The HyperX Quadcast microphone is a serious sound beast. Literally. It was actually designed with an anti-vibration elastic rope suspension that prevents muffles and bumps from unintentional movement on your end. Now you can share in the action of the game without treating your Discord friends to all the noise you're making in your excitement.
The HyperX also includes a really convenient mute mechanism- you just tap the mic to mute it. An LED indicator helps you figure out mic status as well- if the light is on, so is the sound. If the light is off, you can speak freely… to yourself. The gain control is located on the bottom of the mic unit, allowing you to tap for mute and spin for mic sensitivity in one fluid motion.
Additionally, a knob on the body of the HyperX allows you to switch between the various broadcasting options, including stereo, cardioid, omnidirectional, and bidirectional, giving you the control to create the best sound scenario for vocals, instruments, podcasts, conference calls, streaming, voiceovers, and interviews.
HyperX Quadcast Key Features:
Frequency response of 20Hz – 20kHz
Built in pop filter
Compatible with PC Windows 7 and newer, PlayStation4, Mac, Skype, Mumble, Open Broadcaster Software, and XSplit
Certified by both Discord and TeamSpeak
Audio Settings In Discord
Unlike many gaming apps, Discord has audio controls within the app itself, which will be helpful when putting together your new mic setup. Just head to User Settings, then Voice & Video to check out the input and output sliders. This will become important once you buy your new mic, so keep this in mind for future reference.
The "Let's Check" feature is a mic test feature. When you're testing your new mic, you'll want to click on this and speak. Whatever you say will be repeated back to you so you can adjust the input volume as needed.
Conclusion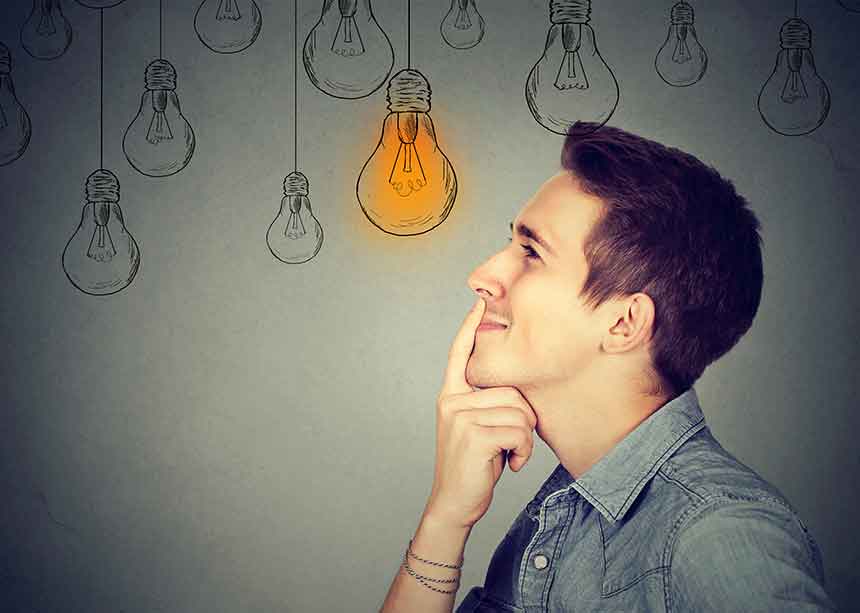 When it comes to choosing a microphone for Discord and other gaming needs, the list can seem pretty exhaustive. There are a lot of features to consider, but these are our top picks for microphones that offer professional level sound without requiring you to drag your games into a sound booth.
From budget buys to get you started, to high-quality set ups that will give you impeccable sound quality over a variety of applications and recording/broadcasting/streaming needs, these microphones represent some of the best on the market today.