Quick-Access To The Best PC Headsets 👇
We have great news for all you gamers, streamers, and content creators out there:
PC Headsets with microphones are now on a whole other level from where they used to be. And after you read this, you're going to know exactly which product is the best PC headset with microphone for your setup.
Whether you're a PC gamer that streams on Twitch, a creative selling content online, or you just want to make sure your teammates can hear you during your next session, audio quality matters.
With the addition of one of the gaming headsets we're talking about today, you will level up in every single way as soon as you plug it in.
With one of the selections below, you will be able to create unbelievable online content, hear positional game cues like never before, and no one will ever miss you trash talking again.
On top of that, if you're a musician, or otherwise like to listen to your mix as you record audio, one of these headsets is perfect for that too.
When you're ready to take your audio game to the next level – whether you're gaming or not – just keep reading.
Detachable Mics vs. All in One Headsets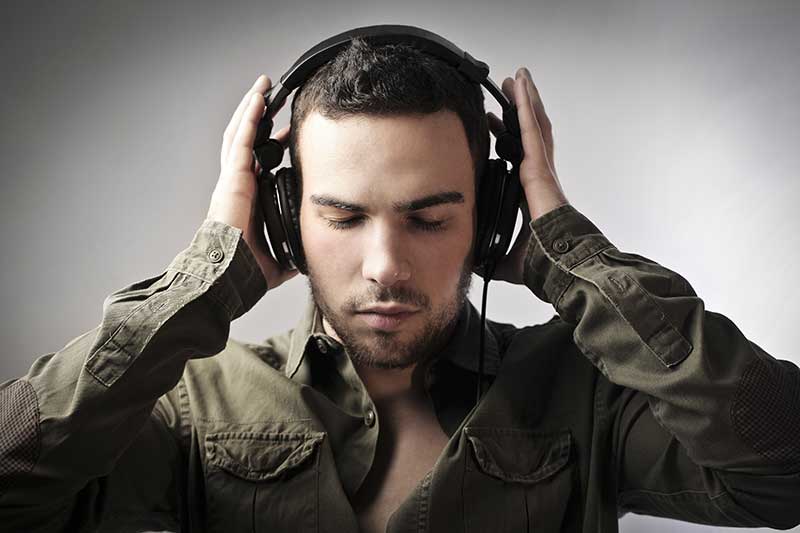 There is one bit of information you should have before you dig in. And it's this — you have options.
If you already have a pair of headphones that you love, it's entirely possible to purchase a detachable mic that will turn them into a headset.
However, there are some drawbacks to that plan, depending on the type of work or gaming that you're doing.
If you're a gamer, regular headphones are not going to give you the same positional game cues that you're going to get from a gaming headset.
For example, with our top selection, you will hear someone approaching you from behind in a game, and the headset even adjusts as you turn your head.
On the other hand, if you're a musician, podcaster, or other creative, a detachable mic might be just the thing for you if you aren't as bothered by missing those in-game sounds.
The Top 9 Best PC Headsets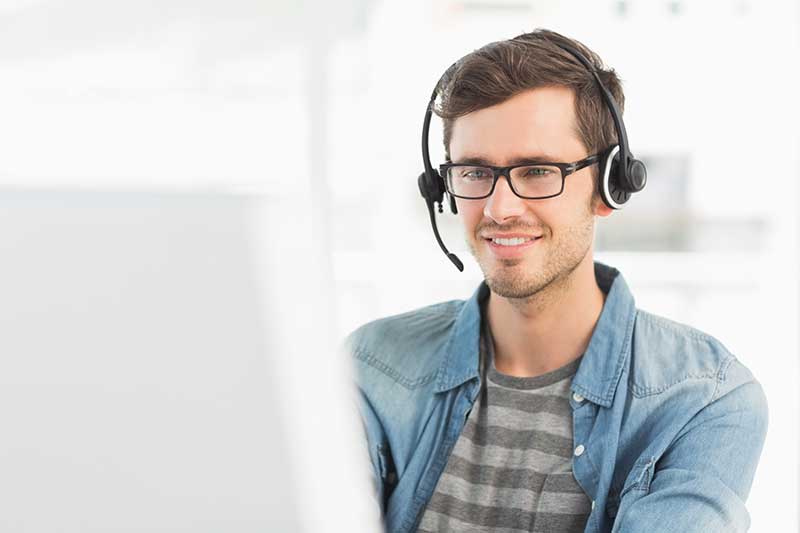 The products below are the Top 9 headsets selected for PC gamers and other creatives. Keep in mind, though, that some of these headsets will also work on other platforms like the Xbox One and PS4.
Our Top Choice: HyperX Cloud Orbit S Gaming Headset
If you're ready to enter into a whole new dimension in gaming, you want to get the top choice — the HyperX Cloud Orbit S.
This headset's $300 price point is up there, but since most players claim it delivers one of the best gaming experiences of their lives, the HyperX Cloud S is worth every penny.
First of all, this gaming headset is pretty universal and will work with all of your consoles, including Xbox One, S4, Nintendo Switch, and your PC.
That is thanks to the multiple included cables — 3.5mm., USB-A, and USB-C. And the bells and whistles that come with this headset are almost beyond compare.
For example, the HyperX Cloud Orbit S comes with Waves NX 3D technology designed to place your ears in the game in the same fashion as VR headsets do for your eyes.
And with 100mm planar magnetic drivers, you are going to hear your game exactly as the developers meant you to.
And that's not all.
The Cloud Orbital S model will track your head as you move it.
Yes, you read that correctly, this headset tracks your head's tiniest movements to keep you in the game in ways you could only imagine before. And when you add in the optimal surround sound features, it takes things to a whole other level.
This headset also comes with a detachable microphone that includes a pop filter.
And the lightweight design, as well as convenient on-board controls, will keep you gaming long into the night (or morning). And to top everything off, the HyperX Cloud is a wireless gaming headset with 20 hours of battery life.
HyperX Cloud Orbit S Key Features:
Three cable options
Up to 20 hours of battery
Head tracking capabilities
Compatible on many devices
Advanced customization options
Wireless capabilities (BlueTooth)
Sound Pressure Level (SPL) >120dB
Waves NX head tracking technology
Frequency response: 10Hz to 50kHz
100mm Audeze planar magnetic drivers
On-board controls for headphones and mic
Memory foam ear cushions for extra comfort
Detachable noise cancellation mic with pop filter
Runner Up: Logitech G Pro X
If you want a clean, professional sound as well as a headset designed to give you those all-important positional game cues, you should get the Logitech G Pro X Gaming Headset.
This product features a microphone that uses Blue Voice technology, and in case you don't know, that's the top of the line.
For a decent price, you can bring home this headset which includes a detachable microphone that features a noise reducer, limiter, and compressor. That way, whether you're recording a podcast or screaming at a noob, you will sound like a pro.
On top of that, the headphones, which include soft memory foam earpads, sport 7.1 surround sound when you're using them on your PC. This feature will place you in the games you play in ways you only dreamed of before.
This headset is not like our top choice insofar as compatibility. So, if you're looking for something to use on your Xbox One, you may want to think about another selection.
If you're rocking a PC or a Mac, though, this product comes with an external USB soundcard as well as access to the G HUB software — both of which you're going to need.
But don't fret because that sound card is awesome.
You see, the sound card includes a 5 band EQ, perfect for making you sound like a pro. And the internal memory on the card will recall your preferred settings and quickly bring them online every time you log on.
Logitech G Pro X Headset Key Features:
Memory foam ear pads
Detachable microphone
External USB sound card
In-line volume and mute controls
Object-based 7.1 surround sound
Frequency response: 20Hz to 20kHz
Pro G 50mm drivers for crystal clear sound
Built to last from premium steel and aluminum
DTS headphones 2.0 designed to optimize in-game positional cues
Real-time voice filters: high pass, noise reduction, limiter, EQ, and more
Best Under $100: Logitech G533
If you're rocking Windows 7 or later, or a Mac, and you're ready to kick some serious butt on your next gaming session, the budget-friendly Logitech G533 might be the headset for you.
You're saving money because you can get this for less than $100, and it even comes with wireless gaming capabilities.
This wireless gaming headset comes packed with features. First of all, you're still getting Pro G drivers that deliver 7.1 surround sound. That way, you're going to hear those in-game sounds perfectly.
Logitech designed this gaming headset to give you the best gaming experience possible, thanks to the ultra-lightweight frame and super-comfortable ear pads.
Which means that matter how long that next gaming session might be, you're good to go.
Since this wireless gaming headset has that feature, you should know you get up to 15 hours of battery life. And the range reaches up to 15 meters — which is nearly 50 feet.
Like the other Logitech model on this list, this headset also comes with G HUB. G HUB is a software program that gives you ultimate control over your sound.
You can use G HUB, for example, to adjust the volume individually for each of the seven audio channels.
That will enable you to amplify specific channels in your mix such as someone coming up from the rear.
Logitech G533 Headset Key Features:
Pro G 40mm drivers
Range: up to 15 meters
Super-comfortable fit and design
A cardioid polar pattern on the mic
DTS 7.1 surround sound (only on PC)
Frequency response: 20Hz to 20kHz
Lossless 2.4G wireless digital connectivity
G HUB for customizations, options, and controls
Up to 15 hours of battery life with rechargeable and replaceable battery
A noise-canceling microphone which mutes automatically when you put it in the up position
Best Under $50: HyperX Cloud Stinger
If you're looking for one of the best gaming headsets you can find for less than $50, but you still want those in-game sounds to be on point, look no further than the HyperX Cloud Stinger.
Made by the same company as the top selection, this is one of the gaming headsets on this list that will work with all your consoles, not just your PC or Mac.
And don't worry, just because the price point is low, that doesn't mean you will have to skimp on sound quality.
You see, the 50mm directional drivers guarantee that you're going to capture great sound. So no matter if you're playing for fun or streaming games in hopes it may earn you money, even at this price point, you're going to get a solid piece of equipment.
And the 90-degree rotating ear cups made from memory foam, on top of the adjustable steel slider on the headphones, will keep you nice and comfortable for hours on end.
Alongside the multi-platform capabilities, this gaming headset's microphone will mute automatically when you lift it. The muting ability along with the on-board volume controls make it super easy to quickly mute or adjust your volume on-the-fly.
According to GamesBeat, both the audio quality and comfort of the HyperX Cloud Stinger are "unmatched" at this price point. If you like music, gaming, and saving money, this is one of the best selections on the list today.
HyperX Cloud Headset Key Features:
Super lightweight design
50mm directional drivers
Electret condenser noise-canceling mic
Sensitivity: -40 dBV (0dB=1V/Pa,1kHz)
A unidirectional polar pattern in the mic
90-degree rotating memory foam ear pads
Frequency range (microphone): 50Hz to 18kHz
Frequency range (headphones): 18Hz to 23kHz
Included: a 3.5mm plug (4-pole) + extension cable including 3.5mm stereo and mic plugs
Best Detachable Mic: Antlion Audio ModMic
If you're into music, love great audio, and you're already in love with a pair of headphones or that VR visor, perhaps you want to get the Antlion Audio ModMic.
Remember, though, if you're a hardcore gamer, those headphones may not give you those cues in your games in the same fashion as other items on this list.
So, unlike the other gaming headsets on this list, this product is just a mic and uses a magnet to stick to a pair of headphones you already have.
And since it connects directly to your headphones, if they are wireless, you will immediately have a wireless gaming headset (though you will still need to plug-in the Modmic, of course).
This is one of the best items on this list for any streamers, podcasters, gamers, musicians, or anyone else that works often with programs like Skype. This mic will work with Mac, Linux, PC, and PS4: anything that has a USB-A type port.
The audio quality on the ModMic is one of the things that makes this item stand out from the crowd. It features two mic modes… an omni-directinal capsule, and a noise-canceling uni-directional.
Unidirectional will give you the noise-cancellation you need for isolation. And omnidirectional will give you a less directional sound.
Antlion Audio ModMic Headset Key Features:
In-line quick mute button
Max SPL: 110dBW
Sensitivity: -38 +- 3db
Wireless universal microphone
Frequency response: 100Hz to 10kHz
Five times faster than traditional BlueTooth
Unidirectional and Omnidirectional polar patterns available
Compatible with PC, Mac, Linux, and Playstation 4 — anything with USB-A connectivity
Best Budget Detachable: V-MODA BoomPro
If you're one of the many people on a tight budget, you can turn your favorite headphones into a gaming headset for less than $40 with the V-MODA BoomPro.
And frankly, whether music, digital content, or gaming is your thing, V-MODA's sound quality is hard to beat.
The BoomPro detachable mic is compatible with many pairs of headphones, as long as they have a 3.5mm input port. This includes the ever-popular V-MODA Crossfade, Beats, Solo, Studio, Mixr, Skullcandy Aviator, and more.
On top of that, this microphone will work with all of your devices, including Xbox One — provided there is a 3.5mm input in the controller. Compatibility also includes other devices such as your PC, Mac, tablet, or phone.
This selection even comes with a special Y adapter in case your PC has two separate mic and speaker inputs.
And there is easy access to your mute and volume controls in-line on the mic's convenient control clip.
This mic comes with a special steel flex arm. That means no matter how you want to position it, or how often you may need to adjust it, you're going to be good to go.
If you're looking for a wireless headset, this might not be the product for you.
However, if you're looking for something affordable with a great sound, made by one of the top manufacturers going at the moment, this is the best item on the list for you today.
V-MODA BoomPro Headset Key Features:
Sensitivity: -58±3dB
Adjustable steel flex arm
Omnidirectional pickup pattern
Super lightweight only 30 grams
Compatible with most brands of headphones
Y adapter in case your PC has separate inputs
In-line volume and mute control on a handy control clip
Compatible with PC, Mac, smartphones, tablets, Xbox One, PS4, and notebooks
Honorable Mentions
Below, there are a few more selections of some of the best gaming headsets that didn't quite make the cut, but not because they aren't awesome. There are even some of the best wireless headsets for both gaming and content creation or streaming on this list.
SteelSeries Arctis Pro
The high-resolution speaker drivers deliver audio at 40,000 Hz — nearly double other gaming headsets on the market.
And if a studio-quality mic is your thing, the Arctis Pro sports a ClearCast bi-directional microphone that delivers crystal clear audio and effectively blocks out background noise.
The SteelSeries Arctis Pro also has a handy ChatMix dial, which allows you to adjust the game's volume between the game and your voice.
SteelSeries Arctis Pro Headset Key Features:
DTS v2.0 surround sound
Battery life up to 12 hours
Lightweight aluminum alloy
40,000 Hz output (nearly double most headsets)
Compatible with PC, Playstation, Xbox One, Nintendo Switch, and Mobile with 3.5mm input
Turtle Beach Recon 200
The Turtle Beach headset is one of the least expensive gaming headsets on the list today, but it's guaranteed to absolutely blow your mind.
And if you're looking for the best wireless headset you can find on a budget, this Turtle Beach device is the one for you.
The Turtle Beach gaming headsets feature powerful amplified audio with a bass boost, so the sound quality is on point.
On top of that, they are surround-sound ready and optimized to deliver Windows Sonic
Turtle Beach Recon 200 Key Features:
Surround sound ready
Amplified for superior sound quality
Microphone mutes when you flip it to the up position
Compatibility: Xbox One, PS4, Nintendo Switch, PC, and mobile
Mic monitoring: adjust the volume of your voice and game on-the-fly with the Turtle Beach headset
Sennheiser PC 360
For one of the best gaming experiences possible for you, check out the Sennheiser PC 360.
Whether games, music, or streaming is your thing, the open back design on this headset will keep your ears as cool and as comfortable as possible while you play.
And you know the audio quality will be on point, thanks to those special Sennheiser-designed transducers.
The attached mic greatly reduces background noise, so your teammates will be able to hear from you. If you want to level up your game and keep your cool at the same time, you want to get this headset.
Sennheiser PC 360 Key Features:
Noise-canceling microphone
Compatible with Mac, PC, and PS4
Includes a PCV 07 Combo Audio Adapter with 3.5mm input
Superior sound quality thanks to the Sennheiser-designed transducers
Open back design to keep things cool and deliver a natural listening experience
Now It's Time To Level Up
When it's time to take your games, music, or digital content work to the next level, you need to get the best wireless headset for the job.
With any of the items on the list we just gave you, you're going to have the best gaming experience possible.
Remember, if you want those positional game cues, going for a headset featuring surround sound is pretty important.
Good luck, great gaming, now go and make some noobs look silly.