Quick-Access To All 7 Top Alternatives To The Shure SM7B 👇
Want more info on the best alternatives? Our deep dive analysis continues below…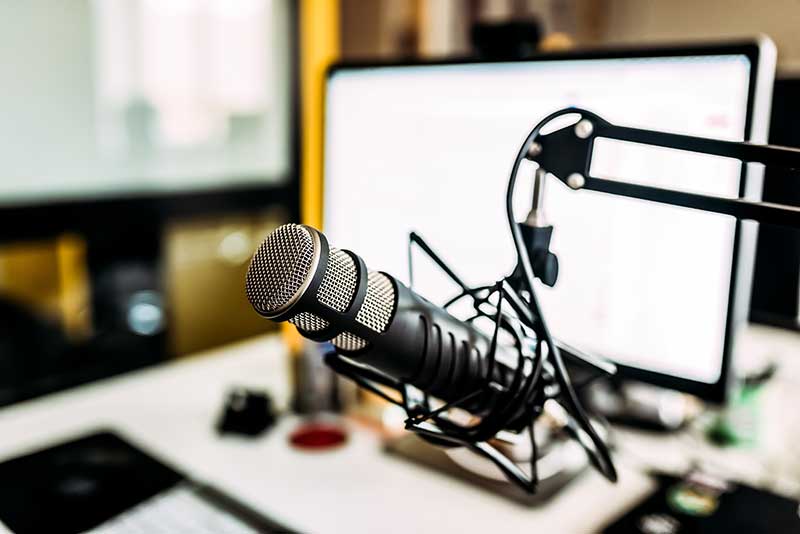 When it comes to the best audio for recording and streaming, the Shure's SM7B is at the top of everyone's list.
That rich sound, the timeless look…
It's easy to see why, when pretty much all the pros (Joe Rogan included) use it.
The mic also has a well documented pedigree in studio recordings, too… Having been used for vocals by artists such as Michael Jackson, John Mayer, and Red Hot Chili Peppers.
But there's a problem.
Not only is it expensive, but you often need to run a pre-amp (like the Cloudlifter) plus an audio interface (like the Focusrite Scarlet) which further drive up the cost an extra $400+…
Which, when you add that to the cost of the SM7b itself ($399) plus the cables and the boom stand…
You are looking at $900 – $1,000 total…
And that's a LOT of money.
Luckily, there are several great alternatives…
What makes the SM7B so good?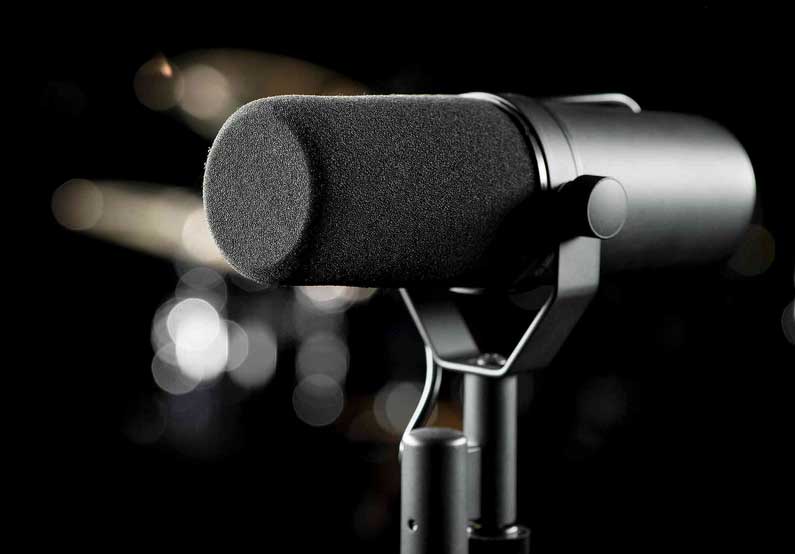 Or, more importantly, what should you be looking for in a suitable alternative?
Firstly, the SM7B has a very wide, and fairly flat, frequency response. This gives it a natural, open, and honest tonal palette. It has some subtle boosts in the upper midrange, which gives the mic its signature clarity.
Aside from its seriously sharp sound, the SM7B is a large-diaphragm dynamic mic, which means it has an excellent bass response, and is fantastic at rejecting unwanted background noise.
Top Pick Shure SM7B Alternative: Electro-Voice RE320
Top Pick Shure SM7B Alternative: Electro-Voice RE320
Electro-Voice has been in the broadcasting game for as long as broadcasting has existed, and their flagship large-diaphragm mic, the RE20, is the main competitor to the SM7B in the pro audio world.
The RE320 is the baby brother to the famed RE20, and sure doesn't pull any punches.
It has a somewhat less flat frequency response than the SM7B, but don't let that concern you. Thanks to an integrated two-voice switch, you can change the mic's sound depending on what you are recording.
The RE320, with the contour switch activated, has a dip in the lower mids and some hefty boosts in the upper mids.
The lower midrange is often where a lot of boominess and muddiness is found, so you can rest assured that the RE320 will take care of this issue for you while adding presence and clarity in the upper mids.
With the voice switch in flat mode, the upper mid boosts are less pronounced, and the lower mids and bass end are practically flat.
The transient response is excellent, making it great for use on high-attack instruments like drums, and its dynamic nature and Variable-D tech makes it a great choice for voice recording.
One thing to bear in mind with this mic is that it doesn't come with a shock mount or windscreen.
Depending on your application, you might be able to get away with the included stand mount, but we'd recommend looking at an external pop filter as well if you're planning on recording vocals, as plosives (p and b sounds), can wreck a recording very easily.
Key Features of the Electro-Voice RE320:
Excellent noise rejection
Large-diaphragm dynamic mic
Stand mount included but no shock mount
No included external pop filter or windscreen
Variable-D tech minimizes off-axis shifts in tone
Dual voicing – select from two frequency response curves
Best Under $250: MXL BCD-1
The MXL BDC-1 looks suspiciously like the RE320 with an integrated swivel mount. That's because it uses a very similar design methodology, which delivers clean voice recordings and minimizes off-axis sound.
The dynamic microphone capsule is internal shock-mounted, and uses an integral pop filter to reduce plosive noises. You still might want to consider an external screen, though, for optimal protection. Luckily, the BCD-1 comes with one.
Being designed specifically for vocal recordings, the BCD-1 delivers a rich and warm tonal palette, thanks to a fairly flat frequency response. It actually has a bit of a rise in the low end, which makes this dynamic microphone a good choice for capturing the low, boomy, radio-DJ voice.
The MXL BCD-1 clearly takes a punt at the famed Shure microphone, notably using a similar integral swivel mount design. This is fantastic for studio recording situations such as in a podcast, or creating content for YouTube.
This is because it allows you to easily position the mic for optimal recording, without having to get up and adjust the microphone stand.
This microphone even comes with a foam-padded carry case, to keep it safe even when not in use.
All in all, this MXL dynamic microphone puts up a good fight against the SM7B. It might sound slightly different, as all microphones do, but with the exception of presence and a low-cut switch, the BCD-1 offers pretty much all of the same features.
Key Features of the MXL BCD-1
High sound quality
Great for studio use
Integral swivel mount
Dynamic broadcast microphone
Internal shock mount and pop filter
Great rejection of unwanted ambient noise
Best Under $100: Rode PodMic
Rode has a number of mics in the broadcast game, from the Procaster, to the Broadcaster, to this little guy, the PodMic.
Don't let the size deter you though, the PodMic definitely plays in the big boy league.
It's a cardioid dynamic mic, just like the SM7B. Dynamic mics are great at combating unwanted ambient noise, and the cardioid polar pattern pretty much ignores any sound coming from the rear.
If you're looking for a mic to take out on the road with you, then the PodMic is a solid option. Its rugged all-metal construction keeps the mic safe from any bumps and knocks, as does the mic's stainless steel mesh grill.
There's an integrated pop filter inside that grill also, which will help to reduce plosive sounds. It uses a similar swing arm design to the SM7B and BCD-1, and Rode also offers a mini tripod stand. That means you mount this baby right there on your desk.
Key Features of the Rode PodMic:
Integral pop screen
All-metal construction
Swingarm boom design
Stainless steel mesh grill
Wide frequency response
Cardioid dynamic microphone
Best Budget: Samson Q2U
The Samson Q2U is something a little different. It might not be considered a direct comparison to the Shure mic, given it doesn't really fit in the box of large diaphragm dynamic mics.
On the surface, this looks more like your typical handheld dynamic mic, but it has a couple of tricks up its sleeve.
While the Q2U can operate as a regular handheld XLR mic (of which it does a fantastic job), the real high point of this microphone is its ability to operate as a USB mic as well.
That means you can plug it directly into your computer and get recording, without the need for an external interface.
Just like the other options we've looked at, this microphone is a cardioid dynamic style mic, and even though it has a smaller capsule than most other SM7B alternatives, this baby still has great bass response.
The best part is that the mic comes with absolutely everything you need to get started. You get one XLR cable, and a USB cable as well, so you have both options. You also get a mic clip and desktop tripod stand, and an external windscreen.
That's pretty much an entire recording studio in one neat little bundle. Plus, the Samson Q2U has a built-in headphone port, so you can monitor your voice recordings on the way in! Amazing.
Key Features of the Samson Q2U:
Plug and play
Operates via USB or XLR
Dedicated headphone monitoring output
Use as a handheld mic or use the desktop stand
One of the best value cardioid dynamic mics around
Included tripod stand, external windscreen, and cables
CheapCheap Shure SM7B Alternative: Behringer Ultravoice XM8500
First things first, the Ultravoice XM8500 looks bloody fantastic for a microphone that comes in just over the $20 mark.
It does more than just look great, though. It sounds fantastic.
It's a cardioid dynamic mic, specifically designed for vocal recordings. The internal shock mount keeps the capsule safe from handling noise, and the two-stage pop filter ensures that plosives are kept to a minimum.
The frequency range is wide, going as far down as 50Hz on the bass end, right up to 15kHz. This gives the mic a very honest and transparent sound, and the mid-frequency presence boost really lets your voice cut through in a mix.
This makes the Ultravoice XM8500 brilliant for both singing as well as voice recordings. It would even be pretty nice on guitar, looking at the specs.
The included carry case and mic clip makes this a grab and go purchase, you'll just need an XLR cable!
Key Features of the Behringer Ultravoice XM8500:
Built-in pop filter
Dangerously cheap
Looks sharp in black
Internal shock mount
Dynamic handheld mic
Cardioid polar pattern
Wide frequency response
Honorable Mentions
Electro-Voice ND96
These microphones offer even better side rejection than cardioid microphones, so this would be a great choice for both stage use and studio recording.
It sounds fantastic too, and even features an integrated presence boost switch.
Key Features of the Electro-Voice ND96:
Built like a tank
Presence boost switch
Super-cardioid dynamic
Internally shock-mounted capsule
Great acoustic control – perfect for stage-use
Rode Procaster
Both microphones are cardioid dynamics, and are specifically designed for broadcasting. That makes them a brilliant choice for content creation and podcasting, as well as recording vocals.
The mic comes with a stand mount, though you might want to get a proper shock mount to really isolate this microphone from acoustic noise.
Key Features of the Rode Procaster
Great on vocals
10-year warranty
Internal pop filter
Dynamic cardioid mic
Low handling and ambient noise
Conclusion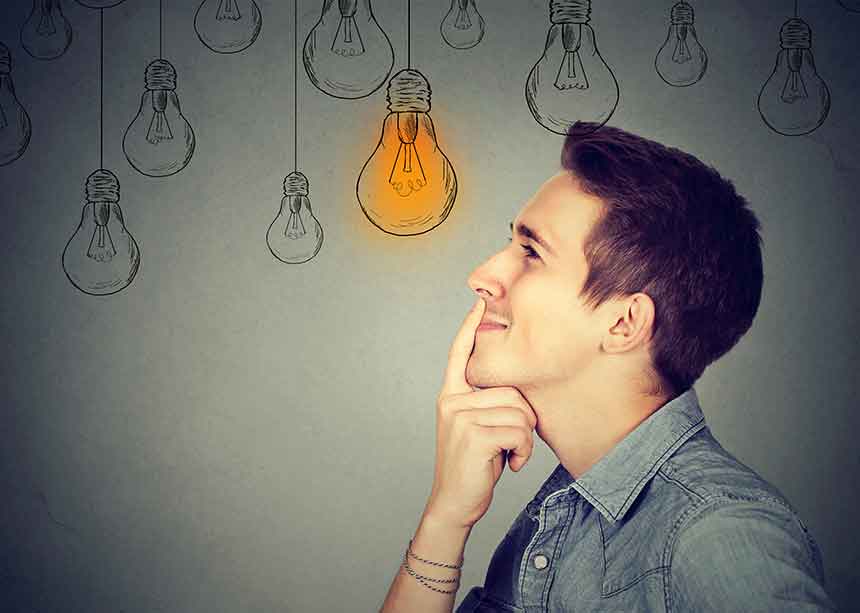 Whether you're a podcaster, YouTuber, content creator, or just keen to record some vocals and instruments in your home studio, there are a number of great alternatives to Shure's famed SM7B.
It really comes down to your budget, but if you can spring for it, we'd highly recommend the Electro-Voice RE320 for its exceptional noise handling, brilliant sound, and wide frequency response.