Quick-Access To The Best Shure SM7B Boom Arm 👇
The SM7B is the go-to mic for podcasters, radio personalities, singers, YouTubers and more all around the world and when you hear it, it's not hard to understand why.
However it's a heavy mic, so you need the best boom arm for the SM7B on the market.
Let's dive in.
Best Shure SM7B Booms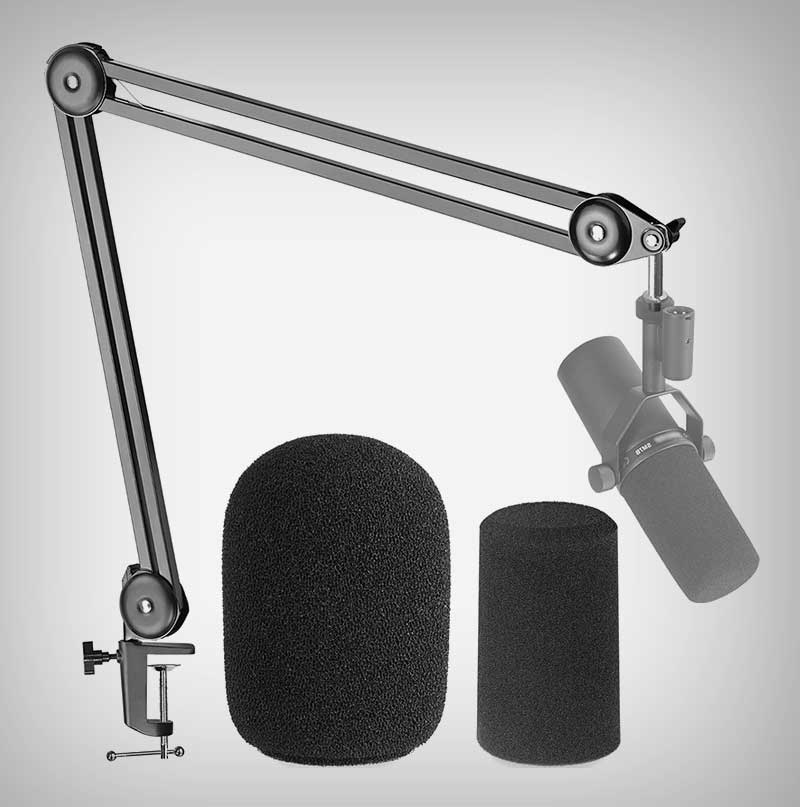 Best Shure SM7B Boom Arm for the Money: Rode PSA1

If you're setting up your first podcast or voice over studio but you don't have a huge budget to buy a boom arm, then you should check out the Rode PSA1.
This is the best Shure SM7B boom arm you can buy for the money. It comes in under 100 bucks, but it comes with the Rode stamp of authority. If you see a name like Rode attached to a product, you know it'll be made to last.
There are only so many features you can expect a boom arm to offer, but all things considered, the Rode PSA1 does offer a lot.
It can be rotated 360 degrees from it's clamp point, which is very useful for positioning the mic perfectly. You won't be limited in any way.
The clamp itself is perfect for any desk and you don't need to drill any holes! Just tighten the clamp and you're ready to go.It even comes with two clamp sizes, 55mm and 70mm to suit any desk size.
The boom arm is extendable to 32.5" long and 33" tall which gives you great reach for your microphone placement.
Rode have even thought about cable management with the PSA1. The boom arm has attracted velcro ties so you can make sure your cable runs are neat and tidy along the arm of the boom.
Key Features of the Rode PSA1
Holds up to 4.4lbs
360 degree rotation
Velcro ties for tidy cables
The Best Shure SM7B Boom Arm: K&M 23860

If you're looking for the best boom arm for your Shure SM7B that won't let you down then look no further.
The K&M 23860 is the best boom arm for anyone who is using the SM7B because it's so adaptable and flexible. This 37", solid steel boom arm has internal cable management (No more messy cables!) and fits easily to your studio desk with its desk clamp.
The SM7B isn't the lightest microphone around, but this boom arm can handle a max load of 3.2 pounds so you won't have to worry about the mic pulling it down.
The boom arm itself has a 37" reach which is ideal for extending it over a large desk area. It also rotates from the clamp so if you need to pass the mic around, this is easy to do.
Possibly the coolest feature is the internal cable management. No more messy trailing cables in your studio.
The XLR cable to connect your mic to the mixer will simply run along the inside of the K&M 23860 boom arm tube.
Key Features of the K&M 23860
Holds 3.2lb weight
Internal cable management
Fits most desks with no modification
Best Cheap Shure SM7B Boom Arm: Knox Microphone Studio Stand

The Knox Microphone studio stand is the best cheap boom arm for the Shure SM7B because it's incredibly durable, made from high grade steel and has internal springs, so it looks like it cost a lot more than the affordable 50ish dollar price tag.
Don't let the price fool you. It still performs to a high level.
Need something extendable? Gotcha. The Knox boom arm has a 30" range along with it's full 360 degree rotation range.
The desk clamp mount also means you won't need to test your DIY skills to use this. It simply clamps on in seconds and can be taken down just as quickly.
The end of the boom arm has a ⅝" thread adapter which means, along with your SM7B, you can also use your other favourite studio microphones for recording and content creation.
This boom arm can hold up to 5 pounds of weight this affordable boom arm can hold is is pretty astonishing for a mic stand. Whatever microphone you choose to mount on this stand, it can handle. No need to worry about the boom arm drooping.
The Knox Microphone studio stand is so affordable that it's great for anyone who might be just starting out, or even pros looking for a backup good quality boom arm.
Key Features of the Knox Microphone Studio Stand
Holds up to 5lbs
⅝" thread for using with any mic
Perfect for podcasting beginners
Conclusion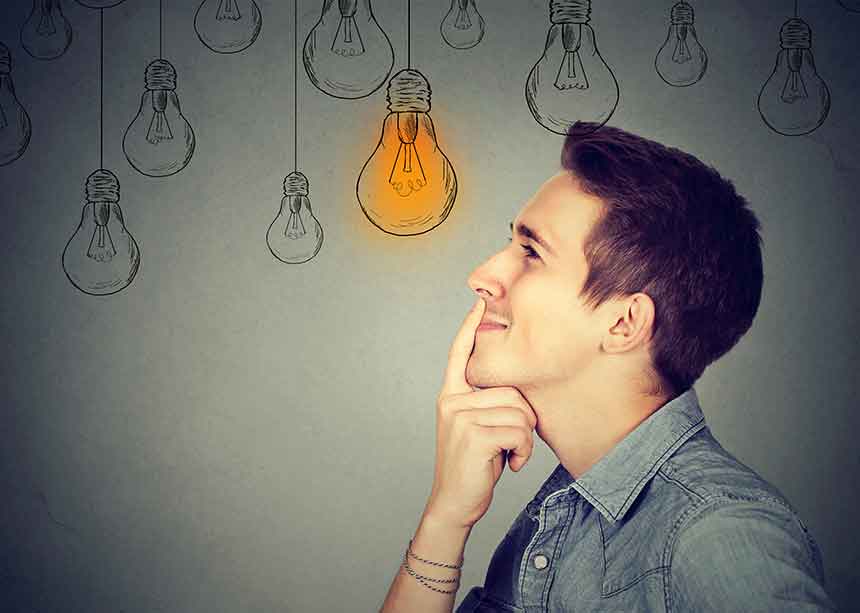 Whatever your mic, and your needs, there is a boom arm here to suit. From the high end to the budget friendly, these boom arms will cover what you need.
When buying a boom arm, it's very useful to get one that has a simple clamp system. This means if you're setting up at home, or in a rented space, you don't need to modify any furniture.
Now that you've checked these out, you should have a clear picture in your mind about what you need from a boom, so now it's time to take your SM7B, get a killer boom arm and make something special.