Quick-Access To the 15 Best Small Diaphragm Condenser Microphones for 2021👇
If you're searching for the perfect microphone that sounds great and acts as an all-rounder, you might want to consider one of these awesome small diaphragm condenser microphones.
Small diaphragm condenser microphones are often considered superior to their large diaphragm condenser siblings due to their excellent transient response and their ability to capture more detail in the high frequencies of your sound source.
The fast transient response makes them great for recording vocals, amplifiers or drums, capturing the attack of the sound much better and offering more consistent pickup patterns.
You need to check out these mics and give yourself the transient response you deserve.
Let's get to it!
Best Small Diaphragm Condenser Microphone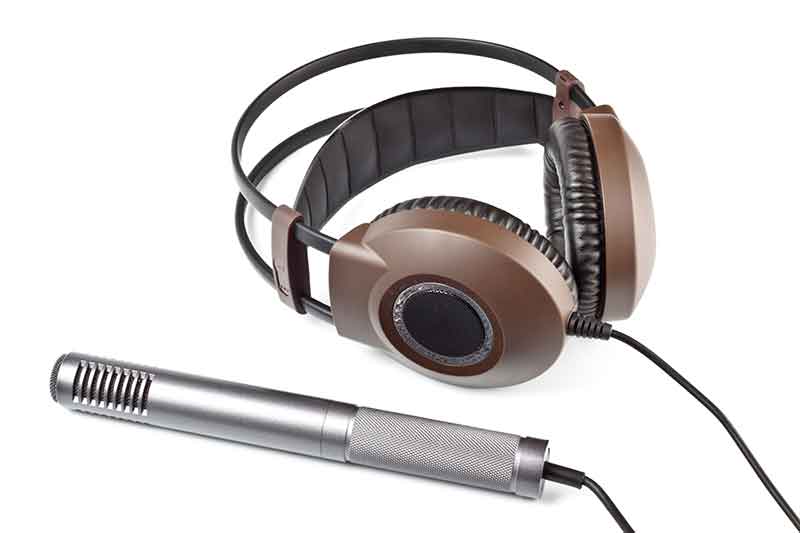 Best Small Diaphragm Condenser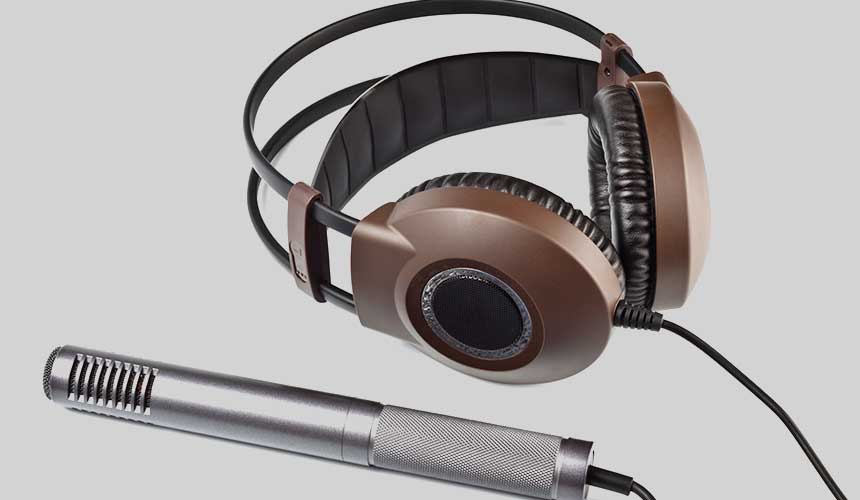 Best Small Diaphragm Condenser: Neumann KM 184
The Neumann KM 184 is without a doubt the best small diaphragm condensers on the market. It offers superior sound capture, living up to the Neumann reputation. Due to it's subtle 9kHz boost it works great on drum overheads, capturing intimate sounding vocals with lots of high end presence which additionally translates well on acoustic instruments if you want a little extra brightness at the top end.
The KM 184 also has a speedy transient response which gives you super punchy sounding recordings.
It's not hard to see why producers keep reaching for Neumann mics time and time again.
It runs off a cardioid polar pattern which is excellent for rejecting unwanted background noise.
The KM 184 does not have it's own transformer like some of the large diaphragm condenser mics in the Neumann family, which makes it great for saving space. It does however require phantom power which most USB interfaces and mixing desks should be able to provide.
It also stacks up well against loud sound sources with a maximum SPL handling of an ear splitting 138dB.
Key Features of the Neumann KM 184
Speedy transient response
Excellent rear noise rejection
Works with both balanced and unbalanced inputs.
Runner Up Small Diaphragm Condenser: Shure SM81
As you'd expect from Shure, the SM81 is a microphone that is designed to not only sound great, but to be insanely durable. From home recording to stage use, this microphone is ready to work hard.
Often described as the industry standard for microphones, it's not hard to see why.
The SM81 runs best off 48v phantom power but it will actually run off a reduced supply from 11v up so it may work with some passive mixers, however most modern mixing desks and interfaces will be able to provide full power to the mic.
In the reduced mode it will operate with lower headroom and won't be as sensitive to certain nuances.
The Shure SM81 has a huge frequency response from a low 20Hz right up to 20kHz, this mic is a great addition for recording studios to have in their mic arsenal.
Key Features of the Shure SM81
Rugged construction
Wide frequency response
It will run off 11v when full 48v phantom power isn't available.
Best Budget Small Diaphragm Condenser: sE Electronics sE8
sE Electronics sE8
Who said killer mics have to cost huge figures? The sE Electronics sE8 is a great studio or live performance mic for anyone looking for a great sounding small diaphragm condenser on a budget.
Buy Now on Amazon
We earn a commission if you click this link and make a purchase at no additional cost to you.

Great sounding microphones don't always have to come with a great big price tag. The sE Electronics sE8 is the best budget small diaphragm condenser mic around for a few reasons.
The sound is one reason. It's super quiet with a very balanced sound. It doesn't have too much of the lows or the highs, it's just right. This is great news for recording use, it means that it accurately represents the sound source. No more second guessing your tone in post production.
It works exceptionally well on hi-hats and overheads for drummers, both in the studio and for live performances. The balanced response tames any unwanted high frequencies gently.
If there is anything we have learnt from sE Electronics it's that budget doesn't always need to dictate quality. The sE8 is testament to that statement.
The sE8 works well on both quiet and loud sound sources, but when things get a bit too loud you can engage the -10dB or -20dB pad.
Key Features of the sE Electronics sE8
Two levels of attenuation

Very low self noise with high headroom

Perfectly balanced, hand made mic capsules
Best Cheap Small Diaphragm Condenser: Avantone Pro CK-1
For the recording enthusiast looking for a great microphone on a budget, this Avantone Pro CK-1 is a sure fire winner. It's the best cheap small diaphragm condenser out there today.
Considering it's a small mic, it can still handle extreme lows of 25Hz and a maximum SPL of 138dB.
It has a vintage vibe and comes in a really great looking wooden display box along with a mic shock mount.
The FET circuitry ensures the mic sounds as good as it looks. Delivering real analogue warmth that you'd expect from a high end studio mic, but at a cost that leaves it open for anyone to get their hands on.
Not only do you get a great, small profile microphone but you also get a little change from $150!
The Pro CK-1 is particularly suited to acoustic based instruments such as piano, drums or acoustic guitar but it will also deliver a great, warm tone on vocal tracks or guitar amps.
Key Features of the Avantone Pro CK-1
Classy vintage looks
Perfect for piano and drums.
FET circuitry gives you classic studio sound
Best Small Diaphragm Condenser Pair: Shure KSM 141
Why settle for one mic when you can have a pair of mics. If you need the best pair of small diaphragm condensers for your studio rig, then the best ones are the Shure KSM 141. This pair of matched mics are perfect for overhead mics or using as a stereo pair.
Included in the pack you also get a pair of windshields which is useful if you decide to use them outdoor or you try them for vocal recording.
The KSM 141 mics have a very consistent cardioid pattern which makes them very easy to use. It means you always get consistent results and you can always expect the pair to produce the same results.
Shure have created the diaphragm from a 2.5 micron (That's SUPER thin!), 24 karat Gold, Mylar material. This allows the microphone to have incredible fast transient response without any delay or slow transients creeping in.
Key Features of the Shure KSM 141
3 position pad switch
Superior transient capture
Switchable low frequency filter
Best Affordable Small Diaphragm Condenser Pair: Rode M5-MP
If you're kitting out your studio for the first time, or your looking for a killer pair of mics then you might love the Rode M5-MP. These are the best affordable small diaphragm condenser microphones for the job. They are incredibly affordable and incredibly good.
Each one is only 1/2inch wide but they offer a cardioid style capture and a full frequency response.
Rode match each pair of M5-MP small diaphragm condenser mics to ensure that they have no more than 1dB of variation between them. This is great news because it means you don't have to compensate for one being louder than the other. You can expect this matched pair to deliver consistent results each time.
You also get windshields for each microphone as well as their own heavy duty stand mounts.
Key Features of the Rode M5-MP
Low self noise
Sleek matte black finish
Matched to within 1dB of sensitivity
Best Small Diaphragm Condenser for Acoustic Guitar: Neumann KM 184
Acoustic guitar is an instrument that demands to be recorded in the best way possible. To capture your acoustic instruments in the best way you need the best small diaphragm condenser mic for the job.
The Neumann KM 184 will give you that timeless large diaphragm Neumann, studio grade tone that you've come to expect from them. Neumann mics have appeared on countless huge records, now it's time for them to appear on yours.
The KM 184 has a very even frequency response across its entire range, except for a small lift at 9kHz. This lift is very pleasing for acoustic guitars as it will add a sense of presence and "air" to your recordings.
The KM 184 does not come with its own power supply, so you will need to power this condenser via phantom power instead.
The KM 184 can handle a lot of sound pressure levels. In fact, it's rated to handle a sound pressure level of 138dB. This means your acoustic will be recorded in all its dynamic range.
Key Features of the Neumann KM 184
Incredibly low self noise
Runs of 48v phantom power
Frequency rise at 9kHz gives recordings an airy tone
Best Cheap Small Diaphragm Condenser for Acoustic Guitar: AKG Perception 170
The AKG Perception 170 is the best cheap small diaphragm microphone for acoustic guitar because of it's huge range of headroom and frequency response that's very suitable for acoustic guitar.
This affordable mic has a slight decrease between 3khz and 6khz and brings on an accentuating rise on the high frequencies, between 7k and 19k, with a peak on the 10khz. This will reproduce the harmonics of the guitar without being too harsh.
The AKG can handle a maximum sound pressure level of 155dB, which when you consider the average volume of an acoustic guitar, is pretty astonishing. This means you'll have crisp, clear audio with no distortion.
If things do get too loud, you can engage the -20 db pad switch on the side of the perception to attenuate the input signal.
The AKG Perception 170 is also rugged and ready in it's all-metal body. It would stand up to life in the studio or life on stage without any concerns for its durability.
Key Features of the AKG Perception
All metal body for durability
155dB max sound pressure
20Hz up to 20kHz Frequency range
Best Small Diaphragm Condenser Mics for Orchestra: Audio-Technica AT5045
Recording an orchestra is a tricky business. If you're going to attempt this, you'll need some rock solid mics that are up to the job.
There's only one choice for this. Well.. two if you consider that they come as a matched pair. The Audio-Technica AT5045 are without a doubt, the best small diaphragm mics for orchestral recording.
The unique thing about these mics is that the diaphragm is rectangular which offers enhanced transients with a very open natural sound.
Key Features of the Audio-Technical AT5045
Comes as a matched pair
Enhanced transient response
Captures an open and natural sound
Best Small Diaphragm Condenser for Overheads: Neumann KM 184
A good drum sound can make or break a recording. How many times have you ever listened to a track and wished the drums just sounded that little bit punchier?
If you really want your drum tracks to shine, good overhead mics are essential to capture a wide image of the kit and the space around it. The best small diaphragm for this job is the Neumann KM 184.
Neumann have a reputation as leaders in the microphone world. The KM 184 gives you that classic Neumann sound without costing 5 figures.
Key Features of the Neumann KM 184
Cardioid polar pattern
Classic Neumann mic tone
Runs off 48v phantom power.
Best Small Diaphragm Condenser for Snare: Shure KSM137
Many producers instantly reach for the classic dynamic mics when recording a snare drum, but a small diaphragm condenser can also offer a lot of positives.
The best one for this particular application is definitely the Shure KSM137.
The main reason is that it has an incredible transient response thanks to the super thin 24 karat gold Mylar diaphragm. This thin diaphragm reacts fast to transients, especially drum transients, to give you a punchy, fast attack.
Key Features of the Shure KSM137
It can handle high SPLs
A very transparent microphone
Unparalleled transient response.
Best Small Diaphragm Condenser for Vocals: Telefunken ELA M 260
A small diaphragm condenser is not always the first choice for vocal recording, but maybe it's time to rethink that. Particularly the Telefunken ELA M 260.
The Telefunken ELA M 260 could just be the best condenser for vocal recording. The valve loaded power supply offers incredible sonic depth and warmth and it comes with three different interchangeable mic capsules so you can find the perfect tone for the job.
Many studio producers often go straight for the large diaphragm condenser mics in an attempt to capture a full range of frequencies from the vocalist.
Key Features of the Telefunken ELA M 260
Fantastic sonics and depth.
Three interchangeable capsules
Sounds like all your favourite vintage microphones.
Best Pencil Condensers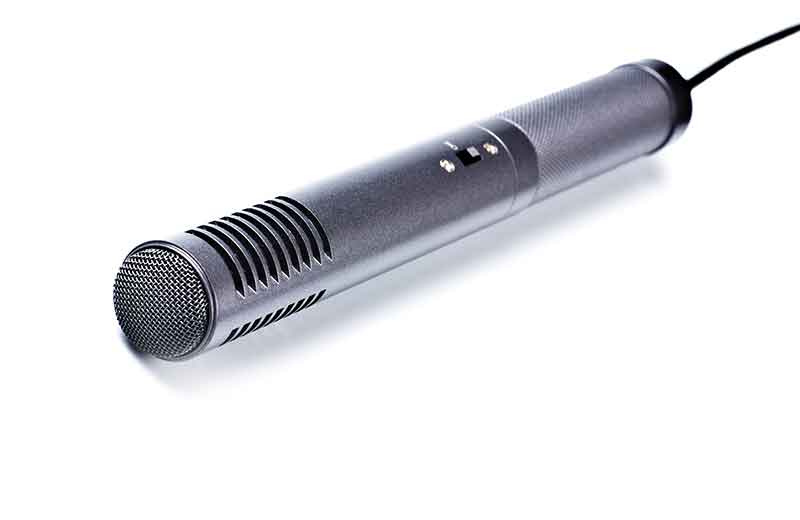 Best Pencil Condenser: Neumann KM 184
Pencil condenser mics are great space savers and are full of vintage vibe. They always look great in studio or stage use, and this Neumann KM 184 pencil style microphone sounds just as good as it looks.
This is the best pencil condenser out there. It's compact and it delivers that classic Neumann microphone sound in a price point that wont' scare off even home recording and home studio users.
This type of pencil condenser is great for using live, it runs off a 48v phantom power source so it doesn't need it's own transformer to power it. Perfect for running off a mixing desk with no cable clutter.
Key Features of the Neumann KM 184
Runs off phantom power
Classic Neumann microphone sound
Great for close micing stringed instruments
Best Cheap Pencil Condenser: Avantone Pro-CK
The Avantone Pro CK-1 is a small diaphragm condenser microphone that also fits into the pencil condenser category. For anyone who needs a versatile and great sounding pencil mic, the Pro-CK is the best cheap pencil condenser on the market.
It's small enough to take anywhere with you and sits in a price point that makes it almost too good not to get hold of.
You get a wide frequency range, switchable pad settings and high spl handling in a microphone that costs a fraction of what it should.
Key Features of the Avantone Pro-CK
High frequency range
Sits in a great price point
Small size, perfect for travelling
Best Rode Pencil Mic: Rode M5-MP
Rode make some incredible microphones, but the best Rode pencil microphone is definitely the Rode M5-MP. Firstly, is comes as a matched pair, so it's great for room mics or overhead mics. But also, you get that fantastic Rode quality that you expect, but in such a reasonable price point.
These mics have a great warmth and depth along with a crystal clear high end, making them a fantastic addition to any collection.
Best Neumann Pencil Mic: Neumann KM 184
If you're a fan of microphones then you'll probably have experienced the desire to own a Neumann at some point. Neumann mics are known for their exceptional quality and sound, but they're not the cheapest microphones out there.
The Neumann KM 184 will allow you to get that amazing Neumann tone in a more budget friendly pencil microphone, this is definitely the best pencil style offering in their repertoire.
Best Shure Pencil Mic: Shure SM81
When you think of Shure, you think of the industry standard. You think of robust, road ready mics that can stand up to anything. But, what about their pencil condensers?
Check out the Shure SM81. This is the best condenser pencil style mic in the Shure range. It has a really great retro charm but it's a road ready workhorse. It really has to be heard to be believed.
Best Sennheiser Pencil Mic: Sennheiser MKH 50
The Sennheiser MKH 50 is a pencil condenser mic that is worth checking out.
It's the best pencil condenser in the Sennheiser collection. It's aimed more towards the high end audio fans with it's price tag, but you get that high quality, pristine Sennheiser sound. It's a supercardioid style mic that is perfect for vocals, guitars or drums and works at extremely loud sound pressure levels too.
FAQ's
What's the best Pencil Condenser Under $500?
You don't have to spend mega bucks to get a fantastic microphone. If you've got a budget then you can still sound killer.
The Shure SM81 is the best pencil condenser mic under $500. The SM81 captures accurate sound reproductions because of its flat response curve and 20 HZ to 20 kHz frequency response. It's also a road ready condenser which will serve you for years.
What's the best Small Diaphragm Condenser Microphone Under $200?
The Avantone Pro CK-1 is the most versatile small diaphragm condenser mic you'll find under the $200 mark. With a max SPL of 138 dB and a frequency response range of a surprisingly low 25Hz to 20kHz: the CK-1 will capture almost anything you throw at it.
Avantone Pro CK-1 vs AKG Perception
The Avantone CK-1 has several advantages over the AKG Perception 170.
The Avantone is a multi-pattern microphone; it can switch between cardioid, hyper-cardioid, and omnidirectional polar patterns. While the AKG perception has only a cardioid polar pattern, the diaphragm is slightly bigger than the AKG (0.5" vs 0.75").
This ends in the Avatone CK-1 being a much more versatile microphone. The Avantone also has a high pass filter that is not present on the AKG.
Conclusion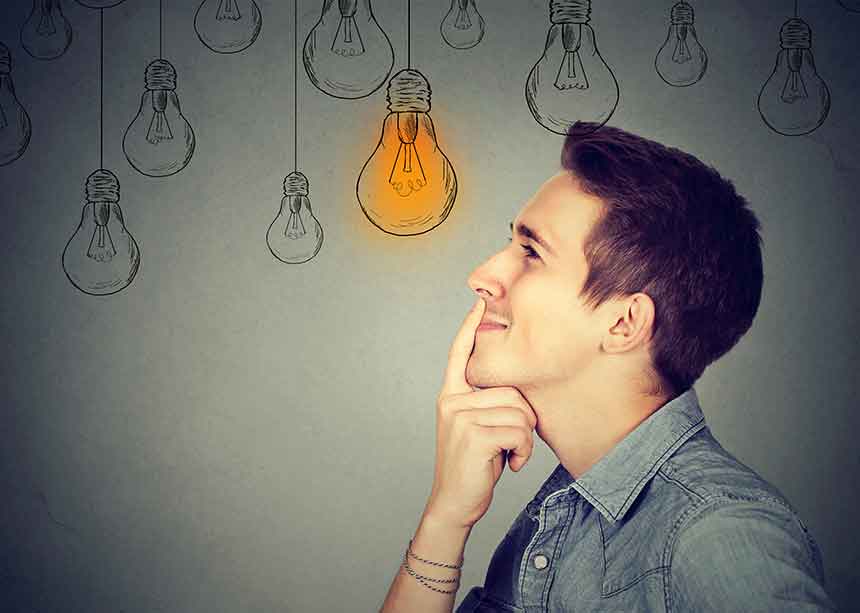 Woah, that was a lot of microphones.
I guess by now you're feeling pretty pumped about your knowledge of the small diaphragm condenser microphones and all the features it can bring to your recording setup.
As you've seen, these microphones can offer a high range of features from a 20Hz 20kHz style frequency response to a high pass filter, or maybe even a matched pair with a switchable polar pattern.
Whatever you're looking for, it'll be listed here. From mics perfect for live performances to a low noise studio microphone with an incredible dynamic range, it's all here.
Now it's your turn. Pick your favorites and create some amazing noise with your new found microphones knowledge.