Quick-Access To the Best Tube Microphones for Perfect Audio on Any Budget👇
Ever wonder why the vocals, or anything else on your favourite records, sounds so good?
Well, chances are good that what you're hearing are those vacuum tubes cooking!
I don't mean literally cooking, but you know …
Tube mics were everywhere in the '50s and '60s.
The tube mics that your favorite legendary producers used to create classic albums bring their own one-of-a-kind character to a vocal or instrument recording.
A tube microphone makes a fantastic addition to any mic locker! And you may just find the perfect new microphone for your collection on this list.
What are tube microphones used for?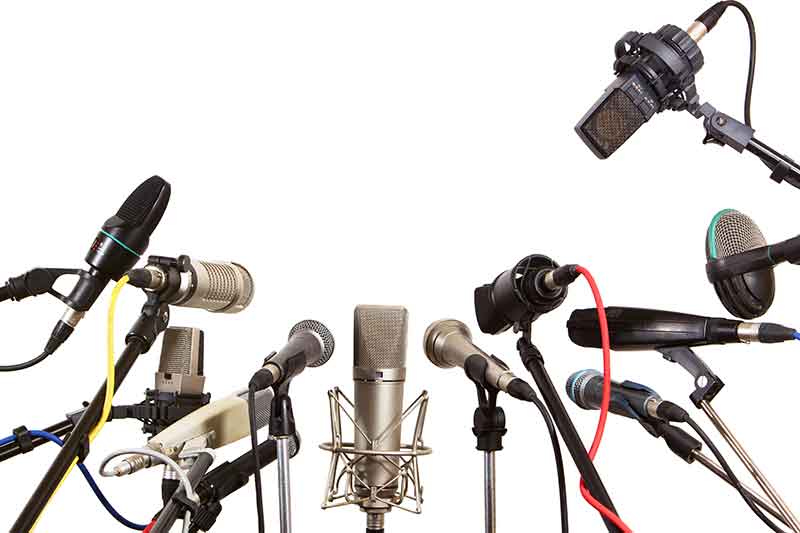 Tube mics are veritable "jewels" of the music production world.
Just like a vacuum tube amp provides a unique sonic character for your guitar tone, a tube mic provides a distinctive, vintage sound.
When pushed hard, vacuum tubes do their own, unique thing. They add harmonic depth, warmth, and even distortion if you want them to.
Given their unique construction and the way they work, they boast a characteristic sound and style all their own.
Really, the sound they offer up is a thing of audio "beauty."
The most common uses for tube microphones are recording vocals and acoustic instruments. The tube inside them gives that classic '50s and '60s style vintage tone.
This old tech is what allowed people like Frank Sinatra, The Beatles, Nina Simone, Duke Ellington, and so many more to produce epic albums.
Even to this day, we still go back to those older, classic recordings because the sound a tube mic offers is just … well … classic!
How To Choose A Tube Mic
So, what makes a tube mic so special?
Tube mics can handle huge sound pressure levels (+130 dB's), they have incredible frequency response (20Hz to 20,000Hz), and they often give incredible sound quality and low noise.
Basically, your ears will love them!
Here are a few notes on choosing a tube microphone for your needs.
Polar pattern
Tube mics are very sensitive, they pick up everything…
So they need a controlled environment.
Which is why they are usually cardioid, and when they have only one polar pattern they will most likely be cardioid.
A cardioid polar pattern will mostly reject sounds coming from the sides and back of the microphone.
If you are looking to capture anything much more than one audio path, you would want to consider a tube mic like the Avantone Pro CV12 which has up to 9 different polar patterns.
External Power And Its Connector
Tube microphones need a high DC power supply, which is different from the mere 48 volts that a condenser microphone needs. That is why they come with an external power supply.
These power supplies look like a little box, and are an essential part of the tube mic "system."
The power supply needs to be connected to an outlet for the tube mic to function.
Lastly, because of the amount of power they need, it's common for tube mics to not use the typical 3 Pin XLR connector, but a 5 or 7 pin XLR cable instead.
Then, you would use a regular 3 pin XLR cable to go out from the power supply, and into your mixer or interface.
Alright, now let's get into the top picks currently on the market.
Best Tube Microphone for the Money: Warm Audio WA-47
Warm Audio WA-47
This tube condenser microphone is a custom reproduction of the "revered" U47. Warm, bold, and beautiful, this is a tube mic for modern project-studio champions.
Buy Now on Amazon
Buy Now on Sweetwater
We earn a commission if you click this link and make a purchase at no additional cost to you.

You might have noticed a shift in the industry toward more vintage-style gear as of late …
And it's pretty cool to have the ability to merge the best of modern and retro audio.
The WA-47 fits right into this, throwing back to the legendary design, sound, and style of the famous Neumann U47, which has been used on countless hit records over the past 50+ years.
If you want that classic tube amp sound in your recordings (but don't have the budget to get your hands on one of those serious microphone legends), then check out the Warm Audio WA-47.
This is one of the best tube mics for the money.
You're going to notice exceptionally warm and clean audio. You're also going to notice a "husky" element to it, thanks mostly in part to the JJ Slovak 5751 Vacuum Tube it ships with.
Check out this one take recording by Abraham James using a WA-47 on his acoustic and a WA-47 for his vocals:
Key Features of the Warm Audio WA-47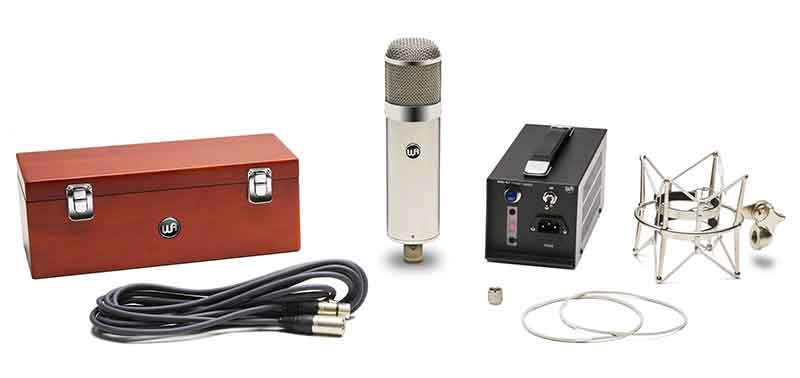 9 Polar Patterns
The WA-47 is a multi-pattern, large diaphragm condenser mic with 9 different switchable polar patterns. To call it a "vintage-throwback utilitarian workhorse" would probably be an understatement.
Beautiful Vintage Sound And Style
This mic utilizes a reproduction of the vintage K47 capsule. It's even designed with the same hole pattern.
It's a truly faithful recreation of the classic 47… and the sound quality matches. It's less expensive than the original, but it's definitely not a "cheap" recreation.
Dynamic Frequency Range
The WA-47 has been designed to boast the same large frequency range as its legendary predecessor.
With a frequency response of 20 Hz~20 KHz the WA-47 does a darn good job of capturing vocals, guitars, acoustic or electric bass …
Even drums, pianos, strings, brass, and woodwind instruments shimmer when placed in front of this classic reproduction.
SPL
The WA-47 has a Maximum SPL of 140dB (<0.5% THD). This means you would really have to push to overload this mic and end up with unwanted distortion.
Hard hit cymbals, some brass instruments like the trumpet, and an electric guitar turned way up may be able to make this mic clip.
However, for vocals, piano, acoustic guitar, and most other audio sources, there is more than enough headroom in this mic to capture clean audio every time.
Is The Warm Audio WA-47 The Best Tube Mic For You?
This mic offers incredible value for the project studio, home studio, or budding recording producer who wants that brilliant, warm tube-mic sound without dropping $4 grand+ on a true vintage U-47.
If you want a vintage tube sound, and have less than $1,000 in your budget, you really can't go wrong with the Warm Audio WA-47.
The Best Tube Condenser Mic: Telefunken ELA M 251E
This is a legendary mic, and if you are looking for the absolute best tube condenser mic, you need it in your life.
Where do we even start when it comes to talking about the Telefunken ELA M 251E?
It's the king of studio microphones, and has appeared on countless hits from the 1960s up to today. Once you hear that smooth top end and crisp, present sound, you'll know why this mic rules the roost.
It's not budget friendly, you can't really put a price on the professional sounds this mic produces!
Key Features of the Telefunken ELA M 251E
Polar Patterns
The ELA M 251E comes with three polar patterns for you to choose from:
The classic tight cardioid
The room-filling omni
And the wide sounding figure of eight
SPL
This mic can handle an astonishing 138dB of SPL, meaning you'll have a tough time distorting it!
Frequency Range
The ELA M 251E covers a 20Hz-20kHz range.
In other words, whatever you use it for, it'll capture a full, detailed sound.
Is The Telefunken ELA M 251E The Best Tube Mic For You?
This modern large diaphragm mic is a meticulous recreation of the 1960s classic, which has been revered and loved by producers, engineers, and singers for over 60 years.
Without a doubt, it'll keep going for another 60.
Ideal for use with vocals and acoustic instruments, you'll get an extended and focused low end from this mic, along with a balanced, detailed mid-range response … and a beautiful, silky top-end.
If you have a Telefunken 251E in your mic locker, it won't stay in the locker for long. I suspect it will see plenty of airtime in the studio!
If you're looking for a top-level mic that you'll never outgrow, the ELA M 251 E is an investment that'll bring massive audio returns for a lifetime.
Runner-Up Best Tube Condenser: Neumann U67

Chances are, if you've ever listened to a piece of music before (and there's a pretty high chance of that, right?), you've heard a Neumann mic.
The Neumann U67 is an incredible workhorse as far as tube condenser microphones go. It's marked here as our runner up, but honestly, it's neck and neck with the one of the best tube microphones on the list.
Based on a pentode tube (compared to the U47's vacuum tube), the U67 offers superior sonic improvements, to where it has now become a microphone legend.
Key Features of the Neumann U67
Polar Patterns
The U67 gives you all the usual patterns: omni, figure eight, and cardioid.
It retains that classic sound and classic pickup pattern of vintage Neumann mics.
SPL
The U67 is rated with a 114dB max SPL level, but it also has a switchable -10dB pad.
When the pad is enabled, it allows the mic to stretch to an impressive 124dB SPL.
Frequency Range
The U67 can handle everything from 20Hz up to 20kHz, making it perfect for vocals, acoustic instruments, and drums.
Is The Neumann U67 The Best Mic For You?
Neumann microphones are nearly always used in the world's top studios. Their incredibly smooth delivery and full sounding tone makes them a dream on anything you want to mic up.
Vocalists love them because of their wide dynamic range, and guitarists love them because of their full frequency response.
The U67 has been a staple in the studio since the '60s, and it's showing no signs of slowing down just yet. Originally made as a replacement for the classic U-47, its popularity remains unchanged to this day.
If you want to recreate the same vintage sound that dominated the industry during the formative years of modern music, this is the mic you'll want to drop the big bucks on.
Best Budget Tube Mic: Warm Audio WA-251

Everyone loves a tube mic, but many of us feel they are a little out of budget.
That was, of course, until Warm Audio delivered the WA-251. This is the best budget tube mic you can get.
It gives you that punchy, fat tube sound, based off the classic Telefunken 251 that you've heard a million times before.
It's tough to beat that classic sound.
Key Features of the Warm Audio WA-251
Classic Sound And Vibe
The WA-251 was designed on the heels of the production team listening to several different 251 microphones, studying the sound in an effort to determine two things:
What people liked about them
How their unique tones contributed to different musical styles
The result is a true-to-life reproduction of that classic 251 sound.
While it's not exactly on par with its famous predecessor, it comes pretty darn close.
Polar Patterns
Offering three polar patterns, the Warm Audio WA-251 gives you the power to record in cardioid, omni, and figure-8 patterns.
SPL
The WA-251 can handle a max SPL of 132dB, but it maintains a very low 12dB self noise.
This means that even when it's being worked super hard, it remains gloriously quiet.
Frequency Response
Working from the super low 20Hz, right up to the top end of the human hearing spectrum at 20kHz, this mic will capture everything.
It is popularly used to capture vocals, guitars, bass, drums, piano, strings, brass, woodwind … you name it.
Is The Warm Audio WA-251 The Best Tube Mic For You?
Typical of a tube microphone, this model gives you a crisp but warm top end. It's perfect for making vocals sound silky, but also present in your mix.
While it takes inspiration from the legendary Telefunken 251 mic, you also have Warm Audio's unique modern twist on the classic. If you crave a retro vibe, this mic will suit your needs.
The WA 251 is a great affordable option for anyone looking to get a warm tube tone into any of their recording projects.
Best Cheap Tube Condenser Mic: Avantone CV-12

The Avantone CV-12 is for anyone interested in chasing that tube sound, and is a fantastic choice if you are just getting started in the (endless) world of collecting microphones.
With its very high-end tone (courtesy of the gold-sputtered diaphragm) and flat EQ response, the Avantone CV-12 is a great mic for broadcasting!
This microphone captures really bright, "present-sounding" vocals, which means your voice will remain clear without obvious frequency range boosts or cuts.
The Avantone CV-12 is the best cheap tube condenser mic on the market today. It gives you that high level of retro character and charm, while retaining a punchy and clear sound for all sources.
Key Features of the Avantone CV-12
Polar Patterns
The external power supply of the CV-12 contains a chicken head dial, which allows you to select between 9 polar patterns, including:
cardioid
a full figure of 8
a full 360-degree capture
It also has 6 intermediate patterns, which combine elements of each of the main three.
SPL
This budget-mic boasts a huge SPL handling of 136dB.
Beautiful Vintage-Style Sound
The CV-12 boasts tonal characteristics that throw back to the legendary '50s and '60s tube condensers.
It sounds great on vocals, guitars, drums, and anything else you can imagine.
Frequency Range
This microphone is capable of capturing a huge frequency response, from 25Hz right up to 20kHz. So even on instruments with a lot of low end, it won't let you down.
It works great on drums as well, and does a great job of capturing that powerful low-end "punch."
Is The Avantone CV-12 The Best Tube Mic For You?
If you need a reasonably priced beginner tube microphone that's flexible and adaptable to a wide range of situations, then the CV-12 is certainly going to be a strong contender.
This mic is unbelievably versatile, and it's a 10th of the price point of some of the big dogs it's running against.
If you don't have a ton of cash to drop on a mic, but still want a tube-mic sound, you won't be disappointed.
Runner Up Best Cheap Tube Mic: Rode NTK

You can always count on Rode to give you maximum bang for your buck. The Rode NTK might be the runner up for the best cheap tube mic, but it still kicks some serious … you know …
This is a Class A style tube condenser microphone. As with most valve mics, it runs off its own external PSU.
But this only serves to keep the tubes working at the correct voltage, and to ensure that the microphone delivers the wide dynamic range it's known for.
The Rode NTK features a hand-selected dual-triode tube, and the components are high grade enough to satisfy even the most demanding audiophiles.
Key Features of the Rode NTK
Beautiful Tube-Mic Sound on a Budget
Featuring a hand-selected twin-triode 6922 valve, this mic is perfectly suited for use with vocals, acoustic instruments, pianos, guitar amps, and even as a drum overhead.
One of the secrets contained within its outer shell is a large 1" capsule, complete with a gold-plated diaphragm.
Polar Patterns
The NTK only has a single polar pattern: cardioid. For this reason, it excels at single-source recording.
(When a mic sounds this good, do you really want to change it?)
SPL
It can handle a max SPL of 158dB, which is astoundingly loud. You won't ever need to push the limits of what it can handle, even in the loudest recording sessions.
Frequency Range
Even though this mic fits into a very affordable price point, it has a 20Hz – 20kHz frequency response.
All things considered, the NTK pulls its weight … and then some.
Is The Rode NTK The Best Tube Mic For You?
The NTK boasts many additional features as well, including an ultra low self noise, which is great for recording sessions where you really need to crank the preamp.
That also means that if you want to push the microphone to get some tube overdrive from it, you won't end up getting lost in a soup of hiss and self noise.
It doesn't matter where you use it – vocals, guitar, piano, drums – it will sound AWESOME.
If you're looking for a powerful cardioid tube mic, and don't mind spending an extra hundred bucks or so to get a bit more sonic clarity, the Rode NTK is probably the choice for you.
Best Cheapest Tube Microphone: Nady TCM-1100

When you see the price on the Nady TCM-1100, you'll probably rub your eyes in disbelief.
Did you really just see a tube driven condenser microphone, with an external PSU, for under $250?
Yep … you did.
You also get a specially designed center element. (It's gold plated.)
Beyond just sounding like a fancy add-on, this touch gives you an extension of the top octave harmonics and punchy, fast transient response.
The mic comes loaded with a 12AX7 tube, but you can easily switch this out for other lower-gain preamp tube variants, such as the 12AT7 or 12AY7 if you want to increase the microphone's clean headroom.
The external PSU is also ideal for any engineers who travel with their gear. You can easily switch it from 115v to 230v, to use anywhere in the world.
Key Features of the Nady TCM-1100
Surprisingly Powerful Sound for a Tube Mic in Its Price Range
The audio you'll get from this budget option might surprise you.
It offers a level of silkiness and smoothness that you may not expect from a cheaper tube-mic.
Polar Patterns
The Nady TCM-1100 only works in a cardioid polar pattern, which makes it a great vocal or broadcast mic. It has great outside noise rejection in this pickup pattern as well.
SPL
The TCM-1100 can handle everything up to a max 122dB, which is plenty of headroom for most applications.
Frequency Range
You won't have to worry about frequency response with this tube mic. The TCM-1100 can take everything from a super low 20Hz up to a sizzling 20kHz.
Is The Nady TCM-1100 The Best Tube Mic For You?
The TCM-1100 is the best cheapest tube microphone you can get, and it comes with everything you need to get running right in the box.
Boasting a hand-tooled brass capsule, which gives excellent audio capture and maximum sensitivity, it's great for vocals or broadcast use.
If you want the absolute cheapest condenser tube mic option, this is the ideal one to get you started.
More Great Tube Microphones:
Best Tube Mic Under $2,000: Audio Technica AT4060
The best tube mic you can get for under $2,000 has to be the Audio Technica AT4060.
This cardioid polar pattern microphone delivers great vintage tone with a huge dynamic range and low noise.
The Audio Technica AT4060 can also handle pretty huge sound pressure levels, so it's great on vocals (and almost anything else in the studio).
Manley Reference
If you want a tube condenser microphone that screams class, you need the Manley Reference.
It has a custom wound transformer for that Manley vintage sound, along with hand-wired audiophile-grade components.
It even has silver solder for that extra touch of class.
Telefunken TF51
The Telefunken TF51 is just such a cool microphone. It looks awesome, and it boasts a pleasing airy tone.
Perfect for gentle singers or for capturing the subtle nuances of acoustic instruments, it has a natural midrange and a tight, balanced low end.
sE Electronics Z5600a II
The really cool thing about the sE Electronics Z5600a II is its high level of flexibility for less than a thousand bucks!
It has nine (read 'em and weep) … nine … switchable polar patterns. It would be hard to not find the perfect use for this microphone in any recording setup.
Golden Age Project GA-47
The Golden Age Project GA-47, as the name suggests, is a microphone from the golden age of microphones.
It's based on the legendary U47, and it's so high end that they only make 50 of them at a time. It boasts point-to-point wiring for the most direct signal flow and that classic vintage sound.
Best Vintage Tube Mic Preamp: Avalon VT-737sp
Avalon VT-737sp
It's a no holds barred kind of situation over at Avalon, with the VT-737sp pumping out pretty much the ultimate channel strip with tube preamp.
Buy Now on Amazon
We earn a commission if you click this link and make a purchase at no additional cost to you.

If you're going to be using an awesome tube microphone, you should be plugging it into the best vintage tube mic preamp around … which is the Avalon VT-737sp.
This has four dual-triode Sovtek tubes and is a class A discrete circuit for low self noise and great dynamics.
What Makes Tube Mics Unique?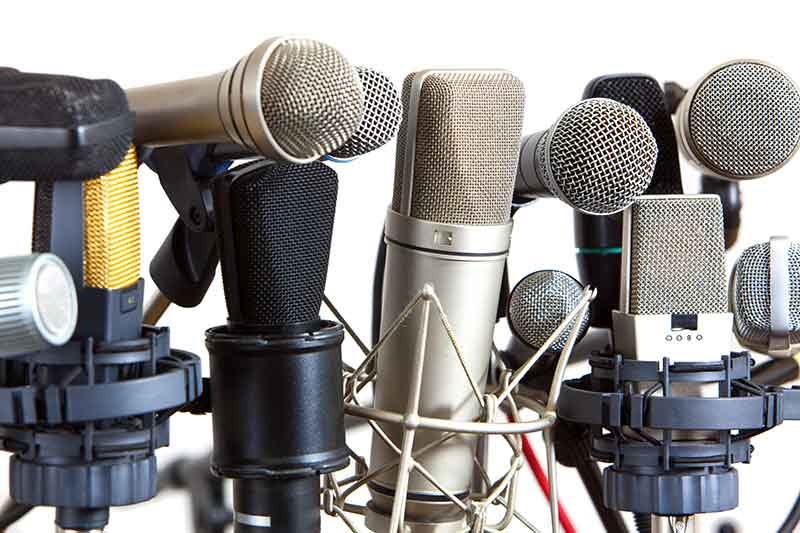 Tube mics are one of the jewels of music production.
These microphones have a characteristic sound due to their unique construction and the way they work.
A tube mic is not a new invention. Quite the opposite; it is what people would call an old condenser technology … meaning that the new condenser microphones (solid state or FET Condenser) are improvements of this technology.
But in this case, old is not bad.
The construction of the tube mic system (in a few words) starts with a condenser diaphragm that goes into a vacuum tube, and after it, into a transformer … all powered by a DC Power source that polarizes the capsule and the tube.
The sound of a tube microphone is warmer and rounder than the average solid state condenser microphone.
The tube brings a peculiar sound. (And, sometimes, overloading can be a good idea.)
Proper set-up for tube microphone:
As studio microphones – and most having an external PSU to drive the tubes – they are pretty easy to set up:
Mount the mic on a stand near the source you want to record
Plug in the PSU
Connect another XLR from the desk to the PSU
The dedicated power supply is there to power the vacuum tube inside the tube microphone. This is because a vacuum tube requires a little more voltage to run than a standard mixing desk can output.
The power supply not only gives it the power it needs, but it also adds to the overall headroom of the mic.
Higher headroom means the microphone can deliver a more dynamic sound compared to a non-tube microphone, which may distort at a lower volume.
Typically, a tube condenser microphone is more sensitive than its non-tube counterpart. So if you're using them for vocals, don't forget your pop shield!
Sometimes you'll need a 5-pin XLR to power the unit. At other times, a standard 3-pin will work. This varies from unit to unit.
Best applications for tube microphone:
Tube microphones' best applications are often in the recording studio.
Due to their dynamic nature and their ability to handle high volume without distortion, tube mics work great on most sound sources.
They can handle huge SPL levels, so they're perfect for capturing lots of dynamics from a range of sources … including vocals, guitar, drums, and acoustic instruments. But they also work great on guitar amps, percussion, and other stringed instruments.
Tube mics have a wide frequency response: typically a super low 20hz all the way up to a high 20khz.
This range covers the entire hearing spectrum of humans, making them an extremely versatile mic that can record almost everything you throw at them.
Why are tube microphones so expensive?
Tube technology, while not new, costs more to produce.
It often requires more assembly time, and many of the top tube condenser microphone brands choose to hand-assemble their microphones.
Some brands even go as far as point-to-point wiring, which involves connecting each component directly together as opposed to using a PCB.
There are also other factors to consider … such as the cost of high quality tubes and the cost of building a stable, high-quality power supply.
But we think you'll agree that the higher-priced items are well worth the cost, and the lower-priced ones still offer great sound quality.
Conclusion
So there is it, a run down of the best tube microphones and tube condenser microphones that you can get your hands on!
They all have a dedicated power supply to drive that vacuum tube, so don't forget to factor this in your setup plan.
Fortunately, it isn't that much extra effort to accommodate the power supply, as most of them are fairly discrete.
As you've now learned, vacuum tube condenser microphones are high quality additions to any studio.
Some of the mics listed above also have a switchable polar pattern, which is a huge plus depending on your specific microphone usage.
Having multiple polar patterns means you can select a range of capture styles, from a cardioid polar pattern to a figure-eight. Multi pattern mics really make your recordings sound awesome.
If you're in the market for a new microphone, a tube condenser microphone could be one of the best purchases you ever make.