Quick-Access To the Top 9 Wireless Headsets With Mics for 2022 👇
Whether you're a gamer, podcaster, or just spending more time on Zoom, audio quality matters.
But, even more important is your ability to move around and not feel tethered to your laptop with an old school cord.
Luckily, the days of USB wired headsets are far behind us.
Your laptop runs bluetooth and your headset should too.
Today, there are hundreds of wireless headsets on the market… and many of them are cross compatable so they can work on several consoles and devices.
Some of the options below even allow you to answer phone calls while you're in the middle of a game if you're a multi-tasker…
But you may simply want the absolute best audio quality… To each their own!
No matter what type of work you do, these wireless headsets with great mics capture stunning and dynamic audio, easily.
When you're ready to take the leap and immerse yourself into your game or your work ( or both if you're very lucky) like never before, all you need to do is keep reading.
Top Pick Best Wireless Headset with Mic
Which Is Best? Bluetooth Vs. Slipstream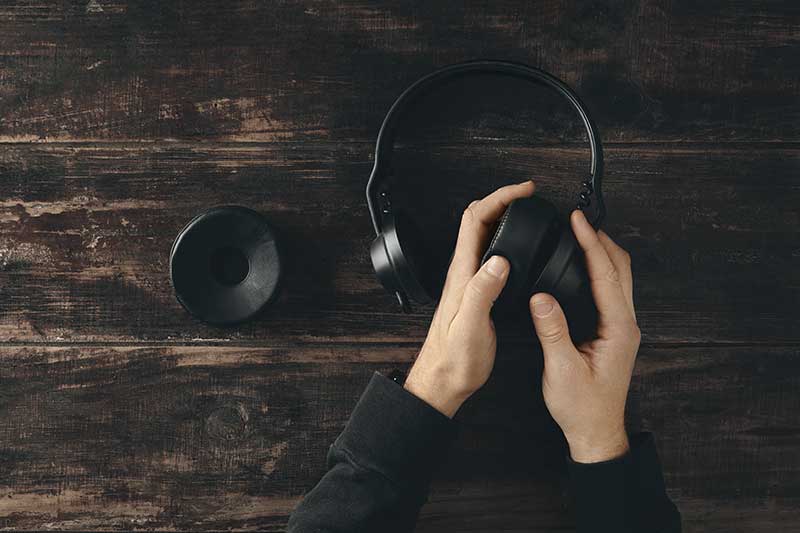 Slipstream is a new tech developed by a company called Corsair, and it's a large part of the reason that the Corsair Virtuoso is one of the top headsets on this list today.
Slipstream is the preferred technology because it continually searches for cleaner signals, while Bluetooth will hold to one signal, whether it weakens or not.
Keep in mind, however, that the wireless headphones on this list that come with Bluetooth connectivity deliver the highest possible connection speeds, so you aren't compromising since you already love that tech.
If you decide to go with the Corsair, Slipstream products will work with your BlueTooth consoles and devices.
The 9 Best Wireless Microphone Headsets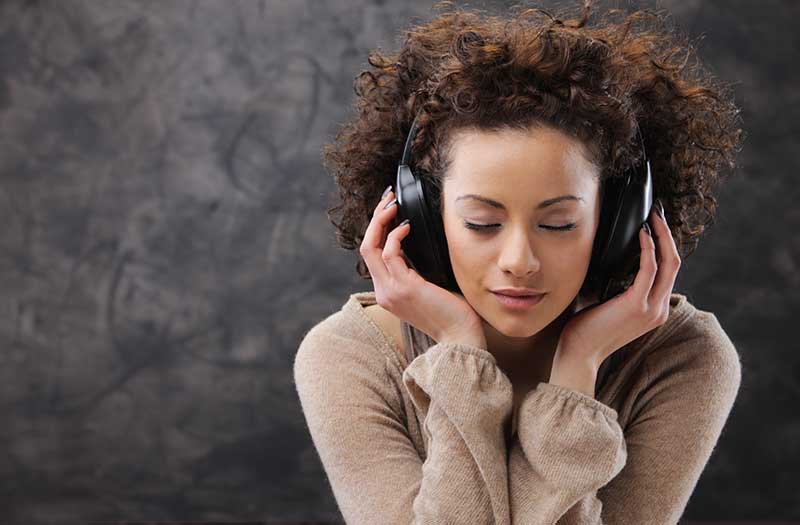 Below, you will find a headset that will work for you no matter what type of system you're working with, or what the size of your budget might be.
Top Pick Best Wireless Headset with Mic: Corsair Virtuoso
The best wireless gaming headset with a microphone on our list today is the Corsair Virtuoso RGB Wireless High-Fidelity Gaming Headset. Simply put, there's nothing else out there right now that can compare.
First of all, with the Slipstream Wireless technology, you're going to connect at speeds that used to be unattainable.
Thanks to a pair of precision-tuned 50mm neodymium drivers in the headphones, you're going to hear everything from the smallest whisper to the lightest footsteps easily.
The memory foam earpads ensure all-day comfort. And with a detachable noise cancellation microphone, it's easy to communicate in-game or record audio as you play (or work).
On top of that, the machined aluminum headband is durable enough for even the angriest rage-quitter.
And if that wasn't enough, the Virtuoso also comes with three different connectors — wireless, USB, and 3.5mm — so it truly doesn't matter what device you're connecting to.
On top of that, the installed lithium-ion battery lasts up to 20 hours, and this gaming headset will even turn on and off automatically as you lay it down and pick it back up.
The headset's microphone and audio drivers have been certified by Discord.
And to top it all off, the headphones come with customizable LED lights which will flash nearly any color you can imagine — it really doesn't get any cooler than this.
Corsair Virtuoso Key Features:
Range: 60-feet
Up to 20 hours of battery life
Detachable microphone
Frequency range (mic): 100Hz – 10kHz
Customizable RGB lighting on the sides
An omnidirectional polar pattern in the mic
7.1 surround sound for an immersive experience
Corsair iCue software with pre-tuned audio files and custom equalizer settings
50mm high-density neodymium speaker drivers for incomparable sound quality
Frequency range (headphones): 20Hz – 40kHz (double most wireless gaming headsets)
Runner Up: SteelSeries Arctis 7
Our runner up is the SteelSeries Arctis 7. This wireless gaming headset is slightly less expensive than our top choice (around $140), but delivers nearly the same sound quality and excellence as the Corsair.
SteelSeries designed this product specifically with gamers in mind, and you can tell.
The first thing you need to know about this headsets gaming ability is this: if you have an Xbox or Xbox One, the wireless capabilities of this product will not work for you.
However, the headset will still work, you just have to keep it plugged in.
With that being said, if you're looking for headsets for PS4, PC, Switch, and mobile, the full functionality of the Arctis 7 will be at your fingertips. The Arctis 7s have a 2.4GHz wireless connection. That speed is fast enough to deliver sound on par with our top choice.
These headphones also include proprietary S1 speaker drivers. SteelSeries engineered them to produce ultra-low distortion audio so you get to hear every detail.
Just imagine, not only hearing your enemy in-game, but also knowing exactly which direction they're coming from.
And if you use this headset with your PC, you also have the option to go into full-on 7.1 surround sound mode.
The Arctis 7's also happen to contain one of the most popular microphones in gaming.
Certified by Discord, with the Clear Cast microphone, you get a studio-quality sound as well as optimal noise cancellation technology.
Arctis 7 Key Features:
Range: 40-feet
Retractable microphone
Battery life up to 24 hours
Bidirectional polar pattern
USB and 3.5mm connectors
7.1 surround sound on most devices
Frequency response (mic): 100Hz – 10kHz
40mm neodymium drivers in the headphones
Frequency response (headphones): 20Hz – 20kHz
Lossless 2.4GHz wireless connection for zero interference
Compatible with PC, Mac, PS, Switch, and Bluetooth headset phone
Best Choice Under $100: Logitech G533
Our selection for the best gaming headset for less than $100 is the Logitech G533. PC World said, "the G533 is probably the best-sounding wireless headset at this price."
Keep in mind with this selection, though, you're going to get the best results if you're gaming on a PC or a Mac. The G533 will work with a gaming console, but you won't be able to get that 7.1 surround sound like you would if you were on a computer.
Like the other selections, Logitech designed this headset with your comfort in mind. The sports mesh ear pads in combination with the durable and lightweight frame are ideal for anyone who loves a super-long session. You can even remove the pads for easy clean-up.
The replaceable battery lasts for up to 15 hours, and you can wear them while they charge. On top of that, you can easily keep an eye on your charge level with your Logitech GHUB app.
Of course, no headset is complete without a way to trash talk noobs, and this device does not disappoint.
The mic comes with some bonus features — it mutes automatically when you flip it into the "up" position, and there is even a "sidetone" which will allow you to adjust the volume of your own voice on the fly.
Logitech G533 Key Features:
40mm ProG drivers
3D positional audio
Range: 15m (50-feet)
2.4GHz audio transmitter
Battery life: up to 15 hours
7.1 surround sound (on PC)
Microphone mutes instantly
Hybrid-mesh construction to drastically reduce distortion
Noise cancellation microphone with on-board volume control
Best Budget Pick: Runmus K2 Gaming Headset
Our top selection for those of you on a tight budget is the Runmus K2 Gaming Headset. With 7.1 surround sound, you get the ultimate immersive gaming experience for less than $50. And Runmus didn't stop there.
These headphones contain a 50mm driver, just like our top choice. And that means that when you're in the game wearing these bad boys, you get to know exactly where your enemy is hiding, as well as which direction you need to go to find them.
In addition to that, the carefully designed ergonomic shape of these headphones will keep you comfortable no matter how long your next session might be.
The earpads are breathable, and the headband itself is retractable for ultimate wearability. The flashing LED lights on the side mean that you will look pretty cool the whole time, too.
Runmus designed these wireless headphones to work across multiple platforms including PS4, Xbox One, Nintendo Switch, and Nintendo 3DS… thanks to a 3.5mm audio jack.
Keep in mind, though, that if you have an Xbox One (or another model), you're going to have to use an adapter with the headphones jack.
These headsets' abilities don't stop there, thanks to the mic's premium noise cancelling features.
With super low active noise and crystal clear voice capture, speak to your teammates with ease or stream away, secure in the knowledge that these headphones (and the microphone) will consistently have your back.
Runmus K2 Key Features:
50mm drivers
Weight: 12oz
12-month warranty
Sensitivity (mic): -38dB
Frequency range: 20Hz – 20kHz
Sensitivity (headphones): 105dB
Omnidirectional polar pattern (microphone)
Onboard mute controls for the microphone
Best for PS4: SteelSeries Arctis Pro
Hands-down the top selection for any of you with a PS4 will be the SteelSeries Arctis Pro. These headphones are great because SteelSeries created them with the professional gamer in mind.
You see, with both a dual battery system and dual connectivity, these headphones will literally do it all, and you won't even have to stop for a charge. Simply switch out the dead battery for the one on the charger, and you're good to go.
The Arctis Pro is one of the most expensive items on our list today (around $290), but they're totally worth it. Because unlike our other selections, this headsets PS4 abilities are beyond compare.
You can literally use it on your game console and your phone at the exact same time.
So, if you're a busy streamer hoping your online play may earn you some money, the Arctis Pro headset is a great choice for you.
The 2.4G added to the Bluetooth connectivity, as well as the ClearCast mic, guarantee studio-level sound quality on a wireless gaming headset that also guarantees an immersive experience unlike any other.
SteelSeries Arctis Pro Key Features:
Sensitivity (mic): -38dB
Super low active noise
Auto-channel hopping
Neodymium speakers
Sensitivity (headphones): 102dB
Bidirectional Electret polar pattern
Dual battery system for continuous play
Frequency response (mic): 100Hz – 100kHz
ClearCast mic for ultimate noise cancellation
Frequency response (headphones): 10Hz – 40kHz
Dual wireless technology: connect through 2.4G and Bluetooth for ultimate versatility
Easily customizable transmitter base station with onboard volume, ChatMix, and equalizer controls
Top Choice for Xbox One: SteelSeries Arctis 9X
Our top choice for any gamers out there who love the Xbox One is the SteelSeries Arctis 9X. These are great for all of you who want something that will connect seamlessly to Xbox TO. But these wireless headphones take it a step further.
You see, much like the Arctis Pro for the PS4, you may use these with your gaming system and your mobile device at the same time — thanks to the installed Xbox Wireless and BlueTooth connectivity.
The price point on this wireless gaming headset is slightly lower at around $200. Because unlike the Arctis Pro, these headphones don't come with an extra battery or a transmitter base station.
However, the battery life on these is still up to 20 hours, and you can use them while they charge. This is mostly thanks to the special Chipset that SteelSeries designed to give Xbox users both superior sound quality as well as ultra-low power consumption.
On top of that, there is a dial right there on the headphones which you may use to give you as much control over your mix as you would have with the Pro version of this headset.
With the on-ear ChatMix control, you won't even have to pause your game to adjust the volume.
Arctis 9X Key Features:
Range: 20 feet
Sensitivity (mic) -38dB
ChatMix control onboard
Battery life up to 20 hours
Bidirectional polar pattern
Windows Sonic surround sound
Sensitivity (wireless headphones): 98dB
Frequency response (mic): 100Hz to 100kHz
Very low active noise with a retractable microphone
Frequency response (headphones): 20Hz – 220 kHz
AirWeave ear cushions and ski-goggle headband great for long-lasting comfort
Connects to Windows Wireless as well as Bluetooth for use on mobile devices as well as your console
Best for PC Gamers: Audio-Technica ATH-G1WL
If you're using a PC or a Mac for your gaming needs, the Audio-Technica ATH-G1WL may be the best headset on our list for you today. Audio-Technica optimized this product to work flawlessly with a computer.
This item's price point is comparable to the others on this list as well, at around $250.
This headset features large-diameter 45mm drivers that Audio-Technica tuned specifically for PC and Mac.
And with closed-back headphones and 7.1 switchable surround sound, you're going to hear those positional sounds, and immerse yourself in your game as the developers intended.
The noise cancelling microphone sports a highly-directional polar pattern to easily separate your voice from any ambient noise, as well as a flexible and detachable boom arm for maximum comfort.
And with onboard mute, volume, and surround sound controls, you get to switch up your mix without having to pause the game.
The ATH-G1Wl has a rechargeable lithium-ion battery with a battery life of up to 15 hours as well.
However, you may also still use this headset while it charges with the included USB cable. It also includes removable ear pads so you can clean and replace them with ease.
Audio-Technica ATH-G1WL Key Features:
45mm drivers
Hypercardioid polar pattern
Selectable 7.1 surround sound
Sensitivity (headphones): 101dB
Lag-free 2.4G wireless connection
Flexible and detachable boom arm
Frequency response (mic): 30Hz – 20kHz
Compatible with PC and Mac (USB type-A)
Frequency response (headphones): 5Hz – 40kHz
Onboard volume, mute, and surround sound controls
Best for Singing: Antlion Audio ModMic Attachable Boom Microphone
If you're a singer, and you want to keep your hands free, this Antlion Audio ModMic is an attachable boom microphone designed to turn any pair of headphones into a headset.
And with a price point just over $100, you can't go wrong.
Keep in mind, this selection is just a microphone, so if you're also looking for headphones too, another item on this list may work better for you.
However, if you're looking for a good microphone that you can also attach to nearly any headphones in your arsenal, this is the product for you.
So, you're probably wondering how the ModMic works — it's simple. It attaches directly to your headphones with a magnet. Then, the receiver plugs directly into your PC, Mac, or gaming console, provided it has a USB-A receiver.
No matter how you position the mic, or even if you have to capture more than one person's voice, the two polar patterns (unidirectional and omnidirectional) make this a great option for all of you singers out there.
There aren't many headsets with such versatile mics on the market, that's for sure.
This selection sports a Qualcomm aptX low latency driver, which will deliver a sample rate 5 times greater than most gaming headsets on the market right now.
Simply put, that means you won't have to worry about lag even a little bit.
Antlion ModMic Key Features:
Range: 32 feet
Battery life up to 12 hours
Frequency response: 20Hz – 20kHz
Attaches easily and quickly to any headphones
Qualcomm aptX driver for lightning-fast connections
Selectable dual polar patterns (unidirectional and omnidirectional)
Compatible with Mac, PC, Linux, and Playstation (anything with USB-A)
Honorable Mention
Just in case you may not have found a good fit so far, we found another product that might just do the trick.
LucidSound LS41
With a price point at right around $100, the LS41 sports many of the same features as our top selections, and LucidSound designed it to work with many platforms, including gaming consoles, PC, and Mac.
LucidSound LS41 Features:
Battery life: up to 20 hours
Ultra-comfortable ear pads
State-of-the-art DTS 7.1 surround sound
Independent game and chat volume controls
Built-in monitoring so you may listen to your mix
Compatible with most devices (PS4, Xbox, PC, and mobile)
They Aren't Just Good, They're Great!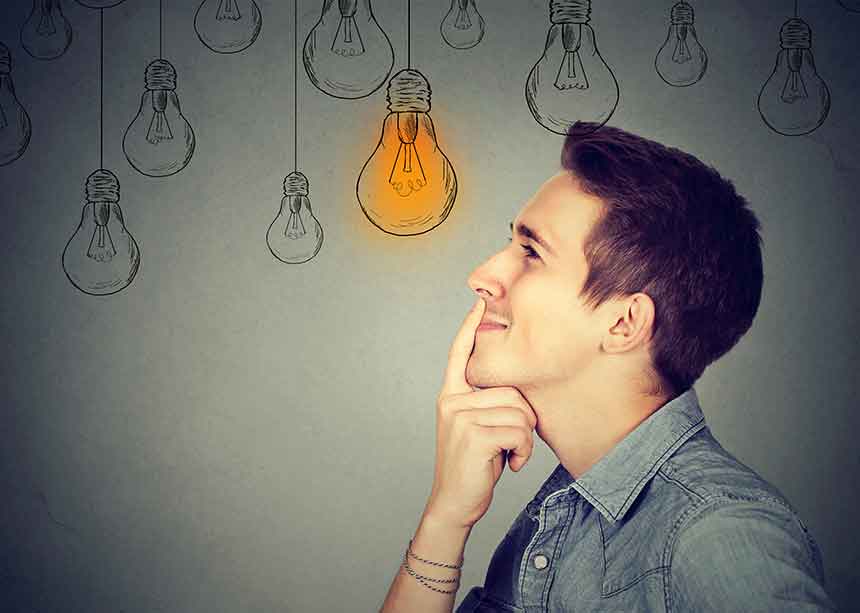 No matter what type of gaming you may be up to, or which console or system you may be using, there's a wireless headset that's going to keep your session running smoothly.
If you're streaming, gaming, or anything in between, it's easy to get good at your game and level up when you can immerse yourself with the right wireless headsets.