Quick-Access To the 9 Top Focusrite's Compared: 👇
Focusrite's range of audio interfaces is HUGE, and it can be tough to know where to start.
Today you will learn which Focusrite Scarlett or other Focusrite audio interfaces will be best for your unique needs.
But first, a super quick overview of Focusrite's three ranges.
Focusrite's Three Audio Interface Ranges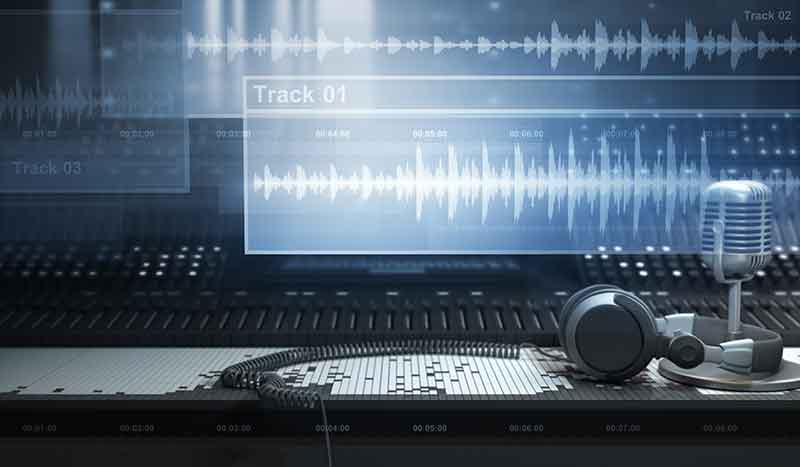 Focusrite offers three different ranges of consumer-focused audio interfaces. They have a couple of others, such as the Red and ISA units, but these are really aimed at the pro audio market.
For now, you just need to concern yourself with these three names:
As you probably guessed from the little 'i', the iTrack range is made up of interfaces that work with iOS devices. What's with the other two then?
When you get into the nitty gritty of it, the Focusrite Scarlett Solo is epic for one mic recording sessions
And if you need to record two microphones, the Scarlett 2i2 delivers more than enough recording capabilities for most. Additionally, Podcastage and Joe Rogan are just two of the big-timers who are using the 2i2, and they show no signs of changing it up any time soon.
However, if your budget allows for it, (or if you love to show off :p), the Clarett takes the cake for crystal clear premium recordings. The Clarett range offers slightly better features than Scarlett, such as improved AD conversion and quieter preamps, which will deliver slightly cleaner recordings.
Now, let's dive in.
Best Focusrite Scarlett's & Top Focusrite Audio Interfaces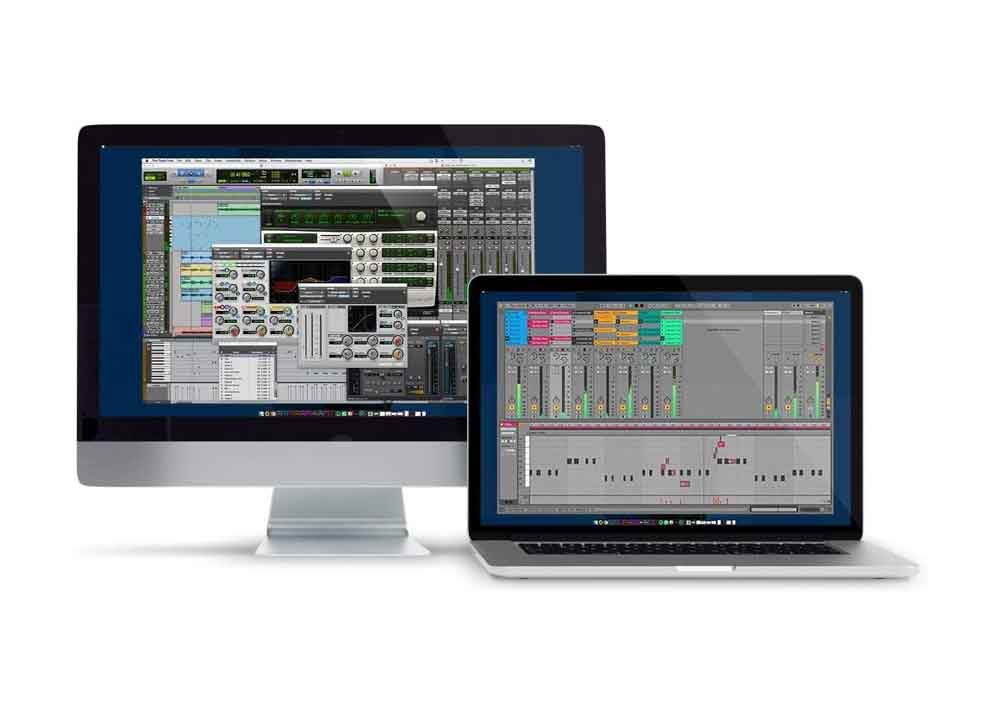 Best Focusrite Audio Interface: Clarett 2Pre USB

The Focusrite Clarett 2Pre USB (what a mouthful…) is pretty much the ultimate desktop USB audio interface. Unless of course you need more than 2 inputs at once, but that's about all we can fault it on.
All of the Clarett boxes feature class-leading mic preamps with incredibly low input noise (<-129dbu a-weighted), huge dynamic range (>119dB A-weighted) and a whopping 57dB of gain.
That means you'll be able to work with pretty much any mic and sound source, except perhaps certain ribbon mics or low output dynamic mics.
One of the best features of these preamps is their proprietary 'AIR' option. Engaging this button turns your Clarett into an emulated version of the famous ISA preamp, Focusrite's original claim to fame that was developed by Rupert Neve himself.
If that doesn't sound like something that'll convince you, I don't know what will!
You get two of these classy SOBs in the Clarett 2Pre, which are attached to mic line instrument combi jacks.
This means the interface can record a guitar directly without needing a dedicated DI box, and can even handle line level signals such as those produced by synths and amp outputs. It goes without saying that the mic inputs feature 48v phantom power.
On the rear panel you've got MIDI in and out jacks for connecting a MIDI keyboard or controller, and two pairs of 1/4″ TRS line outputs. This affords you the opportunity to hook two sets of monitors up to the Clarett for the ultimate monitoring situation.
Need more inputs? Grab yourself a rack of preamps with ADAT output (such as the OctoPre), and hook it up to the Clarett's ADAT input. Bam, now you've got 10 mic inputs for drum or full band recordings.
Who Is The Clarett 2Pre USB For?
Honestly, we'd recommend this interface for practically everyone, unless you need more inputs. The beauty of the Clarett is that it is expandable via ADAT though, so you can get the best of both worlds.
Best Focusrite Scarlett's
Best Focusrite Scarlett: Scarlett 4i4 (3rd Gen)
Focusrite Scarlett 4i4
Think of the 4i4 as the slightly older brother to the Clarett 2Pre. It does most of the same things, and it does a damn good job. The Clarett just does them all a touch better. The 4i4 is cheaper though, so there's that.
Buy Now on Amazon
Buy Now on Sweetwater
We earn a commission if you click this link and make a purchase at no additional cost to you.

Second only to the Clarett 2Pre USB, the Scarlett 4i4 is one of the best USB audio interfaces that the company makes.
The 4i4 opts for a soft touch, dropping physical buttons for each input's instrument, AIR, and pad controls.
Where this interface really comes into its own though is in its back panel offering. You still get the two mic/line/instrument inputs on the front, but as opposed to the single pair of outputs offered by the 2i2, you get two pairs. Just like on the Clarett 2Pre USB.
You also get MIDI in and out like the Clarett. Instead of an optical ADAT input though, you get a pair of dedicated line inputs on the rear, bringing your analog input count to four over the Clarett 2Pre's two.
What you miss out on though is the ability to expand the number of inputs you have available down the track. Your choice.
Who Is This Scarlett Focusrite Interface For?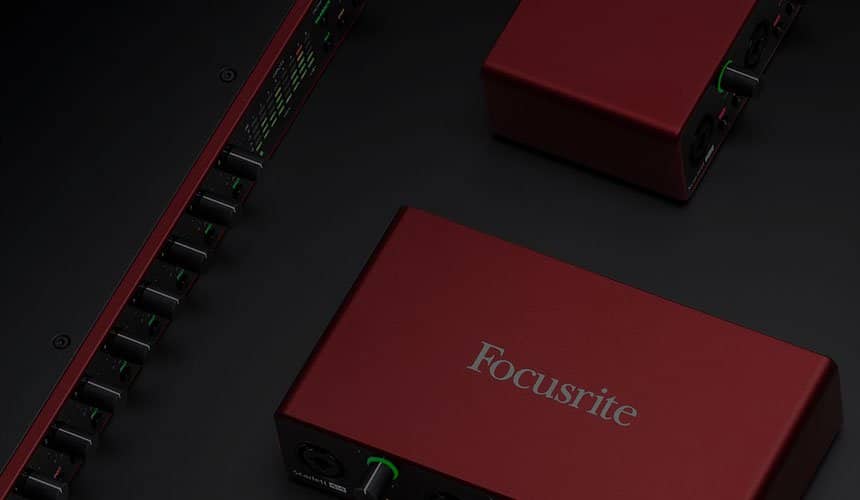 With it's 4 analog inputs, the 4i4 gives you a whole range of options.
Need to record two guitar cabinets and a digital keyboard or synth? Got it.
A stereo mic'd acoustic plus DI bass and electric guitar? Sorted.
If you've got a couple of outboard mic preamps, you could hook them up to the line inputs as well… and capture the sound from 4 mics at once.
The rear I/O is a big plus too, as the line ins and outs give you the ability to integrate outboard audio equipment such as a compressor or EQ. If you think you'll ever need more than 4 mic preamps at once though, the 4i4 might not be the right interface either.
Best Bang for the Buck Scarlett: Focusrite Scarlett 2i2 (3rd Gen)

One mic input not enough for you? Then the 2i2 might be what you're after.
The most popular of the Focusrite Scarlett range, the 2i2 does all the things the Solo does, but with two combi jacks on the front face.
Who Is The 2i2 Interface For?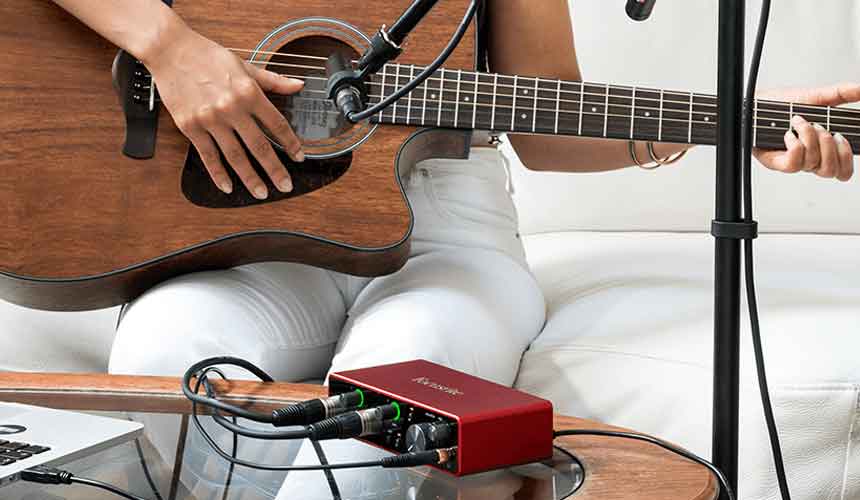 Anyone who wants to stereo mic a guitar or piano will love the 2i2. It is also perfect if you want to capture a vocalist and mic an acoustic guitar at the same time.
It's also the perfect USB audio interface for dual speaker podcast setups. If you ever need to record a full band, or for whatever reason use more than two microphones at once, then the 2i2 probably isn't the guy for you…
Best Cheap Scarlett: Scarlett Solo (3rd Gen)

If you're trying to get by on a budget, and just need the bare minimum of audio interfaces, then the Solo might just be for you.
You get the expected monitor and headphone outputs, and two inputs. Here's the catch though, only one of those inputs is a mic input. The second is a line/instrument input.
So, you can get away with recording a singer alongside a guitar or mono synth, but that's about it.
Who Is The Solo For?
Basically anyone who only needs one mic input at a time. This baby is therefore good for singers or rappers, or anyone running a podcast or YouTube channel with only one speaker at a time.
Best Rack Mounted Scarlett: Scarlett 18i20 (3rd Gen)
Focusrite Scarlett 18i20 (3rd Gen)
If you don't have a lot of other pro audio gear, rack mounted interfaces can be a pain in the ass. You don't have many other options when it comes to 8 channel units though, and the 18i20's many features do a decent job of relieving that pain..
Buy Now on Amazon
Buy Now on Sweetwater
We earn a commission if you click this link and make a purchase at no additional cost to you.

If you're buying an interface for multi-track recording (such as recording a drum kit), then 4 inputs might not be enough.
To be honest, even 8 inputs might be pretty light for an intense drum recording, but that's what the Scarlett 18i20 has on offer, and it will probably do for most people.
With this unit you get 8 analogue inputs, 2 of which are mic/instrument and 6 are mic/line combi jacks.
You also get 10 1/4″ line outputs, 2 of which are your main monitor outputs. The rest can be assigned to alternative monitor outputs, or used for integrating outboard sound equipment during mixdown sessions.
Who Is The 18i20 For?
Anyone who needs more than 4 analog inputs simultaneously. You'll inevitably have to sacrifice the desktop form factor for a rack mounted unit, but that's just the nature of multi-track recording.
Focusrite Has You Covered With USB Audio Interfaces
As you can see, these guys have pretty much every user covered.
If you need just one mic input, the Solo might work for you. Need more mic/line/instrument inputs? Try the 2i2 or 4i4. If that isn't going to be enough mic preamps for you down the track, then the Clarett 2Pre USB is likely the interface you're after.
Whichever you choose, you'll be getting the best of the best in sound quality.
Best iOS Focusrite Interfaces
USB models aren't the be all and end all of Focusrite's interfaces though. Sometimes you need something a little more mobile.
Sometimes, you just want to use your mobile. Enter iOS interfaces…
Best iTrack Audio Interface: iTrack Solo

The iTrack has an incredibly small form factor, and features one mic input and one dedicated instrument input for recording guitar or bass.
It doesn't offer the same legendary mic preamps as the Scarlett and Clarett do, but the sound quality is still pretty damn good. You still get a 1/4″ stereo headphone output on the front, however the monitor outputs on the rear are RCA rather and 1/4″ jacks.
This seems a strange decision on Focusrite's part. It may be due to the interface's tiny size, or perhaps to keep costs down…
The best part of this interface? It's compatible with USB 2.0 devices as well as iPhones and iPads, meaning you can use it on the go to record audio directly to your iOS device, then plug it in to your computer at home for editing and mixing work.
Who Is The iTrack Solo For?
Anyone who was considering the Scarlett Solo but needs an interface that works with iOS devices as well.
Best Budget iTrack Audio Interface: iTrack One
Focusrite iTrack One
Is that an iTrack One in your pocket or are you just happy to see me? This baby is the epitome of mobile audio interfaces.
Buy Now on Amazon
We earn a commission if you click this link and make a purchase at no additional cost to you.

Yes, you're right. The naming convention doesn't seem to make a lot of sense. There's an iTrack Solo and an iTrack One? I think the idea is that the iTrack One has one input, and the Solo is aimed at solo performers…
Either way, the iTrack One is a pretty interesting looking device. It steers well clear of the company's normal design philosophy.
In fact, it barely looks like an audio recording device at all. That's all part of the charm of this guy though.
You get one XLR mic input with 48v phantom power, a gain control, and an iOS compatible output. That's it. No USB integration, no headphone monitoring, no monitor outputs. Just one mic input. Easy.
Who Is The iTrack One For?
If you just need to record one mic and have no desire to listen back in real time, then the iTrack One will work for you. If you need anything more than that, even just one more audio input or output, then you'll need to look elsewhere.
Focusrite iOS Interfaces
Focusrite's range of iOS units is admittedly a little lighter than their USB offerings, but to be fair there's only so much you can do with iOS recording apps anyway.
The iTrack Solo puts up a good fight, being USB compatible too, but its lack of pro audio functions does prevent it being used as widely as its Scarlett and Clarett counterparts.
Best Focusrite Thunderbolt Interfaces
If you've reached this point in the guide, chances are you're recording a drum kit or full band.
Firstly, good on you for not reverting to sampled drums or simply overdubbing each instrument one by one. Secondly, we're sorry, you're not going to be able to get away with a low cost unit.
That said, some of the company's larger models offer a tonne of value for the money. Though they do have a couple of USB interfaces that offer several inputs, Focusrite's biggest and best 8 channel interfaces operate on Thunderbolt.
This is mostly due to the speed benefits offered by the protocol, which exceed that which you can access using USB. That said, USB 3.0 is pretty damn quick, so we suspect these two Thunderbolt units will have a USB option on the market very soon.
Best Thunderbolt Interface: Clarett 8PreX
Focusrite Clarett 8PreX
The Clarett 8PreX. The unit audio engineers want to be with, and other interfaces want to be.
Buy Now on Amazon
We earn a commission if you click this link and make a purchase at no additional cost to you.

Imagine your gym-obsessed mate spilled his steroids on the 2Pre. That's the 8PreX.
Eight gorgeous mic preamps (XLR and line input), with dedicated phantom power, phase flip and high pass filters, two headphone outputs, eight line outputs and a pair of monitor outputs make up the analog I/O in the Clarett 8PreX.
If that wasn't enough, you get ADAT I/O (two of each – yes that's an additional 16 inputs), as well as Word Clock, S/PDIF, and MIDI inputs and outputs. Making this the most comprehensive unit in both the Clarett and the Scarlett ranges.
Just imagine all of the cables sticking out the back of this baby. That's why the Clarett 8PreX is rack-mounted…
Who Is The Clarett 8PreX For?
Studio owners, professional audio engineers, or music enthusiasts with rich daddies. These guys ain't cheap, but, they prove their worth in a tonne of ways.
Plus, if you ever need more than 8 inputs, you can hook up two OctoPres via ADAT for a 24 input beast!
Runner Up Thunderbolt Interface: Clarett 8Pre
Focusrite Clarett 8Pre
Almost the unit that audio engineers want to be with, but the one they can actually afford. Still, the Clarett 8Pre is a pretty damn capable interface.
Buy Now on Amazon
Buy Now on Sweetwater
We earn a commission if you click this link and make a purchase at no additional cost to you.

The Clarett 8Pre is like the, how do we say this nicely, slower older brother, to the 8PreX.
It's a 1U rack mounted unit (as opposed to the 2U form factor of the X), and features pretty much the same outputs (1 ADAT less than the flagship model).
The major differences are in the input section. The 8Pre still gives you 8 inputs (you probably guessed that…), but they are made up of 2x combi mic/line/instrument inputs and 6 mic/line XLRs. You also get one less ADAT input, and no Word Clock input.
Short of that though, the 8Pre is pretty similar to the X, and it still offers incredible sound quality and more mic inputs than you'll need for most jobs.
Who Is The 8Pre For?
Anyone who wants the 8PreX, and is short either a few hundred bucks, or a space in their rack case.
That said, the 8Pre offers pretty similar analog inputs to the X model, so if you're sure you'll never need more than 16 inputs at once, the 8Pre might be a better choice for you.
Summary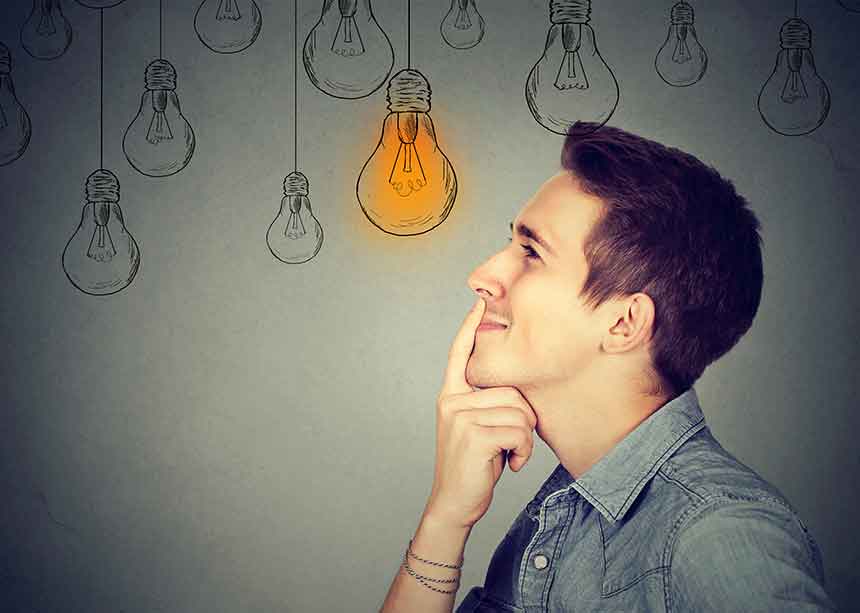 So there you have it, the ultimate Focusrite interface buyers guide.
Rounding up each category's winners:
Whichever you decide is the best audio interface for you, make sure you future-proof your decision. Consider the fact that you just might need more inputs down the track.
Don't shortchange yourself, or you'll be back in the same place a few months down the track!