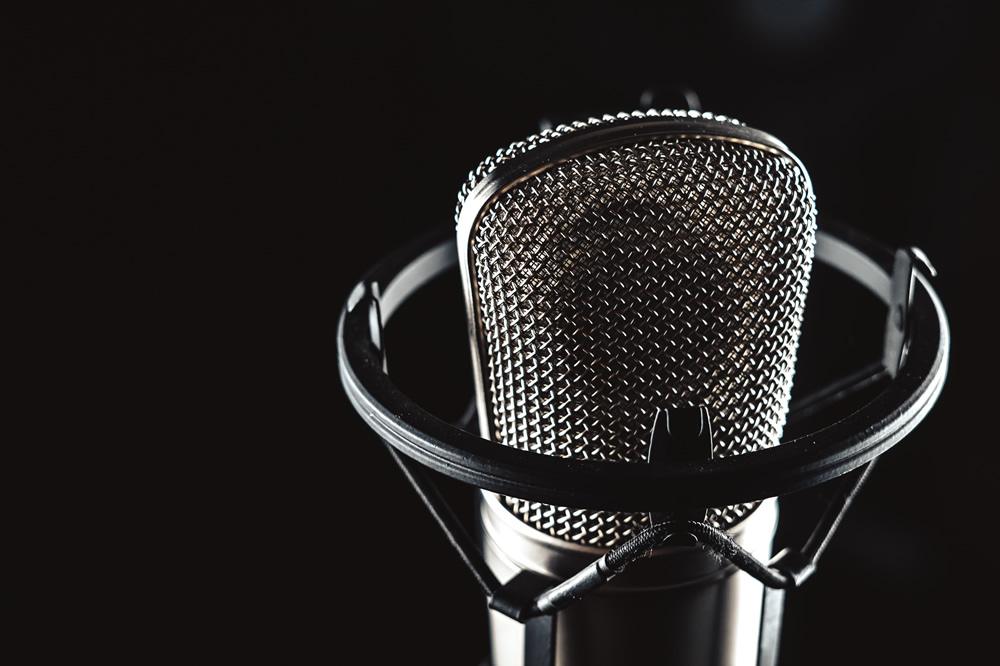 Best Condenser Mic of 2019 – Complete Reviews with Comparisons
In the times we are living in, becoming a part of the entertainment industry is less difficult than ever before. While nothing comes without hard work and effort, with a bit of luck, talent, and investment, you will be able to go straight for your dreams. Whether it is to become a singer or you enjoy making podcasts and creating content, there is one thing you need – a good microphone.
Microphones are an essential part of studio equipment and without one, you will not be able to make progress towards your final goal. With this in mind, it is important to know the critical difference between a dynamic and a condenser microphone.
A dynamic microphone is a more popular and common mic that is accessible to almost anyone due to its low price. On the other hand, condenser microphones are mostly used by studio professionals and that is what you want to look for.
There are a few points to consider when you search for one. Apart from the price, things such as frequency range, sensitivity, and connection play a huge role in making the right decision. To help you, we came up with a few of the best condenser mics as well as create a buyer's guide and FAQ that may guide you through the process. Let's take a look.
Comparison Chart
USB Microphone,Fifine Metal Condenser Recording Microphone For Laptop MAC Or Windows Cardioid Studio Recording Vocals, Voice Overs,Streaming Broadcast And YouTube Videos.(669B)
Blue Snowball iCE Condenser Microphone, Cardioid – Black
Rode NT-USB Versatile Studio-Quality USB Cardioid Condenser Microphone
Audio Technica AT2020USB Plus Cardioid Large Diaphragm Condenser USB Mic
Samson Go Mic Portable USB Condenser Microphone
Best Condenser Mic Reviews
Fifine USB Condenser Microphone
Condenser mics are known to be expensive and not the best choice if you are on a tight budget. Still, there is no reason to worry as there are a number of affordable ones that provide good performance – an excellent example is the Fifine USB Condenser Microphone which is a USB mic perfect for podcasts and broadcasting.
Product Highlights
Fifine USB Condenser Microphone is an excellent product if you are a gamer or a YouTuber wanting to make your way in the entertainment industry. With a tripod stand and a sturdy shock mount, you will be able to hold it in place throughout the recording process.
The critical feature of this mic is that you don't need to invest in a 48V phantom power supply, as it uses a USB cable for Mac and Windows PC connectivity, and has a good output on its own. Unlike pricier competitors, this microphone is quite sturdy, and it can withstand outdoor conditions as well if you have a live gaming performance or anything like that. Still, we don't see it as ideal for music recording, but the advertising doesn't claim that either.
If we are talking about podcasts and live streaming, it is an ideal choice as the Fifine mic is affordable, and works great with Cortana, Discord, OBS, and other voice chat software. It includes a separate volume knob through which you can adjust a louder output, and it is sure to provide you with a clean and crisp sound as the mic removes any background noise. Overall, a great voice over and streaming microphone that comes at an extremely affordable price.
What's to like about the Fifine USB Condenser Microphone
The Fifine USB Condenser Microphone has a number of advantages, and apart from its cheap price, we would say that the simple connectivity is its other best feature. You don't need a phantom power supply to connect it with a PC, and with proper recording software, you can expect great results.
What's not to like about the Fifine USB Condenser Microphone
The first thing is that this microphone is not adequate for music recording. Apart from that, it may not be the best for beginners as you need to know your way around the right environment and volume setting in order to come up with a clean and crisp sound.
Blue Snowball Condenser Microphone
YouTube is a main source of entertainment and if you are creative, making money off it can be quite simple. If you want to start creating gameplays or podcasts, the Blue Snowball Condenser Microphone might be just the right choice. It is inexpensive and compatible with any voice recording software.
Product Highlights
This condenser microphone is manufactured by a well-known company that is quite accomplished in the music-tech industry. From what we can see, their products are the perfect combination of good value and low price, and this one is another great example of such.
It comes in a custom ball capsule which allows perfectly crisp sound for things such as broadcasting, voice-overs, and live streaming. While it is not ideal for instrument recording, this product is a great choice for vocals, and with a frequency response of 40Hz to 18kHz, you can be sure that the sound quality is going to be crystal clear.
Similar to the mic mentioned above, this one doesn't require any additional drivers to connect with a PC (Windows Vista, 7, 8, Mac, etc.). Still, it features only a USB 2.0 cable and in order to be compatible with a USB 3.0 cable you will have to look up other specifications. Apart from a PC, it is able to work with PS4 as well.
It has a resolution of 44.1kHz and 16 bit, removing almost any background noise that might appear in your recordings. Lastly, this product comes with a sturdy shock mount that will allow flexibility. As the microphone is lightweight (1.8 lbs.), transportation shouldn't be a problem either. An affordable and efficient product, this Blue Condenser Mic is a great choice for anyone doing podcasts, gaming, and conference calls.
What's to like about the Blue Snowball Condenser Microphone
What is good about this product are the simple how-to-use instructions and the fact that for a low price, you can get a crystal-clear sound free of any background noise (if you are in the right environment). Along with that, as it is compatible with almost any PC operating system, you can easily connect it without investing in an additional phantom power interface.
What's not to like about the Blue Snowball Condenser Microphone
On the other hand, this product is not as sturdy as hoped, and the cardioid pattern seems to lack a few features. While it is coming at a low price, the Blue company could have done a better job to ensure that it stays top notch even after heavier use.
RODE NT-USB Condenser Microphone
If you are a serious musician or you own a professional recording studio and want only the best possible equipment, this microphone is a perfect choice. The RODE NT-USB is versatile and great for any vocal or stringed instrument recording.
Product Highlights
RODE is a mid-end company that has been manufacturing microphones and amps for a few decades. While the price is higher, it is absolutely worth it and you should think of it as a long-term investment.
Starting off with, the 3.5 mm headphone jack is perfect to address and monitor the output. A great additional feature is the pop filter that is at the microphone base and will help you to come out with a clean and crisp sound (no cracks).
The NT-USB is a high-quality microphone that runs on the pressure gradient principle and includes a 48kHz 16 bit A/D converter that allows for maximum impedance output.
Along with that, the NT-USB covers a wide frequency range from 20Hz to 20kHz and maximum sound pressure level of 110 dB which is enough to get high volume and mumble-free recording sound.
It is compatible with any PC or even an Apple iPad as it uses a USB cable to connect. Still, you can invest in a phantom power interface and get an even better sound.
Because it is quite sensitive, it includes a pop shield that will protect it from unnecessary pops and hisses. Overall, we are talking about a good product for people who are interested in professional music or podcast recording and it is an investment that is worth its price.
What's to like about the RODE NT-USB Condenser Microphone
The main thing is the zero-latency headphone jack as well as the great pop filter which prevents any cracks in your recording. Apart from that, the impedance converter feature is a great addition, and with wide frequency response, it offers you can expect nothing but high-quality sound.
What's not to like about the RODE NT-USB Condenser Microphone
On the other hand, it seems that this product is not compatible with Windows 10, or at least people have trouble in most cases, which means that it needs an update. Along with that, for the price you are paying, it is made out of cheap plastic, and although it is covered by a RODE warranty, it should be made better.
Audio Technica AT-2020 Condenser Microphone
If you enjoy buying only from reliable and high-quality brands, then this condenser microphone is going to be the right choice. Audio Technica is a well-known brand in the music industry, providing a number of brilliant headphones, speakers, and microphones. The AT-2020 is a mid-range versatile USB mic great for any digital recording.
Product Highlights
The first thing that you should realize is that this product is not ideal for music recording. Still, it is the perfect choice for digital recording, and if you enjoy creating podcasts or live streams, this microphone has all that you need.
It comes with a great USB cable that is adequate for 2.0 and 3.0 versions, and as such you will not need to invest in any additional drivers. Along with that, it includes an excellent A/D converter that comes with a sample rate of 16 bit 44.1/48kHz providing excellent and crisp sound.
Unlike the previous AT models, this one comes with a high-frequency response covering a field of 20Hz to 20kHz. The mix control allows you to monitor the signal (through the headphone jack) and combines it with pre-recorded sound at the same time.
While it is not perfect for music studio recording, it is ideal for a home setting, and you should expect no background noise. While it is not compatible with Windows 8 or 10, an update is going to come (it works with Windows 2000, Vista, 7, and Mac OS X). It is quite lightweight and with a closed polarized cardioid pattern (updated), you can expect it to sustain through heavy recording sessions. Audio Technica knows what it is doing as this product is among the bestsellers on the Amazon platform.
What's to like about the Audio Technica AT-2020 Condenser Microphone
There are a number of cool things about this product, but what we like the most is the A/D converter that provides an excellent sample rate. Along with that, it is easy to connect and a simple-to-use microphone that works with most operating systems and doesn't require an additional driver. The polarized cardioid pattern adds to its already innovative design.
What's not to like about the Audio Technica AT-2020 Condenser Microphone
The biggest problem with this mic seems to be the awful case it comes in. It is a critical factor if you are constantly on the go and you want to have a nice pouch to transport your microphone in. Along with that, it is not compatible with the latest versions of Windows and Mac and that is something that should be instantly addressed.
Samson Technologies Go Mic
If you are looking for a condenser microphone that is perfect for your on-the-go use, you are in the right place. The Samson Technologies Go Mic is a great choice for anyone interested in a professional microphone that isn't going to leave them broke.
Product Highlights
The Samson Technologies Go Mic Condenser Microphone is a unique product that stands at an extremely low price and provides great performance for digital recording. Starting off with its innovative design, it includes an integral clip which allows easy folding and transportation. It is not only cool but does the sound recording job pretty good as well, as it includes both the cardioid and omnidirectional pattern, so any vocal, instrumental, or call recording shouldn't represent a problem. The Go Mic comes with a headphone amplifier and an analog input that will allow you to control the sound volume and quality using the LED feature.
One of the best things about it is that no additional investment is required as it is simple to connect with Mac, PC and any other iOS or Android device using the USB Camera/OTG adapter. We are talking about a microphone that has a wide frequency response of 20Hz to 18kHz and a resolution of 16 bit 44.1kHz. On top of all that, this microphone is extremely lightweight and portable.
To be honest, there is no condenser microphone that can compete with the Samson Technologies given its price it. Compact, portable, efficient, and affordable – it is the best choice for anyone that enjoys being a music maestro or a digital recording expert.
What's to like about the Samson Technologies Go Mic
The best thing about it is the compact design and the integral clip that allows it to be easily folded and put back to use in a matter of a few seconds. Along with that, it doesn't lack power and has a good enough frequency response to cover any digital, instrumental, and vocal recording.
What's not to like about the Samson Technologies Go Mic
No product is perfect and this mic is not as sturdy as a 2-lb. microphone should be. That is the main point of complaint but on the other hand, you get what you are looking for (a small, portable mic).
BUYER'S GUIDE
There are a number of different condenser microphones that you might see as adequate – still, not every one is worth its price and there are features that one has to include in order to be of good value.
Types of Condenser Microphones
Apart from making a difference between studio and home recording condenser mics, there are two major types as well. The first one is a USB condenser mic that is usually cheaper and allows you to easily connect it with PC, Mac, PS4 or any other device. On the other hand, a condenser microphone that doesn't include a USB cable and is not compatible with a USB port requires a phantom power supply in order to be connected. While these models are more expensive, they usually perform better as well.
Connectivity
As we mentioned above, connectivity plays a critical role in choosing the perfect condenser microphone. While a phantom power audio interface can be beneficial for sound quality, investing in one with a USB cable is your best choice if you are on a tight budget and you are interested only in digital recording.
Frequency Response
Frequency response is one of the most important features to look at as it ensures a good and crisp sound quality. What you should be looking for is at least 20Hz to 20kHz. Anything above that is perfect and should be considered as a great deal.
Price Range
When it comes to price range, things can get pretty complicated. There are many good-quality condenser mics that are not expensive, with a price up to $50 (Samson Technologies, Fifina). On the other hand, microphones such as Audio Technica, AKG, or RODE are still worth their price and should be considered as a long-term investment.
Brands
There are a number of high-quality brands when it comes to condenser mics. Still, our favorites have to be AKG, Audio Technica, RODE, as well as Fifine and Samson Technologies. All of these are well-known brands that have a good history in the music tech industry and provide great value products.
F.A.Q.
How to connect condenser mic to a computer
If we are talking about a USB microphone, there is nothing complicated as the only thing you need is the appropriate cable that you will plug into the USB port. On the other hand, non-USB mics have to go the other way – buy a phantom power driver and connect it to your mic; once you have done that, connect the audio interface to your computer.
How does a condenser microphone work?
While it has a more complex design than a dynamic mic, there is nothing mysterious about it. It uses a backplate as well as a thin-metal diaphragm to convert the soundwaves into an electric signal.
How to use a condenser mic
Using a condenser microphone should be as simple as connecting it to your computer or phantom power supply and turning on the recording software. Adjust the height, position, and if you want to, hang it upside down for better sound quality and overall convenience.
How to set up a condenser microphone
Setting up a condenser microphone is a matter of attaching it to its shock mount or a tripod stand, and connecting it to a reliable phantom power source, or your computer. You will want an adjustable microphone that can be horizontally and vertically tilted.
Does a condenser microphone require phantom power?
Yes, and no, but if you are looking to get the best sound quality and your condenser microphone is not a USB model, then a phantom power supply is a must. There is nothing to worry about as there are many phantom power drivers that are very reasonably priced.
FINAL VERDICT
Choosing the right condenser microphone doesn't have to be a complicated process. Still, there are a few factors you should consider to make the right decision. Our personal favorite is the Audio Technica AT-2020 as it is adequate for studio and home recording, comes with a great design, high-frequency range, and is a great value for the price it comes at.