Quick-Access To the Top 7 Top Mics for Vocals – $27 to Under $500👇
Capturing vocals is actually a pretty challenging feat. So finding the right microphones for vocals is an important part of the process.
Why?
Because you can only fix so much in post-production.
This is why the successful studios in the world record with world-class microphones built especially for vocals.
The problem is these microphones have been out of reach for most aspiring creators until now because of their price.
But not anymore!
Whether you are podcasting, YouTubing, singing, or making vlogs, the best microphone in your budget should capture high-quality vocals the first time.
So you won't need to waste time trying to jazz it up later.
Let's dive in:
The Best Microphone: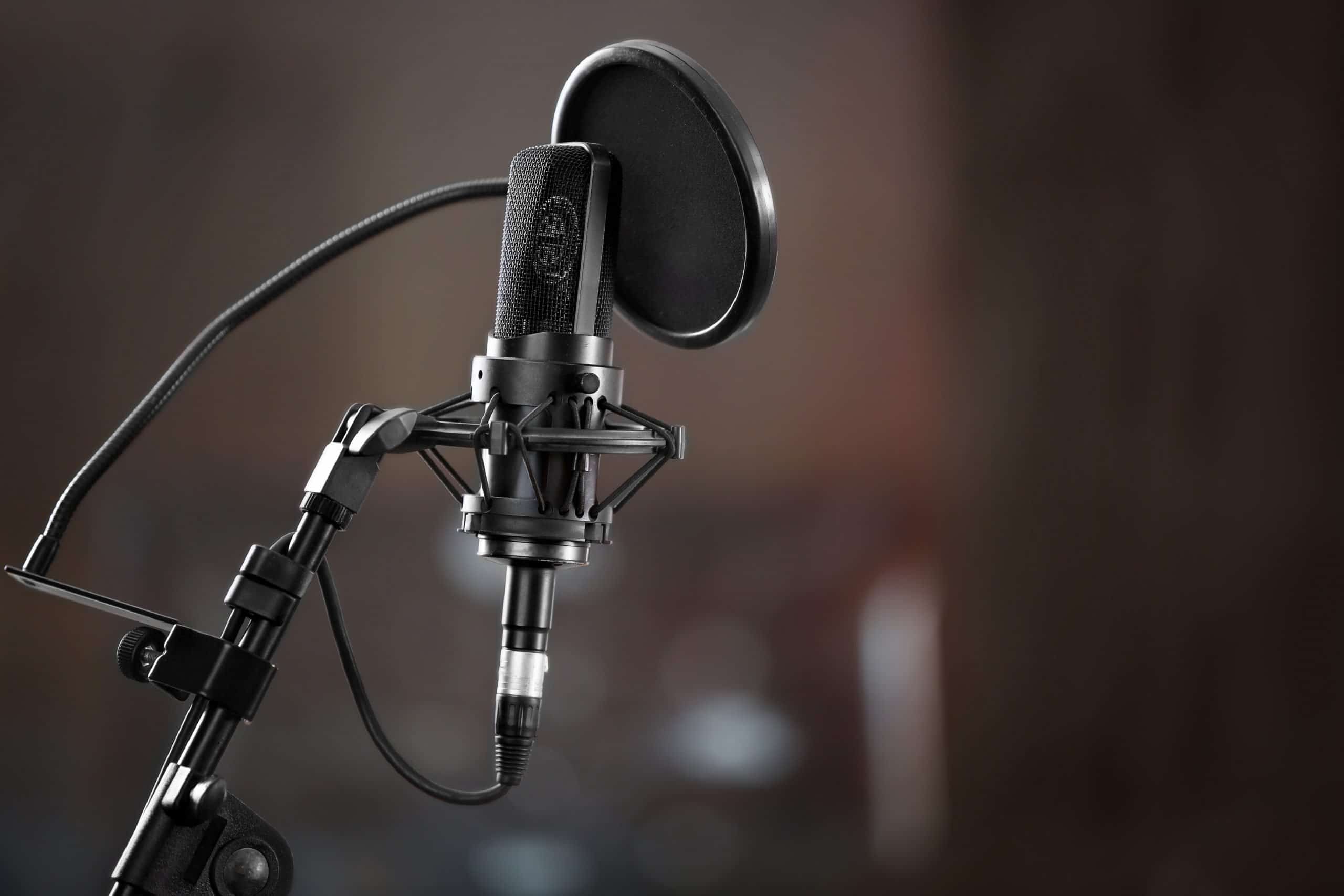 Best Mics for Vocals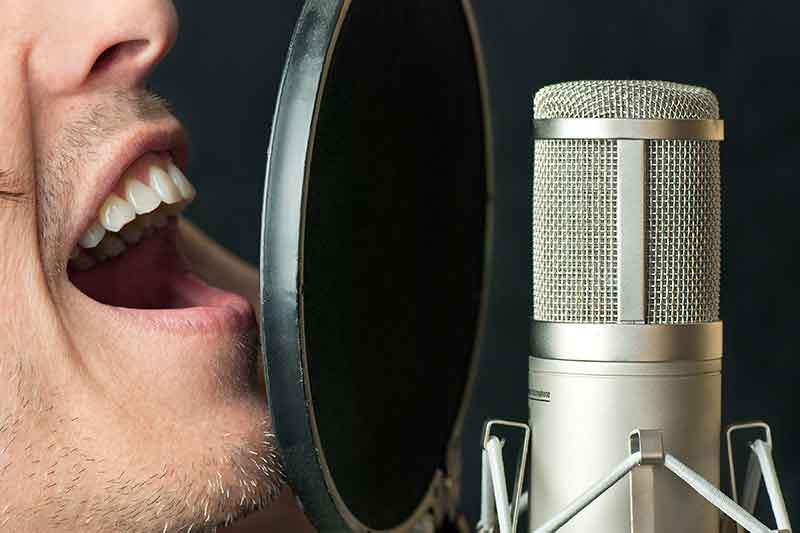 Best Vocal Mic for the Money: sE Electronics X1
The main difference between this and the X1s (other than the price), is that the standard X1 has only one pad and one low-cut filter option.
A pretty reasonable sacrifice we say, considering you're still getting a bloody brilliant recording microphone with essentially the same great sound. The capsule is exactly the same, so you get that same clean, crisp audio which will add another layer of complexity and professionalism to your tracks.
Pulling it out of the box, you know this is a quality piece of equipment. It's got a decent bit of weight behind it, and the premium finish and all-metal housing make you question the fact you barely paid a benjamin for it.
One of the great things about the standard X1 is that it has a built-in pop filter, literally inside the mic grille. This keeps it safe from plosive sounds, making it one of the best mics you can get for recording vocals. Plus, at less than a hundred bucks, what's not to love?
Key Features of the sE Electronics X1:
Cardioid polar pattern
Low self-noise
-20dB switchable pad
Rugged all-metal body
Required 48v phantom power
100Hz low cut filter at 6 dB/oct
Wide frequency range with smooth upper mid-range bump
Top Pick: ​Shure SM7B Microphone
The Shure SM7B is behind some of the best vocals of this musical era. It's used by popular recording artists and is the new and improved version of the Shure SM7… the very mic that Michael Jackson used to record the lead vocal's track for "Billie Jean," along with many more.
As the best microphone, it features a dynamic mic with a classic cardioid pattern that rejects off-axis sounds and offers a uniform capturing of the vocalist's voice. This means that the mic ONLY picks up that voice and nothing else.
This distinction is imperative for those trying to record the truest vocals. Its unique design and superior shock isolate the voice and eliminate unwanted breathing sounds, mechanical noise, and interference from other sound equipment.
This microphone can be used for anything… from recording within a studio, to its use as a broadcast and podcast mic. Its construction is impressive, and its reduction of distortion is unrivaled on the current market.
It also has bass roll-off and presence boost controls for quick tweaking on the part of the singer.
The controls come with a graphic display that makes it easy for anyone to use. Characterized by its wide frequency response range (50Hz to 20kHz), and vocal-articulated frequency response curve, the SM7B is the best microphone for vocals if you're looking to record a new song or album.
Here are the key features for the Shure SM7B. If any of these characteristics appeal to you, it may be the perfect microphone for recording to take a look at.
Shure SM7B Key Features
​Premium build quality
​Built-in pop filter
​Easy controls for the vocalist
​Best for reducing sound distortion
​Superior air shock isolation features
Best Microphone Under $250: sE Electronics X1s
This UK company has been doing some big things lately, including partnering up with Rupert Neve himself on a mic design.
The X1s model isn't that one, but boy does it do a great job for under $250. The X1s is the upgraded version of the X1 condenser mic (I'm going to guess the S stands for superior, sexy, or seriously good), and has pretty much all of the buttons and switches you're after in a quality microphone.
Being one of the best condenser microphones, it's bright, airy, and perfect for a singer, offering great sound for your solo, a podcast, or a YouTube channel. The X1s is also great in front of an acoustic guitar, or dangling above a drum kit.
And, at this price, you can afford to get two for a seriously sexy-sounding stereo setup.
Key Features of the sE Electronics X1s:
All-metal housing
Hand-crafted capsule
80Hz or 160Hz low cut filters
-10 dB and -20 dB pad switches
High dynamic range and SPL handling
Large diaphragm condenser microphone
Best Under $150: ​Audio-Technica AT2035
Sometimes you need a great sound but can't afford to spend a gargantuan amount of money on it. Worry not, you can get quality recordings on a budget too. You just need to know where to look for such a mic and we've gone and found it for you: the Audio-Technica AT2035.
If you like the economy of its price tag, you'll love everything this mic features. The built-in high-pass filter, for example, does a great job of enhancing the vocal presence.
Now, the AT2035 doesn't have a high-end build, but it boasts durable construction for the money. Its shock mount further helps to protect the microphone while also improving the audio quality.
Of all the microphones for recording, you can outfit your home studio with this one without spending too much cash. The sound pressure balance is good and not many mics can match the AT2035 when comparing price-to-quality ratio.
The AT2035 has an 80Hz high-pass filter, and the 10dB pad gives the mic its ability to handle high sound pressure levels. It has a standard cardioid polar pattern, which minimizes the pickup of side and rear noises. This maintains the focus on the vocalist and directs the sound straight into the mic.
​Audio-Technica AT2035 Key Features
Minimizes the pickup of other noises for vocal emphasis
​Budget-friendly and durable
​Boosted presence
​Suspension boom scissor arm
​Custom shock mount
Best Vocal Mic Under $50: Zingyou ZY-007
If you're really tight on budget, the Zingyou ZY-007 is one of the few mics that you can get for less than $50 that offers a reasonably good sound quality.
Now, it's probably not going to compete with, say, the Shure SM7B, but considering you could buy 10 of these babies for the same price, we aren't complaining.
What gives this mic insane value for the money is that you don't just get a mic, you get an entire recording pack.
You get a shock mount for keeping the Zingyou ZY-007 isolated from acoustic noise, two types of pop filters to remove plosives and mouth noises, and a hand scissor arm stand.
There aren't many microphones out there that include this kind of stand. These are perfect for creating YouTube videos, or, basically, any time you need the mic in front of your face while you're at your computer.
A desktop tripod stand can do the trick, but it often doesn't acoustically isolate the mic, which can be a pain if you're using the keyboard (such as when gaming and streaming).
Not only that, the Zingyou ZY-007 is a standard XLR mic, but comes with a USB adaptor cable. That means you can use it with your own preamps or interface, or simply chuck in the adapter and connect to a USB port on your computer!
Key Features of the Zingyou ZY-007
Use as a USB mic or an XLR
Available in blue, red, or black
Reasonable sound quality for the price
Great for vocals, instruments, or podcasting
Includes so much more – two pop filters, scissor arm stand, a shock mount, and USB adapter
Best Cheap Vocal Mic: Behringer Ultravoice XM8500
Ever since Behringer's parent company bought out Midas in 2009, their pro-audio game has skyrocketed. They now offer a series of widely used mixing desks, speakers, and microphones. The Xm8500 is their entry-level handheld vocal mic, and it's dirt cheap. But, don't let that make you think it's a piece of crap. Far from it.
Despite its price point, the XM8500 holds its own against the big guns in the handheld dynamic market, such as the industry-standard Shure SM58.
It's perhaps a little muddier in the low end than a 58, but it does have a more pronounced upper-mid boost, which is great for voice clarity. For that reason, this would be a fantastic cheap microphone for recording voiceovers and podcast audio.
It doesn't have anything in the way of fancy switches or lights, but what can you expect for just over 20 bucks?
Plus, you don't really need them.
The cardioid polar pattern keeps things focused on your voice (or other sound source), and the internal two-stage pop filter keeps the mic capsule isolated from plosives and wind noise for a clean signal.
Key Features of the Behringer Ultravoice Xm8500:
XLR output
Cardioid polar pattern
Handheld dynamic mic
50 Hz to 15 kHz frequency response
Internal shock mount system and pop filter
Best Microphone For Singing At Home: Shure SM7B
The Shure SM7B is the best microphone for singing at home because of its insane ability to handle background noise. When we say handle, we mean DESTROY.
Unlike many mics that people choose for singing at home, the SM7B is not very sensitive. This means that when you move even a few inches away from the mic, there is a noticeable drop off in recording volume.
For singing at home in an untreated room, this is absolutely ideal. It means that the mic is way less likely to pick up the sound of your crazy cat running down the hallway, or your little brother yelling at his Xbox.
It also delivers an amazing, pro-level recording quality, without the price tag of many studio-quality mics. Sure, it's not the cheapest mic available, but when you compare it with some of the microphones used in professional studios, you'll be thanking us for all the pennies you've just saved.
Despite its affordable price point, the Shure SM7B is a regular feature in professional studio environments, and was even used on Michael Jackson's Thriller record. So yeah, it'll more than do the job.
And thanks to the mic's internally shock-mounted capsule, acoustic noise and vibrations are minimized. So, go ahead and set this up on a mic stand or, if you really want to, hold it in your hands for the 'on-stage' feel.
Key Features of the Shure SM7B:
Bass roll-off switch
Presence boost switch
Large-diaphragm dynamic mic
Two levels of pop filter included
Flat, wide-range frequency response
Integral broadcast-style swivel mount
Industry-standard on vocals and voice recording
Internal shock isolation for a clean signal and reduced mechanical noise
Best Microphone For Singing: Avantone CV-12
Avantone is one of those brands that doesn't have a huge name in project studio and at-home use, but they damn well deserve to. Their microphones are excellent.
The CV-12 is their flagship tube condenser mic, and it's a multi pattern large-diaphragm unit. It's a mouthful that means you can choose from a number of polar patterns.
That's probably raised a few questions. First of all, what the hell is a tube mic?
Though the CV-12 is tubular in appearance, that's not what we're talking about.
It means the microphone has one of those vacuum tubes (valves for our British friends) that are typically found in high-end guitar amp heads and other pro-audio gear. The bottom line? A rich, gooey, and sort of vintage tone which is gorgeous on vocals and absolutely shines on acoustic guitars.
Since they can't run on phantom power, tube mics need a special power unit to run their electronics. The CV-12 comes with a big old box that supplies power to the mic. That's where you'll choose one of the microphone's 9 polar patterns. Yes, nine.
Okay, to be honest, the whole nine polar patterns thing is a bit of a gimmick, but it's still pretty cool. In reality, you have the four usual suspects: omni, cardioid, hyper-cardioid, and figure-8. The other five options sit somewhere in the middle of each of these four.
Are all nine patterns really that useful? Not sure. Does this microphone's recording capability blow its competitors out of the water and make this our favorite condenser for recording vocals? Hell yes.
Key Features of the Avantone CV-12:
9 pickup patterns
Tube condenser mic for the smooth, vintage sound
Wide frequency response with a smooth and silky tonal palette
Gorgeous red livery with a silver metal grille makes this a classy looking mic
Included power supply, shock mount, and wooden case, plus a carry case for the whole lot
Best Microphone For Podcasting And Vocals (Speech): Shure SM7B
The Shure SM7B is the best microphone for podcasting and vocals because it features a frequency response specifically designed to be incredibly flattering on the voice.
The overall frequency response is fairly smooth, from 100Hz up to around 12kHz, where it begins to drop off. The mic has subtle boosts at 5kHz and 6kHz though, which is the upper-mid range where a lot of the presence in vocals exists.
Above these boosts, the mic has some subtle dips between 7-10kHz, which help to reduce the effects of sibilance (those harsh 'S' sounds you hear when speaking) This makes for an incredibly rich and natural voice sound, which is perfect for podcasting.
But it's not over yet. The SM7B has two built-in EQ switches. The first is a bass roll-off switch, which reduces proximity effect and cuts out any unwanted rumble. The second is a broad mid-range presence boost, which lifts the mic's frequency response from about 700Hz all the way up.
With these two switches engaged, the Shure SM7B delivers a sonic palette that is irresistible on voice recordings, and sure to make your podcast come to life.
Key Features of the Shure SM7B:
Bass roll-off switch
Presence boost switch
Large-diaphragm dynamic mic
Two levels of pop filter included
Flat, wide-range frequency response
Integral broadcast-style swivel mount
Industry-standard on vocals and voice recording
Internal shock isolation for a clean signal and reduced mechanical noise
Best Vocal Mic For iOS: Shure MV88
Recording on-the-go can be a real pain in the ass sometimes, especially if you've got a big setup. Even bringing a laptop and USB mic out in the wild can prove difficult.
That's why we're in love with the Shure MV88, a discreet little condenser unit that plugs directly into your iOS device to provide premium quality audio.
Travel bloggers and content creators will love these little mics for the fact that you can literally fit them in your pocket, so there won't be much weight or space taken up in your luggage.
The mic capsule is on a neat little adjustable swivel so you can get the recording angle perfect, and, surprisingly, it's a stereo mic.
Stereo mics are great for capturing ambient sounds in the wild (like at the beach), but they can also be a great solution for recording a two-person interview, where one capsule is aimed at each participant.
You can even use one of these mics in windy or noisy environments thanks to the included windshield, making them the perfect audio recording buddy for iPhone and iPad. The price isn't half bad either.
Key Features of the Shure MV88:
Headphone output
Stereo condenser mic
2 included recording apps
Rotatable up to 90 degrees
iOS compatible via Lightning connector
Comes with protective carrying pouch and foam windshield
Best Vocal Mic For Android: Shure MV88+
Psst…the "plus" in the name should tell you that this is an upgraded version of the MV88. So what's different?
To start, it comes with a compact Manfrotto PIXI tripod, as well as a mount for both a smartphone and the mic. That's actually super cool because you essentially have everything within arms reach.
The MV88+ mics also throw in some advanced audio capabilities, such as live audio streaming, multi-track recording to Garageband, improved sound quality, and real-time headphone monitoring.
Plus you can charge your phone while using it, something you aren't able to achieve with the standard MV88.
This baby is also compatible with USB-C and mini-USB devices, so it makes for a good choice if you're an Android user. Apple geeks, don't worry. You can use these mics as well (just add a Lightning cable!).
Additionally, the MV88+ can record to a laptop, so you're not bound to your phone or tablet. This makes it a much more versatile unit than the MV88, which can really only be used with an iPad or iPhone.
Key Features of the Shure MV88+
Included Manfrotto PIXI tripod
Real-time headphone monitoring
Still comes with a foam windshield
Android, iOS, and laptop-compatible
Charge your device while using this mic
Best Microphone For Rap And Hip Hop: Shure SM7B
The Shure SM7B is the best microphone for rap and hip hop because it is incredibly adept at handling plosives.
Plosives are the aggressive consonants such as p, b, d, g, t, and k. All of these consonant sounds, especially p and b, force a short burst of air out of the mouth. Put your hand in front of your mouth and make some p and b sounds, you'll see what I mean.
Most microphones are incredibly sensitive to plosive sounds, especially condenser mics, which are most commonly used in vocal recording situations.
The SM7B is a dynamic mic, so by nature it gets around this a little bit. However, dynamic mics are still subject to plosive noises, which is why the SM7B ships with two foam windscreens, and standard one and a super thick heavy-duty windscreen.
Why is this so important for rap and hip hop vocal recording then? Well, a big part of rapping is the reliance on percussive consonant sounds, as this style of vocal is quite rhythmic in nature.
Those percussive consonant sounds are the same ones that produce a lot of mouth noises, and so plosives become a huge issue for rappers and hip hop artists.
But not with Shure SM7B, especially if you've got the big boy windscreen on.
Key Features of the Shure SM7B:
Bass roll-off switch
Presence boost switch
Large-diaphragm dynamic mic
Two levels of pop filter included
Flat, wide-range frequency response
Integral broadcast-style swivel mount
Industry-standard on vocals and voice recording
Internal shock isolation for a clean signal and reduced mechanical noise
Best Small Diaphragm Microphone For Vocals: Shure SM81
Small diaphragm condenser mics don't really get the same kind of clout as their bigger brothers, especially in the content creation world. That's because they tend to be better suited to instrument recording.
It's not that they don't do a decent job on voice, but, due to the nature of their diaphragm, these mics really excel at picking up intricate high frequencies. It's for that reason they are often used on cymbals, pianos, and acoustic guitars.
The Shure SM81 is a pretty simple SDC with two levels of bass roll-off switch, and a -10dB pad for controlling loud sound sources. Other than that, it's pretty much a case of point and shoot.
And that makes it a seriously easy to use mic. The sound output is super clear, crisp, and refined, thanks to the wide, flat frequency response these mics offer.
Small diaphragm condensers can often be pretty delicate, but the SM81 is a solidly built mic with a rugged steel body.
It would do well in the studio, but if you want to take this guy out on the road for recording drum kits, I wouldn't be concerned in the slightest. You might want to get a case for it though.
Key Features of the Shure SM81:
Cardioid polar pattern
20 Hz to 20 kHz frequency response
0 dB/10 dB lockable attenuator switch
Flat response curve for accurate reproduction of sound sources
Selectable low-frequency response: flat, 6 or 18 dB/octave roll-off
Best Microphone For Live Vocals: Sennheiser e945
If you're looking for the best microphone for live vocals, there are three key areas you'll be looking at.
First up is durability. Live vocal mics tend to get treated like absolute crap.
They're thrown around, dropped, chucked into the crowd, spit and dribbled on, and used as a hammer to nail down the loose floorboards on the stage.
Though we wouldn't vouch for the e945's durability as a hammer, the rugged metal construction makes it a shoe-in for any of those other jobs. Plus, it's got a 10-year warranty, so you know this mic will serve you for the long term.
The second concern you'll have is if the mic is able to gain control of feedback easily, as that's one thing that can easily ruin a live performance. The e945 uses a super-cardioid polar pattern, which means it's super sensitive to sounds coming from the front, but not from the sides and rear.
Lastly, you want a mic that's not going to be noisy in the hands of an active singer. Not all mics live up to that task, but the e945's capsule is internally shock-mounted, which isolates it from an acoustic vibration when being used as a handheld mic.
The perfect mic for live vocals, then? You got it!
Key Features of the Sennheiser e945:
10-year warranty
Super-cardioid polar pattern
Shock-mounted mic capsule
Low-noise and feedback resistant
Remains stable regardless of climate
Metal construction: Rugged and reliable
Who Should Buy a Microphone for Vocals?
Microphones aren't just for singers recording vocals. The best mic for vocals can be used for a lot of different vocal purposes. Well beyond the music industry, you need a good vocals' microphone for podcasts, radio shows, voiceover work, and all kinds of recording needs.
Even if you're recording for the music industry, a vocals' mic can be used for lots of different instruments, like acoustic guitars or harmonicas. Each mic is different and designed for a variety of uses, so browse this list to figure out which is the best fit for you.
Best Microphone Top Pick: Shure SM7B
Important Features to Consider
Not all microphones are made the same. Unfortunately, a lot of people jump in and buy a mic that looks great, without understanding the need for additional equipment to do the job correctly.
If you've owned a mic before, or you're familiar with how recording signal chains work, then you've got an advantage.
If this is your first mic though, pay attention, because this is a super important point.
Many microphones need an external audio interface in order to record to your computer.
Traditional XLR mics are used in conjunction with a preamp (which boosts the level of the mic) and an analog to digital converter (which converts the signal to a digital form) to connect to a computer.
Modern audio interfaces like the Focusrite Scarlett 2i2 pack both of these components into one box.
Then, along came the USB mic. These handy little guys essentially have all of the components of an audio interface inside the mic body itself, so you can literally plug into your computer and get recording.
But – they don't quite offer the same quality or longevity as XLR mics.
This list contains XLR mics – so just bear in mind this rule: you'll need an audio interface if you don't already have one.
​Condenser vs. Dynamic​ Condenser microphones will give you the truest recording of vocals and instruments without interference. Dynamic mics are better for affordable and durable needs.
​
Polar Patterns A polar pattern is a very important feature which dictates how much sound the mic can receive and from which direction. If you only need to record vocals, you may not need as many polar pattern choices.
​
Cardioid pattern​​ Aka the 'unidirectional' pattern, this pattern blocks sound coming from the sides and rear of the mic. This makes it so the mic only picks up sound from the front, where your vocalist will ideally be standing.
​
Bidirectional pattern ​This pattern rejects most of the unwanted noises, and captures sound from more of the mic's area. That makes bidirectional mics the best if you're trying to record more than one person sharing the mic.
​Omnidirectional These mics record from all directions around the mic. This makes it more likely that off-axis sounds are included in the mix. This doesn't have to ruin the recording, but it does make the result more open and less clean.
​
Areas of Focus When looking for a good mic for vocals, you need to focus on the frequency response curve. Ideally, you need one that's sensitive in the midrange region because that is where the human voice is on the frequency spectrum.
All this means is that you need a mic that is most sensitive to that midrange. By having this emphasis, these microphones also have filters that cut off lower and higher frequencies to get rid of everything that's not the vocalist's voice. This is a big consideration for home studios because there's typically more to worry about than a professional set up.
Frequently Asked Questions
What is the best studio vocal microphone?
The best studio vocal mic is really just the best mic you can afford that's best suited for the kinds of vocals you need to capture. A cardioid polar pattern is the bare minimum for any vocal microphone.
Our favorite studio vocal microphone is the Shure SM7B.
What is the best microphone for live vocals?
The best mic for live vocals is the mic that comes with these features: cardioid pattern, emphasized midrange, shock and vibration isolation, and filters. These are the best for sound quality, but dynamic mics are better for their ability to withstand time and use.
How about the best beginner microphone for vocals?
Some new singers may have trouble getting the best sound because they can't alternate between loud and soft singing. This can be problematic for voice actors, radio hosts, and anyone trying to record their voice for the first time
There's no mic that can correct for lack of experience, so usability is key for someone just starting out. One that's easy to use, manipulate, and move is important. This won't compensate for lack of experience, but it will make it easier to practice and experiment with the results.
If your budget as a new vocalist is tight, you may want to take a look at the Audio-Technica AT2035. It offers up some pretty serious bang for the buck, especially for new vocalists!
4 Other Microphones for Vocals Reviewed
Prior to our top selections, we reviewed several other microphones for recording vocals, including live, studio, and broadcast mics. Here are four more that impressed us with their audio quality.
Each of these mics have a good pickup pattern for recording vocals.
Shure SM7B
Shure SM58
It can be used for both live performances and recordings and has a built-in pop filter.
​Key Features
Vocal-friendly frequency response curve
​Bright and lively
​Works for both live performances and studio recordings
​Superior proximity control
Rode NT1-A
It excels at studio recordings thanks to its low noise, minimal distortion, pickup pattern, and optimized midrange.
Key Features
​Flat frequency response
​10-year warranty
​Pop shield and shock mount included
​Low noise and minimal distortion
​Transformerless circuitry
Sennheiser MD 421
Its cardioid polar pattern captures clear vocals with minimal off-axis sounds and can be configured for a wide range of vocal timbres.
Condenser Vocals Microphone for a Studio: SE Electronics sE2200a II C
The sE Electronics SE2200a II C is fine-tuned for recording vocals in a studio setting, with the ability to handle soft and loud vocals with excellent dynamic contrast.
Conclusion
It doesn't matter if you're a novice to recording, or have been at it for decades, having the best vocal mics will be key for any recording task. The best way to find this ideal mic is to know what you need, and choose accordingly.
So peruse this list and see what key features are most important to you. The only way to know what's best is to try one of these vocal mics and then naturally try something else if it doesn't work out the way you need it.
Whether you're looking for a good quality vocal microphone (like the Shure SM7B) or a more budget-friendly choice like Audio-Technica AT2035, this list will help you determine what you need.
No matter if it's a major recording studio or home studios, you'll find a good vocal mic that suits your needs in any setting. Recording vocals is the hard part, selecting one of the best microphones shouldn't be.
Once you get the best microphone for vocals crossed off your list, you'll be ready to start doing some serious, no-nonsense recording!