Quick-Access To the Best Podcasting Kit 👇
In order to find the best podcasting kit we first scoured the internet for more than 7 hours and created a ridiculous list of over 60 bundles.
Next we then spent more than a week testing the mics and gear we owned that were in the bundles and began narrowing it down by listening to hours of podcasts and YouTube videos to finally determine that the top podcast starter kit for most people is the Zoom Podtrak P4 bundle.
With a built in headphone amp, the ability to record at home or on the go, and including dynamic microphones the P4 kit will take you a long time to outgrow.
Our Pick: Zoom PodTrak P4
Not much beats the Zoom PodTrak P4 for podcasting, especially for the price. The base kit offers 2 sets of headphones, two dynamic mics, and an audio interface/field recorder to capture your tracks.
The hub of this kit is the Zoom Podtrak.
The Podtrak has four microphone inputs, four headphone outputs, and the ability to virtually invite your friends or guests to connect in on the conversation. All you have to do is connect your phone to the 3.5mm phone port or a computer via a USB port.
As you will see below, dynamic microphones are typically best for podcasting. They virtually eliminate sound from poor treated rooms, fans, ac units, and barking dogs from getting into your track.
This makes them ideal for recording at home or in the field.
Speaking of field, if you want to take this kit with you it's tiny and records clean audio to an SD card and can run on double AA's so you can host a show anywhere, anytime.
Having this option also means you can create a backup of your podcasts when recording on a computer. Yes it's also an audio interface so you can use your Zoom Podtrak for live streaming or well… Zoom.
Record on your computer or laptop, record on the SD card using the included dynamic microphones and headphones for live monitoring…
You can count on the Zoom PodTrak P4 to provide you with simple tools and all the equipment you need to get started podcasting.
Best Condenser Kit for the Money: Focusrite Scarlett 2i2 Studio 3rd Gen
The Focusrite Scarlett 2i2 Studio 3rd Gen is equipped with everything you need.
Professional headphones, the CM25 MkIII condenser microphone, one of the best audio interfaces to record to a computer or even an iPad. A bunch of free software is also included to start editing your audio in no time at all, making it a significant bang for your buck.
The included headphones provide long-lasting comfort when you choose to spend a few hours extra at your recording studio.
Don't worry about cables since the microphone comes with a 3-meter XLR cable. Plus, the 2i2 Scarlett interface provides two mic/line/instrument inputs allowing you to add a guest or co-host to the conversation if needed.
Best Dynamic Kit for the Money: Shure MV7 Black + Gator 3000 Microphone Boom
The best podcast w/ dynamic kit for the money is the Shure MV7 Black + Gator 3000 Microphone Boom. Paired together to bring you stability and quality voice recordings.
The Shure MV7 is the little brother to the famous SM7B and will ensure you get your point across crip and clear.
The adjustable 360-degree boom and the intuitive touch panel allow you to control your settings straight from the mic.
The touch panel on the microphone gives you full control of headphone monitoring, volume, and mute mic options. With a low-latency headphone jack, you can plug in and experience real-time monitoring of your recording.
The Shure MV7 and the Gator 3000 Boom are great when you start out because they offer advanced options with little complexity.
Best Budget Podcast Starter Kit: Focusrite Scarlett Solo G3 & Shure SM58
Combined together to make the best budget podcast starter kit for you are the Focusrite Scarlett Solo G3 & Shure SM58. This kit brings durability, consistency, and quality to your studio. Equipped with noise-canceling headphones, the famous SM58 dynamic mic, and a USB interface, this is great for all podcasters.
The only downside to this kit is it makes expansion to recording multiple mics difficult. The Scarlett Solo rocks for… Solo but not multiple mics.
However, you will not be disappointed with the production of audio this guy can deliver. Expect a bright and open sound to your voice and even instruments if you so choose.
The Solo G3 & Shure SM58 are here to deliver top quality at an affordable price, especially for those just starting off.
Best Affordable Podcast Starter Kit: Behringer PODCASTUDIO 2
The best affordable dynamic podcast starter kit in the market is the Behringer PODCASTUDIO 2 because it covers your basic input/output needs supporting 2 in, 2 out USB simultaneously and delivering warm and vibrant sound to your voice.
The preamp in the PODCASTUDIO 2 is versatile enough to be used at your desk or taken out into the field to collect nature sound samples. If that is what you are into…
The Behringer PODCASTUDIO 2 is an all-around powerhouse and even comes with a guide on getting started in the podcast world. This option is suitable for solo podcasters wanting to give it a shot, and turn their dreams into reality.
Upgrade Pick: Rode RODECaster Pro Podcasting Bundle
You get a huge upgrade with this Rode RODECaster Pro Podcasting Bundle, created to support the RODECaster Pro Production studio. This system can support 4 presenters at the same time with easy options to connect via USB, phone, or Bluetooth source.
Talk about overall functionality.
A Gator 2000 Boom Arm is included with your purchase to support your SM7B microphone. This allows you to focus on the critical things, such as bringing all the passion you got with your words and hands into your conversations.
What's the SM7B?
It's just the mic that Joe Rogan uses and countless other top podcasts because it is perfect for podcasting.
It's a cardioid dynamic microphone so background noise won't get into your track. It's also about as sexy as a microphone gets.
The Rode RODECaster Pro Bundle is fully equipped with the right technology and equipment to podcast like a pro. More versatile than ever before with notable additions such as the microSD card to ensure your content always has a clean recording.
How to choose a podcast kit?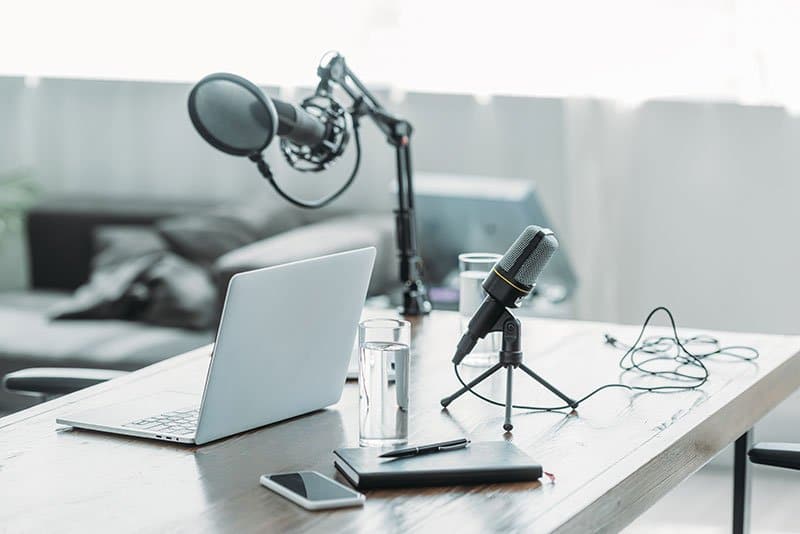 There's plenty of more options below and additional details but if you're not feeling confident in a decision yet, here's some info that will equip you to not regret your purchase.
A basic podcasting kit is made up of these key components:
Microphone
Recorder or audio interface
Cables
Let's look at each in more detail.
The microphone
Hopefully, you already know what a microphone is.
It's the funny-looking device that you speak into that somehow turns your spoken word into recorded masterpieces.
Take note of this though:
All microphones aren't created equal.
That is, there are a bunch of different kinds of mics, for different purposes, and with varying pros and cons.
There are decisions to make when choosing a mic:
USB or XLR
Dynamic or Condenser
USB vs XLR mics
The difference between these two mics is the type of connection they use.
XLR microphones are the traditional mic type and use a three-prong XLR (surprise) connector.
They connect to a recording device or audio interface via an XLR cable carrying an analog audio signal.
USB mics have much the same going on as XLR mics, but with the addition of analog to digital converters inside. These turn that analog signal into a digital one. This allows the signal to travel via USB cable directly to your laptop.
The main benefit of going with a USB mic is that they are generally cheaper and offer plug-and-play functionality.
XLR mics are the more professional option and allow for more flexibility and versatility (like recording with more than one mic at the same time).
It is for this reason that we'd recommend getting an XLR mic if you're serious about podcasting.
Dynamic vs Condenser mics
These two kinds of mics use different technology to capture sound, which inevitably give them different features.
As a general rule, condenser mics are more sensitive to background noise. They also have a more detailed top end, and tend to accentuate sibilance (S sounds) and plosives (P and B sounds).
Dynamic microphones are exactly the opposite, so they tend to be the best option for podcasting.
You miss out on a little bit of that top-end sparkle, but it's largely irrelevant when it comes to recording speech. Plus, you gain the benefit of minimized background noise and ugly speech by-products like plosives and sibilance.
So, get yourself a dynamic XLR mic.
Interface vs. Recorder? Or both?!?
The output of an XLR mic (via the XLR cable) is an analog one.
As a result, you can't just plug it into your computer, as computers live in the digital world. So, you need some form of analog to digital conversion.
That's essentially what audio interfaces do; they convert the analog signal from the mic into a digital one that your laptop can understand.
They also offer some other features, including:
Specific functions like removing too much bass
Headphone outputs
Monitor outputs
Connectivity for things like MIDI
Phantom power (required to operate condenser mics)
An audio interface is a necessary part of the podcast recording setup, though there is a second option.
The recorder.
No, not that horrible plastic instrument we all learned in elementary school.
Recorders (aka portable recorders, portable recording devices, handheld recorders, etc) perform similar functions to an audio interface. They also have the ability to store recordings directly to internal storage.
That means you don't need a computer with you to record, giving you the opportunity to record on the go.
Which is better?
That really depends on your needs.
If you plan on recording plenty of podcasts on the go, then a recorder might be a smart option.
If you're going to be recording your podcast episodes in a home studio, then go with an audio interface and a computer. They deliver ease of use, as well as enhanced flexibility and editing capabilities.
That's not the only decision that needs to be made when it comes to interfaces though….
Inputs/Outputs
It's possible to buy recorders and interfaces with just one mic input, as well as units with 8 or more.
You need to make a decision as to how many mics you need to record at once, which will influence how many inputs you need.
If you're still not sure, it's best to get more than you think, because you don't need to use them all at once.
At the very least, get a 2-channel interface, if not a 4-channel.
Outputs are important to take note of, as well, especially when it comes to the number of headphone outputs available!
Podcast Kit Examples from the Pros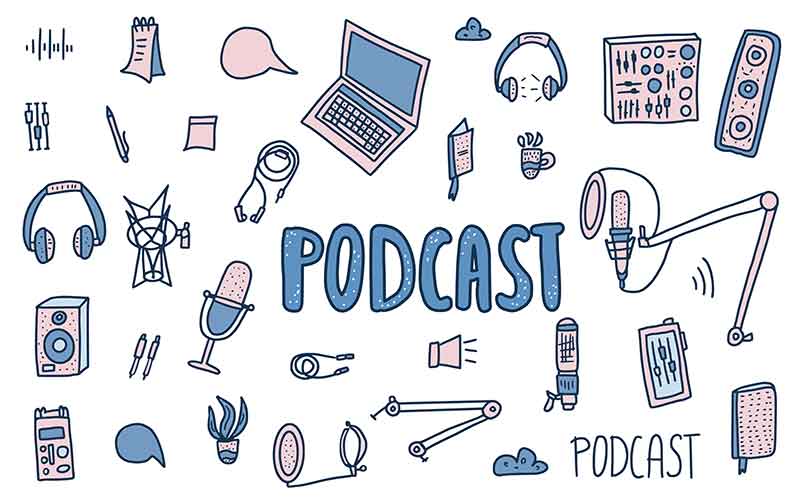 Seeing the setup of some pro podcasters may show you what you will need. Tim Ferris and Joe Rogan have two completely different setups and are kind of the best of each type.
Tim Ferriss Podcast Kit:
The Tim Ferriss Podcast setup is simple, but it's effective. Combining the necessary elements and none of the fuss.
It consists of:
Zoom H6 6-Track Portable Recorder
Shure SM58-LC Dynamic Mic
With this setup, Tim can pretty much hit the road with the gear in a backpack (with enough room for notebooks and whatnot), and get straight to the action.
The H6 portable recorder also records audio to an SD card and also doubles as a USB audio interface. This means that Tim can use the same mics to record straight to his computer for video conferencing episodes.
The SM58-LC's are dynamic handheld mics.
Does this sound you?
Do you want to record at home and on the go?
Then choose one of the field recorder/interface and dynamic mic combos below and get creating!
Joe Rogan Podcast Kit:
Joe Rogan is pretty much the king of podcasting, so it's no surprise that his kit is packed with top of the line gear.
Here's what's in the Joe Rogan podcast setup:
Shure SM7B dynamic microphone
Gator Frameworks Microphone Stand
Sennheiser HD 280 PRO headphones
Behringer 8-Channel Headphone Amp
Universal Audio 4-input Apollo Audio Interface
With this kit, Joe can record quality audio with minimal background noise thanks to the SM7B's dynamic nature and the Gator boom arms.
He can hear himself and his guests perfectly using his studio monitoring HD 280 PRO headphones.
He can record up to four guests at once with the UA Apollo interface. And, the Behringer headphone amp allows him to take the output from this and run up to 8 sets of headphones without compromise.
Does that sound like you?
Then you need to grab yourself a podcasting kit with a dynamic mic, boom arm, headphones, and audio interface.
Minus the boom arms and the $400 SM7B's, the Zoom PodTrak P4 bundle does everything the Joe Rogan setup will do but for thousands less.
Add some solid budget friendly boom arms to the PodTrak kit and at some point down the road upgrade to the SM7B's, everything you need to accomplish that is already in your base setup.
The PodTrak is also the affordable alternative to the Tim Ferris H6 portable recorder.
Everything We Recommend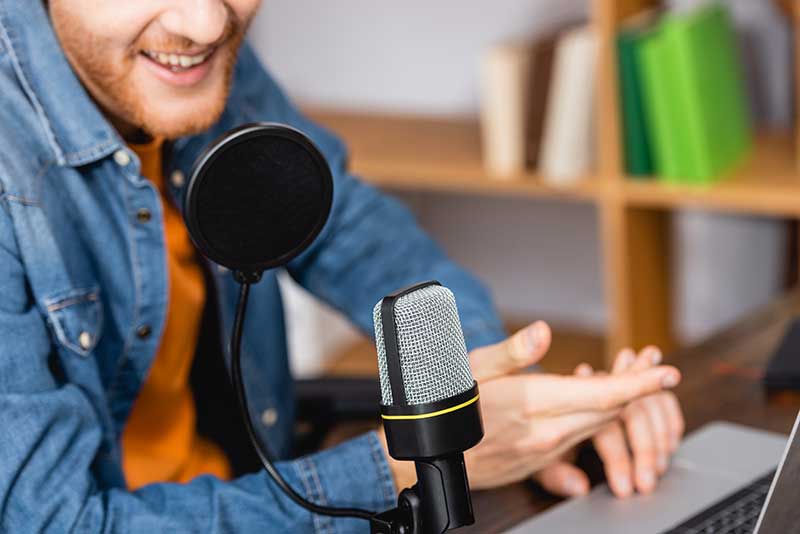 Zoom PodTrak P4
Let's look at what comes in the kit!
4x Zoom M-1 Dynamic Microphones
The four dynamic mics in this Zoom PodTrak P4 kit are well-built, durable units that offer a broadcast-quality sound. They have a supercardioid polar pattern, and handle high SPLs well.
They're basically Zoom's answer to the famed SM7B, which is great when working with others, or alone, in a not so well-treated room.
Windscreens Included
All 4 microphones come equipped with windscreens to control pop sounds or unwanted noise during recording. This is a plus for those just starting out and is getting familiar with their mic technique.
Zoom PodTrak P4 — Interface & Portable Recorder
A four input portable recorder that doubles as an audio interface, the PodTrak P4 is pretty much the podcasters best friend.
It has individual mic gains and mute buttons for each channel (to quickly stop someone going live to air when necessary), and four individual headphone outputs, which brings us to…
Four sets of studio headphones
Zoom has even included four sets of monitoring headphones, which are professional feeling units with leather-esque ear cups.
Tabletop Tripod Mic Stand
This is great for all the people who talk with their hands. The tripod mic stand gives you the freedom to get into the conversation without worrying about microphone placement or creating unwanted noise during the recording.
And yeah, you get four of them – one for each mic!
Cables & Adapters
The tools are provided to dial in via Zoom with your virtual friends and guests with appropriate cables included with your purchase.
Is this the Best Podcast Kit Option for YOU?
Perhaps you find yourself wanting to step outside, and beyond the four walls of the recording studio, then that'll be the best option for you.
It's portable, durable, and reliable, allowing you and three friends to start recording no matter where you are. The Zoom PodTrak P4 is the perfect kit if you're planning on recording multi-host podcast episodes.
The Best Podcast Studio Kit: Rode RODECaster Pro Podcasting Bundle
Let's take a look at the components in this kit.
Shure SM7B
The podcasting bundle includes the famed Shure SM7B. It delivers a high-performance recording with its ability to tailor to a vast range of voices and sounds.
It's a cardioid dynamic mic (perfect for podcasting) and is used by podcasters the world over, including Joe Rogan!
SRH440 Headphones
In your bundle, you'll find Shure's SRH440s headphones. These are designed for comfort to help you last during those extra long recording sessions. Made with foam padding to help block out outside noise just enough and not allow the headphones themselves to bleed into the microphone.
4 input portable recorder & interface
The RODECaster Pro podcasting bundle is an absolute powerhouse, and is easily the centerpiece of this bundle.
It has 4 mic inputs (so you can plug in guests when you grab some more mics), dedicated headphone outputs for each guest, and can record directly to an SD card. or, plug it into your computer via USB!
One of the coolest features of this little guy is the ability to preload sound effects, stings, and music beds on the programmable pads to the right. These can seriously level up your podcast production.
MicroSDXC Card Included
An indestructible SD card that can withstand any kind of water, shock, or X-ray proof damage to ensure the safety of your content; 10-year warranty attached! Nothing could possibly go wrong, plus 64G is a lot of storage to play with, so get to recording!
Gator Frameworks Boom Arm
This is the ideal arm for the SM7B, allowing you to mount the mic to your desk and ensure perfect mic positioning while recording.
Does this Bundle Sound like the Best Podcast Kit for you?
The Rode RODECaster Pro Bundle sounds so good so far, doesn't it? Are you ready to take the leap in your career? Or are you finally giving yourself the gift of an upgrade to level up in your already blooming recording career? Then this would be the podcasting kit for you.
Grab your kit right now, so you don't keep your audience waiting any longer!
Honorable Mention: Zoom H5 and RE20
The Zoom H5 and RE20 get the honorable mention when it comes to the best podcasting starter kit. That's because the heavy-duty pop filter inside the mic excels in close-up voice work. It is portable because it functions off 2 double AA batteries and records up to 32G straight to an SD card.
The Zoom H5 is equipped with an X/Y mic capsule that helps you decide on the best mic for your recording occasion, including the odd shotgun mic. The Zoom H5 is compatible with most H6 modules; however, those can be purchased separately.
Overall the Zoom H5 and RE20 bring portability to your recordings and are all-around versatile for every occasion, thanks to an interchangeable microphone system. This is an excellent option for those looking to do audiobook narration, voiceovers, or talk shows. Is this an honorable mention of your lucky kit?
RE20 Microphone
The RE20 is a professional quality microphone that produces smooth and natural character in your voice, giving clarity and definition to your voice.
This mic has been a staple of the broadcasting industry for years, so you know you're in safe hands.
The RE20 dynamic microphone will perform like the condenser counterpart. What a powerhouse combination of durability, precision, and sensitivity! You can record clean and clear vocals, really leveling up your recordings.
Broadcast Arm
The honorable bundle comes equipped with a durable broadcast arm great for home or studio use, and it has an XLR cable to connect your microphone. Now there is an option to stay put during your podcast and just record without having to worry about picking up hum noises or dropping your equipment.
Zoom H5 portable recorder
The H5 is potentially the most widely used portable audio recorder on the market, and it's excellent.
It already has two mics built into the top of it, so you can point and shoot. But, it also offers two XLR inputs at the base, allowing you to connect your RE20, and perhaps another mic at some point.
With it, you'll record to an SD card, then revert back to your computer in the studio to take care of editing duties.
Is this Honorable Mention your Lucky Pick?
Keep it simple with this podcasting kit that is built to last. The Zoom H5 and RE20 bring beginners and seasoned podcasters the reliable equipment they need to allow light travel and fieldwork.
Rode Microphones RODECaster Pro
Here's what's in this awesome podcast starter kit:
2x Podmic Dynamic Cardioid Microphones
The PodMic is a microphone created by Rode that was specifically built for podcasting. It is a dynamic microphone with a built-in pop filter that has a cardioid polar pattern which makes it an identical setup as the pricier SM7B.
The cardioid polar pattern is perfect for reducing background noise. Think things like your co-hosts or guests' voices from bleeding over into your microphone track.
Inside the mic is a clever little pop filter that helps eliminate any unwanted P and S sounds to produce clear voice recordings.
What's even better is the fact that you get two of these with this kit!
The RODECaster Pro
This baby is basically an all in one portable podcasting studio.
Audio Interface and an SD Recorder in One
It works as a standalone recorder, capturing audio onto an SD card, or you can plug it into your computer and use it as an audio interface.
But, and here's where things get really awesome, it's so much more than that.
Inputs and Outputs
The RODECaster Pro has 4 mic inputs and 4 headphone outputs. This means you can expand in the future to add two more guests, and this interface will have your back the whole way.
You can connect other devices via Bluetooth or USB, to plumb in background music or to connect with someone on the other end of the line.
Special FX
There's even more! You can use the RODECaster Pro's programmable sound effects pads to cue up jingles, stings, and sound effects, to add some sizzle to your podcast production setup.
Boom Arm
The podcast kit comes equipped with two boom arms with a built-in XLR cable, so you can connect your microphones and start recording right away. Not to mention the ease of use that comes with attaching your microphone for a hands-free experience.
Headphones and More
Also included are a couple of sets of studio headphones from H&A. They're decent cans, comfortable, and sound fairly accurate.
By no means are these headphones designed for pro-studio mixing or producing, but they're perfect for podcasting!
The RODECaster Pro is the Best Starter Kit. Do you Agree?
You get a one year warranty with the kit, and you can activate the second year by registering your RODECaster Pro Kit online. Kind of a nice advantage, don't you think?
A piece of simple, studio-grade equipment that provides you with the tools you need to start recording with your friends and special guests.
You are wasting time looking any further to find a better option when you are first starting out, this guy is exactly what you need.
Best Podcast w/ Dynamic Kit for the Money: Shure MV7 Black + Gator 3000 Microphone Boom
So, what comes with the Shure MV7 + Gator 3000?
Shure MV7 Dynamic Microphone
The Shure MV7 is a dynamic microphone that is less sensitive than its counterpart condenser microphone.
The cardioid polar pattern in this Shure focuses on the sound at the microphone's front while isolating the back and sides.
Digital/Analog Recording
The mic has an option for digital and analog recording thanks to it's twin XLR and USB outputs.
This gives you more options to control the type of recording you are looking to capture. Perhaps you seek a more natural tone or opt for the digital recording to control more of the finished product.
If you want to use it as an XLR mic, then you'll need to BYO audio interface! Otherwise, plug in as a USB mic and be done with it.
Gator 3000 Mic Boom
You can set up your recording studio anywhere with the Gator 3000 Mic Boom. The clamp and mount are easy to use and make this an efficient piece of equipment hook up to your desk or kitchen table.
With the ability to rotate the stand 360 degrees you are free to move and swap seats or simply direct the boom arm and mic right to the sound source.
Is the Shure MV7 + Gator 3000 your Budget Friendly Kit?
This kit is ideal for those who need a setup for creating quality voice recordings, but aren't ready to break into their savings account just yet.
Download the ShurePlus Motiv Desktop App and level up your audio. You can easily adjust the EQ filters to ensure a consistent recording throughout your content. You can also save time by saving custom presets, so next time you are ready to record, you can just start, making the editing process much easier.
Best Podcast w/ Condenser Kit for the Money: Focusrite Scarlett 2i2 Studio 3rd Gen
Here's what's included.
Editing Software
Ableton Live Lite and Pro Tools First Focusrite Creative Pack are the two DAWs included with the purchase. They give you the freedom to start recording right away, kind of a nice gesture to save you time searching for software.
Condenser Microphone
The condenser microphone included in the kit makes your voice sound natural when recording in a sound-treated environment.
The cardioid polar pattern will zero in on the sound source, helping capture precisely what the mic is pointing at without grabbing too much of what's going on in the background.
Knox Pop FIlter
The included pop filter is a nice level up, helping to eliminate those annoying loup Ps and up close narratives.
2 in, 2 out Audio Interface
The Audio Interface features a specially upgraded mic preamp that opens up voice recordings, producing a bright sound. You can also record up to two channels with the two mic/line/instrument inputs while listening in with your headphones.
Focusrite Scarlett Headphones
The headphones this bundle offers are a decent set of studio headphones, perfect for podcasting and for editing audio once recorded.
Boom Arm
The boom arm gives this set up a more versatile placement, where you don't have to worry about holding on to the microphone at all times and more so focus on your work.
A Podcast Condenser Kit that Doesn't Break the Bank.
This condenser kit is an excellent option for those just starting out with their podcast and want to keep their pockets full.
You can set up this podcast studio in a sound-treated environment and get to creating without taking up too much space, keeping your equipment organized and set up for comfort.
Best Budget Podcast Starter Kit: Focusrite Scarlett Solo G3 & Shure SM58
Here's what's in this kit.
SM58 Dynamic Microphone
The SM58 is one of the most durable mics out there, so you know this guy will go the distance.
The dynamic mic will gradually drop off as you walk away from the sound source. Plus, it wont pick up too much background raucous, making it an ideal option for recording at home.
Focusrite Scarlett Solo G3
The Scarlett is pretty much the go-to interface for beginners, as the Solo is the single-channel offering.
It's not suitable for recording podcasts with two or more hosts. Yet, it does what it does perfectly. It has a dedicated headphone out (as well as monitor outputs) and even an instrument input for recording guitar or bass.
Headphones
With your comfort in mind, the headphones have soft ear cups and are made to cancel out any ambient noise and avoid bleeding into your live mic mixes.
The frequency response of these headphones is wide, so you'll hear the entire audible range.
Bundled Software
You get some epic recording software with the kit so you can get started recording podcast episodes immediately.
Ableton Live Lite
Focusrite Red Plug-in Suite
Pro Tools First Creative Pack
Is this Budget Friendly Bundle the Best for you?
You have everything you need in this bundle to start recording, including software to help you save time searching for one.
This package is best for those who are trying to record on a limited budget, but still want to invest in quality gear.
A Good Affordable Condenser Starter Kit: Behringer Voice Studio Bundle
The best affordable podcast starter kit is the Behringer Voice Studio Bundle because the preamp design is fantastic for such an affordable kit. The 16 different preamp voicings and downloadable software give you the freedom to edit and record in the comfort of your home or studio.
The preamp is designed to be used with vocals, guitars, and drum kits, and the USB audio interface lets you connect straight to your computer. Talk about making recording more painless than ever.
The Studio Bundle comes equipped with a USB/XLR microphone cable and a mic stand. You can free up your hands and not worry about picking up low-frequency noise due to movement/fidgeting or getting caught in wires.
So, what made us choose the Behringer Voice Studio Bundle as the best affordable starter kit?
C-1 Studio Microphone
C-1 Studio Microphone is gold plated with a metal die-cast body. This is meant to ensure a long life span and eliminate any distortion in the low-frequency ranges.
Being a condenser mic, the C-1 is pretty sensitive, so it's best used in well-treated environments.
Cardioid Pickup Pattern
The well-crafted cardioid polar pattern on this mic keeps things focused up front, with minimal background interference.
Single input tube preamp & interface
The kit comes with Behringer's Tube Ultragain MIC500 USB, which is a single input tube preamp with 16 awesome preamp modes.
It also offers phantom power (necessary to power the condenser mic), and a few switchable extras such as a -20dB, a phase flip, and a low-cut filter.
Affordability at its finest, is this your next Podcast Kit?
This Behringer Studio Bundle is fully equipped at an affordable rate to get you recording quickly.
It's perfect for anyone ready to get started but budget is the only thing holding them back.
You'll probably want to add a pop filter in front of the mic, and maybe grab a set of headphones in the future (if you don't have already).
A Reliable Affordable Dynamic Podcast Starter Kit: Behringer PODCASTUDIO 2
What's in the Behringer PODCASTUDIO 2?
Dynamic Microphone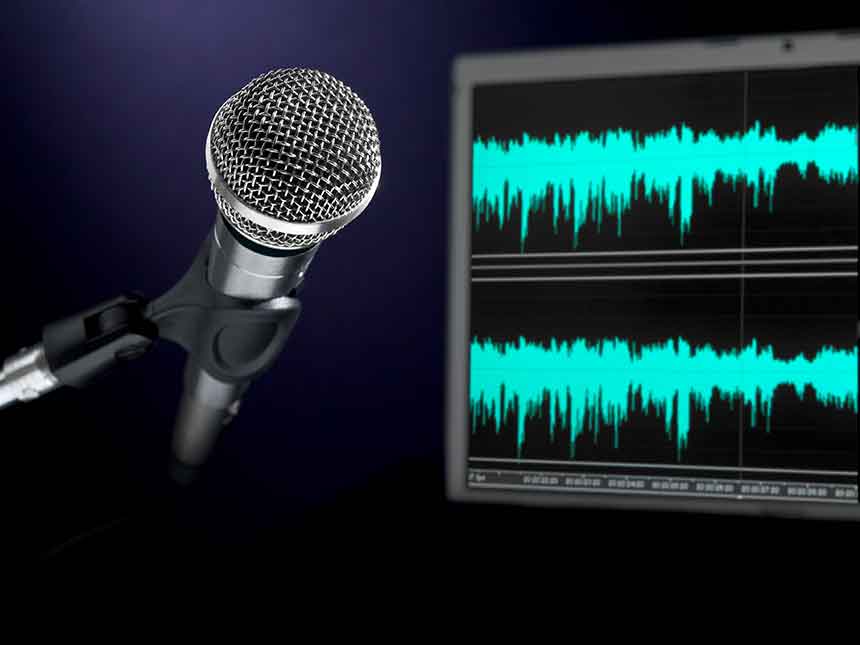 The mic's dynamic feature is an ideal option when you are working outside of a treated room, helping you capture a transparent sound. The added pop noise filter clarifies your vocals and eliminating off-axis sounds.
The cardioid mic has a smooth mid-frequency presence that captures your vocals head-on while eliminating anything in the background or from the sides.
HPM Headphones
The HPM 1000 Headphones boost the quality of the work you are producing with the ability to deliver natural and clear sound. They strive to provide you with the comfort you need to wear these guys for hours.
The headphones are closed back in style, giving you optimal dynamic range in your audio nuances and details.
Table Microphone Stand
A straightforward yet handy feature to make your experience feel more professional is the tabletop microphone stand. You really learn to appreciate the little things that make a difference in your recording studios, such as using your hands when you are talking or adjusting sounds and dials.
Single input mixer/interface
This kit includes a small mixer from Behringer's Xenyx range, the Xenyx302USB.
It has one mic input, a headphone output, and even line inputs which allow you to plumb in some background music or a voice call with a guest.
So, basically everything you need for a one-man podcast band!
Is this Dynamic Podcast Kit at the right Affordable Rate for you?
You don't have to break the bank when investing in reliable podcast gear to get you started on your next project.
This kit is the right option for you when starting out for the first time. It even has a Podcast Guide to help you get started, even if you don't have a sound-treated studio.
Best Cheap Podcast Kit: TONOR Pro Condenser Microphone
The best cheap podcast kit is the TONOR Pro Condenser Microphone that is fully equipped with the basics to start your own podcast. With a scissor arm and clamp, windscreen and pop filter, as well as 48v phantom power supply, you've got all the essential tools to record at home or in a sound-treated studio.
Keep in mind this guy is not compatible with mobile phones or tablet computers, so make sure you have a proper desktop or laptop.
The TONOR Pro is equipped with an adjustable scissor arm and clamp as well as a shock mount, so you can achieve that professional feel at home. The solid build-quality allows you to put out of mind the idea of the clamp failing and causing any damage.
This is an ideal option for you when first starting out with a podcast and are looking to spend less yet achieve more out of your recordings.
Why? Let's take a look…
Condenser Microphone
A condenser is the ideal microphone when working in a sound-treated room to help pick up sounds and give more openness to your vocals.
The cardioid polar pattern used by the Tonor mic improves the desired sound pickup while isolating any noise from the sides. Which actually makes this an ideal option for podcasting and live streaming from your home studio.
Shock mount
Condenser mics can be pretty sensitive, so you need to mount them in a shock-proof spider, just like the one included in this bundle!
Windscreen and Pop Filter
The windscreen and pop filter help eliminate any unwanted, harsh pop sounds created by wind or speaking up close to the mic. This is quite the level up in your audio quality for such an affordable price.
Phantom power supply and sound card
The condenser mic needs a phantom power supply to operate, so that's covered, as is getting sound into your computer via the included sound card.
It's no big boy audio interface, but it does a decent job for an entry-level kit.
XLR Cables Included
The input and output 3.5mm and Male to Female XLR cables are included with your purchase so you can plug and play right away at your home studio.
Is this the Best Cheap Kit Option for you to Get Started?
You don't have to completely drain your bank account to start recording a podcast. The TONOR Pro is equipped with all that you need to level up your voice recordings for projects, voice-overs, or your YouTube channel.
Does this sound like the best cheap option for you? We think so.
Best Video Podcast Kit/Video Podcast Starter Kit: DREAMGRIP Evolution 2 MOJO Universal Modular Video
The best video podcast kit is the DREAMGRIP Evolution 2 MOJO, because the kit comes with LED lights, a universal mount shotgun microphone, and USB charging cables. All of which allow you to have a portable studio attached to your phone and camera at the same time while capturing quality voice recordings.
The Dream Grip gun mic is a suitable option for those wanting to take their creativity outside (or record an interview indoors) because of the mic's ability to laser in on the sound source. Simply connect your microphone through the 3.5 mm jack and pick up sound from 1-3 m away.
The video set up gives you an option to connect two cameras or one camera and a power bank so you can charge up the LED lights while you are filming.
Quite a handy option, so you don't have to cut your filming short!
The DREAMGRIP Evolution is a simple setup with a rugged mic for those looking to take their filming and recording outdoors!
Condenser Microphone
This condenser microphone will pick up a direct sound from a distance. When working with noisier environments, point the mic directly at the sound source and capture that interview with ease.
LED Lamps
These lights are a great feature in your bundle to give more clarity, brightness, and even tones to your videos. Plus, they have cute little barn doors to help you focus the light properly.
After your hour is up with the LED lights, the USB cable provided is compatible with any power bank so that you can charge on the go.
Designed for smartphones
This kit is a little different to most podcasting kits, as it is designed primarily for use with smartphones (though DSLRs work as well).
In fact, there are brackets to add two phones, using one as a front monitor, or for setting up to different zoom angles.
The kit also includes an epic optics adaptor for smartphones that gives you a huge range of shooting abilities.
Neutral Density Filter
You can gain more control of your aperture and shutter speed combinations by controlling the amount of light that gets into your camera shot. This way, you can control the mood of your videos.
Does this sound like the Best Video Podcast Kit for you?
This podcast kit has everything you need to get started filming and recording at once. You can even use a smartphone and a DSLR at the same time!
This option is user-friendly for beginners who want to level up their voice recordings and add a more professional feel to their videos.
Get started sooner rather than later by grabbing your kit today.
Best Mobile Podcast Kit: Shure Mobile Recording Kit
The best mobile podcast kit is the Shure Mobile Recording Kit because it is simple and easy to take anywhere. Alll you have to do is plug and play into your cell phone, and you have real-time monitoring and recording straight to your device.
The bundle includes the Shure SRH240A headphones. These are freshly redesigned for your comfort to last a few hours extra in the studio and cancel out external noise.
The Shure Mobile Recording Kit is ready whenever you are, whether you are planning to start a podcast, upgrade your YouTube channel quality, or simply start recording straight from your couch.
Microphone
The MV5 microphone comes with three different presets. This makes it convenient for recording vocals/instruments, podcasting, and voice-over work: it's like having three mics in one.
It's a digital condenser mic with a built-in audio interface, communicating with your smartphone or computer by USB!
It's that easy….
Micro USB to USB/USB to Lightning Cable
The USB cables are included with your purchase to connect your microphone to any PC/desktop and iOS devices.
Aluminum Stand
The detachable stand makes it an easy set up at your desktop with a seamless hands-free experience during your recording.
Shure SRH240A Headphones
A seriously professional feeling set of headphones, the SRH240As are comfortable, durable, and they sound great. They are everything you want from a set of podcasting cans.
Does this bundle have everything you need to get started today?
You don't have to spend hundreds of dollars on all the top end equipment to get you started on your YouTube channel or podcasting.
This simple and user-friendly kit is perfect for anyone who wants to get podcasting on the go.
Best Portable Podcast Kit: Zoom PodTrak P4
The Zoom PodTrak P4 is the best portable podcast kit because of the echo-free remote call-ins that enable you to have conversations with people at a distance. Add to that the fact that you can individually control each headset to ensure that you and your users can hear each other clearly during a call in a louder environment.
The echo-free Zoom calls can be dialed via computer with a USB or connecting your cellphone to the 3.5mm TRS jack.
The PodTrak can support everything that a recording station can do but on-the-go. It has great battery life from the 2 AA batteries and powerful audio processing functions. This is a comfortable, reliable, and portable option to use when recording a podcast or a different kind of audio panel.
The Zoom PodTrak P4 bundle is perfect for friends looking to start a podcast together right in their living room. It's also great for those traveling and looking for a simple and portable solution that won't take up too much space.
Dynamic Microphone x4
This kit comes with four of Zooms excellent dynamic broadcast microphones, which are great for recording in a non-treated room. A windscreen is included with your purchase to eliminate any wind noise and harsh pop sounds from P or B words.
Tripod Stands
Four tripod stands are included in your kit to make a seamless hands-free user experience. You don't have to worry about dropping the mic mid recording, leaving you free to type away and take notes.
Professional Headphones
Being able to hear yourself and your podcast guests is crucial, which is why you'll be pleased to know that this kit includes four sets of pro-grade headphones from Zoom.
The PodTrak P4
The centerpiece of the recording bundle is the PodTrak P4, a portable recorder with 4 XLR mic inputs and 4 headphone outputs. It has controls for each in and out, programmable sound pads, and SD card recording.
Or, use it as a mixer and USBn interface for your computer!
Is this the Best Portable Podcast Bundle for you?
The Zoom PodTrak is a durable bundle that is guaranteed to deliver quality in a louder environment.
This is a comfortable option for those recording on the go or with a group of friends.
If you need a reliable podcast kit for location-recording, the PodTrak is versatile and user-friendly.
Best 2 Person Podcast Kits
Best: Rode Microphones RODECaster Pro
The Rode Microphones RODECaster Pro is the best 2 person podcast kit. It comes equipped with two of everything to get you and your best friend set up and ready to start recording to a microSD card or straight to your computer.
The RODECaster Pro is made for superb audio quality production. It offers fantastic connectivity, via Bluetooth and USB. This kit can also spice up your recordings with added sound effects and jingles during your recording!
This podcast kit is bound to level up your recordings with headphone monitoring and a swing arm to stabilize your equipment. This delivers a real professional studio-like feel.
The RODECaster Pro is for the seasoned podcaster or anyone just starting and looking to add a little flair to their recording equipment.
Here's why:
2x Dynamic Microphone – Rode PodMic
The PodMic is a durable dynamic microphone that is great at canceling out low-level noise when working in an untreated room.
With a built-in pop filter, you can eliminate close narratives and harsh pop sounds that free you from worrying about your mic technique.
Swing Arm
The kit comes with two broadcast-style boom arms. This is equipped with an XLR cable and clamp so you can secure your mic to a desk or table. With this arm, you can remove clutter while giving yourself a hands-free experience and a real-life studio feel right in your living room.
Headphones
A nice set of headphones are included, and they're made for your comfort for when you decide to stay in the studio for a few extra hours. These guys have enough noise cancellation to ensure the sound will not bleed into the open microphone.
The Epic RODECaster Pro
There is no better friend to the seasoned (or beginner) podcaster than the RODECaster Pro.
It has 4 inputs and 4 headphone outputs, so it's ready to take the two mics included in the bundle with room to spare if you need to expand. Plus, it has programmable pads which allow you to trigger sound effects or music beds!
Not only that, but you can use the RODECaster as either a portable recording studio, or an audio interface connected to your laptop via USB.
Is this the best kit for you and your buddy to get started podcasting?
This is the best podcasting kit for two people wanting to start an at home podcasting studio. That's because you have all the basics plus flair due to the RODECaster Pro.
With the option to dial in virtually you two will never have to reschedule. Plus, you get to split the cost, so it's affordable too.
Runner Up 2 Person Kit: Zoom PodTrak P4 Portable Multitrack Podcast Recorder
The runner-up 2 person kit is the Zoom PodTrak P4 Recorder because it allows you to connect via USB, phone, or a Bluetooth source. This means you can take your creativity anywhere with an option to add two additional guests to your project.
The headphones have an individual dial that allows you to monitor and adjust the volume. This way you'll stay tuned and connected with the conversation.
The Zoom PodTrak offers easy remote call-ins by connecting your computer via USB or phone via the 3.5mm TRRS jack. So if you can't take your portable kit just anywhere, you can set up your station right in your living room.
The PodTrak P4 is a suitable option for two people or more who are looking to take their studio with them while they travel or set up in a busier environment.
2x Zoom Dynamic Microphone
The kit comes with a pair of dynamic broadcast mics and foam windscreens for each. Despite being a fairly affordable kit, these sound fantastic!
Attach them to the included tripod stands to set up your studio anywhere at any time.
Headphones for each of you
You get two sets of headphones from Zoom in this kit, which are comfy for long sessions and feel pretty reliable, which is exactly what you need!
PodTrak P4
The P4 is a four-input recording device and audio interface.
Obviously, this kit only comes with two mics and headphones, but it's helpful to know that you can expand if required.
The P4 is a super capable device, too. It has separate gain controls for each input, and individual level controls for each headphone output. It also has programmable sound effects triggers and the ability to operate as a USB audio interface.
Is this runner up starter kit the best option for you and your friend?
Take your studio outside or change living-rooms every week with your recording buddy. This podcast kit will follow you literally anywhere.
It keeps things simple, straight-forward, and beginner friendly. So, will this be the kit to get you started?
Best Podcast Starter Kit for 2: 2 Person Podcasting Podcast Kit
The best podcast starter kit for 2 is the 2 Person Podcasting Podcast Kit. It offers durability at an affordable price that brings individuals everything they need. A microphone, headphones, and stand, this kit gives its users high-quality recording and production studio set-up.
One of this podcast starter kit's unique features is the 100% copper cables. These are far more durable and efficient compared to regular CCA cables. What this means for you is far more reliability in your equipment at an affordable price.
The 2 Person Podcasting Podcast Kit is an affordable option for those just starting out. Get it if you need quality equipment to level up your audio without breaking the bank.
Here's why:
Soundcraft Notepad-8FX Mixer & Audio Interface
The Notepad-8FX is an analog mixer console that is equipped with input/output USB components. This is suitable for all podcasters that want to use the built-in USB audio interface and connect to their favorite Mac and PC editing software.
2x Dynamic Microphone
These are full metal body dynamic mics with a unidirectional polar pattern that is great for voice. Tshemics gives you the freedom to capture clean and clear vocals. The added pop filter and windscreen help to eliminate harsh signals and sounds.
PRO-M50 Headphones
Two pairs of affordable headphones with leather finish cushions or the soft suede offer maximum comfort. They isolate sound and produce minimal bleed.
Desktop Tripod Stand
The RTMS21 mic stand comes with the kit. It is equipped with a pop filter and shock mount to eliminate unwanted sounds during movement and close vocal narratives.
Cables
This two person kit also comes with XLR cables for connecting your mics, as well as a headphone splitter cable so you can plug both set of headphones in, since the mixer has just one output.
Is this the right podcasting starter kit for you and your mate?
It is time to make things official when it comes to your recordings.
This portable and user-friendly podcasting kit is equipped with all the tools you need to get started.
The best part is you can cut the cost in half.
Best 3 Person Podcast Kit
Best
When it comes to finding a 3-person, there aren't really many options. In fact, you're better off going with the four person kit below.
If, however, you really want to create a 3-man kit, then here's how to do it…
The 3 person podcast kit is put together for podcasters to level up the at-home studio. You'll keep things tidy and compact without breaking the bank on new equipment.
Sennheiser e 835 Microphone
The Sennheiser e 835 microphone is designed for voice with ultra-low handling noise.
It's a dynamic microphone, so it's ideal when working in an untreated environment, helping you reproduce clear vocals for your recordings.
With a frequency range of 40Hz-16kHz it will record even more than your voice if you ever want them to.
You can get a 3-pack of these guys on Sweetwater here.
sE V Series to save some Cash
The sE Electronics V3 is a dynamic microphone that is uniquely designed with an open-sounding cardioid pattern and frequency range of 50Hz-16kHz.
The SE Electronics V3's dynamic polar pattern provides an excellent sound pick up.
Its warm, high quality audio makes the V3 perfect for professional recording or live performances!
And you can get them in a 3-pack bundle on Sweetwater here.
PodTrak P4
The Zoom PodTrak P4 is ideal for professional podcasters who need a high-quality engine to record their content. The multi FX processor features 4 microphone inputs, allowing you to record any type of audio that your podcast contains.
This machine also includes powerful computer processing software with real-time monitoring of all inputs and outputs, ensuring the perfect sound quality every time.
Gearlux Cables
The XLR cables suggested with this kit are noiseless instrument cables. They carry superb sound and enhance your signal clarity.
Stands
You have an option to choose between two types of broadcast arms from Rode PSA1 or the Knox Gear that will save you quite a few bucks when purchased separately.
Overall, both stands are durable, with 360-degree access to your microphone for a versatile application.
Best Cheap Podcast Starter Kit for 3: Rockville 3-Person Podcast Podcasting Recording Kit
The best cheap podcast starter kit for 3 is the Rockville 3-Person Podcast kit. It comes with mic stands, headphones, mic amplifiers, and a high channel stereo/mono mixer. This kit opens up the floor to explore different settings and sound, whether you are looking for a more dynamic or balanced finish.
The Rockville 3-Person Recording Kit comes with professional monitoring headphones with a transparent response. The headphones are made with velour cushioning to provide ultimate comfort during your sessions.
Dynamic Mics
The microphone included with the purchase is the RMC-XLR that comes with the RTMS21 mic stand. You can secure your handheld microphone into the shock mount for a seamless hands-free experience, and you get three of these babies.
Tripod Mic Stand
Utilize the shock mount to secure your mic in place with an added pop filter to eliminate any harsh sounds or close vocal narratives. When you are all done, simply detach and stow it away comfortably for future transport and convenient storage.
Rockville Nickel Plated Cables
The 10 ft nickel-plated cables are included for convenient set up at a distance. They feature 100% copper conductors to ensure you get the best signal clarity.
8 Channel Line Mic Mixer
You'll plug the three mics into this handy mic mixer, set the levels of each, and the plumb the output of this into the…
Rockmix 5 Mixer/Interface
This Rockmix 5 takes the signal from the line mixer and digitizes it for recording on your computer.
You can use the output from the mixer to then drive the…
Headphone Amplifier
The 8-channel headphone amp gives you an option to switch between stereo or mono recording depending on the sound you want to capture. Play around with flat responses for voice during recordings or open up the acoustic sound in your music, if you're into that as well.
Does this podcast kit meet your trio's budget?
If you are looking to add a bit of flair and professionalism to your recording, then this would be the kit for you.
Best 4 Person Podcast Kit
Best: Zoom PodTrak P4
The best 4 person podcast kit is the Zoom PodTrak P4 because you can take this portable set-up anywhere. The kit is equipped with 4 sets of headphones and mics to get you started on recording right away.
Connect virtually with your guests and mates with the USB connection through a computer or a 3.5mm TRRS jack with your phone. The PodTrak gives individuals the freedom to control their headsets, adjusting volume settings as they see fit.
When you are done using your equipment, a cleaning cloth is included with your purchase to prep your equipment for your next podcast session.
The Zoom PodTrak P4 offers a user-friendly experience for a studio-like recording and the ability to monitor, control, and wirelessly dial in with your mates.
Why?
Here's why:
Dynamic Mic x 4
Durable by nature, the M-1 mic can capture clean and natural vocals with a windscreen to filter out harsh pop sounds or heavy breathing. Being a dynamic mic, it's great if you are not working in a sound-treated room.
Desktop Tripod Stand
Stabilize your microphone with the tripod stand. This way, you'll focus more on the talking than proper microphone placement.
Zoom Headphones
The four sets of headphones are equipped with volume monitoring. So, each individual can control their settings during live recordings.
Zoom PodTrak P4 4 Channel Recorder & Interface
This powerhouse of a machine from Zoom allows you to record directly to an SD card while controlling four inputs and four headphone outputs. Or, use it as a USB audio interface for seamless multitrack podcast recording.
Is this the podcasting kit to get you started?
So you have your friends all set to start a podcast with you but no equipment.
Having something portable, durable, and user-friendly will make your experience stress-free. This kit was specially designed to accommodate seasoned podcasters and beginners.
Got a group of four? Then this is the kit for you.
Best Cheap Podcast Starter Kit for 4: Rockville Dynamic Podcasting Podcast
The best cheap podcast starter kit for 4 is the Rockville Dynamic Podcasting Podcast. It provides you with all the basics to get started recording with built-in features to filter out unwanted harsh sounds and recording straight to your PC.
When you are all set and done, you can pack the lightweight mic and stow it away in a carrying case for safe storage and portability.
The lightweight mic stand with shock mount can support up to 1.46 inches in diameter with rubber feet for ultimate stability and strength.
The Rockville Dynamic Podcasting kit is user-friendly and straightforward without extra add-ons. Still, it produces a high-quality recording and gives you the freedom to get started right away, as long as you have your own audio interface.
Here's what you'll get in the kit:
Dynamic Microphone
The dynamic microphone is durable and less sensitive than its counterpart condenser microphone. This makes it a suitable option for starting out in your living room.
The unidirectional polar pattern reduces noise coming at you from the back and sides capturing only the sound source the mic is directed at.
Shock Mounts & Pop Filters
The 4 mics mount nicely into rubber shock mounts, isolating them from acoustic vibrations.
The additional pop filters help you capture clear audio with no harsh sounds.
XLR Cables
The 10 ft XLR cables are designed with oxygen-free copper to deliver distortion-free and crystal clear signals.
Does this cheap podcasting kit hit your budget needs?
Are you looking to add quality to your podcast recordings without breaking the bank?
This kit was designed to make your life stress-free and straightforward.
Plug and play right away, and then stow away when done!
Best Podcast Kit for Beginners
Dear beginners, we did not fail to leave you out of this blog.
In fact, we have collected information on the best two beginner podcast kits to help narrow down your search.
A word of warning, though:
You're better off adding a little more complexity to begin within, especially if you're going to be recording more than one person at a time.
Trust us, the investment is worth it.
If you absolutely need to start with a single cable, USB mic that gets you up and running quickly, then read on.
These are professional yet straightforward podcast kits to help you get started at a reasonably affordable rate.
Best Dynamic Kit: Audio-Technica ATR2100X-USB USB/XLR Microphone Bundle
The best dynamic mic podcast kit for beginners is the Audio-Technica ATR2100X-USB. This is because the user-friendly features make you sound like a professional right off the bat. Included in your package, you have a boom arm and XLR/USB connector options to make it versatile when recording with your PC.
As a beginner, you don't necessarily need all the fancy mixers and headphone monitoring features. Audio-Technica provides you with the basics here. Like what?
Like a pop filter that manages up close narratives and harsh breathing that could tarnish your audio quality.
The dynamic kit can connect with a USB to your PC for a digital recording. oR switch it up and use the XLR output if you will be using this microphone in a live setting/performance.
Overall the ATR21100X-USB is the best dynamic podcast kit for any person starting out for the first time. It's ideal if you're still learning the mic basics without overcomplicating the recording process. Freeing you to stick to what matters most, and that's putting out quality content.
Dynamic Microphone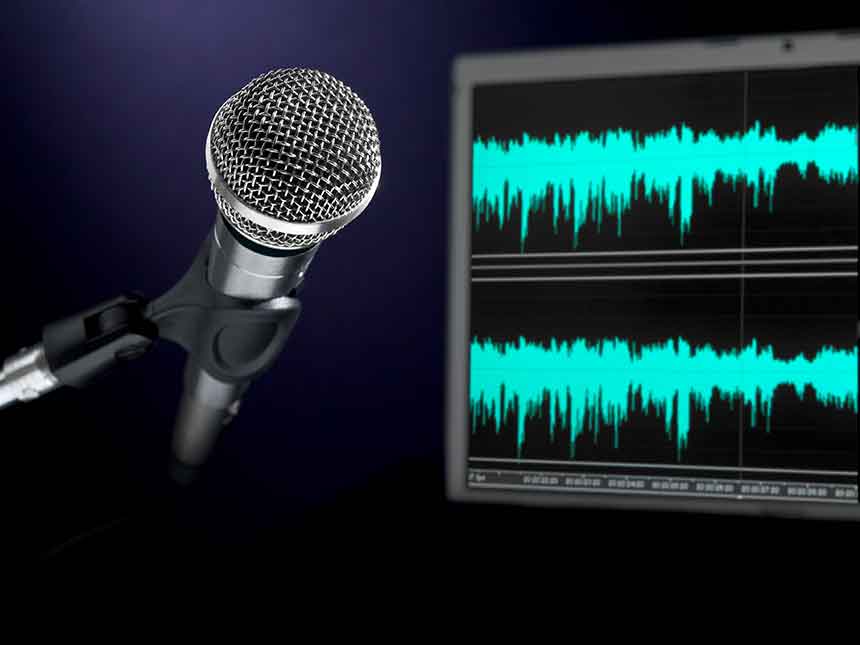 The dynamic microphone is less sensitive than its condenser counterpart. This means it is less responsive to higher frequencies (and background noise) and makes it an ideal option for recording in a non-treated environment.
The unidirectional polar pattern eliminates any noise coming at you from the back, the sides for clean and clear audio.
Smooth Frequency Response
The frequency response on this ATR2100X-USB is relatively smooth. It produces natural-sounding and quality recording audio during podcasting or voice-overs.
Knox Pop Filter
Adding an extra layer of protection from plosives is always a good idea. That is why this kit comes with a handy pop shield that mounts easily to the included…
Boom Arm Stand
The boom arm that comes in this beginner kit is a clamp type, so it can mount easily to your desk without having to get the hacksaw out.
Is this a Dynamic Podcast Kit for you?
This Audio-Technica Bundle has all the perks you need, packaged together in one kit. This will bring you the best quality performance and user-friendly experience when you are a beginner.
The key here is the simplicity to help you dip your toes in the water of all things podcast equipment.
Will this be the lucky kit to help you get started?
Best Condenser Kit: Audio-Technica AT2020USB+PK
The Audio-Technica AT2020USB+PK is the way to go when looking for the best podcast condenser kit for beginners. This kit gives you a taste of the real studio equipment feel and quality, including headphones and an adjustable boom arm.
The value your headphones bring to your home studio is to monitor how you sound with no delay. You can adjust the volume and your positioning accordingly to ensure you are in the prime position for recording.
You never really appreciate the importance of having a boom arm until you get it.
The freedom that comes with having a hands-free mic experience eliminates the worries of dropping your mic and picking up unnecessary fuzz and movement while you are speaking.
Opt for the Audio-Technica AT2020USB+PK at a price that won't break the bank. This will enhance the quality of your streaming, recording, and podcasting to a studio like level.
Condenser Microphone
A condenser mic is suitable when working in a home studio or a sound-treated room. It gives clarity and openness to the vocals, capturing sounds at higher frequencies.
Cardioid Polar Pattern
The cardioid polar pattern is great for its unidirectional pickup that isolates a specific sound source. It rejects background noise and sound coming from the sides.
ATH-M20 X Headphones
The headphones included with your purchase bring you comfort for those long recording sessions. They help to cancel out the background noise, especially when working at a home studio.
Boom Arm Stand
Boom arm stands are ideal for beginner podcasters. They make it easy to keep your mic positioned correctly, without having to drill something into your wall!
Is this the Condenser Kit for you?
Did you finally find your ideal sound-treated environment to start recording? The only thing missing now is podcast equipment.
This simple kit has a studio-like setup, not to mention quality performance to help you sound like a pro.
Will this be the best condenser kit to help you get started?
Conclusion …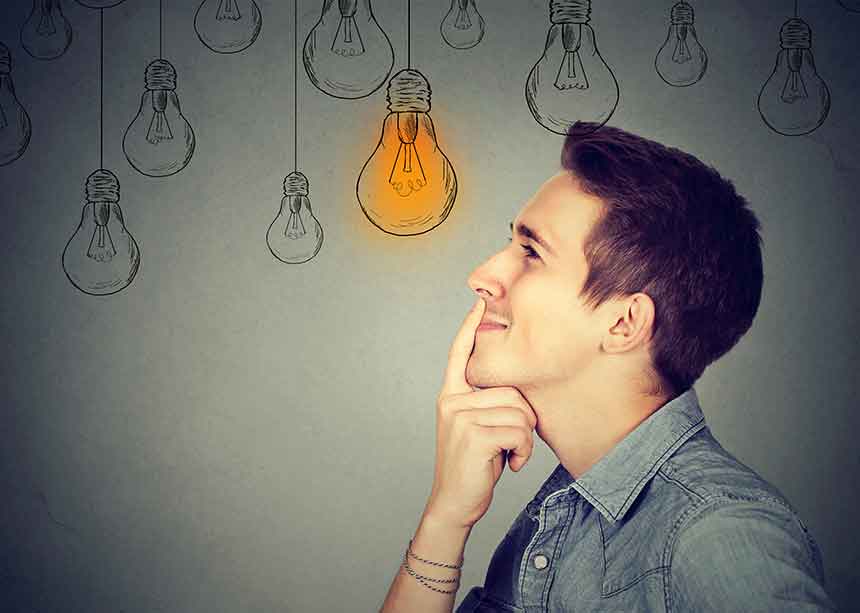 What do you need to level up?
Microphone: check! Interface: check! Decent cables: check!
What else is necessary for an epic podcasting setup?
Editing
No matter how great your show runs, you're always going to need to edit your podcast episodes.
There's a lot that goes on in editing:
Adding intro and outro music
Adding effects and stings
Cutting out noises and humans
Removing awkward silences
Using careful EQ
To do this, you need a quality digital audio workstation (DAW).
There are a few good free ones out there like:
GarageBand
Audacity
Reaper
That said, many podcast kits come with a free entry-level version of ProTools or Ableton, which should do the trick.
New to editing? Learn how to edit a podcast in Audacity here (P.S these tricks can be applied to all DAWs).
Pop filter
Pop filters are little circles of mesh or foam that go in front of (or on) your mic, to further minimize plosive sounds like Ps and Bs.
This is especially crucial when using condenser mics, which are more sensitive to these sounds. However, they are still worthwhile when using a dynamic.
Stand vs boom arm
When recording episodes, you're not gonna want to be holding the mic up to your face the whole time.
So, you need a stand.
There are three main kinds of mic stands:
Desktop stands
Floor stands
Boom arms
Desktop stands are easy to set up but they don't give you a lot of flexibility and they can be prone to picking up bumps and knocks from the desk they are on.
Floor stands are great for recording in the studio, but they can be clumsy and difficult to position when recording at a desk.
The ideal solution for podcasting is a boom arm stand. This kind of stand attaches to your desk (or the wall), and allows you to adjust the mic angle, so you can set it up perfectly and then not have to worry about it.
Set and forget, as they say.
Headphones
Last, but far from least, you're going to need a good set of studio headphones.
Why?
Because you need to hear yourself (and your guests) while you're recording.
It helps you make sure levels are correct, that you're actually recording, and to catch noises if and when they pop up.
Grab a set for every person you plan to record at once (maybe it's just you, maybe you'll have a guest on each time), and you're good to go!
There is an option for every creator and podcast star looking to level up, start over, or first dip their toes in the big world of voice recording.
Are you ready to take the plunge and capture your vocals with one of these kits inspired by the pros?
Or perhaps user-friendly and simple is more your style.
Don't waste time picking so you can get creating!