To get the best podcast recordings on iOS, you'll need a better than the built-in microphone for iPhone or an iPad mic then…
You'll need a top audio app and, in this post, you'll learn about two types of iPhone and iPad podcast creator apps to help you find exactly what you're looking for:
Best Recording Apps
Best Podcast Recording and Publishing Apps
But don't go jumping to the podcast section yet, that may not be what you need.
If you already have a podcast platform, such as Libsyn, Podbeam, or Anchor, then this is a pretty easy process.
Just pick from the top recording apps (listed first) below; they'll give you the best editing controls for making your music, voice, and podcast sound epic.
If you're just starting your podcast, you may want to check this guide out to learn the best podcast launch practices, then come back and choose your app.
Let's dive in.
Best Podcast Recording Apps for iPhone and iPad
Best Podcast Recording App for iPhone (not publishing): Alitu ($28/mo OR $280/year)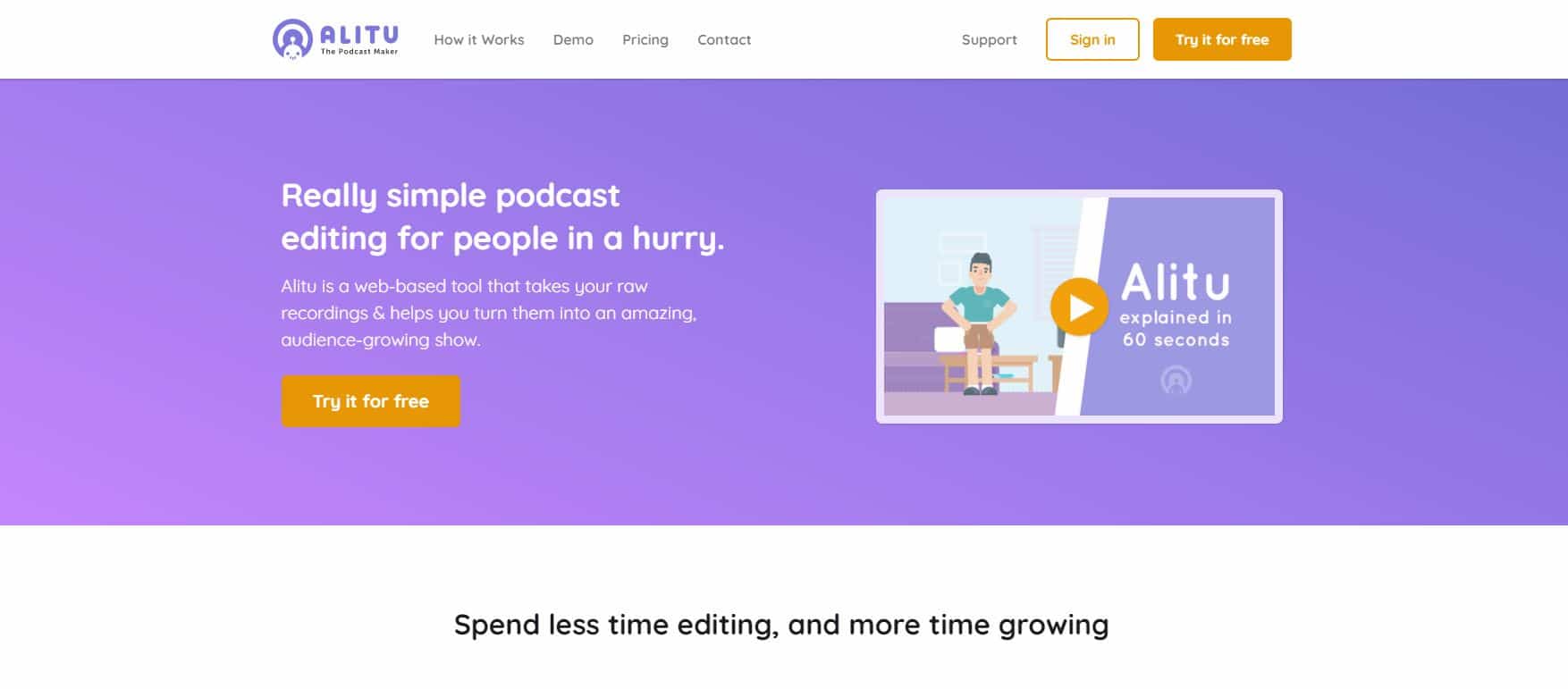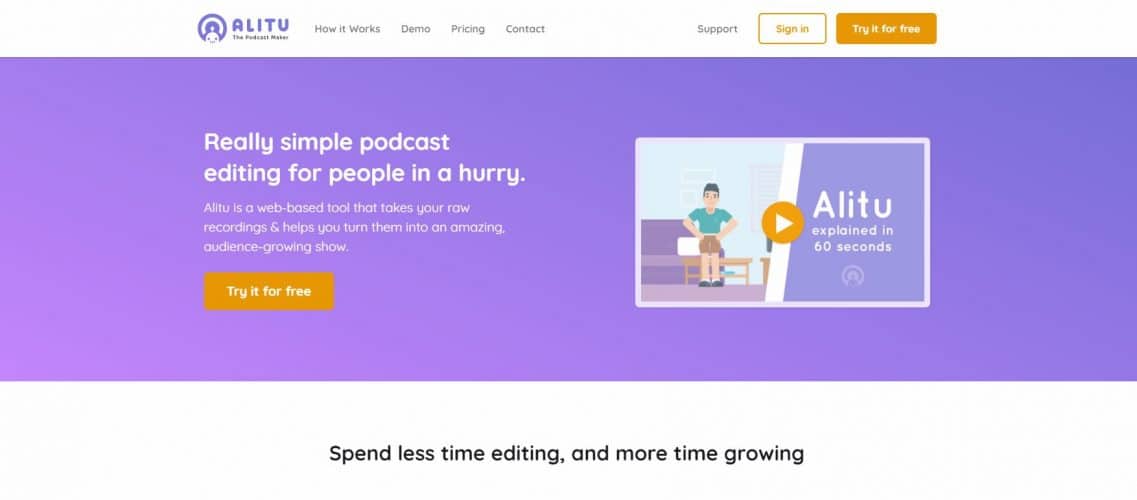 Alitu is a fantastic podcast maker with virtually no learning curve, smart, automatable processes, and deep editing capabilities such as adding branding, intros, and outros to your podcasts.
It doesn't offer any publishing functionality, but it does integrate with most podcast hosting platforms making it easy to record a podcast and get it published.
It is absolutely worth the money for all the ease of making excellent recordings with virtually no editing work!
THE Best Recording App for iPhone: AudioShare ($3.99)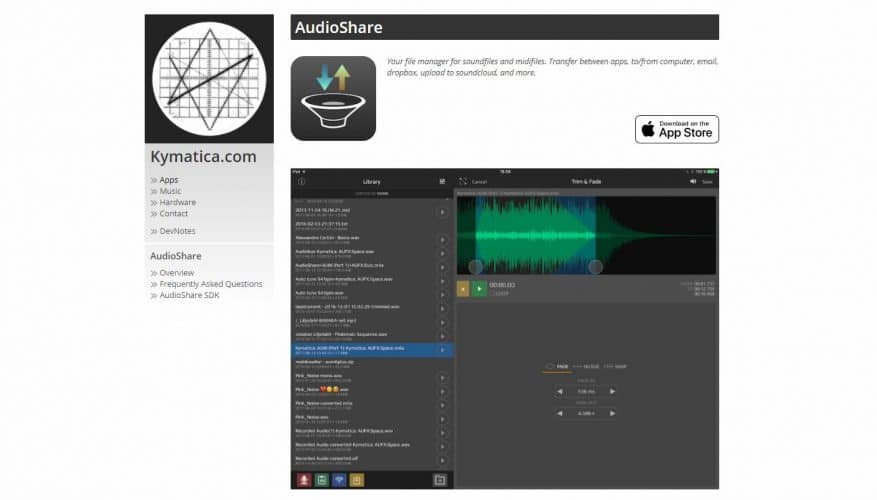 AudioShare is the best recording app for iPhone because it has an extensive and intuitive audio editor, allows for all kinds of imports and exports, and integrates with SoundCloud and Dropbox. It has a smart library for storing your audio files, strong editing capabilities like fades and cuts, and has awesome sharing features. Also, it's soo cheap!
Best MultiTrack Recorder for iPhone: MultiTrack DAW ($9.99)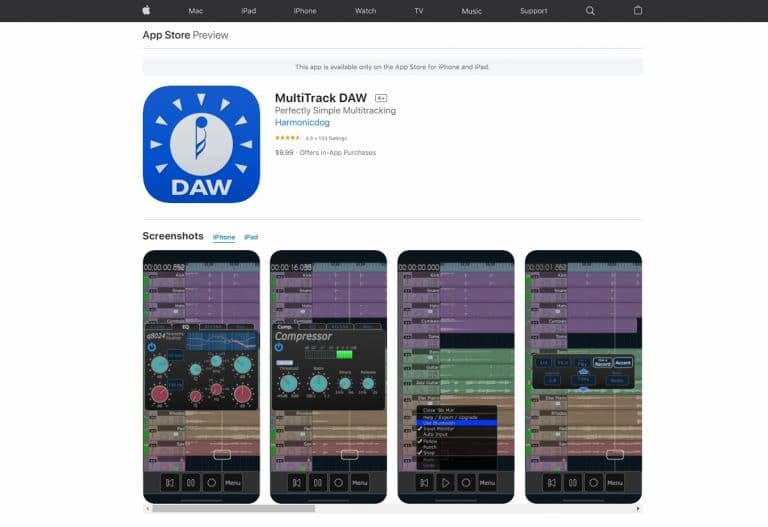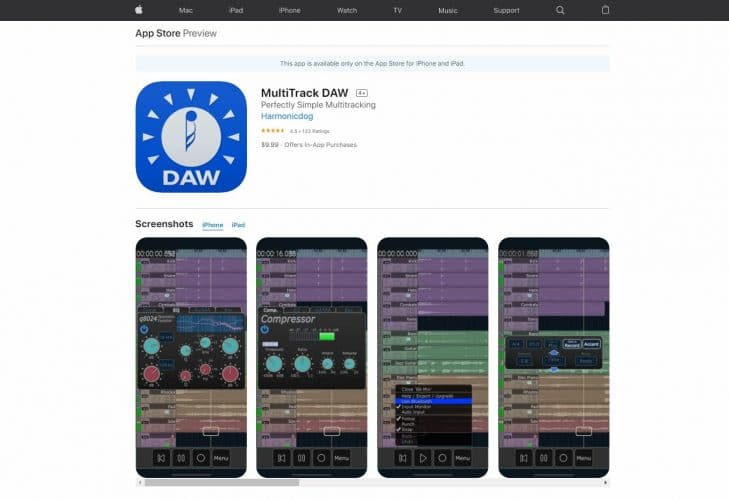 MultiTrack DAW is the best multitrack recorder for iPhone because it allows you to record up to 24 tracks of audio, comes with advanced, non-destructive editing features, and includes EQ and compression to further craft your sound.
Best Free: GarageBand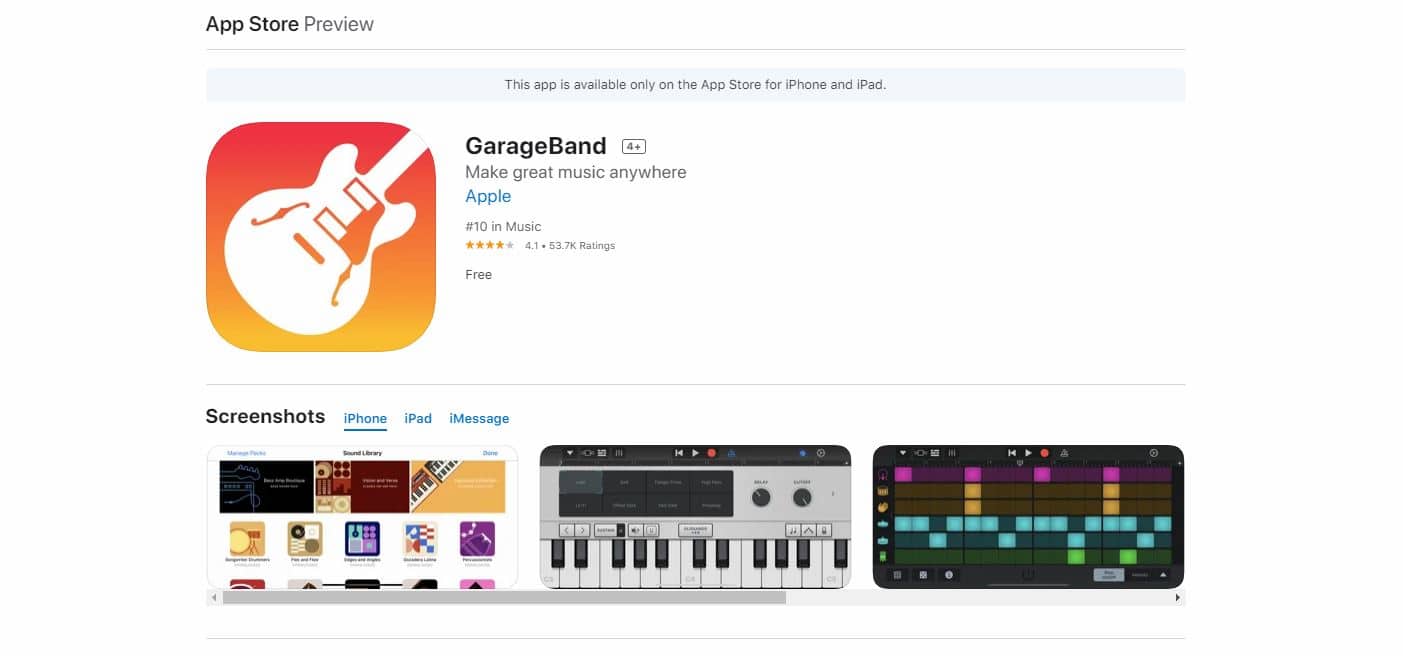 GarageBand is the best free recording app for iPhone because it's an Apple product, meaning it works seamlessly on your iPhone every time. It gives you the ability to record, edit, mix, and enhance recordings in a straightforward way. It even comes with music to use in your podcast!
Best Free Runner Up: Hokusai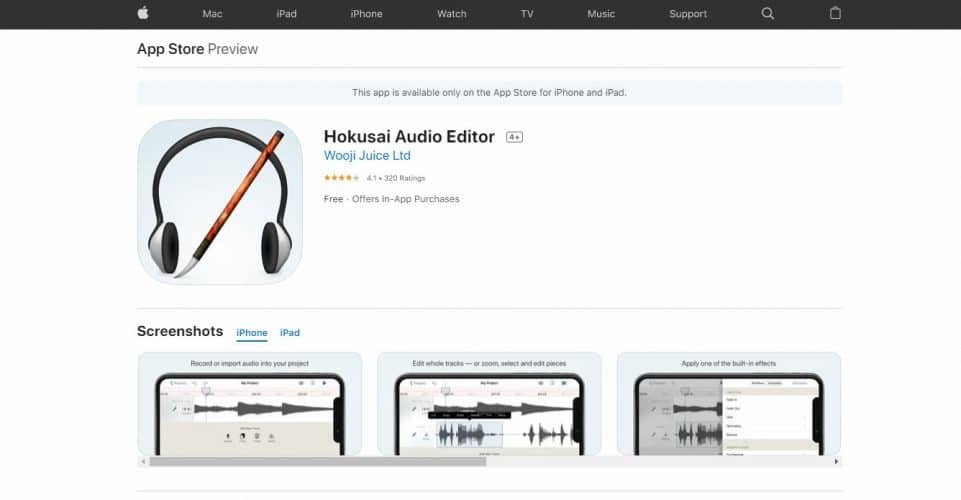 Hokusai is the best free runner up app for recording podcasts on iPhone because it has decent multi-track editing functions, supports Apple's Scribble tool, has a Noise Reduction feature, and supports Dark Mode.
More Great Recording Apps (Honorable Mentions)
Backpack Studio ($9.99)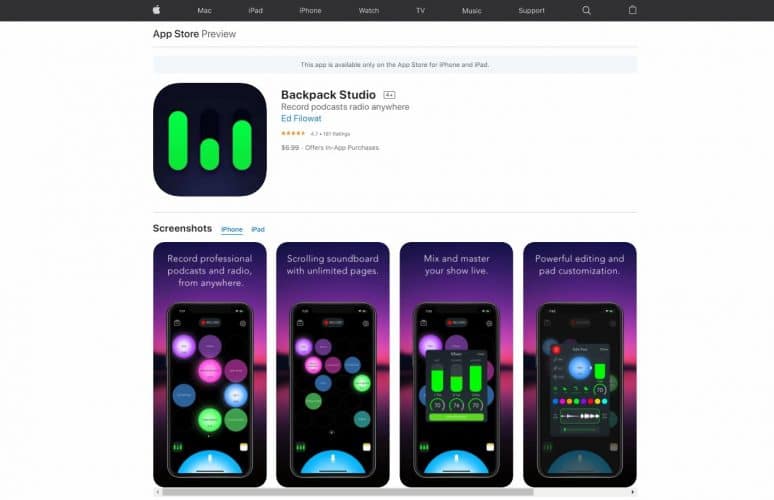 Backpack Studio is definitely worth the price – it has a bunch of effects that you can trigger from touch pads, live streaming functions, and lets you publish directly to social media platforms and YouTube.
Auphonic (Free)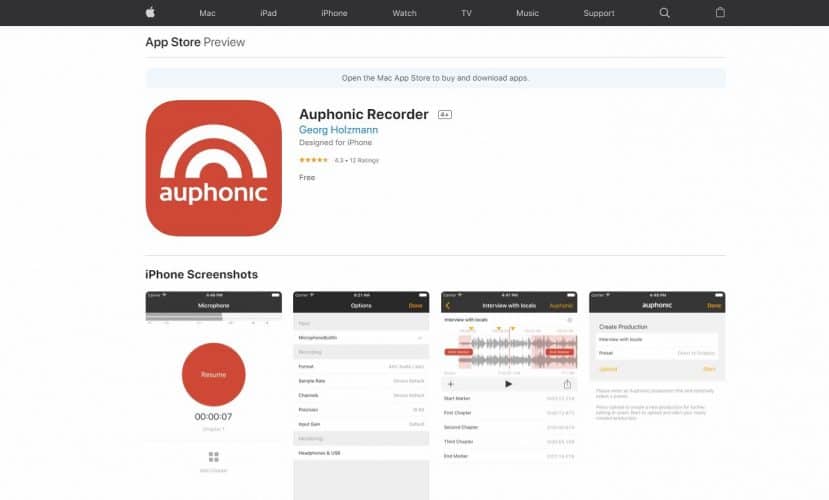 Auphonic is a free iPhone app for recording audio, and it uses AI-based algorithms to automatically level, restore, and mix your podcast recording. This essentially means you can just focus on the fun stuff – the recording!
Twisted Wave Recorder (Free)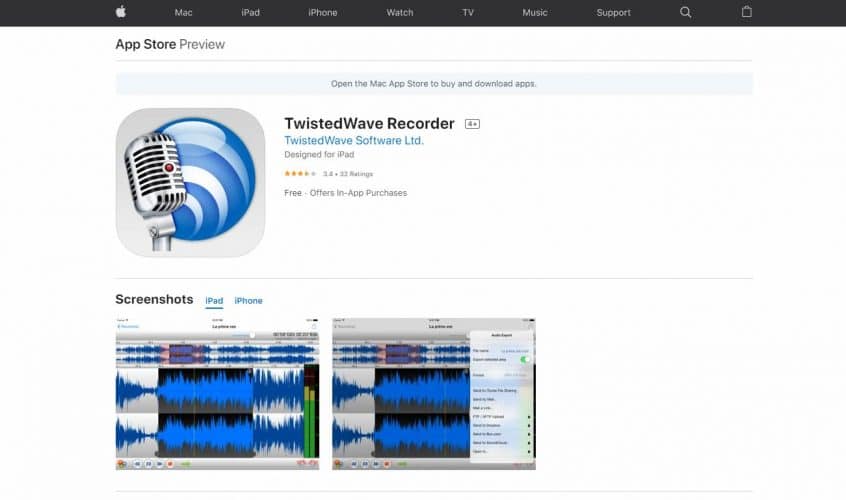 Twisted Wave Recorder is a free iPhone recording app with the ability to save audio to multiple formats (WAV, AIFF, MP3, etc.) or upload to SoundCloud or Dropbox. If you want to edit your recordings, you'll have to spring for the Twisted Wave Editor app.
Twisted Wave Editor ($9.99)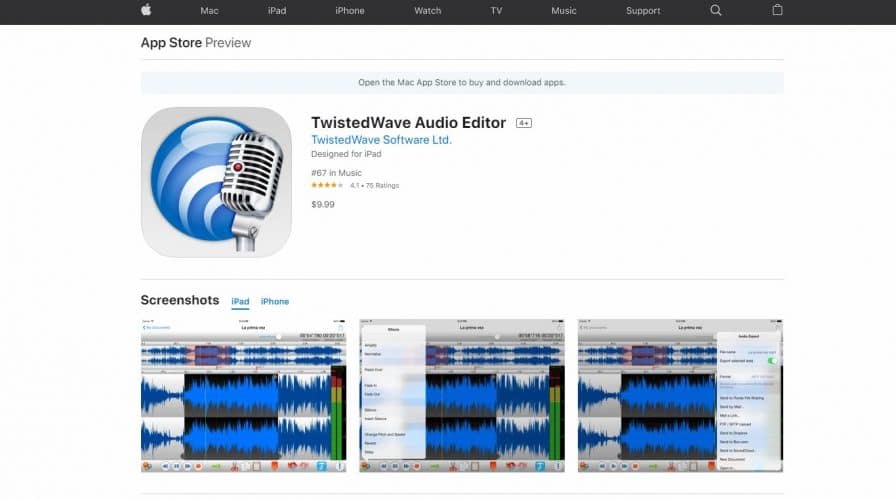 Twisted Wave Editor has iPhone, iPad, and Mac OS apps and is a simple and easy to use audio editor with advanced functions such as fades, normalization, filters, and smart zooming functions that are touch-responsive.
Bossjock jr (Free)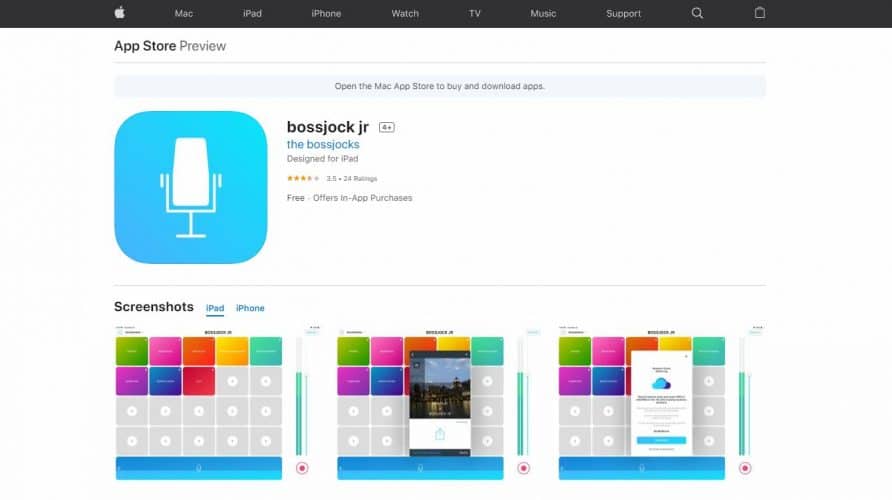 bossjock jr is a basic audio recording app for iPhone. It allows you to record and mix your voice with music, add sound effects and stings, and it uploads straight to all of your standard social media platforms, Google Drive, or to your camera roll.
Best Podcast All-In-One Recording Apps For iPhone
Best Paid Recording App (with publishing): Podbean ($9/mo – $99/mo)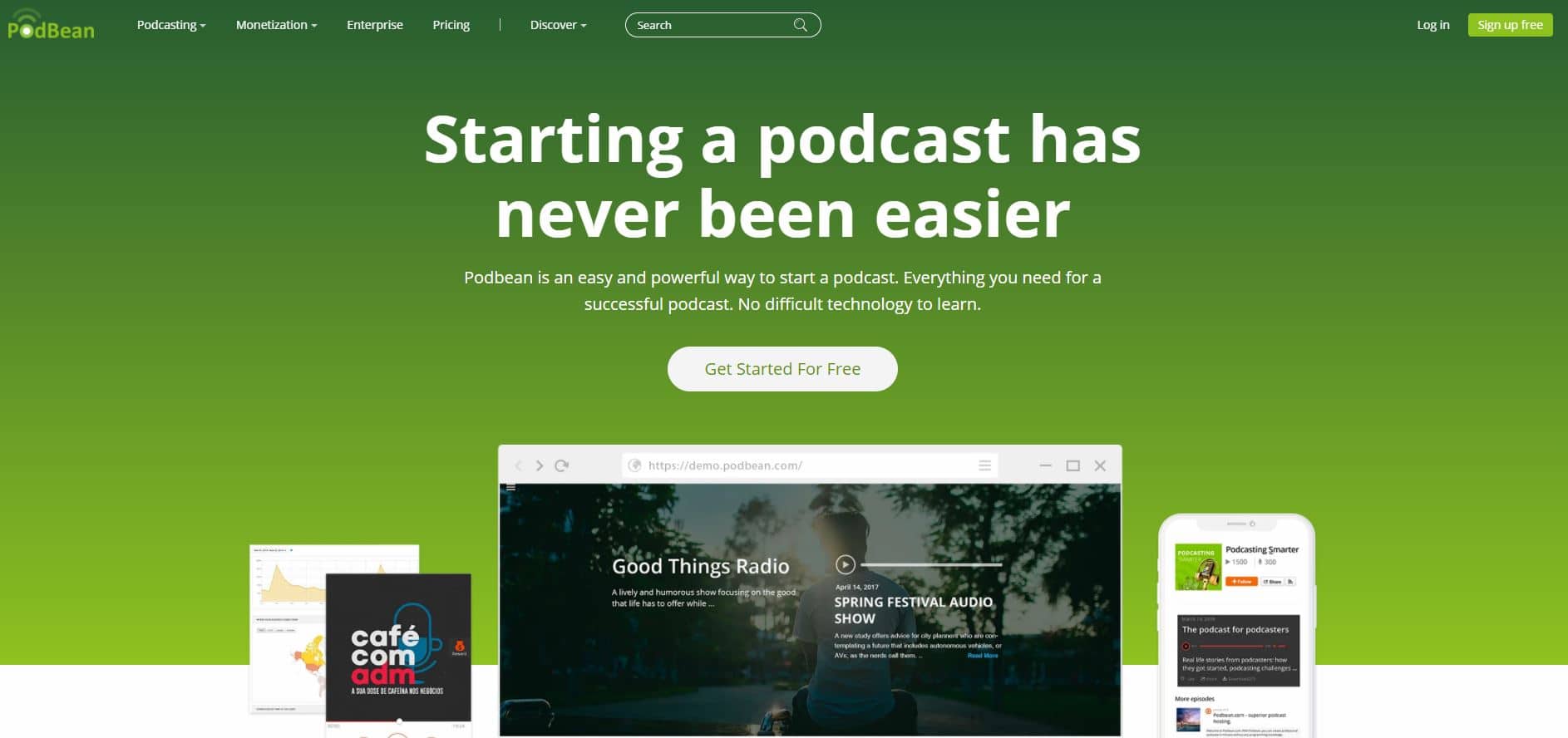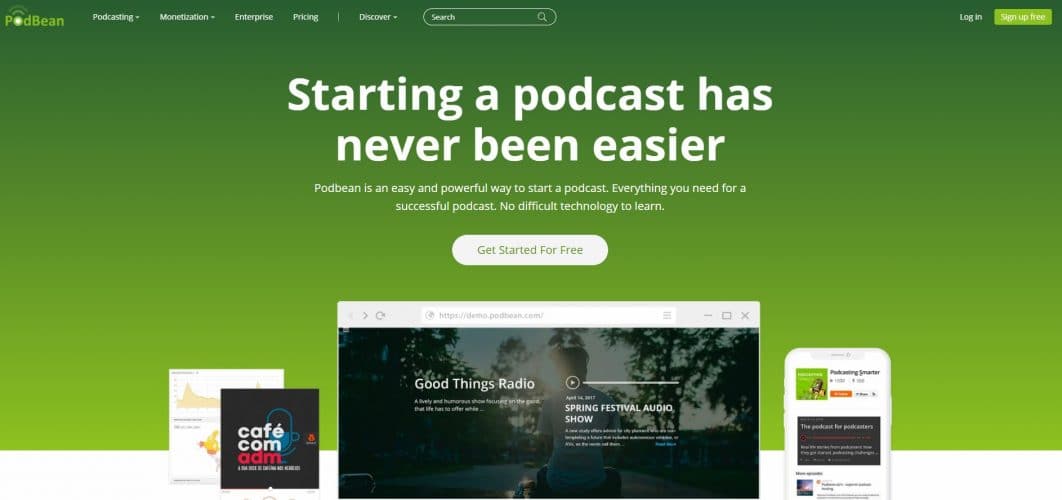 Podbean is the best paid recording app for iPhone because it has a publishing and hosting platform, you can import and mix in background music, and it makes editing your podcasts super easy.
Best Free: Anchor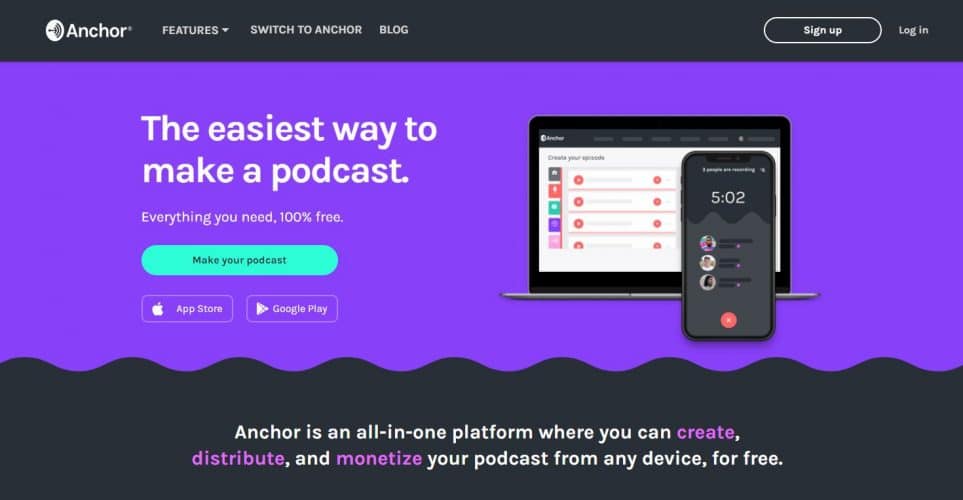 Anchor is the best free podcast recording app for iPhone because you can record and edit your audio in it, and then upload it straight to Anchor's hosting and distribution platform. The episode builder function uses drag and drop modules to make things super user friendly. And the app is free!
Best Free (with In-app Purchases): Podcast Studio by Spreaker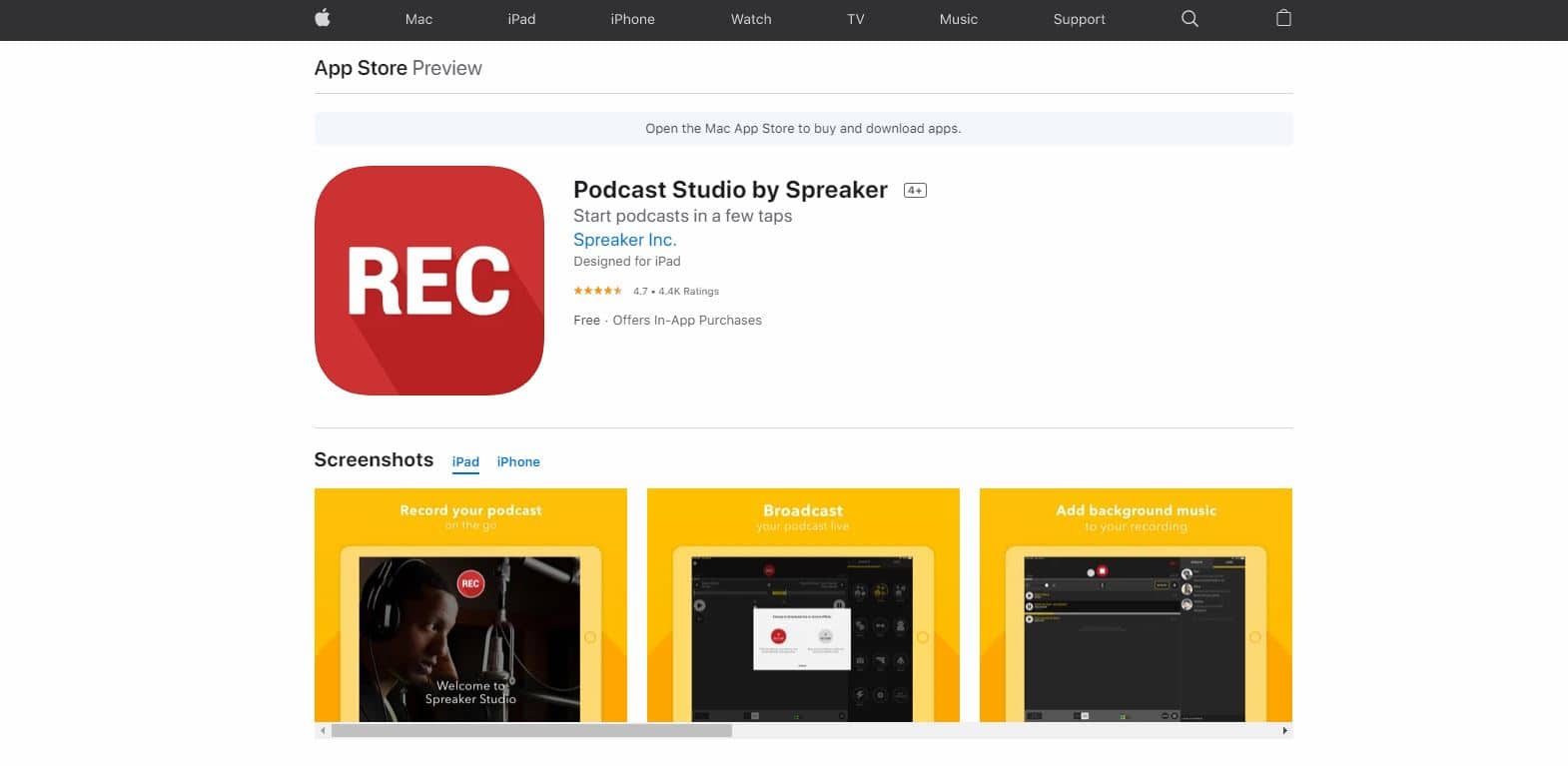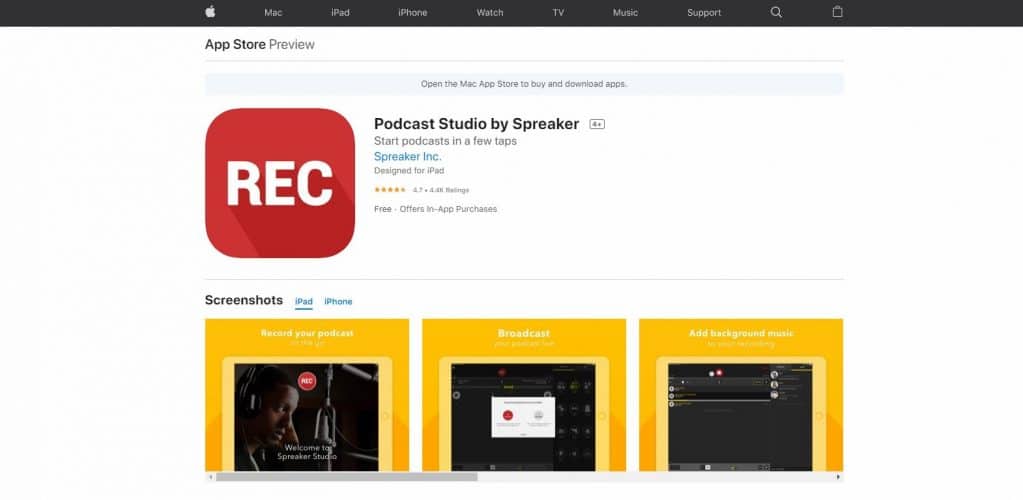 Podcast Studio by Spreaker is the best free app with in-app purchases because you can broadcast your podcast live or record it to your iPhone, add background music and sound effects, and publish it straight to Spreaker's podcast hosting platform.
Conclusion
Any of these apps will be perfect for recording and editing your podcast, though we'd recommend choosing one that integrates with whatever podcast hosting platform you're using for smooth sailing!