Quick-Access To The Best Shotgun Microphones For Indie Filmmakers In 2021 👇
Filmmakers who are committed to the craft will require a different level of audio recording gear from your average vlogger or YouTuber.
You are probably shooting on a Prosumer Camcorder like the Sony PXW Z90 or a digital cinema camera like the BlackMagic Ursa Mini
This means you'll either have XLR connectors and phantom power or you have an audio engineer recording all your audio separately and you need a world-class shotgun mic…
Which is covered in this post, below.
Now… If you are making films on your DSLR, recording audio directly to your camera you need a shotgun mic for DSLR as covered here.
And for the iPhone film makers in the house, we cover the best iPhone microphones here.
That out of the way… As a filmmaker, there's no doubt that you need the right shotgun microphone because they are hands-down the best types of microphones for capturing audio in most film-making-type scenarios.
Which ones are the top shotgun microphones on the market?
Let's dive in!
The Top Picks in Shotgun Microphones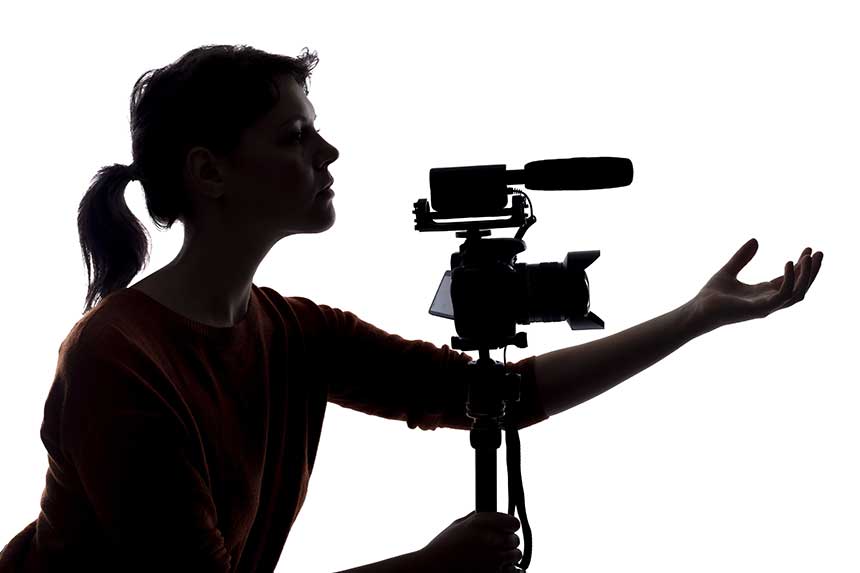 Shotgun mics are utterly amazing for capturing audio with cameras, for videos, on the go, etc. They're actually great for picking up audio in any situation… which makes them ideal for film, as you never know what you're going to run into.
This short 3ish minute summary in this video says it all,
How amazing these shotgun mics are and
How anyone can capture great audio every time in 4-steps with a shotgun mic.
Top Pick: RODE NTG-3
The Rode NTG3 is machined from solid brass, resilient to moisture, and capable of picking up precise, neutral tones from its rather 'forgiving' polar pattern… it stands out as a shotgun condenser offering worthy of even the most demanding of projects and environments.
It's at the top…
This is absolutely a pro-level mic, in every sense of the word.
According to Rode, the NTG3 was designed for use on film. Videographers in the field, electronic news teams, interviewers, and anyone else requiring high-resolution broadcast-audio will find the NTG3 to be a worthwhile asset.
The NTG3 can be mounted to a stand, camera, or boom pole. It's a very quiet mic… shown to give off about 50% less self-noise than most other shotgun mics on the market.
Less noise = a very good thing…
It sports a super-cardioid polar pattern. It ships with an aluminum storage container to help protect it during transport. And of course, as with all high-end Rode products, all NTG3s are crafted in Australia.
It's also covered by Rode's industry-leading 10 year warranty… ensuring that your investment won't go to waste.
If you're ready to spring for the mic that could take you to the absolute top in terms of quality audio capture… well, this is the one.
​​​​Runner up: Sennheiser MKH416
With top-notch features and super-reliable performance, the Sennheiser MKH416 is an industry-leader in every possible way.
It's been used on countless sets in the TV and movie industry, and has more than earned a right to be called a shotgun mic worthy of even the most professional consideration.
If it's good enough for them, it's good enough for you…
In fact, an early version of this microphone was already a hit among filmmakers and field journalists and reporters in the mid-1960s.
The compact microphone is extremely directional, picking up frontal sounds significantly better than many other microphones.
Of course, this is all possible thanks to its hypercardioid polar pattern. A regular cardioid pattern will pick up sounds coming from behind or from the sides, while a hypercardioid will reject them almost completely.
Again, there's less to deal with in post…
Also, this mic uses radio frequency (RF) biasing. This technology helps in controlling the redundant noise, but it also has other upsides, such as moisture resistance.
The compactness, background noise cancelation, and resistance to adverse outdoor conditions make this microphone a favorite for exterior use. Plenty of outdoor newscast and movie/TV show studios use this microphone to record audio.
About the power…
From the power perspective, the Sennheiser MKH416 needs a 48V Phantom voltage (+/- 12V) to operate. It has a nominal impedance of 25 Ohms, and equivalent noise level of 13dB.
Overall, this mic is the real deal. It provides crisp audio recording both indoors and, most importantly, outdoors. If you're into broadcasting or outdoor shooting, you'll always be happy with this mic's output.
However…
This is another option that will take you to the top… zero doubt!
​​​​Best Budget: Deity S-Mic 2S
Finding a budget shotgun mic can be a challenge.
This is why you'll be thrilled to find this gem from Deity.
The new Deity S-Mic 2S is a super-cardioid condenser shotgun mic that was designed for use in even the most rugged of conditions.
One thing you'll notice about it is that it is built from machined brass, so it's solid. You'll also notice that it gives you plenty of other 'high end' shotgun staples.
You get -18dB of off-axis noise rejection, for example. This makes the tight polar pattern forgiving, but it also keeps your audio coming from the source you're pointing it at… which is very cool.
You can boost the S-Mic 2S's gain without fear of an internal hiss thanks to its ultra-low noise floor. It also uses anti-RF interference technology… meaning that the mic itself is just plain quiet.
What about on the go?
Out in the field, you'll like what the S-Mic 2S has to offer.
It's a run-and-gun style shotgun mic with a gold-plated, epoxy sealed printed circuit board, housed in a moisture-resistant capsule. This means that you can use this mic where you need it, without worrying about moisture or other atmospheric conditions.
Cool extras…
It also comes with a waterproof and shockproof case, a windscreen, and a mic clip.
All things considered, the Diety S-Mic 2S gives you some serious bang for your buck. If you need an affordable shotgun mic, there isn't really another mic on the market that gives you this good of a deal.
Deity S-Mic 2S Key Features:
Light-weight
Machined from solid brass
Designed for run-and-gun style sound capture
Ships with a case, a mic clip, and a windscreen
​​​​Best Under $200
Audio-Technica is a big name in the professional audio world, punching out fast-selling microphones like the AT2020 as well as eye-wateringly expensive, elegant, and beautiful condensers like the AT5047.
Large-diaphragm condensers aren't their only game though. No, Audio-Technica have their fingers in pretty much all the pies. Which is a lot of fingers, and a lot of pies. 
The AT875R represents Audio-Technica's almost entry-level shotgun mic (there is one more model below it), fitting neatly into a stack of ten different mics.
Don't let the tiny price tag fool you though, this baby packs a punch. It offers everything you need from a shotgun mic: high-sensitivity, low noise, and a tight pickup pattern thanks to its line-gradient.
The price tag isn't the only thing that's on the small side. At just 7 inches long, the AT875R is the shortest shotgun mic Audio-Technica offers. 7 inches is enough, right? The short length keeps weight low, which means you can mount this mic on a camera easily without adding too much weight to carry around.
The sound is fantastic too. It's designed specifically for broadcast and video production, and it certainly lives up to that spec. The on-axis audio sounds smooth and natural, and the off-axis rejection of sound from the rear and sides is well delivered.
Key features of the Audio-Technica AT875R:
Low-noise

Just 7 inches long

High SPL handling: 120db

Supercardioid polar pattern

Wide frequency response: 90-20kHz
Best Under $100
You gotta spend money to make money, they say. Well, luckily when it comes to shotgun mics, you don't have to spend too much money. In fact, some pretty decent microphones can be had for less than a hundred bucks.
An example of this is the VidPro XM-55. It certainly looks the part, with its all-black finish. The XM-55 is a super-cardioid electret condenser, which in human speak means a microphone that is highly sensitive to both volume and direction. 
This is exactly what we're looking for in a shotgun mic.
You don't just get the great-sounding mic though, the XM-55 comes with a bunch of extra goodies: a suspension shock mount, an XLR cable, a foam windshield, a furry wind muff, a camera shoe adapter, and a cushioned hand grip. 
And, it all comes in a foam protected carry case. 
It's powered by a single AA battery, and measures just under 11 inches long, about the standard size for a shotgun mic. 
The frequency range is a little limited (100Hz to 16 kHz), but you shouldn't notice that in most applications. If you're using the XM-55 to pick up dialogue, as is most often the case when using shotgun mics, then you shouldn't come up against any issues. 
Human voices exist well within this frequency range.
Key features of the VidPro XM-55:
AA battery powered

Electret condenser mic

Supercardiod polar pattern

Too many included extras to count

Decent frequency response (100Hz to 16kHz)
​​​​Best DSLR Mounted Shotgun Mic
The Shure VP83F is a top mic if you're focused on outdoor use. It has a microphone with a built-in field recorder, making it ideal for capturing the ambient noises and surroundings, as well as clear vocal sounds.
Another cool feature…
It has a super cardioid polar pattern that prevents any off-axis sounds from seeping in. On top of that, it has a Rycote Lyre shock mounting system which will cancel out all vibrations and mechanical noise. The mic is immune to radio frequencies, preventing unwanted noise from smartphones and other RF devices that are nearby.
Even more settings…
The Shure VP83F is especially interesting because of its integrated LCD screen. It has an interactive menu that provides access to various features, such as headphone volume, mic sensitivity, battery and track information, recording time left, and others. You can also rewind, play, or pause audio.
You can adjust the gain up to 60dB which allows you to customize and tune your recordings. When it comes to power – it requires two AA batteries. They can give you up to 10 hours of recording action.
Shure VP83 Key Features
Intuitive LCD screen
Field recorder and microphone in one unit
Adjustable gain (up to 60 dB)
3.5mm output
Requires 2 AA batteries
​​​​Best Shotgun Mic For iPhone
If recording audio is your passion, you should be at the ready at all times. You never know when the next interesting opportunity to record will arise. If you record with an iPhone or an iPad, your best bet is to get the Shure MV88.
(Interested in buying a wireless mic for your iPhone? Make sure to check out our list of the Top 21 Best Wireless Mics for the iPhone!) 
This microphone is a portable, pocket-fitting device you can mount onto your iPhone to capture crystal-clear audio.
Good for on the go…
It has a flexible tilt, so you can flip and rotate the microphone as you see fit. You can choose between five presets, depending on your surroundings and the sound source. Built-in recording modes are speech, singing, flat, acoustic instrument, and loud.
With the Shure MV88, you'll also get a windshield and two free apps — MOTIV Audio & Video — so you can produce advanced-level recordings.
Shure MV88 Key Features
Compatible with iPhone 5 and above and recent iPads
Portable
Comes with two free apps
Has five built-in recording presets
Who Should Buy a Shotgun Microphone?
A shotgun microphone is slightly different than your standard microphone you would use for singing or online communication. Its primary purpose is to capture sound coming from a distant source. Depending on their size, these microphones have a shorter or a longer range.
If you're into field recording, amateur filmmaking, broadcasting, or other activity that involves outdoor recording, you may be interested in a shotgun microphone. If you're passionate about making films, then finding the best shotgun mics are a must because you can directly attach one to the camera or mount it on a boom pole.
(Looking for a shotgun mic for your DSLR? Check out this list of the 17 Best Shotgun Mics For DSLR Cameras!)
These types of microphones tend to yield exceptionally natural sound, and some of the models on this list are used in the filming industry.
Our Top Pick
Important Features to Consider
There are three very important features you should look for in a shotgun microphone, regardless of the price.
Shotgun microphones are mostly used to record crisp vocals, so they need to have high directionality. The higher the directionality, the narrower field of focus a microphone will have. Also, highly directional shotgun mics should completely reject all surrounding noise.
Self-noise is the noise circuitry microphone makes on its own while operating. If you capture quieter sounds with a microphone with high self-noise, you'll probably have hissing sounds on the recording.
If you need to capture low-level sounds, a microphone with high sensitivity. Shotgun mics, as a rule, have above-average sensitivity. On the other hand, if you're recording loud music a lower sensitivity mic is needed. That's where "conventional" mics come in.
If the shotgun microphone lacks one of these three features, your sound may often be inaudible or low-quality.
Frequently Asked Questions
Why is a shotgun mic also known as a directional mic?
Since a these mics has a directional pickup pattern, it is often referred to as a directional mic. This directional pattern is also called a gradient line. Because of the directionality, range, and precision, it is frequently a staple in news broadcasts and filming sets.
What is the difference between a shotgun microphone and a boom microphone?
A shotgun microphone is a type of recording microphone, while the boom is a type of stand you put a microphone on. A boom is usually a tripod stand or a pole to which you attach your microphone. Therefore, if you mount a mic on a boom stand, it becomes a boom microphone. The majority of shotgun microphones are, however, not mounted on booms… and are instead attached to cameras.
This largely depends on the size of the microphone. Longer ones tend to also have a longer range. However, three to four feet is the average range for shotgun mics.
Other Shotgun Microphones We Reviewed
Our Top Pick
Besides the top five picks, we've reviewed plenty more shotgun microphones, and these 12 stood out.
Other DSLR Shotgun Mics
Key Features
Supercardioid polar pattern
14dB self-noise
Two-step 80Hz high pass filter
Need More Control?
This one is similar to the regular MicPro, but with an additional three-stage gain control.
Key Features
Three-stage gain control
3.5mm output with cable
Has a rechargeable lithium-ion battery, though it can work with the assistance of 2 AA batteries or a micro USB connection.
Key Features
Switchable low-cut filter
Super cardioid/lobar directional pattern
Simultaneously records audio to camera, too
Good For Different Recording Modes
This microphone can move in various directions and switch between the shotgun and stereo recording modes.
Key Features
Can change directivity between shotgun, 90 degrees, and stereo
3.5mm output
A bit expensive considering the lack of features
Other Studio-Quality Shotgun Mics
Key Features
High-pass filter and low self-noise
Runs on phantom power
XLR output
Overall Alright
This is a sturdy, cylindrical shotgun mic with high-end sound quality.
Key Features
High-pass filter for low frequency rumble reduction
-10 dB pad reduces loud noise
High-frequency boost for clear recording
Requires phantom power
Popular Pick
Here's a broadcast-quality short microphone that won't interfere with the camera lens. It's a favorite among independent filmmakers.
Key Features
Runs on either phantom power or AA battery
Crisp, natural sound from distance
XLR Output
Other Super-Portable Shotgun Mics
If you're looking for a reasonably-priced quality microphone, take a look at this one.
Key Features
Has equal frequency range as higher-priced models
Two-stage high pass filter
Three-stage noise pad
Good If You Are Just Starting
This Rode is an entry-level, lightweight shotgun microphone with good sound quality, but lower noise cancellation.
Key Features
Draws power directly from the camera (no batteries)
Isn't compatible with all cameras
User-friendly and cheap
Wi-Fi signal might interfere with the audio
Boost Your Zoom!
This field recorder is compatible with any zoom microphone. If you're a fan of zoom recorders but need just a little extra on the sound side then take a look.
Key Features
Records directly to SD card or camera
Interactive, fully-featured display
3.5mm audio output
Budget Shotgun With Good Sound Quality
The Azden SMX-10 is a great budget-friendly shotgun microphone with a solid recording output.
Key Features
Prevents hiss and other unwanted sounds
Supercardioid polar pattern
Built-in 3.5mm cable (you won't lose it, but you'll hardly replace it if it breaks)
Runs on AAA battery
Good for 2 Mode Recording
This microphone can record high-quality sound in two modes: Normal mode for short and medium range distance, and Tele mode that has a super cardioid mic pattern (longer distance capture).
Key Features
Runs on AA batteries
Affordable shotgun mic
3.5 mm output (cable included, requires a 3.5-6.3mm adapter)
Conclusion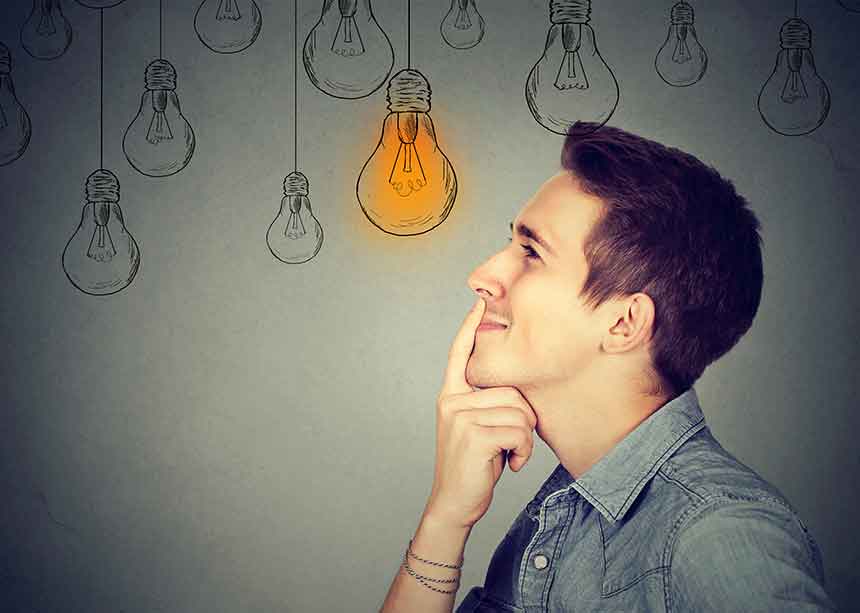 The standard across most shotgun mics is quite high, so all our picks offer features you need in a shotgun mic. However, after looking at all the features, our top pick has to be the Sennheiser MKH416. You can't go wrong with this brand as it offers top notch quality.
But at least…
If you're looking for one with excellent noise cancelation features, you can't wrong with the RODE NTG-3.