Quick-Access To The Top 5 Shure Single Lavalier Mics 👇
If you're a content creator or sound technician, a lavalier microphone could be exactly what you're looking for!
A lavalier microphone is a compact mic that can be clipped onto clothing or concealed for close audio capture. They are discreet, easy to hide, and leave your hands free to express and tutor.
They can capture audio even in the most challenging settings. Let's not forget, beyond the practicalities, the right lav mic will deliver all speech and sound applications with pinpoint precision!
So why a Shure Lavalier Microphone?!
Shure are revered in the microphone world having been creating industry-standard products since 1925.
Obviously, there are other lavalier options. There are Rode lavaliers, Sennheiser lavaliers, Sony lavaliers, etc.
But Shure offers some serious bang for the buck that simply can't be ignored!
Let's dive in with the best Shure lavalier microphones to get your audio precise… in a small but mighty package!
Shure Lavalier Mics For Basketball Hoops?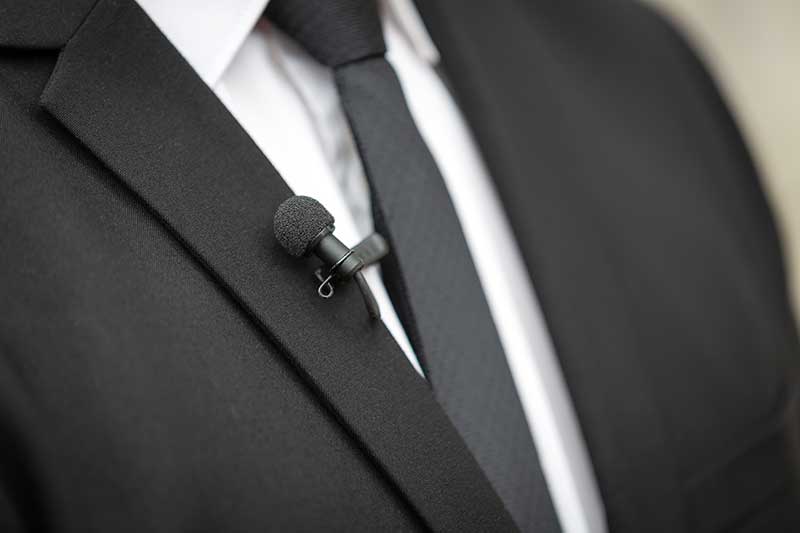 Every squeak of a sneaker, every crowd cheer, in fact, a lot of the audio from some CBA basketball games is captured on Shure microphones.

The comforting sound of a basketball landing through the hoop. Maybe not comforting for the team conceding the points, but we can all agree it is a lush sound.

What you're hearing is the work of a Shure lavalier microphone system.

It's a pretty fascinating process, check it out in this video!

The noise of a slam dunk delivers all the action from the courtside to TV viewers across the world. The swish of the net and the clank of the rim all brought to you by strategically placed lav mics.

One of the most striking realizations is that there are microphones on the basketball backboard!
Top 5 Shure Single Lavalier Mics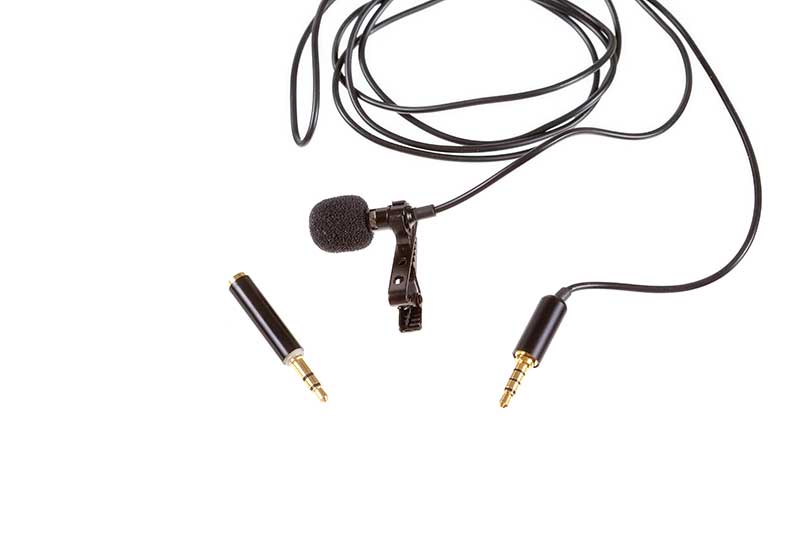 Top Pick: Shure WL183
The Shure WL183 is catered for speech applications. It will meet your professional needs in high pressure broadcasting scenarios.
So how does it excel with speech?
Firstly, let's look at the accessories that will make recording a whole lot easier. Included is a tie clip that will make the WL183 easily attachable to shirts and ties.
There is also a foam windscreen to minimize breath noise during speech.
Of course, there are more technical reasons that make this a great lavalier microphone. You can expect broadcast quality vocal capture with profound clarity thanks partially to a wide frequency response.
The frequency response is wide enough to capture every frequency of the human voice with accuracy and detail.
Furthermore, this is an omnidirectional microphone, so it will basically capture from all directions… meaning you won't have to rely on precise placement for great capture.
The connection of this mic is through its 4-pin connector (TA4F type). You'll need a compatible body-pack transmitter to get up and running. But once you are set up, you'll be equipped like studio big hitters.
Shure WL183 Key Features:
Electret Condenser Mic
Omnidirectional Polar Pattern
Frequency Response: 50-17kHz
Connection: TA4F / Mini XLR (4-Pin Female)
Includes: Rotatable tie clip and foam windscreen
Runner Up: Shure WL93
The standout feature of the Shure WL93 is it's size. It is a subminitare lav microphone that will be easily disguised.
Considering the size, it is uber durable and is designed to withstand heavy duty use. The wire has a robustness that feels like it's going to perform for some time.
So how does such a small microphone perform with speech?
Voices are recorded extremely naturally when captured with the WL93. In fact, it competes with microphones of a much bigger size!
There is slight coloration meaning your audio capture will have a presence in the higher frequencies. This has been designed for improved chest worn applications.
The WL93 packs a punch considering its size. If you're searching for a discreet lavalier microphone to deliver precision vocal broadcast, it won't disappoint.
Shure WL93 Key Features:
Electret Condenser Mic
Omnidirectional Polar Pattern
Frequency Response: 80-20kHz
Connection: TA4F / Mini XLR (4-Pin Female)
Includes: Mounting block with tie bar, duel mounting block with tie bar and acoustic windscreen.
Best Budget
If you're a podcaster who likes to work on the go, portability will be an essential requirement. The Shure MVL is great for on location recording, due to its versatility.
For everything from speech to videography, this lav microphone will deliver quality audio.
With a 3.5mm jack, you can plug directly into your smartphone or tablet. Your tools for audio capture can follow you wherever you go.
While the MVL will work with older models of iPhone, the newer iPhone models have no 3.5mm headphone connectivity.
An adapter that connects the 3.5mm jack to the Apple lightning connection can be found here. This will allow the MVL to work with newer iPhones.
Armed with your new Shure lavalier microphone, iPhone, and awesome content, you'll be ready to record a production that gets some serious likes!
Shure MVL Key Features:
Electret Condenser Mic
Omnidirectional Polar Pattern
Frequency Response: 100-20kHz
Connection: 3.5mm Standard Jack
Includes: Metal tie mount, foam windscreen,drawstring carry pouch.
Best Shure Lavalier Kit: Shure GLXD14/93
If you're starting your setup from scratch, then the WL93 microphone is up your street. The GLXD14/93 is the all encompassing Shure microphone system that includes our runner up mic.
The audio clarity of the WL93, combined with a stable wireless connection, ensures that your production will be delivered to the highest of standards without the stress.
Are you concerned about setting up the system?
The automatic frequency management makes it simple to operate. With a simple push of a button, you can expect to connect the transmitter to the receiver.
The supplied battery gives you up to 16 hours of battery life, so you can enter your project with confidence… knowing that you won't run out of steam at all the important moments!
GLXD14/93 Key Features:
WL93 Microphone
Digital Wireless Transmission (2.4GHz)
Micro-USB (Host Connection / Charging)
Includes: WL93 Lavalier Microphone, GLXD1 Wireless BodyPack Transmitter, GLXD4 Wireless Receiver, PS42US Power Supply, SB902 Rechargeable Lithium-Ion Battery, USB Charge Cable and Carrying Case
Best Budget Shure Lavalier Kit: Shure BLX14/CVL
The BLX14/CVL Shure microphone system includes the mighty CVL lavalier mic. Its compact size makes it ideal for broadcast situations when you need a low visibility mic.
The CVL is a cardioid microphone making the voice application clear and concise. The microphone rejects peripheral sounds, ensuring that your subject is the sole focus.
When paired with the BLX14, it is the perfect match. It is simple to connect with a quick frequency matching system.
The operating range of 300 feet opens the door to plenty of broadcast opportunities.
This Shure lavalier microphone system is an affordable alternative for those on a budget. It is high-tech, but easy to use… and will deliver the quality needed to get your production noticed.
Shure BLX14/CVL Key Features:
CVL Microphone
Frequency Response: 50 – 15kHz
Analog UHF Wireless Transmission
Includes: CVL Lavalier Microphone, BLX1 BodyPack Transmitter, BLX4 Wireless Receiver, Power Supply, Lavalier Clip and Windscreens.
Final Thoughts
A lavalier microphone is the unsung hero of the broadcast world. They rarely get noticed, so we don't always marvel at the audio quality they produce.
Shure microphones will deliver high quality speech reproduction and broadcast.
All that remains is for you to grab the perfect mic for you… and then, to get back to creating.
Enjoy!