Quick-Access To the Best USB-C Mics For Cell Phones & Tablets 👇
Want to know more about our top picks and how we choose the best ones? Get the full deep dive review, below!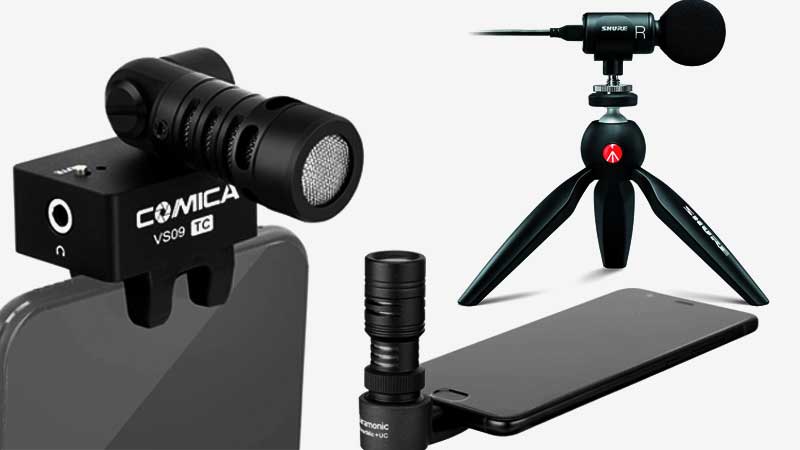 Whether it's iPad pros, androids, computers or laptops, today you will learn exactly what type of mic you need for your goals and which of those types of USB mics will be compatible with your USB C device.
You will accomplish this in two steps.
Know

what type of microphone

you need

Find the perfect USB C mic specific to your device and start creating!
Whether you're chatting on Zoom calls, recording music, a podcast, or trying to improve your YouTube videos, this guide will help you crush capturing excellent audio via USB C.
Let's get to it!
The Confusing World of Choosing USB Microphones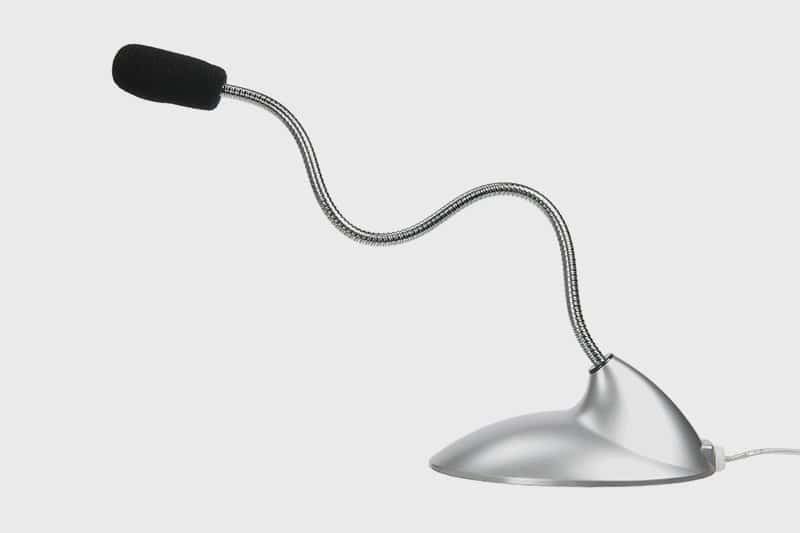 Here is a quick rundown on two things to look for when selecting USB mics:
What USB-C connection you need

Whether you should get a dynamic or condenser mic
1 – The USB C Microphone:
Which type do you need?
Although there were whispers about USB Type-C back as far as 2014, the tech didn't catch on until the past year or so. So, while the new technology is awesome, there are still a few things you need to know about it.
First of all, USB C is universal to an extent, in the sense that you can plug it into anything with a USB C input, but there are also differences…
For Android devices, if your device is Power Delivery compatible with a USB C cord, this is called USB PD and is a protocol that allows for safe, faster charging for larger devices.
As long as your device has power delivery or is fast charging via USB C, you should be good to go with any one of the best USB mics for Android. You can jump to those options by clicking here.
Computers and laptops are simple as well; any of the top or budget USB mics toward the beginning of this list are plug and play.
Then there's the iPad Pro. Sorry fellow iOS fans, but this is where things get tricky! The only mic that will reliably connect directly to the iPad Pro USB C is the Comica CVM-VS09TC, a pretty basic "shotgun" type mic that will improve video recording.
However, there is a better way for the iPad Pro that few have discovered yet … (you can click here to check out the best ways to connect a mic to the iPad Pro via USB C).
Next up, what type of mic should you get?
2 – Dynamic or Condenser 
Your environment plays a massive part in choosing an appropriate USB-C mic.
A dynamic microphone is sensitive to sounds that are right in front of the mic capsule and features a rapid drop-off in sensitivity as you move further away or to the sides of the mic.
That means dynamics will be less sensitive to background noise and more "focused" on your voice or instrument.
Dynamic USB mics are typically the best option for Podcasters, YouTubers, Streamers, and more because they excel in an environment with less-than-ideal acoustic treatment.
A condenser microphone, compared to a dynamic, is much more sensitive to sounds, including room noise.
They tend to offer a more open, natural sound, with a refined top-end that often reaches further into the high frequencies making them an excellent choice for capturing vocals as well as instruments.
If you don't have a treated environment and want the sparkle from a condenser mic, make sure it has a cardioid polar pattern. A cardioid will reduce noise coming in from the sides and back of the microphone so you primarily capture or record what the mic is pointing at.
What's the best USB mics?
Let's dive in!
In This Article
B

est USB C Microphone: Shure MV7

Best USB C Condenser Microphone: Shure MV51 2nd Gen

Best Budget USB C Mic: Audio Technica ATR2500x

Best Cheap USB C Mic: Shure MV5c

Runner Up Cheap USB: VIMVIP USB Type C Condenser 
Top Pick: Shure MV88+

Runner Up Best USB C Phone Mic: Rode VideoMic Vlogger Kit for USB-C Devices

Best Cheap Android USB C Mic: Saramonic SmartMic+ UC

Best USB C Lavalier Mic: Boya By-M3
Our USB C Microphone Picks
Best USB Microphone: Shure MV7
It's hard to believe that such a high-quality USB microphone is now made accessible with the introduction of the Shure MV7.
This self-powered mic offers many great features like a XLR/USB connection that allows you to record your voice in either analog or digital formats. It has a unique desktop app that gives you many one touch adjustments to dial in your perfect tone easily.
You can rest easy using this mic knowing every background sound heard through this mic will be completely and utterly cancelled out since it's a cardioid dynamic.
The Shure MV7 is the little brother to the epic Shure SM7B, an over $400 mic that almost every large podcaster and top YouTuber eventually adds into their setup.
It's only been out for a handful of months and it's pretty crazy that you can basically get a USB version of the SM7B in the MV7.
Key Features: Shure MV7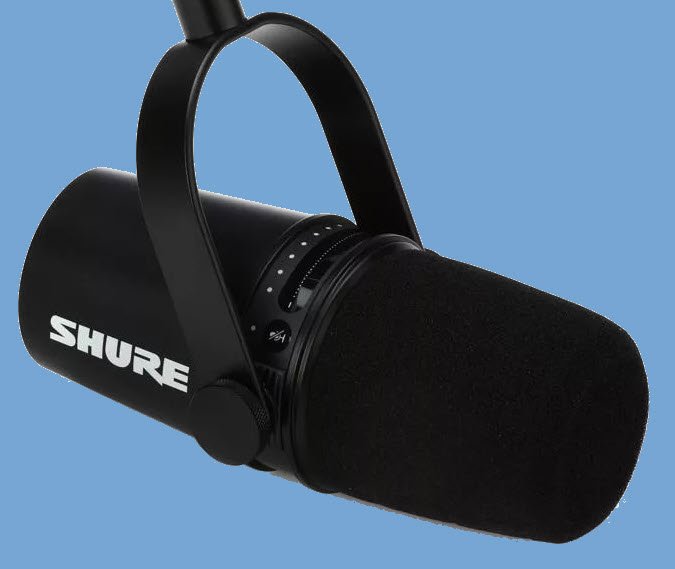 Dynamic Microphone 
The Shure MV7 is a dynamic microphone, which makes it a great podcasting/recording option because of its direct focus on your voice or instrument and minimal background noise.
The MV7 captures the entire hearing range of our ears, 20Hz to 20,000Hz. Overall, the MV7 is smooth throughout its range; it is more sensitive between the 2-10kHz range; this means more presence in the vocals.
This makes it a perfect vocal mic and will be a suitable option that brings edge and clarity to instruments.
Polar Pattern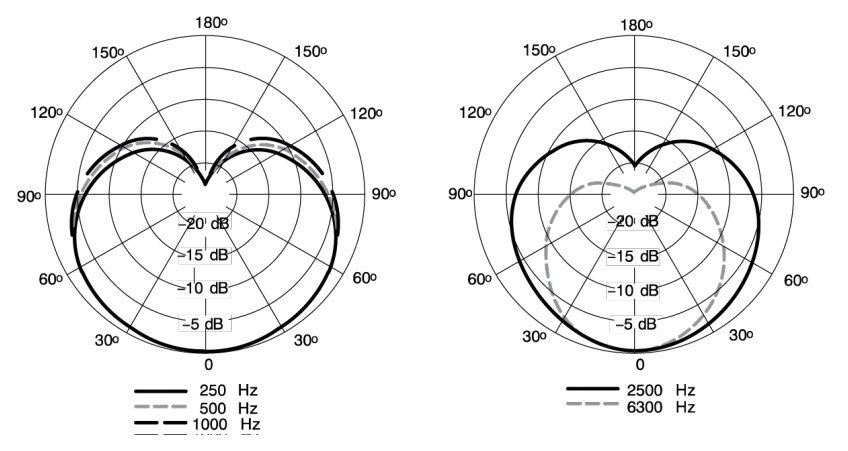 The cardioid pickup pattern works by canceling out the back and sides, focusing solely on the front. Pointing the microphone exactly at the source is the best way to optimize its design for quality audio recording, vocals, or instrumentals.
Conclusion – Shure MV7 
This dynamic mic is probably your best option as far as a USB C mic for streaming, podcasting, of YouTubing. It would also be an excellent choice for Zoom meetings and other similar online connections because it will virtually eliminate sounds coming from a keyboard.
Because of its cardioid pickup pattern and its smooth frequency range, you'll find the Shure MV7 ideal for clean vocal recordings and more.
You can check the current price of the MV7 on Amazon here, or on Sweetwater here.
Best USB C Condenser Microphone: Shure MV51 2nd Gen
The vintage inspired Shure MV51 2nd Gen is the top USB C condenser microphone because of its all-around ability to adapt to countless environments. Equipped with 5 different capture modes, the MV51 helps recording musicians and other creators capture recordings on your desktop, iOS device, or Android devices.
The microphone also provides great adaptability because of the built-in rear-kickstand and microphone mount that allows you to use it at a desktop or on a standard mic stand.
This best USB microphone features an all-metal body; it is a solid, professional-feeling mic.
The Shure MV51 comes equipped with volume control settings, recording high-quality audio straight to your phone, making it a notable travel companion for when you're on the road.
Key Features: Shure MV51 2nd Gen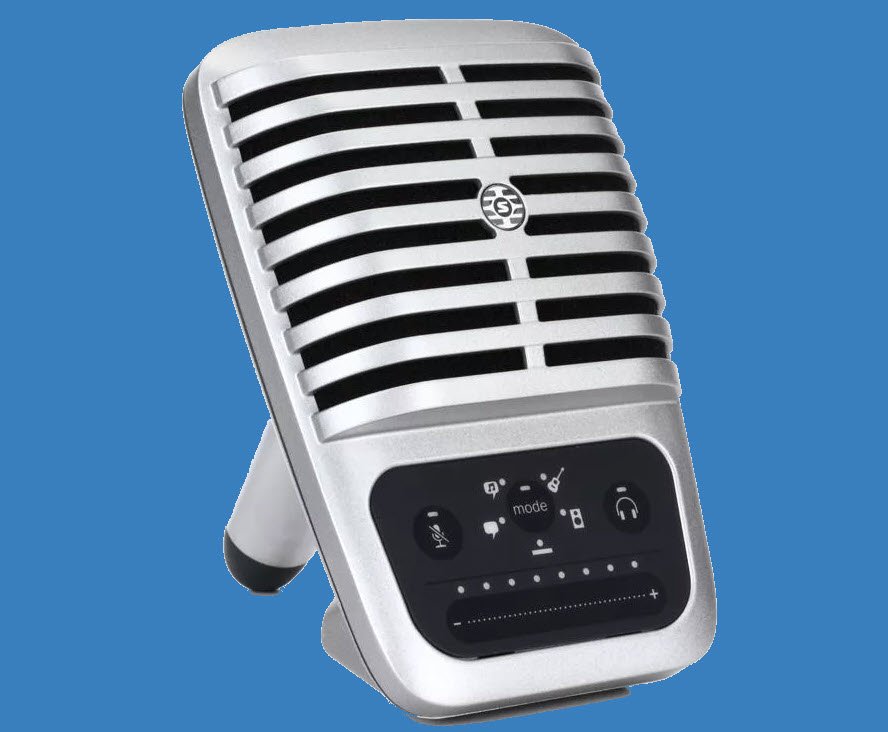 Electret Condenser
The MV51 makes voices and instruments sparkle with little effort. It offers a fairly flat and balanced frequency response, with some subtle bumps in the high mid-range.
This allows your recordings to sound clear and natural and gives vocals, guitars, pianos and more an added edge of presence in the mids.
Cardioid
The cardioid is less sensitive on the sides, completely isolating the back.
It's a great option for recording vocals or an instrument in a studio.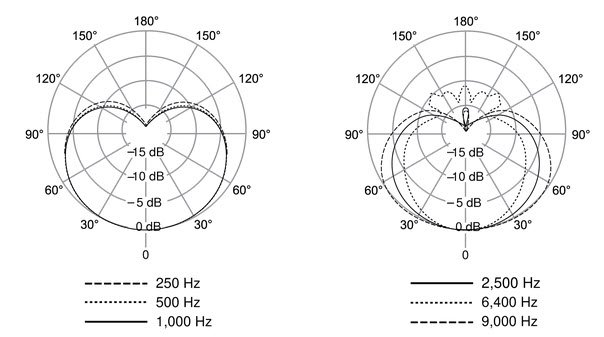 You'll be able to hear less of what's going on in the background and more of what you are expressing into the microphone.
Conclusion – Shure MV51 2nd Gen
The Shure MV51 is the ideal USB C microphone for recording needs. It ships with 3 USB cables compatible with a wide range of iOS, Android devices, and computers with USB C.
Adaptable, yet sturdy, its ability to capture quality audio directly to your USB C phone, iPad, laptop or computer, makes it a versatile microphone in a variety of environments.
You can check it's current price on Amazon here or on Sweetwater here.
Best Budget USB C Mic: Audio-Technica ATR2500x

The Audio Technica ATR2500x is one of the best USB microphones for the money.
It comes fully equipped with audio controls and a universal built-in zero-latency headphone jack, making this an easy-to-use mic with the convenience of monitoring your volume right from the microphone.
The all-metal construction makes this a long-lasting and durable option. You'll find it suitable for voice-overs and at-home studio recordings.
Key Features: Audio Technica ATR2500x
Condenser USB Mic
The ATR2500x is a condenser-type mic. 
This is an excellent choice when you're getting started with podcasting and voice-over projects, particularly if you're working in a quiet environment.
Frequency Response
The frequency response and sensitivity are terrific–great for all kinds of applications including recording podcasts–and it's easily adjustable to different heights on your microphone stand or simple table mic stand if you don't have a rack mount available. Its foldable legs make it easy to store in smaller spaces, so even those with limited space can get quality sound recordings without breaking the bank!
With a pretty steady response through the entire range (and minimal sensitivity in the higher frequencies), you can expect to have a pretty flat response with the ATR2500x.
In other words, it is an ideal USB mic that adds quality and lyrical clarity with no funky nasal sounds.
Cardioid
The cardioid in the ATR2500x USB microphone works in harmony with the mic's key features by isolating the background and noise coming from the sides.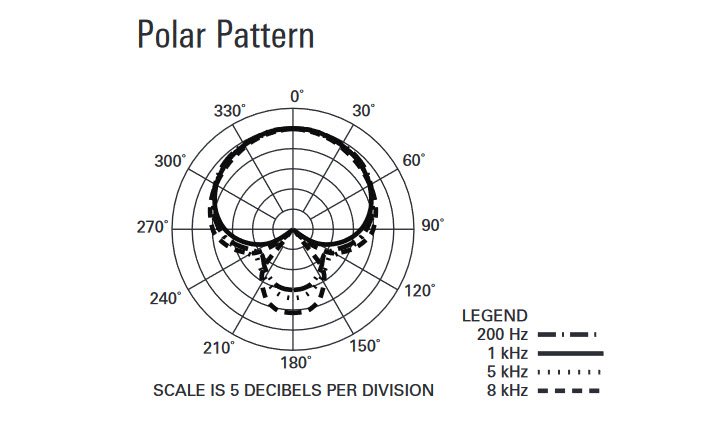 It optimizes the sound of vocals and instruments as long as you point the mic directly at the source.
Conclusion – Audio Technica ATR2500X
If you're on a budget but still want a great USB microphone, the Audio Technica ATR2500x is the way to go.
The ATR2500x microphone comes equipped with a mini tripod stand and easily foldable legs, or you can opt for using the conventional mic stand, making it one of the most versatile USB microphones you can get for your money.
Well-suited for home studio recording needs and voiceover projects, it is easy to monitor in real-time. 
The construction is durable and it's a terrific low-cost option for podcasting, Zoom, recording music and more.
Best Cheap USB Mic: Shure MV5c


The Shure MV5c with a Micro USB to USB C cord is perfect for any home office use and recording voice or audio. Featuring an integrated stand/mic clip, the microphone is setup and ready-to-go in seconds. It's powered via the USB connection, which means there's only one cord needed to use it with PC's or Mac computers.
In addition to being a USB C mic, Shure also includes a Micro USB to USB A cord so you can also use this mic on older devices that don't have USB C.
Here's why it's a reliable option.
Key Features: MV5c
Condenser Mic
The MV5's microphone's sensitivity will allow you to experiment with higher frequencies, as well as capture full sounding lows, providing you a more natural tone from almost anything you put in front of this mic.
It can accomplish this because of it's wide frequency range.
The frequency range of the MV5 is an impressive 20Hz-20kHz, covering the entire spectrum of the audible tones for humans.
Shure added a small boost in the higher frequencies which will serve to add "air" and brightness to your voice recording and help to avoid sounding nasally.
Cardioid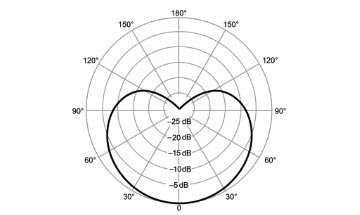 The cardioid focuses on the sound at the front of the mic while processing less sound coming from the background.
It also has three separate recording modes, gain control, EQ, compression and more that can be tweaked with the ShurePlus MOTIV app. This gives you the ability to tune in almost any desired timbre you are hoping to capture.
Conclusion – Shure MV5c
If you`re looking for a great quality, reliable USB microphone that won`t break the bank or require an arm and a leg to replace, the Shure MV5c condenser microphone is it. This high-end mic is every bit as accurate in capturing sound detail as many expensive USB mics–at half the cost!
You can check the current offerings of this affordable condenser USB mic on Amazon or Sweetwater here.
Runner-Up Cheap USB C Mic: VIMVIP USB Type C Condenser Microphone
The VIMVIP USB Type C Condenser Microphone is the runner-up cheap USB C mic because you can plug and play straight into any USB C desktop or mobile device. 
It's also equipped with a 1.5m cable, facilitating its use during podcasting or recording.
Another great feature is the VIMVIP's adjustable stand that moves freely 180 degrees, helping precisely direct the mic toward the source.
You'll find this feature ideal if you hope to use it to plug into an Internet video chat, FaceTime, or Internet Gaming.
Key Features: VIMVIP
USB Condenser Mic
[longer_content]
The condenser mic can pick up natural sound as it operates in a sound-treated environment.
Frequency Range
The frequency range on the VIMVIP USB microphone is less responsive to lower frequencies, canceling out any rumbling in the background. 
This microphone is a well-priced option for those looking to record voice-overs and virtual meetings.
Omnidirectional
An omnidirectional pattern will pick up sound from all directions, giving you the freedom to move around without losing too much of your voice at different angles.
Conclusion – VIMVIP USB Type C Mic
This high-quality omnidirectional condenser USB mic has the ability to pick up your vocals while reducing background sounds. 
Its 180-degree adjustable stand makes it that much easier for you to record podcasts, video conferences, and more.
Best USB Microphones for Android
Top Pick: Shure MV88+
Shure MV88+
Offering a premium, digital-stereo condenser microphone, a tripod, and a quality wind screen, the MV88+ kit is the golden standard for portable, effective USB C microphones for iOS and Android devices.
Buy Now on Amazon
Buy Now on Sweetwater
We earn a commission if you click this link and make a purchase at no additional cost to you.

The Shure MV88+ is a full mic kit for your mobile USB C-equipped iOS or Android device. It ships with the MV88+ mic, a Manfrotto mini tripod, a windscreen, and a neoprene roll-up bag to store everything in.
The MV88+ delivers truly inspiring quality for the price. It may seem small, but don't let the size fool you. 
Let's talk a little more about the mic. 
Stereo Condenser Mic
The Shure MV88+ is a digital stereo condenser mic. This means you will get true left/right stereo recordings when creating videos or recording audio.
This will give you the ability to capture big, clear, and beautiful sounds with this USB mic. 
Big sounds is not an exaggeration. This mic boasts a max sound pressure level of 120dB. This lets you record pretty loud sounds (shouting is 80dB) without overloading it or causing it to distort. 
Adjustable Cardioid Including Figure-8
This USB mic gives you an adjustable cardioid pattern, which means that it will capture audio focused on where you point it. 
As a directional shotgun, its beautifully tailored for videography, self-recording, and straightforward audio capture. 
Using the available MOTIV Audio App, however, you can easily adjust the polar pattern, widening or narrowing it to fit your needs. You can also set the mic to work with a figure-8 pattern.
A figure-8 pattern gives you the ability to capture your voice behind the phone and the sounds you are recording in front of the phone cleanly at the same time.

All of these features are housed within a free app from Shure. 
Range Of Settings And Modes
The on-board app (Shure MOTIV Audio App) gives you access to a wide range of extra features and functions for audio and video manipulation.
With it, you'll have the ability to add high-pass filters, compressors, adjust gain levels, and more … all with a "swipe" of your finger. 
There's a ton of functionality included in the app that'll help you adjust your sound and experience to suit your needs. 
Shure did a great job on this part of the product. 
Ships with Tripod And Cables
The Manfrotto PIXI mini tripod contains a phone clamp and shoe-mount, so you can mount your phone directly to it.
It also ships with USB-C and lightning cables, so that you'll be ready to connect right out of the box.
Conclusion – Shure MV88+ 
Is the MV88+ the best USB microphone for your Android device?
If you have a USB C device and you're looking to turn it into a content-creation machine without spending a bunch of extra money, the Shure MV88+ is the setup you really need to be looking at.
The stereo recording is unique so you can capture true left right mixes for recreating stellar audio from this plug and play condenser mic.
It sells like hotcakes and you can check its price and availability here on Amazon, and Sweetwater here.
Best USB C Shotgun Mic: Rode VideoMic Vlogger Kit for USB-C Devices
The Rode VideoMicro USB C vlogging kit is a shotgun mic setup designed for people who film with an Android phone. It plugs in via USB C and the sound quality improvement from using this mic is drastically better. The best part of all?
You don't have to add any heft to your rig–it's compact enough that it practically disappears on your android setup.
The microphone doesn't even need batteries because it gets its power from the USB connection on your main device!
Here's some of what makes the Rode VideoMic rock.
Electret Condenser
The Rode USB microphone is a monotype condenser microphone, which will produce an equally balanced quality sound from left to right.
You can achieve studio-like video and audio recording with the condenser's sensitivity to a specific sound.
Frequency Range
Among the Rode USB microphones, the Rode VideoMic has a steady range, keeping the tone natural.
A little more responsive to higher pitches in the 10kHz, this microphone will deliver crisp, clear, and directional quality sound.
Polar Pattern
This Vlogger Kit is ideal for achieving directional sound, picking up tones head-on, and canceling out the back and sides.
Conclusion – Rode VideoMic Vlogger Kit
If creating videos with your USB C phone is your thing, the new Rode VideoMic Vlogger Kit is the ideal all-in-one product for on-the-go filmmaking.

It's definitely the best Rode USB C microphone and the top pick for a USB C shotgun mic because it not only records excellent audio but filters out unwanted noises to provide better quality recordings with ease. All without investing in intrusive heft like a more expensive XLR shotgun or wireless lavaliers.
Best USB C Lavalier Microphone: BOYA BY-M3
The BOYA BY-M3 USB C lavalier microphone is a high quality, professional grade microphone that will be the perfect tool for all of your audio and video projects. Whether you need it for voice over work, commentary on YouTube vlogs or Zoom conferences, this lavalier mic ensures beautiful sound recording every time.
The cable stretches to over 16 feet long, so you have added freedom to move around during your recordings without fear of getting tangled in wires. And at an affordable price point (fingers crossed!), the BOYA BY-M3 offers incredible potential.
Frequency Range
With less sensitivity to lower frequencies, 50Hz-20kHz, this lav mic can capture pristine and crisp sound by rejecting unwanted noise and adding fullness and clarity to your voice.
Omnidirectional
The microphone's omnidirectional pickup pattern keeps your voice signal consistent no matter how much your head moves (within reason, of course).
Conclusion – BOYA BY-M3
While improving your audio recording significantly, this mic is also great for distance learning, online presentations, webcasting, and more. Finding a lavalier mic that is compatible with USB C devices is a difficult enough task on its own, let alone finding one that sounds this good.
The Boya BY-M3 lapel mic also includes a foam "windsock" to help block out any fuzziness created by wind and gusts, helping to keep your audio clean and crisp.
Best Cheap Android USB C Mic: Saramonic SmartMic+ UC
For under $100, you can pick up one of these Saramonic SmartMic+ UC L Smartphone Microphones.
This USB type-C microphone plugs into your device, and it's ready to go … no batteries required.
And saving a few bucks in this case doesn't mean you have to skimp on quality. 
With a few exceptions, the specs on this thing are up there with the more expensive models.
Key Features: Saramonic SmartMic+
One thing you'll love about this mic is how convenient it is to use along with the camera on your phone. If you plan to take video, and want better audio to go with it, you'll be pleasantly surprised at how the mic mounts to a standard smartphone.
It also utilizes a 3.5mm headphone output jack that you can use to monitor your audio in real-time, and ships with a foam windscreen. 
It's truly intuitive and hassle-free.
Cardioid
The Saramonic only has one pickup pattern (cardioid), which works really well to capture sounds in front of it while blocking out everything else. 
However, if you will need to record multiple people spread out in a room, this might not be the one for you.
Frequency Response
Boasting a frequency response of 75Hz-20kHz, this mic does a great job of capturing decent audio in a wide array of situations. 
Conclusion – Saramonic SmartMic+
Convenient, slick-looking, and easy to use, the Saramonic SmartMic+ offers you a powerful USB-C option that works like a breeze. 
You may not capture audio to rival thousand-dollar mics, but for a condenser that attaches to your phone, you'll be hard-pressed to beat this one for the price. 
Best iPad Pro USB C Mic
Best USB Microphone for iPad Pro: COMICA CRM-VS09TC
Comica CVM-VS09TC
The Comica CVM-VS09TC Shotgun Microphone is a cardiod directional shotgun microphone designed for smartphones and tablets and is the only reliable plug and play option for iPad Pro USB C.
Buy Now on Amazon
We earn a commission if you click this link and make a purchase at no additional cost to you.

The COMICA CRM-VS09TC cardioid condenser is a compact directional shotgun microphone that's perfect for cutting through noise. It features a cardioid pickup pattern which amps up the desired sound while avoiding unwanted background noise.
A product that was designed to work with USB C devices and is the only reliable microphone option that can plug directly into the iPad Pro USB C input and has an indicator light to confirm it is connected and ready to capture audio.
It offers low noise recording and nearly zero latency thanks to its direct connection to your iPad.
Here's some more details.
A Versatile Microphone
The CRM-VS09TC comes with a cardioid pattern which makes things easy.
A cardioid means it captures sound in front of the mic, less from the sides, and none from the rear of the microphone.
All you need to do to capture the sound you want and avoid surrounding noise is point the mic into the direction you want to record and done.
The mic swivels 180 degrees which makes aiming it wherever you need for using your rear camera or switching to selfie mode a breeze.
Made primarily for capturing vocals the VS09TC has a frequency response of 60Hz~20kHz. This range will record virtually everything except kick drums, floor toms, and other lower frequencies sounds.
You'd definitely want something different for a complete music studio with one mic, but for most instruments, singing, and creating vlog type content this affordable condenser is an easy plug and play upgrade.
Real Time Playback and Monitoring
Want to hear what you are recording? Or play a track or video back without unplugging the mic?
The VS09TC has a input to connect any headphone or earphones with a standard headphone ⅛ inch size connection.
With the headphones plugged in, you can monitor and control playback of the audio for the best results.
Is the CRM-VS09TC best for You?
If you're looking to upgrade the recordings of video content with your iPad Pro or an affordable and easy way to record music on your iPad, you can't find a more reliable or inexpensive option than the COMICA CRM-VS09TC shotgun mic.
If you want to get professional audio on your iPad, you may look into a different method of connecting quality XLR mics to an iPad pro.
Conclusion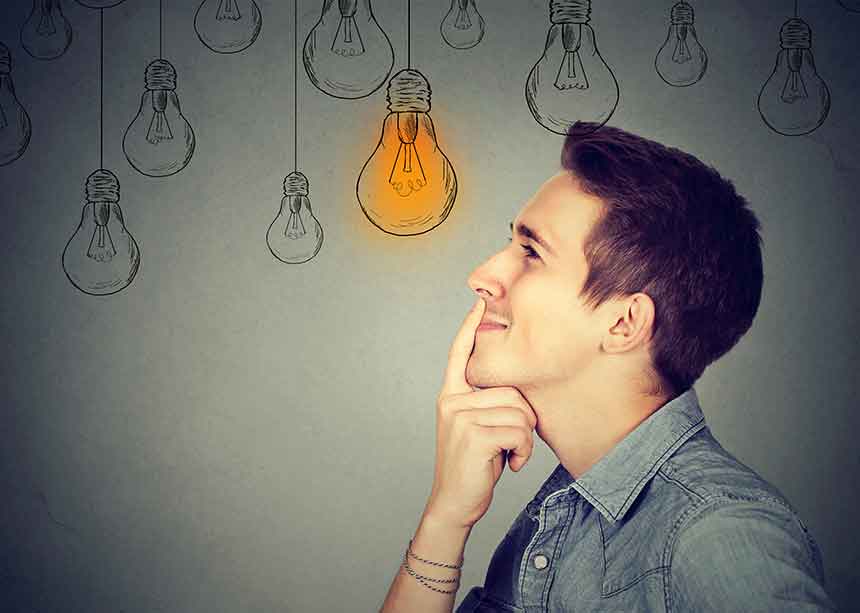 And we're done!
All you have to decide now is which is the best of these USB microphones for your particular creative projects and vision.
Whether you're into music production, filmmaking, or podcasting, there's an option here for your recording needs.
You just need to choose one and start creating!