Quick-Access To the Best USB Headsets For Zoom, Skype & Working From Home 👇
Since quitting my 9 to 5 to work from home about three years ago, Skype, Zoom, and Loom have replaced all coffee shop and Conference Room meetings.
What does this have to do with USB Headset mics?
I quickly became tired of shuffling a USB mic around, or plugging an XLR into my audio interface, just to take Zoom calls!
So, I soon learned that a simple plug-and-play USB headset was critical for getting clear audio that people could hear.
I mean, let's be real for a minute.
Having five kids, our household is more than a little crazy.
I have an 'on a call' sign, but more often than not, it goes unheeded.
In addition to constantly asking if they can play video games, watch tv, etc. they're often bounding into my office, letting me know that breakfast, sandwiches, or lemonade are ready.
Needless to say, background noise cancellation is super important in such cases… because I can't always hit the mute button fast enough!
So here are the tried-and-true best USB headsets that deliver clear speech and effectively cancel out most background noise.
These are simple plug-and-play USB microphones to help you level up your communication… for video chats, voice messages, voice typing, transcriptions, and more, fast.
Let's dive in.
5 Best USB Headsets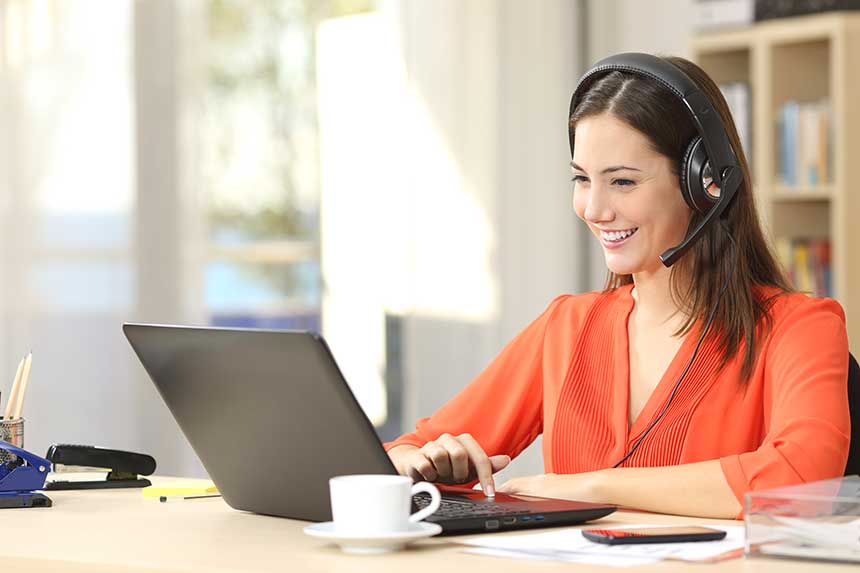 Top Pick: Logitech USB Headset H390
Logitech USB Headset H390
The Logitech USB Headset H390 dominates the work-from-home environment with a range of smart and efficient features, giving you a power-packed performance for your money
Buy Now on Amazon
We earn a commission if you click this link and make a purchase at no additional cost to you.

The Logitech H390 gives you all the basics. It's affordable, it gives you noise-cancelling technology, it gives you a padded headband, and it also gives you the all-important USB connectivity you need for plug-and-play ease of use.
But let's dig a little deeper.
Working from home often comes with its own set of headaches. So naturally, you want your USB headset to minimize these challenges, as opposed to making them worse.
Well, you'll be impressed to hear that the H390 does exactly that.
Hailed by many as 'the perfect business headset for voice calls, Skype, and webinars,' it comes loaded with features that seem especially well-thought-out for home-based office and online work.
For instance, you get a 7.64 ft cable, giving you the freedom to sit or stand during long online calls.
The slim-profile speakers actually contain laser-tuned drivers for enhanced audio. They also require exactly zero software installations. They are truly plug-and-play ready, good to go right out of the box.
The mic arm is rigid, and the moveable boom can be tucked upward to get it out of the way. You also have a host of in-line controls at your disposal… such as a volume control and mute button. This is located right on the cord… within easy reach.
While this setup may be a bit simplisic for the hardcore gamers out there, it's a slam-dunk for the work-from-home professional who needs to be able to conduct business phone calls, Skype calls, Zoom chats, and more without the headache of a sub-par headset.
Logitech USB Headset H390 Key Features:
Padded headband gives you added comfort
Works with most prevalent calling applications on nearly any platform and operating system
Compatible with Windows and Mac OS… or even Chrome OS
Surprisingly good sound quality and noise-reduction for the price
Contains both in-line volume and a mute control
Runner Up Pick: Sennheiser SC 165 USB Double-Sided Binaural Headset
Sennheiser SC 165
Blending smart Sennheiser technology with modern features, a light-weight build, and functional usability, the Sennheiser SC 165s bring a ton of value to the table.
Buy Now on Amazon
We earn a commission if you click this link and make a purchase at no additional cost to you.

The Sennheiser SC 165 is an interesting headset… because it manages to be extremely lightweight while still fitting well enough that it feels like a heavy-duty piece of gear.
As a work-from-home professional, you obviously need your headset to bridge the gap between you and your online platforms.
Well, the SC 165 gets this done with style and rugged durability.
First off, you get two different connection options… a 3.5mm jack, or USB. Being able to pick the option you want at a moment's notice is actually really convenient.
Working from home, you obviously need your computer headset to work well, consistently, without distractions.
Well, I've personally seen a pair of these things carried around in a duffle-bag full of gear, only to be pulled out, used on-the-fly, and then thrown back into the bag for the trip home.
Surprisingly, they not only survived, but kept on performing, even when subjected to fairly strenuous work environments day in and day out.
They are plug-and-play ready to go, and give you the ability to move the speakers up and down the adjustable headband… giving you the power to customize their size.
But let's take a moment to discuss some of the more technical features.
The SC 165s do not necessarily take the cake on noise cancellation. But they do give you the option to choose between the leatherette ear pads or foam… which gives you better odds for comfortability in the long-term.
All Sennheiser headsets ship with a feature called 'Voice Clarity Technology,' which helps your mic and headset to sound as clear as possible. And with this headset, it does work.
The speaker drivers do a good job. In noisy environments, they hold their own… and Skype calls are fairly well isolated from background noise.
All in all, this is a great headset setup, and is an ideal runner-up choice for those working from home.
Sennheiser SC 165 Key Features:
Ships with a Sennheiser 2 year warranty
The bendable boom arm is also flexible for easy positioning
Noise cancelling technology works pretty well
Speakers are powered by Sennheiser HD Stereo Sound for optimal audio clarity
Contains a mute function
Best Budget Pick: Mpow USB Headset
Mpow USB Headset
Comfortability, crystal-clear audio, and a full range of features help the Mpow USB headset to punch well above its weight in its price point.
Buy Now on Amazon
We earn a commission if you click this link and make a purchase at no additional cost to you.

Gaining the ability to work from home doesn't always mean that you have unlimited funds to do so!
If you're just starting out, finding a quality headset with USB connectability may be the key to making it work.
Well, the Mpow USB Headset Microphone combo gives you not only awesome sound for a fantastic price, but it also gives you a huge range of standard features… placing it in a value range that far exceeds its price bracket.
Let's break down just a few of these features.
Firstly, you get comfort-fit earpads. If you are working from home, the last thing you want is for a crappy headset microphone to be rubbing your ears the wrong way.
So check… Mpow takes care of this problem right from the get-go.
You also need quality sound in your headsets microphone… and Mpow delivers here as well.
Their USB headset delivers 'crystal clear sound' that makes it ideal for use with Skype, Zoom, video chatting, conference calls, etc.
You also get access to pretty standard in-line controls. So you're getting access to a mute control for the speakers and the mic, and volume up/down controls.
Another super cool feature of this headset is that you can use it with almost any sort of device. It's compatible with Windows, Mac, Android, iOS… you name it, this headset can do it.
Honestly, for the money, this microphone is a tough contender to beat.
Mpow USB Headset Key Features:
Can be plugged in as a 3.5mm jack or USB
Soft, sturdy padding makes this one of the best products on our list for comfort
90 degree rotation in the cups make it fold up for super-easy storage
Overall, offers some of the best value for the price
Other Good Options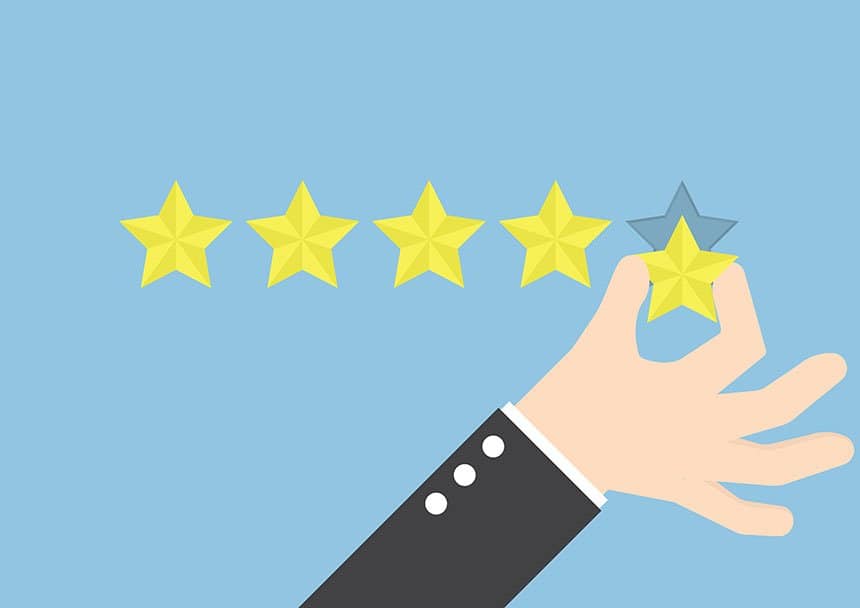 The mics listed above were the definite top contenders.
But with that being said, there are also some other solid performers that almost made the cut.
Here are a few other great options that are worth a look.
Plantronics 3210
The Plantronics 3210 isn't a bad piece of gear in the slightest. Having only one ear was a bit of a downside, which is why you may opt for the Logitech headset listed above as the top pick instead.
Buy Now on Amazon
We earn a commission if you click this link and make a purchase at no additional cost to you.

But still… a solid pick with a lot of value to offer for people who are working from home, making calls, and needing quality headsets with USB capability.
Plantronics 3210 Key Features:
Ideal for users who prefer to keep one ear free
Features wideband audio, with enhanced Digital Signal Processing, for optimal sound
Users report that they can hear, and are heard, with crystal clarity with this headset
IPD IPH-165 Binaural Headset
The IPD IPH-165 gives you the ability to make calls, pick up video chats, mute sound, and communicate through a high-quality microphone... all in one easy-to-use, plug and play package.
Buy Now on Amazon
We earn a commission if you click this link and make a purchase at no additional cost to you.
04/15/2023 06:53 pm GMT

Part of the reason for why this pick didn't make it to our top tier was the cost. At over $70, this microphone headset is a premium-level offering.
But it does boast a range of impressive features, and delivers incredible noise-cancelling performance.
IPD Binaural NC Headset Key Features:
Compatible with Sky, Avaya, Cisco, and many other types of software
Boom arm mic rotation gives you the power to customize mic placement
Ships with an RJ11 plug and a USB adapter
Conclusion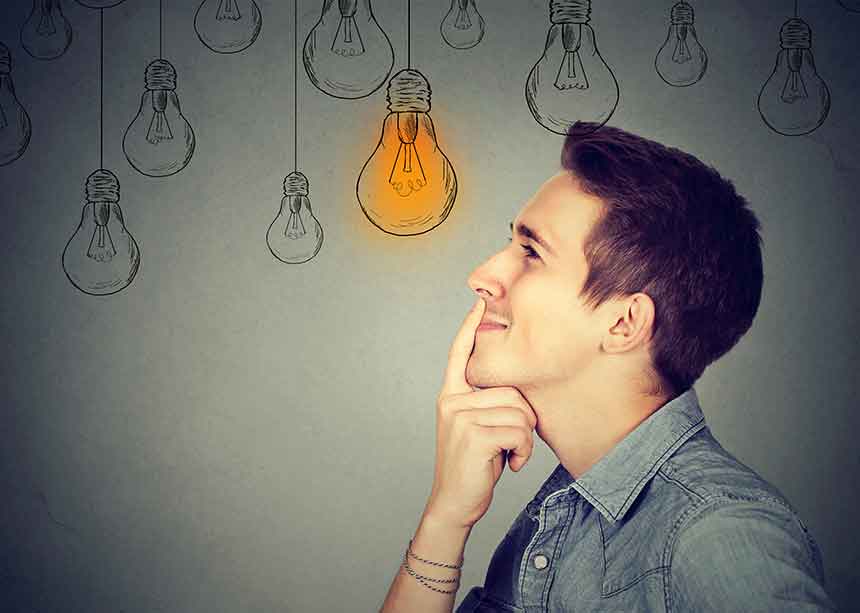 Setting out to pick the perfect USB Microphone headset can be daunting.
But… it isn't rocket science.
The main thing to remember is that you need your microphone to work with you, not against you.
Think about your environment and what types of challenges you'll face.
Personally, I need to overcome a lot of distraction when I work from home. Between kids coming and going, pets, and daily activities… Sound isolation is important to me.
That's why these top selections made the top of the list… because they all deliver the kind of clarity and isolation that I need when I work from my own home office.
So grab a mic, beat the distraction, and get started!