Does the world really need another two-in, two-out entry-level audio interface?
There are already dozens of them available, so what makes the Audient EVO 4 any different, and should you get one?
That's precisely what this EVO 4 review is here to answer.
Let's take a look:
Audient EVO 4 Overview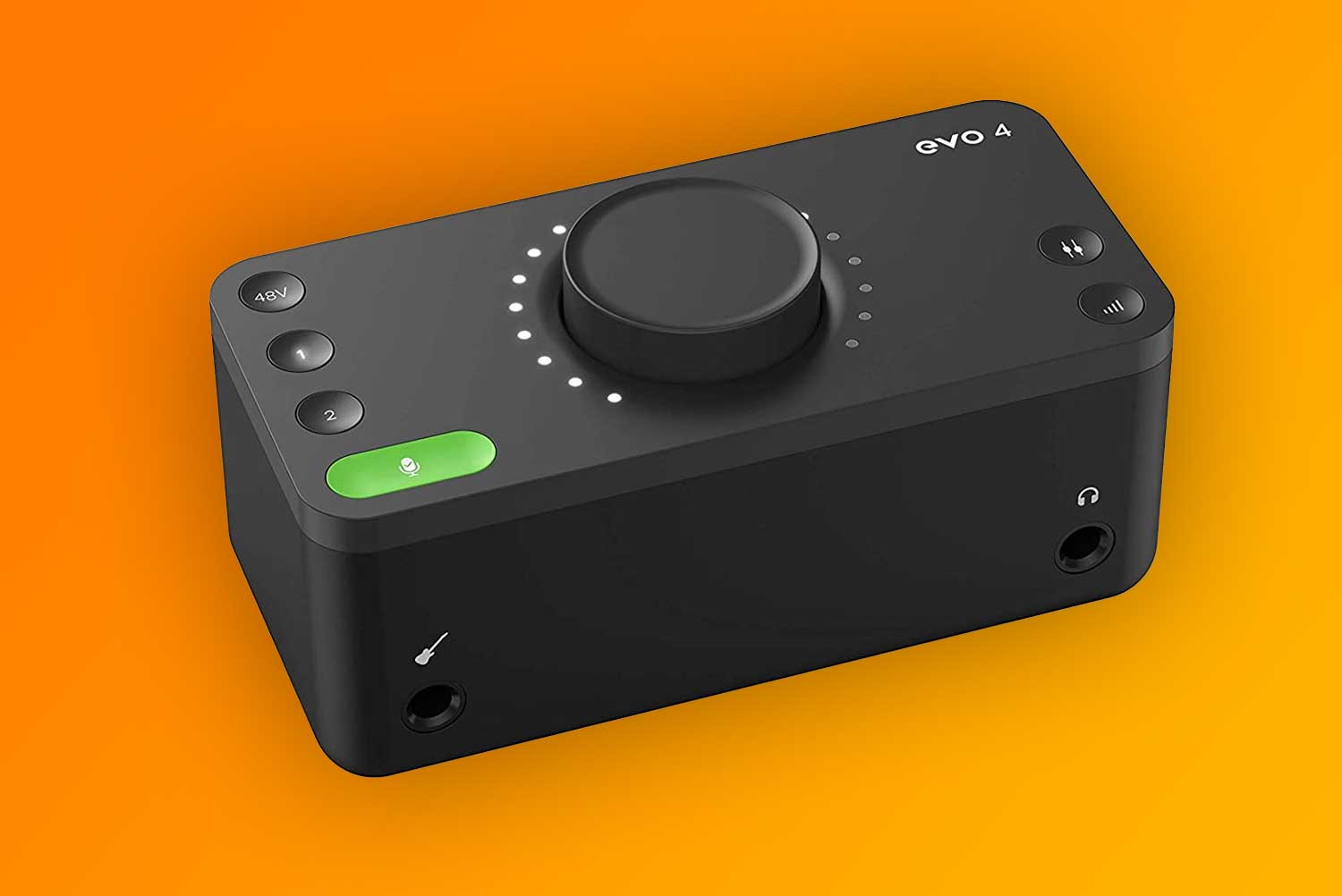 The first thing you need to know about the new EVO 4 is that it's made by Audient, one of the most well-respected names in pro audio recording tools (like those massive mixing desks you find in pro recording studios.)
It's worth noting, however, that the EVO 4 isn't really an Audient interface.
It seems the British company has aimed to separate their high-end audio interfaces from this entry-level model by creating a new brand altogether, but they still want you to know that the EVO is from Audient and that it is a completely professional piece of gear.
Is The EVO 4 For You?
The EVO 4 is best for those who need clean plug and play audio from up to two inputs—while recording a separate channel to be edited in post (ex. zoom or skype interview). With up to 58dB of gain powered by USB-C, the EVO 4 is also super portable.
At the top of the unit you'll notice something a little different from most of the best audio interfaces.
The EVO 4 has just one knob for adjusting all parameters on the interface and a few buttons for selecting what the knob controls.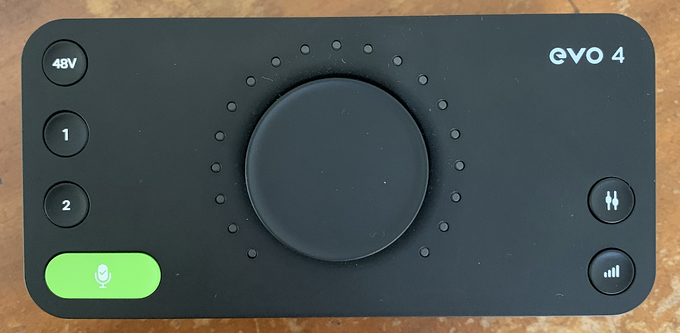 The single knob on this device is huge, has a lovely notched feel, and works well for controlling all aspects of the audio interface.
Some might find this design a bit of a pain in the ass. Personally, I'm a massive fan.
Other home studio interfaces have all these fiddly little knobs that aren't overly tactile like another impressive audio interface, the Focusrite Scarlett range.
EVO 4 vs. Scarlett 2i2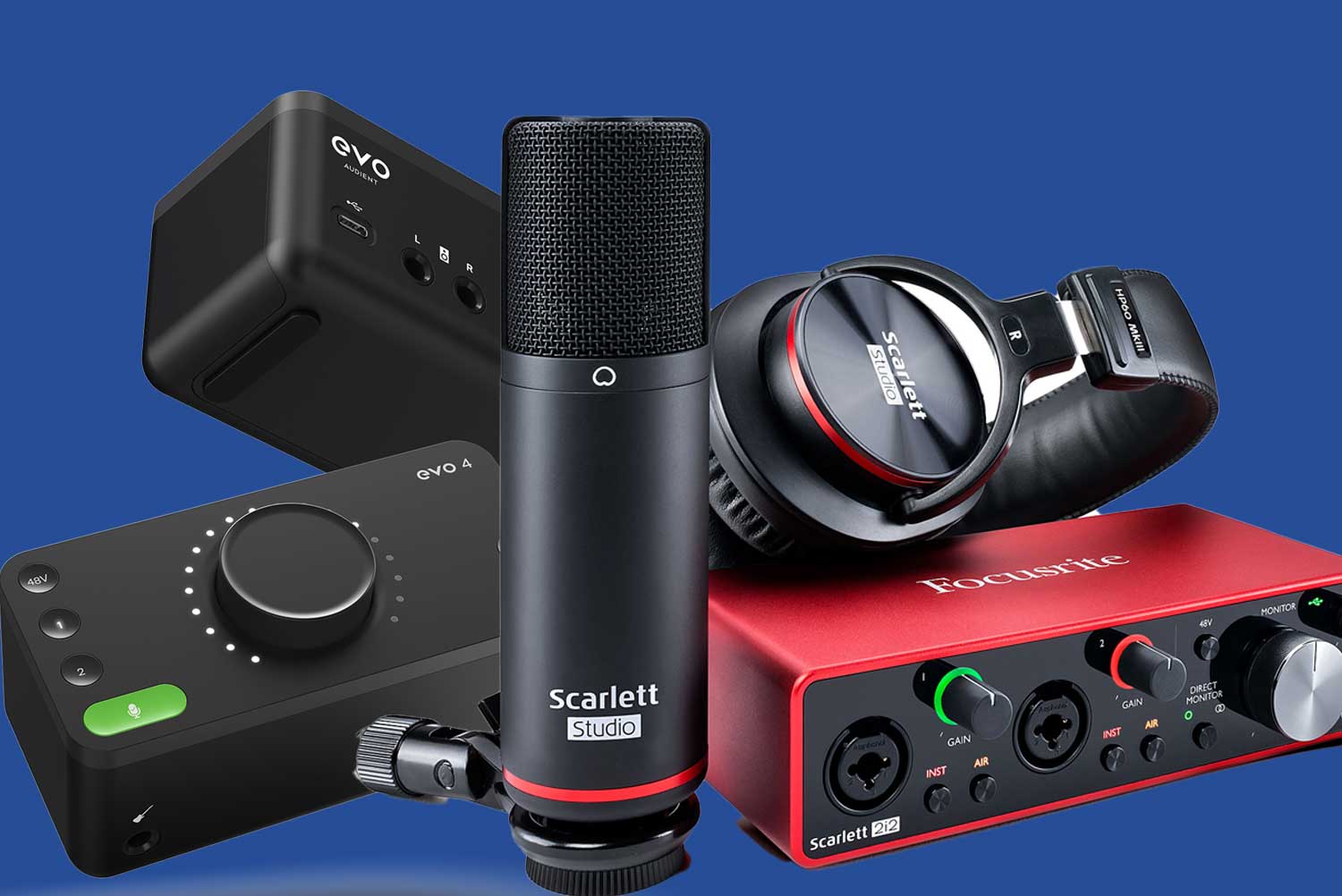 The closest interface in the Scarlett range is the 2i2. The two units share a lot of similar feature, so let's take a look at what's different:
 
Audient EVO 4
Focusrite Scarlett 2i2
Smartgain preamps
YES
NO
AIR preamp modelling
NO
YES
AIR preamp modelling
NO
YES
Can record to USB C iPad Pros
NO
YES
Controls
One big comfy knob
Multiple small fiddly knobs
Guitar inputs
One big comfy knob
Multiple small fiddly knobs
Weight
360g
655g
Weight
360g
655g
Packaged dimensions (for taking on the go)
6.77 x 3.46 x 3.84″
8.15 x 5.85 x 2.55″
Price
$130
$200
Design

Smart black on black
White LEDs
Controls on top

Red brushed steel
Multiple bright LED
Controls on front
Overall, the Scarlett 2i2 as well as other Focusrite interfaces offer a few extra recording features over the EVO 4, with the exception of the Smartgain function.
The EVO 4 wins out for design though. It's sexier (objective, of course), smaller, and lighter, making it great for portability.
It also costs less, and does basically the same job as far as recording goes.

Let's dive deeper into the EVO 4.
EVO 4 Specs
The EVO 4 has a front and rear panel with these connections:
Rear Panel
2x combi mic/line inputs
1x pair of speaker outputs
USB C input
Front Panel
1x headphone output on the front
1x JFET instrument input
The four buttons on the top of the EVO 4 determine what the knob controls, including:
Mic gain on either of the two inputs
Volume of the monitor outputs or headphone amp
Monitor mix between incoming audio and loopback from the computer
The two final buttons on the top of EVO engage either 48V phantom power or the interface's brilliant Smartgain mode (more on that soon).
Okay, so pretty much what you'd expect from a modern two in two out (2I2O) interface.
What's Unique About The Audient EVO 4?
On the surface, the EVO 4 offers more or less what you'd expect from a high-quality, affordable USB audio interface.
But it packs in a few things that make this device really great.
Smartgain
The first thing you'll notice when you open up the box is the bright green button on the bottom left-hand edge of the interface.
It's the only bit of color on the unit, and it's the EVO's defining characteristic: Smartgain mode.
No need to set the gain on your mic input manually anymore, just hit the input you want to set (1 or 2), then hit the green button and start singing (or talking, or clapping, or whatever it is you're recording).
The EVO 4 will automatically detect the audio level at the preamp, and adjust the input gain accordingly. Easy as that!
In practice, it works exactly as it should: beautifully.
I'll be honest, the purist in me took a bit of convincing to let a computer manage my input gain settings. Then I realized that computers run our lives anyway, so what's the difference?
The Preamps
The preamps themselves are fricken awesome too.
They have a high dynamic range (so they are suitable for loud sources), low self-noise, and offer a massive 58dB of gain.
For reference, the Shure SM7B, known for its soul-sucking need for high-gain preamps, requires about 60dB of clean gain.
So, it's a little short of that mark, but it would probably run an SM7B okay if you had a loud singer or guitar in front of the mic. Any other dynamic mic though, and you won't have a problem at all.
Of course, the audio quality from these preamps is insane.
They are super clean, clear, and honest. Exactly what you'd expect from Audient.
I've worked with a fair bit of Audient gear before, including pro-level interfaces like the iD14 and mixing desks like their flagship ASP8024, and the sound from this baby for sure hits the mark.
USB C Powered
Two things I love about this:
The EVO can be powered from your USB bus, no need for additional power supplies
It has an actual USB C input on the box, so you can use a double-ended USB C cable when working with newer MacBooks
Small & Sexy
Okay, this is maybe a little bit of a personal preference, and not really what you should be buying an interface based on, but this thing oozes class.
I love the fact that it takes up very little room on my desk, and it's straight black with just the one green button.
It's all about that aesthetic, and this EVO 4 next to my Space Grey Macbook with matching black Apple Mouse & Keyboard screams Instagram-ready.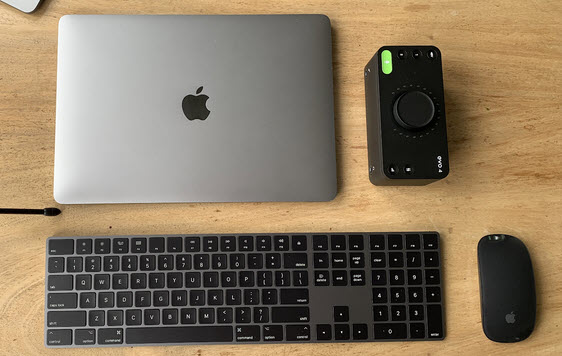 The Big Knob
Yes, I've mentioned this already, but it's a big one for me.
Big one, get it?
It feels great to use, it's super easy to set the gain level (if you're not using the smart gain mode), and I love that it's on the top of the box, not on the sides like some other units.
Switching between the different uses takes a bit of getting used to, especially when you're recording with two mics at once and you want to adjust the gain separately on each. Then again, that's where you use the smart gain mode and be done with it!
Headphone/Monitor Switching
An interesting feature on the EVO 4 USB interface is that as soon as you plug a set of cans into the headphone output, it mutes the monitor outputs.
The logic here is that you wouldn't need to have the monitors going if you're wearing headphones.
This is a helpful feature for isolating the sound from your headphones, but it does mean that if you're mixing on monitors and headphones (which is a recommended approach), you have to constantly plug and unplug your headphones.
The same control on the EVO determines the output level of the monitors and headphone output too, so you'll often need to adjust this if you're switching between them.
Personally, I find this whole thing a little frustrating.
What would have been a smart implementation, in my opinion, is to allow your headphones to be constantly plugged in, and then have some form of output switching feature on the unit, like double-tapping the output level button.
Maybe on a new model, @Audient?
EVO Control App
Because all of the features of the EVO are digitally controlled, you can dial in your settings without even touching the interface.
Audient has been nice enough to build a dedicated software app for the EVO called EVO Control, allowing you to access things like output level and mic input gain from the click of a mouse.
To be honest, it really just offers the same functions as the EVO does, so the only reason I can imagine needing to use this is if your interface is well out of reach, which would need a pretty long USB C cable…
There's another app that comes with the EVO that's much more usable, though: The Audio Loopback app.
EVO 4 Audio Loopback App
The EVO's Audio Loopback app allows you to record audio from your computer alongside whatever is coming in through the interface.
It's like having a set of cables connected from the output of the EVO to the inputs, except without needing any actual cables, leaving the inputs free to record with mics!
There are a couple of instances where this feature is a godsend:
If you're recording a podcast with a remote guest connected via Skype or Zoom. The Audio Loopback app enables you to record their audio to one track, and your voice to another.
If you're a gamer/streamer, and you want to record your computer audio alongside your voice.
The great thing is that the Audio Loopback app makes this whole process super easy. Here's what I mean:

What's even more helpful is that the app gives you the option of either recording to two separate tracks in your DAW for maximum flexibility, or bouncing down to one stereo track for when you're streaming on sites that only cater to one track max.

Sick!
Conclusion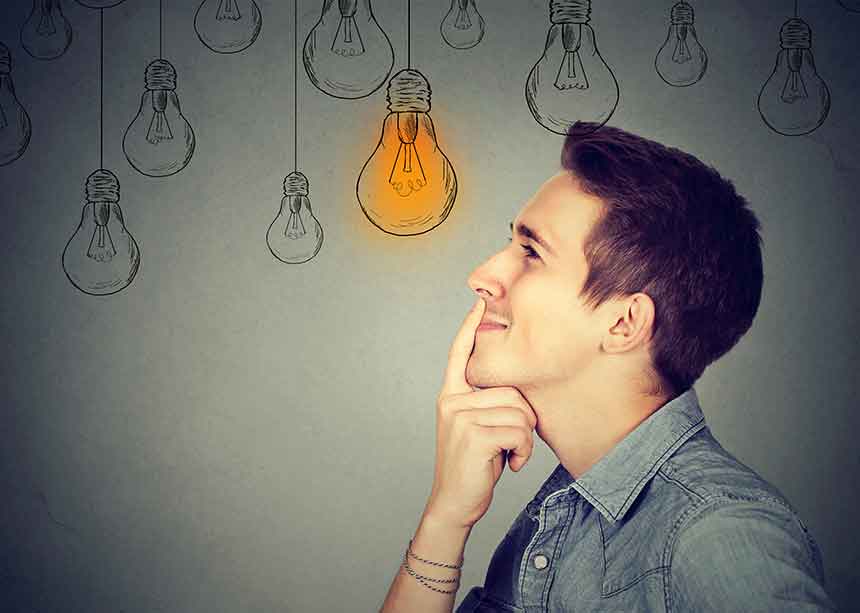 As you can probably tell, I'm a huge fan of this interface.
Yes, there are a couple of areas for improvement, but you can't expect the world from a unit this budget-friendly, and Audient has delivered about ¾ of the world with the EVO 4, so I'm happy.