Quick-Access To the Top Best Podcast Headsets in 2022👇
Podcasts and live-streaming are all about great audio… Your audience will judge the quality of your content by the sound of your audio…
If you are using a stock iphone mic or the native microphone in your laptop, your listeners will have a poor listening experience and honestly, they'll stop listening.
This is why you need to get a quality microphone from day 1!
The good news?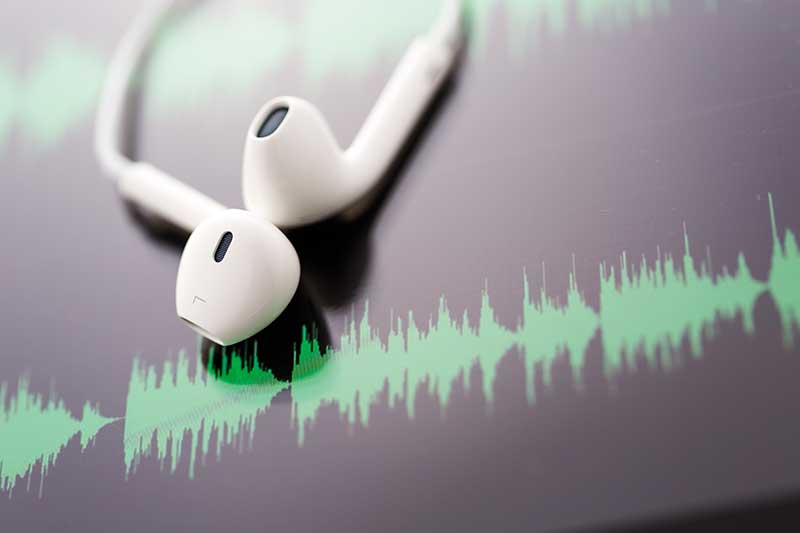 A great podcasting mic and headset doesn't have to break the bank! Plus, going with a USB headset (like all of the mics on this page) you have minimal tech to deal with. Your entire setup is plug-and-play!
NOTE: This post is all about headsets. If you are looking for a stand alone microphone that sits on your desk or attaches to a boom arm click here for our best desktop podcasting microphones review post!
But note… Desktop microphones are less portable, require more adapters and more tech knowledge to get right…
For beginners or someone who values simplicity and 'plug and play' tech that is simple to use, these head sets below are the best option.
Ready to dive in?
Great, Let's cover the top 10 podcast headsets available on the market in 2022.
Our Top ​ Pick: Audio Technica BPHS1
Audio-Technica BPHS2
Featuring a cardioid pickup pattern, a boom-mounted mic, and a rugged, long-lasting design… the BPHS2 certainly deserves the top-pick spot!
Buy Now on Amazon
Buy Now on Sweetwater
We earn a commission if you click this link and make a purchase at no additional cost to you.

The Audio-Technica BPHS2 is easily one of the best pieces of podcasting equipment you can get. This headset spares you the additional cost of a microphone, and it also features good recording qualities that should up your production value.
First and foremost, it's worth noting the closed-back design of the headset.
This will provide good noise cancellation and prevent too much exterior sound from bleeding into the mix. It will also prevent the microphone from picking up unwanted noise from the headphones, something that could ruin your recording or annoy listeners.
The microphone has a cardioid pickup pattern that rejects off-axis sounds. It has a fairly rugged design and can be conveniently positioned to the left or right side. The microphone also has a high output level, as do the headphones.
The detailed sound reproduction is to be expected, which is very important in recordings with lots of dialogue (like your podcast!).
In terms of frequency response range, the BPHS1 headphones go from 20Hz up to 20kHz while the microphone captures frequencies between 40Hz and 20kHz. With enough midrange definition, establishing good vocal clarity with this headset shouldn't be an issue.
What does all this mean?
You get a broadcast quality sound by simply plugging these in, loading GarageBand and clicking record…
This is exactly why some of the most popular podcasters in the world use this headset for themselves and their guests…
Here's a sample from Lewis Howes' podcast "The School of Greatness" where he and his guest both use this exact microphone…
Click play and then jump to the middle of the podcast to skip the ad and the intro for a real-world example.
Audio Technica BPHS1 Key Features
​Great build quality
​Wide frequency response range
​Closed-back headphones
​Cardioid microphone
​High recording quality
Click here to check out the Audio-Technica BPHS1 on Amazon, now.
Our ​Runner Up​
Sennheiser HMD 300 Pro-XQ-2
Comfortable padding, high-quality audio reproduction, and phenomenal depth of detail give the HMD 300 Pro-XQ-2 a definite spot as our runner up!
Buy Now on Amazon
We earn a commission if you click this link and make a purchase at no additional cost to you.

One only hears good things about Sennheiser, and for good reason. This is the preferred audiophile headphone manufacturer for many singers, podcasters, broadcasters, as well as those working in the audio book recording and music industry. You'll find that the Sennheiser HMD 300 PRO-XQ-2 is among the best headsets for podcasting.
The headset has been designed around linear sound reproduction at high resolution. Its accuracy and optimization around vocal clarity and midrange definition are the main features that contribute to the success and performance it enjoys around the world.
While there are other versions of the HMD 300, the HMD 300 PRO-XQ-2 is definitely the series' flagship headset. It is ideal for long recording sessions due to its superior padding. It also does a good job of reducing the amount of environmental noise that bleeds into the mix; this is thanks to the closed-back design.
One of the things that this headset excels at is limiting the amount of bass in vocal recordings. Due to the frequency response range of the cardioid microphone (80Hz to 16kHz), most of the detail and articulation is heard in the midrange and high frequencies.
The headphones are also anything but bass heavy with their frequency response range of 60Hz to 25kHz. The light contact pressure, 108dB sensitivity, and noise attenuation of up to 32dB are also features that give more value for your money.
Sennheiser HMD 300 PRO-XQ-2 Key Features
​Great noise attenuation
​Superior midrange definition
​Frequency response range optimized for vocal clarity
​Cardioid microphone
​Closed-back design
Best Under $100
Cooler Master MH-752
The Cooler Master MH-752 is a quality headset that gives you not only 7.1 surround sound, but also plush earcups and an omni-directional boom mic for clear recordings
Buy Now on Amazon
We earn a commission if you click this link and make a purchase at no additional cost to you.

The Cooler Master MH-752 fills a vital role in our headset lineup.
It does a great job with audio capture, and the Omni-directional boom mic arm makes it easy to place the receiver where you want it, while the mic itself will give you a surprisingly clear audio product.
The Cooler master MH-752 is multi-platform compatible. You have the option to use either 3.5mm or USB connectivity, giving you connection options for pretty much any sort of system.
The headset is also designed with comfortability in mind. Ear cups give you a comfortable fit, and make the device feel more like a 'pillow' than a piece of plastic… which is always a good thing!
What's the downside? The bass from the headphones isn't as strong as it could have been. If the headset is intended to be used as a gaming headset, this may stand out a bit.
But for podcasters and YouTubers, the recording quality and being less than a hot Benjamin, you'll get the best bang for your money with this guy.
It is simply one of the best recording headsets on the market in the sub $200 range!
Cooler master MH-752 Key Features:
Crystal clear audio
High-def surround sound
Multi-platform compatibility
Super comfortable
​Best Budget Pick
Logitech Clearchat H390
An accessible price-point, combined with high-quality noise-cancelling technology, make this a sure-fire win for best budget pick!
Buy Now on Amazon
We earn a commission if you click this link and make a purchase at no additional cost to you.

The Logitech H390 is a very interesting headset. It's budget-friendly, yet it packs plenty of power and fine-tuned hardware that allow for impressive speech clarity during live recordings. It also provides very good noise cancellation, which will help when picking up sound as well as when discussing topics with more than one podcast guest.
The padded headband and ear pads are responsible for most of the comfort. They offer reduced ear pressure without overly compromising noise isolation. One more important thing to note is the reduced weight of the headset compared to most. It is evident in both the feel and the build, which is a lot sleeker and thinner than most people's idea of the best podcast headset.
That being said, there are more features that add value to this otherwise highly affordable purchase. The Logitech H390 has inline volume and mute controls. The microphone can be rotated, and the cable is terminated in USB for simple plug-and-play operations.
To further enhance the vocal clarity, a unidirectional microphone is used. This means that most of the sound being recorded is the sound coming straight out of your mouth and less of the environmental background noise will be captured. This compensates for the slightly less advanced hardware.
Also, important to note is the microphone's frequency response range of 100Hz to 10kHz. All notable articulation is aimed at the midrange frequencies even though it starts at the upper bass. This should preserve the natural timbre of most guests.
Logitech H390 Key Features
​Lightweight
​USB connector
​High sensitivity
​Unidirectional microphone
​Affordable
​Best Budget ​Analog
Koss SB-45
Also priced at an affordable budget, the Koss SB-45 headphone mic offers great sound, a comfortable fit, and a universal 3.5mm jack!
Buy Now on Amazon
We earn a commission if you click this link and make a purchase at no additional cost to you.

With its impressive sensitivity and low THD (total harmonic distortion), the Koss SB-45 is our pick for the best podcast headset for budget-minded analog gear enthusiasts. The headset has a much more dynamic range than most podcasting headsets, which means that it's more versatile and can be used in other applications too – games, movies, music, etc.
The headset is very light and decently padded. You should be able to keep it on comfortably for long recording or live sessions. The wired design gives you complete autonomy, and it also reduces the risk of interference and signal loss.
The frequency response range of 18Hz to 20kHz means that the headphones can produce a full range of audible frequencies. This may help you understand guests who speak at higher timbres a lot better than you would otherwise, without needing to make too many software adjustments.
The microphone is a condenser microphone, which is always nice to have when vocal clarity is the main goal. However, it's important to note that the Koss SB-45 is rated at 0.2% THD, which is slightly higher than most models of headphones. That being said, it's to be expected in this price range.
Koss SB-45 Key Features
​Condenser microphone
​Wide frequency response range
​Limited lifetime warranty
​Lightweight
​Budget-friendly
​Best USB Podcast Headset
Antlion Audio ModMic
The Antlion Audio ModMic is a wireless headset mic that delivers full DVD-quality sound that moves at 5x the speed of standard Bluetooth technology!
Buy Now on Amazon
We earn a commission if you click this link and make a purchase at no additional cost to you.

This is a somewhat unusual pick but one worthy of your attention, nonetheless. The Antlion Audio ModMic is an omnidirectional wireless boom microphone that you can pretty much attach to any headset you want. It's one of the best in its class as it can be used for recording, streaming, and podcasting.
The wireless functionality will give you free range of motion. The dual mic modes are what make this a versatile piece of audio equipment. One of the modes can turn the omnidirectional mic into a unidirectional mic. The latter will be better at blocking out background noise, thus keeping the mix clean and maintaining a high-quality vocal clarity.
If you're expecting latency, you will be surprised in a pleasant way. The ModMic Wireless microphone has a 34ms latency on top of the overall ping. With a good broadband connection, you should be able to pull off great live podcasts and never miss answering a question from your viewers.
Antlion Audio ModMic Key Features
​Compatible with most headphones and consoles
​Good autonomy
​Wireless connectivity
​Dual mic modes
​Low latency
When Should You Get a Podcast Headset?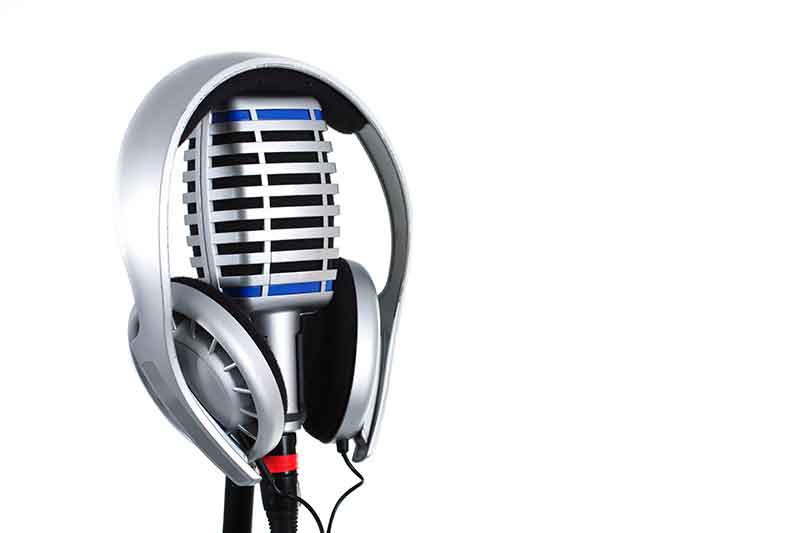 There are quite a few situations in which you should consider getting not just any podcast headset but the best podcast headset for your money. First of all, if you're just starting out and you want to, or have to, keep investments to a minimum, then a headset is the best way to go about it. It's cheaper than buying separate high-end headphones and microphones for you and your guests.
Secondly, if you're also filming and live streaming your podcast, you may want to eliminate the clutter in the studio. Large condenser boom mics take up a lot of space and can often obstruct people's faces. Especially when you lack the means to use multiple camera angles or have someone working a camera for the entirety of your podcast.
Another situation where a podcast headset might surpass the usefulness of a classic setup is when you want to use your headset for other applications too — streaming games, chatting on Skype, Discord with friends when you're not in your studio, and so on.
Top ​ Pick:
Audio-Technica BPHS2
Featuring a cardioid pickup pattern, a boom-mounted mic, and a rugged, long-lasting design… the BPHS2 certainly deserves the top-pick spot!
Buy Now on Amazon
Buy Now on Sweetwater
We earn a commission if you click this link and make a purchase at no additional cost to you.

Important Features to Consider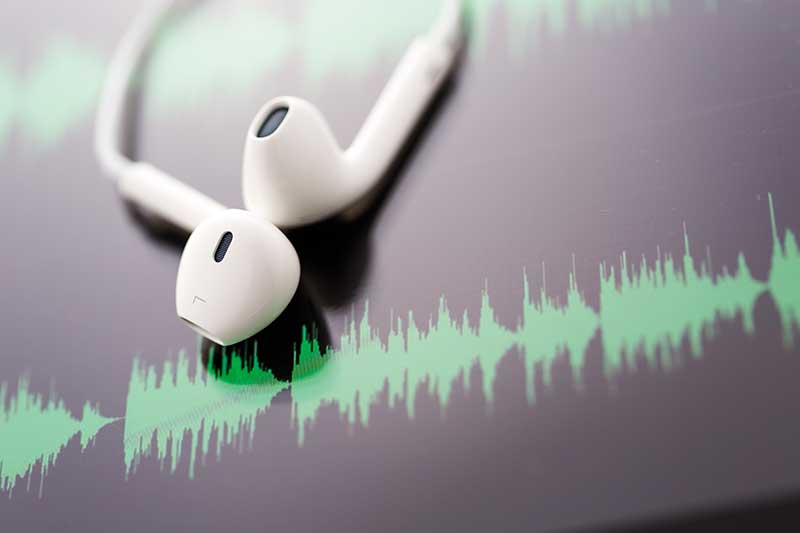 ​Closed-back headsets are optimal for podcasters. Not using them will likely result in having stray sound picked up by the microphone and getting unwanted echo or noise.
​Frequency ResponseFor podcast headsets, there are two frequency response ranges you need to consider — one for the headphones and one for the microphone. Depending on how those two intervals look on paper, you can estimate or determine the quality of the sound.Keep in mind that podcasts are all about speech intelligibility or vocal clarity. This means that you might not benefit as much from consumer grade bass-heavy headphones or standard gaming microphones that capture everything. The focus should be on the midrange definition. However, just because a headset is capable of reproducing the full range of audible frequencies doesn't mean that it's going to emphasize the low bass. You'll have to look at the frequency response curve to find that out. If anything, most headphones won't be able to produce a lot of low bass. (The bass that we hear in pop, dance, and hip hop music is not low bass but upper mid-bass — that's the thumping bass that you can hear. You can feel low bass, i.e. 40Hz and below, more than you can hear it. That's the territory of the pipe organ in classical music or the occasional rumbling explosions in movies.)
​AmplificationEventually, you might want to consider some dedicated amplification for your headsets too. This will come in handy when you have multiple guests on and all talking at the same time.
​Noise CancellationA closed-back headset is not enough if the microphone picks up everything. Sometimes the quality of the recording could be better in an omnidirectional microphone than in a unidirectional microphone, assuming that the former has superior noise cancellation properties.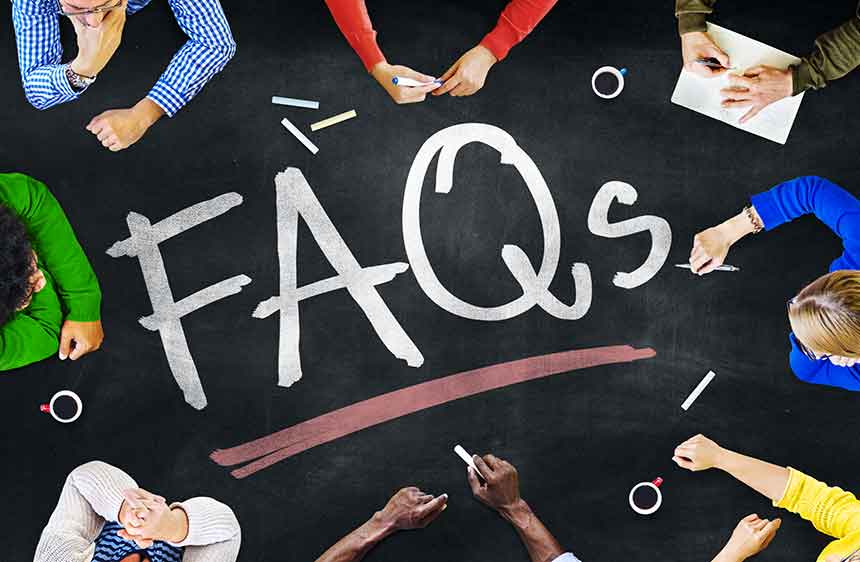 What is a podcast headset?
Simply put, a podcast headset is a 2-in-1 piece of audio equipment that combines a pair of headphones and a microphone so that you don't have to purchase and connect too many devices to your mixer or spend a lot of money to set up your studio.
Unlike regular headphones, the best podcast headset will often emphasize the midrange instead of the low or high frequencies since the human speech occupies mostly midrange frequencies.
Why use a podcast headset instead of headphones and microphone?
The most common reason for choosing one piece of equipment over two is to save money. While it's true that not even the most high-end podcast headsets can beat the production value of a dedicated premium microphone and headset combo, it can still help you record studio-quality work.
Is the microphone more Important?
Both the microphone and headphones are important in a headset. If one component is too flimsy or subpar in terms of audio quality, it can throw off your whole plan for the podcast. You need to hear everything clearly while also recording everything clearly. Otherwise, your recording might sound all over the place, especially with multiple guests, and you may have to spend extra time editing and mixing.
Other Podcast Headsets We Reviewed: Mini Reviews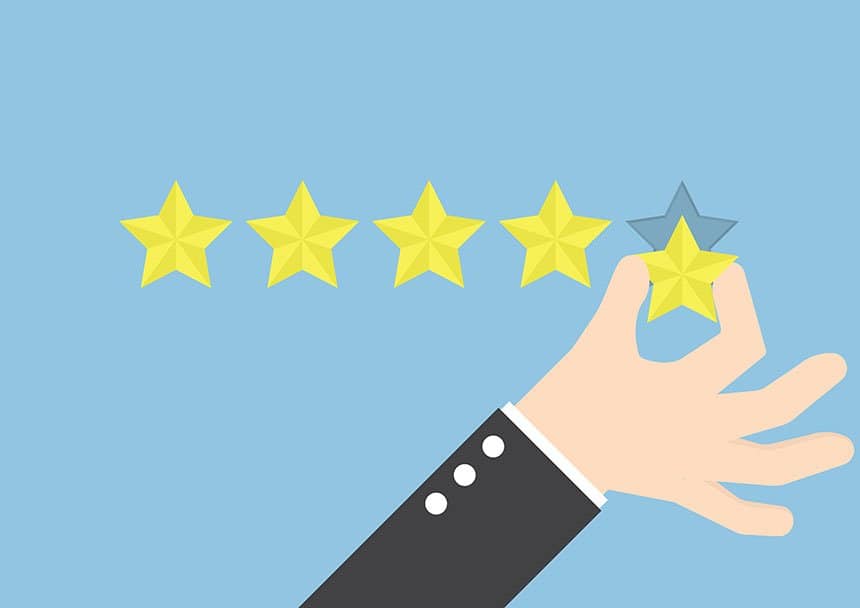 We reviewed a lot more podcast headsets before we settled on our top five picks. Although not all of them were up to our standards, there are five more picks that those who are serious about enhancing their podcast's production value might be interested in.
Microphone Headsets
Top ​ Pick:
Audio-Technica BPHS2
Featuring a cardioid pickup pattern, a boom-mounted mic, and a rugged, long-lasting design… the BPHS2 certainly deserves the top-pick spot!
Buy Now on Amazon
Buy Now on Sweetwater
We earn a commission if you click this link and make a purchase at no additional cost to you.


Key Features
​Long 9' cord
​20Hz to 20kHz
​Midrange-focused built-in microphone
​High sensitivity
​Closed-back design
USB Headsets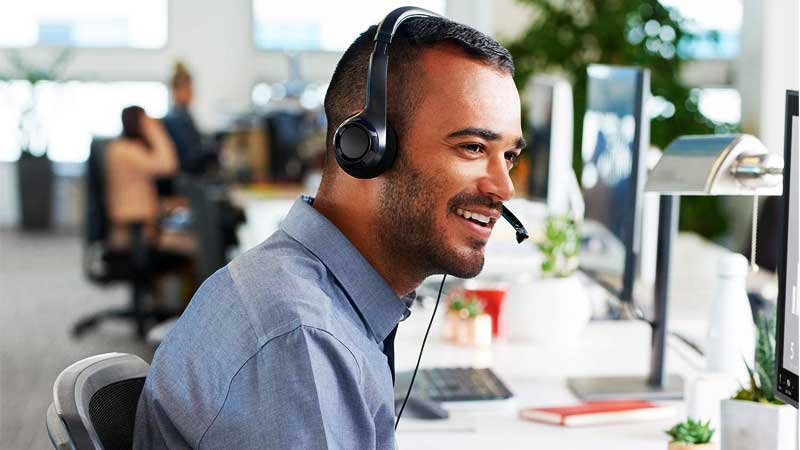 Fine-tuned for speech recognition, the CAD Audio USB U2 headset offers more than just a low profile for beginner podcasters.
Key Features
​High-fidelity condenser boom mic
​Optimized for speech recognition
​Extra-long USB cable
​Durable build
​Good noise cancellation
Sennheiser PC 7 USB Headset
USB plug-and-play headsets are something that everyone can use, with or without technical expertise.
Buy Now on Amazon
We earn a commission if you click this link and make a purchase at no additional cost to you.

The Sennheiser PC 7 USB headset has excellent passive noise cancellation properties, lightweight, comfort, and a unique one-sided design.
​Key Features
​Good noise cancellation
​Comfortable lightweight build
​USB connectivity
​Keeping one ear open
​2-year warranty

Key Features
​Peak stop technology
​Intuitive call control
​Noise canceling microphone
​Good padding
​Lightweight
Logitech High-Performance USB Headset H540
The Logitech H540 has USB connectivity, a rich soundstage, and a rotating boom microphone with good noise cancellation. Its easy-to-use controls and comfortable design make it an interesting and affordable choice for podcasters.
Buy Now on Amazon
We earn a commission if you click this link and make a purchase at no additional cost to you.

Key Features
​Lightweight
​USB connectivity
​Built-in EQ
​Rotating boom microphone
​On-ear controls
Conclusion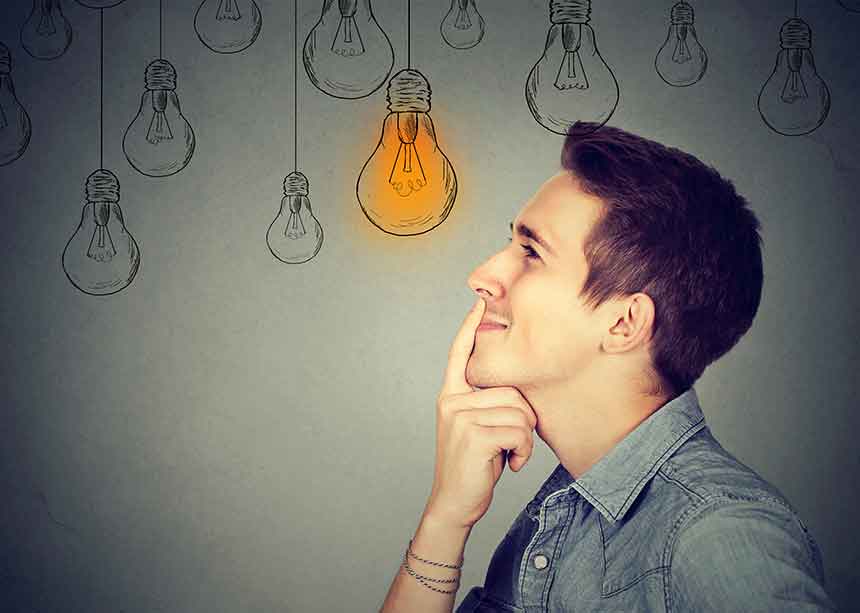 In a nutshell, podcast headsets are of the utmost importance when putting together a decent podcast studio. The headsets you're likely to come across at your local department store are perhaps not the best, which is why a good quality headset is needed. When choosing good quality headphones for podcasting, like the Audio-Technica BPHS1 or Sennheiser HMD 300 Pro-XQ-2 for instance, concentrate on professional-grade podcast gear.