Quick-Access To 5 Best Sennheiser Lavalier Microphones👇
Are you tired of bulky microphones ruining your shot as you create your content? Are you tired of excess mic stands getting in the way of your presentations?
If you answered yes to either of those questions, then you want the best lavalier mic, and Sennheiser makes some of the best.
While most people think about brands like Shure at first when it comes to lavaliers, this article will show you the top and best budget options in the industry available for anyone seeking a Sennheiser lapel.
Senn-who-ser? From The Farmhouse To The Arena Stage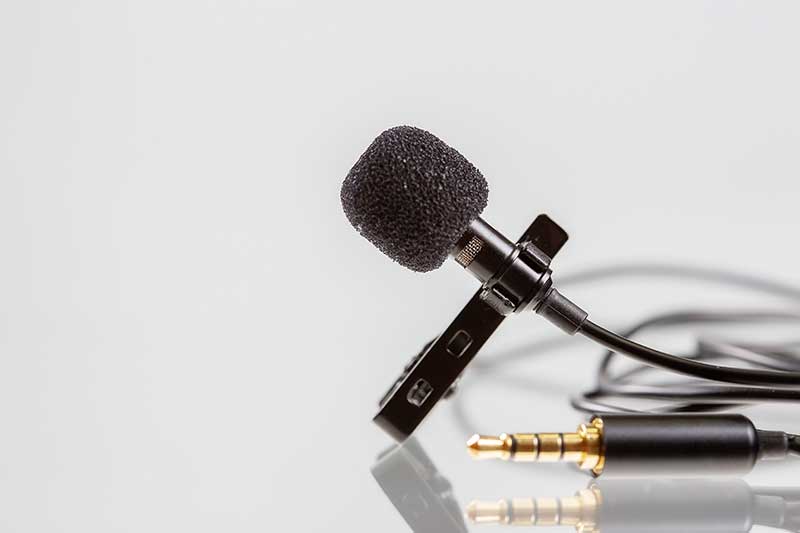 Sennheiser are a pretty big deal in the microphone world. You will most likely have crossed paths with their products at some point.
2020 marked their 75th year as a business.
The company was started by founder, Prof. Dr. Fritz Sennheiser, in 1945. The first business premises was a farmhouse near the town of Hanover in Germany.
Over their 75 year history, the company has gone from strength to strength. Their first major project was rebuilding a mic on a commissioned job from Siemens!
Whatever stage you perform on, you can bet a Sennheiser is nearby.
5 Best Sennheiser Lavalier Microphones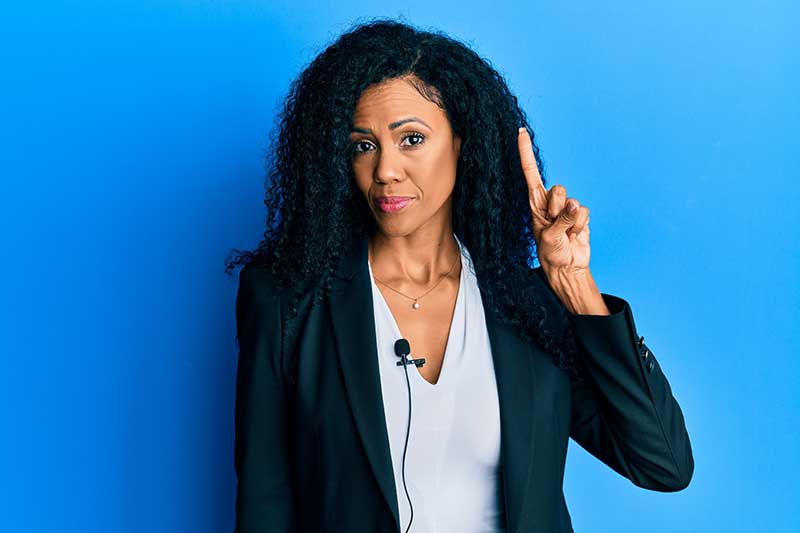 You don't need convincing that a lavalier microphone will benefit you at this point. You've made that decision yourself, and you've read this far along to confirm your thoughts.
There are so many options available for you when choosing a great lavalier microphone. Here are 5 lavalier microphones from Sennheiser that will deliver the goods:
Top Pick Lavalier: Sennheiser Pro Audio ME 2-II
The ME 2-II doesn't have a huge array of features… and you know what, it doesn't need to. It's basic in its functionality, but it delivers exactly what it says on the tin.
It's a small clip-on microphone that packs a punch in the audio department.
This mic will give you clear audio for both recording and broadcast use. The 1.6m cable is plenty of length to reach to the bodypack transmitter that you'll be using. If you aren't wireless, you can just connect it to a mini jack extender.
The additional windshield that is included is perfect for those outdoor recordings, to prevent any unwanted noise. The mic can be used with or without this in normal, wind-free situations.
It can handle up to 130dB SPL levels, which makes it a great contender for use in a loud environment as a speech mic.
ME 2-II Key Features:
1.6m cable
Small and discreet
Omnidirectional capsule
50Hz – 18kHz Frequency Response
Mini jack connection for pairing with transmitters
Best Wireless Kit: Sennheiser Pro Audio EW 100-ME2
If you're in the market for a great wireless kit, then the EW 100-ME2 is a great starting point. It comes with the ME-2 mic that you've already heard all about.
The kit contains a bodypack transmitter to connect to your lavalier mic and a wireless receiver. It offers a 100m transmission range with up to 20 channels to choose from. You'll always be able to find an interference free channel.
The receiver is also compatible with all other EV series Sennheiser microphones. This means, your old Sennheiser wireless mic that you've kept in the cupboard for years is back in the game!
The EW series is built to be used. It's perfect for presenters and broadcasters, especially if you work in testing conditions. The ME-2 mic can take a beating with its 130dB SPL handling, and with 20 channels to choose from, you'll be sounding great on all wavelengths.
EW 100 ME-2 Key Features:
Up to 20 wireless channels
4 EQ cut and boost presets
100 meter transmission range
50Hz – 18kHz Frequency Response
Transmitter will run for 8 hours on 2 x AA batteries
Runner Up Wireless Kit: Sennheiser EW 112P G4
If you are doing a lot of work in remote areas or you are on the go, the last thing you want to be doing is carting around a big rack full of wireless receivers. Check out the EW 112P G4. This is Sennheiser's portable wireless solution.
This kit contains the ME-2 mic, a wireless bodypack for the subject to wear, and a portable receiver for the filmmaker to keep nearby to connect straight to the camera or audio recording device.
The portable receiver is the same size as the transmitter, and can connect over a 100m range with up to 8 hours of run time. Plenty to get that day's filming done.
The transmitter and receiver are both powered off a pair of AA batteries, so setup time is very fast… and even if you run out of power, it won't take more than a few seconds to get rolling again.
EW 112P G4 Key Features:
Up to 100m range
50Hz – 18kHz Frequency response
8 hours run time from 2x AA batteries
Bundled with the ME 2 lavalier microphone
Compact receiver makes it perfect for remote filming use
Best Budget Wireless Kit: Sennheiser XSW 1-ME2-A
Of course, not everyone has the big budget to spend on their first Sennheiser lapel mic kit. The XSW 1 kit will give you that Sennheiser quality on a budget to suit anyone's pocket.
You still get the fantastic ME 2 microphone included, just like the higher priced bundles. This microphone delivers that classic Sennheiser quality that you've come to expect from their products.
The XS series has 10 channels of wireless audio to choose from, all housed in a UHF frequency band for stable signal transfer. It also automatically manages frequencies for an easy setup. All you need to do is switch it on and get started!
Battery life on this kit even surpasses some of the more expensive offerings in this list. You can get up to 10 hours of use out of a pair of AA batteries in the transmitter. That's not too bad for a budget kit right?
XSW 1-ME2-A Key Features:
8 banks with 10 channels per bank
10 hours run time off 2xAA batteries
50Hz – 16kHz Frequency Response
Rugged ABS housing for durability in use
Automatically manages frequencies for easy setup and use
Best Premium Wireless Kit: Sennheiser AVX Digital Wireless Microphone Pro System
At the top end of the price spectrum is the AVX system. This is a premium system that makes it perfect for those intensive filming projects.
The AVX is bundled with the slightly higher spec MKE 2 microphone, a lightweight body pack and the compact XLR connector receiver.
The compact receiver has a built in XLR male connector attached to it so you can plug it directly into your recording interface without running any additional cables. The receiver even rotates around the XLR connector to ensure that it'll fit wherever you need it to fit.
The wireless operation of this system is licence free, which is great news for filmmakers on the move. One pitfall with some wireless systems is that they run on a restricted band of frequencies. In some cases, this requires a licence.
The license free signals the AVX works on means you can use it anywhere, anytime.
AVX Digital Microphone Pro System Key Features:
Speedy plug and play setup
20Hz – 20kHz Frequency Response
Encrypted audio transfer with AES 256
Connects via XLR connector directly to recording interface
Licence free – can be used with any frequency range, anywhere.
Conclusion
A lavalier mic will give you so much freedom. You'll be able to work wirelessly without worrying about messy cables or mic stands ruining your shots.
Enjoy the freedom a great wireless setup will bring you, and enjoy the plug and play freedom that you're entering into!
Your videos will never be the same again!